Louisa Cornell
I spent the three best years of my childhood in a little village in Suffolk – Kelsale – where I learned to ride and, more important, how not to ride. One of my prized possessions from those years is a little book of young rider themed cartoons entitled Angels on Horseback by the English cartoonist, Norman Thelwell.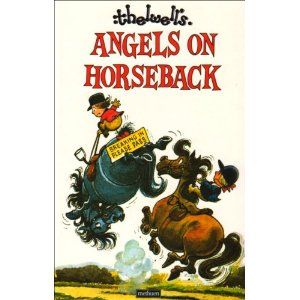 His work pokes fun in a harmless and hilarious way at the efforts of young equestrians to meet the expectations of their pushy horsey parents and their tyrannical riding instructors.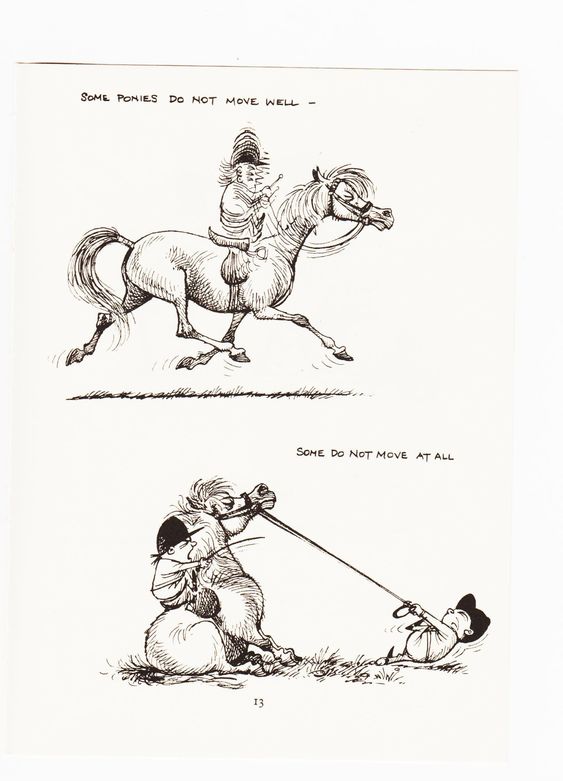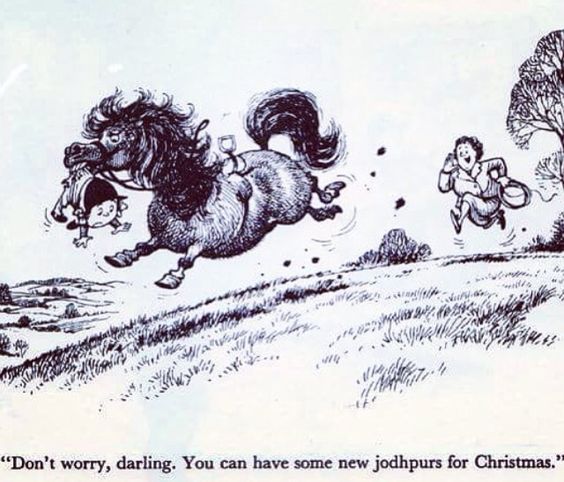 There is an entire series of books of Thelwell's horsey themed cartoons. Fifty years later I still find them amusing and, in many cases, far too accurate for comfort when it comes to my own early riding adventures.
Perhaps that is why I am such a fan of the work of Regency era artist and caricaturist, Henry Alken (1785-1851.) The great majority of his work depicts various sporting activities associated with horses, horsemen, the hunt, and horse racing. His serious work is elegant, polished, and includes little details that make it impossible to view a piece without finding something new and intriguing at each viewing.
However, it seems Mr. Alken had a sense of humor similar to that of Mr. Thelwell. Between 1780 and 1840, the material and style of clothing worn by those riding to hounds was transformed from the rough and billowy style of the country squire to the sculpted, flattering, and stylish fashions preferred by the young men of Town who sought to join the hunt in order to prove their masculinity and physical prowess. For these young urban Corinthians appearances, style, and the show of an athletic physique were paramount. For many, horsemanship came second.
There were a number of names given to these young toffs. The most prominent, however, was that of Meltonian. This is the term Henry Alken used to describe the riders in his humorous prints of the hunt. The name is derived from the town of Melton Mowbray in Leceistershire, a popular place for young Corinthians to gather and ride to hounds. Getting out of Town and spending time in the country engaged in hunting and shooting was a vital part of a young gentleman's social life. I'll do a longer post on the Meltonians soon as they definitely deserve a closer look.
However, Henry Alken's prints concerning the Meltonian set leave his opinion of these gentlemen sportsmen in no doubt. In fact he did an entire series of prints entitled How to be a Meltonian.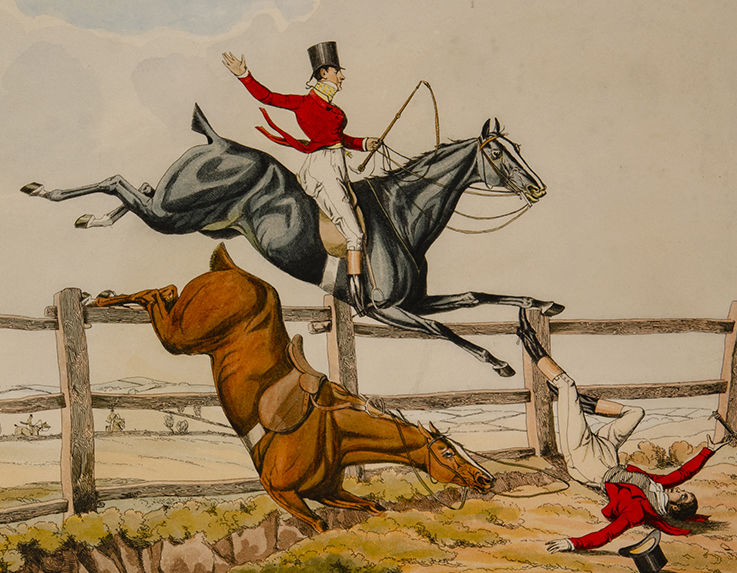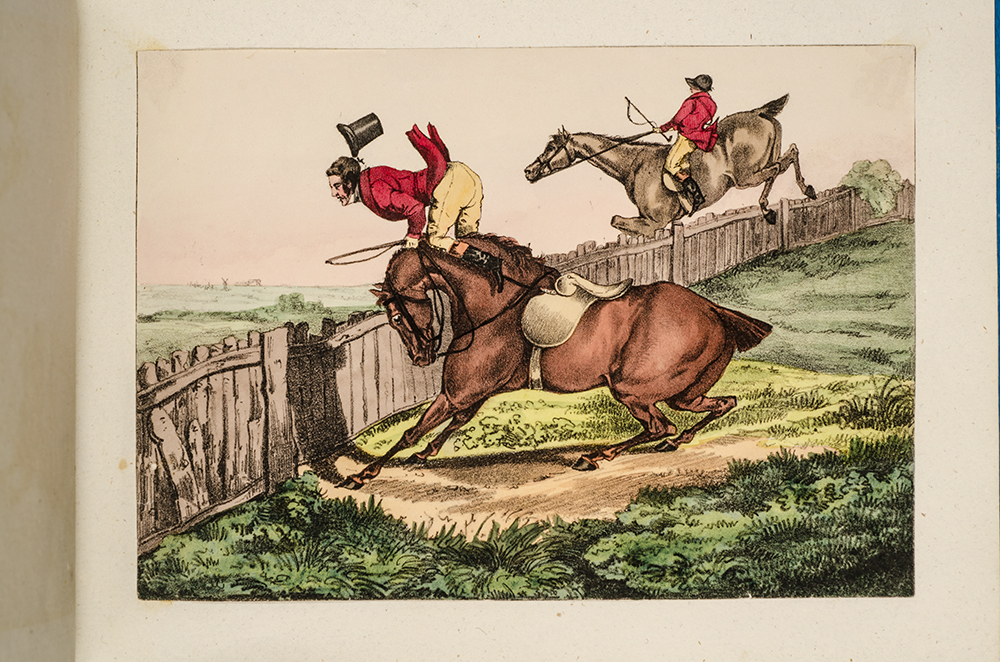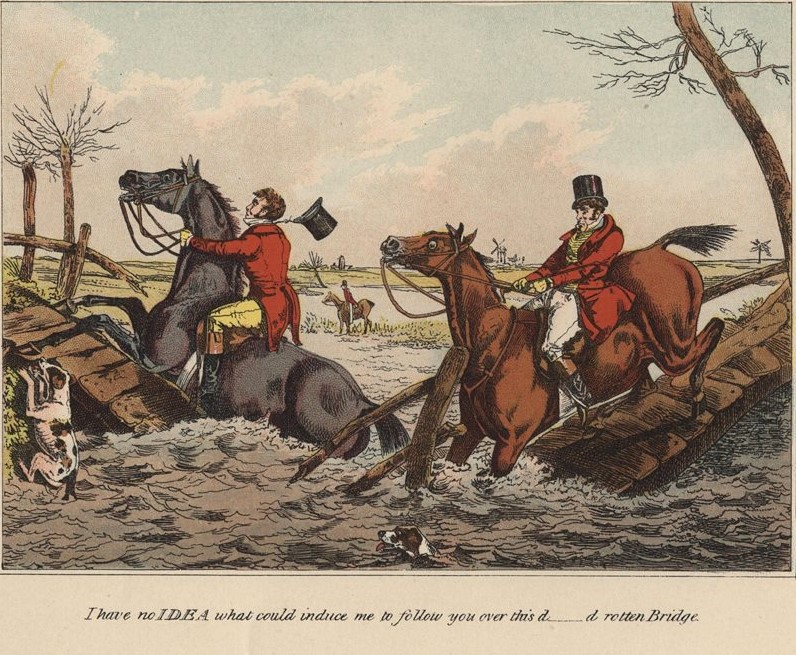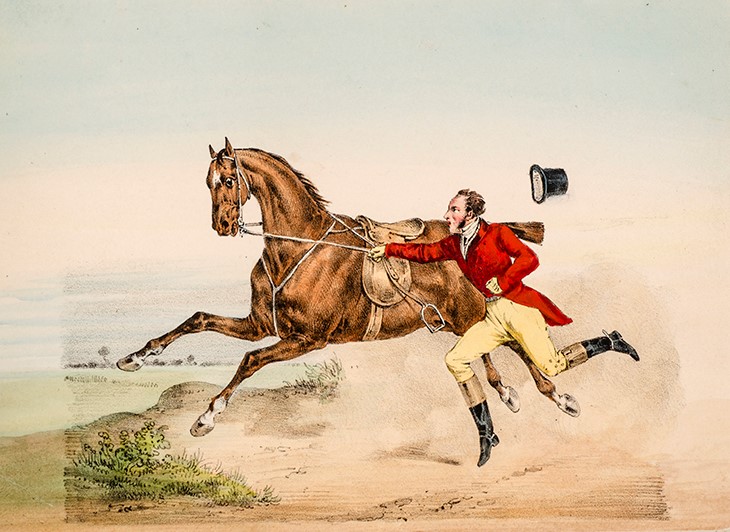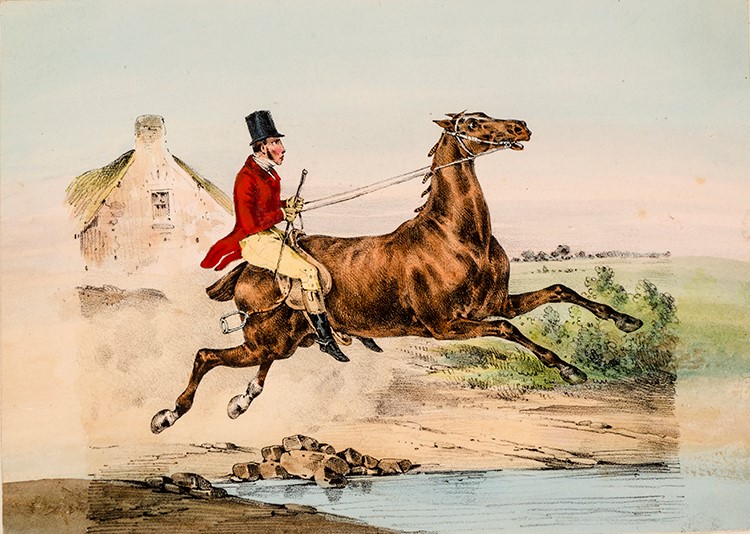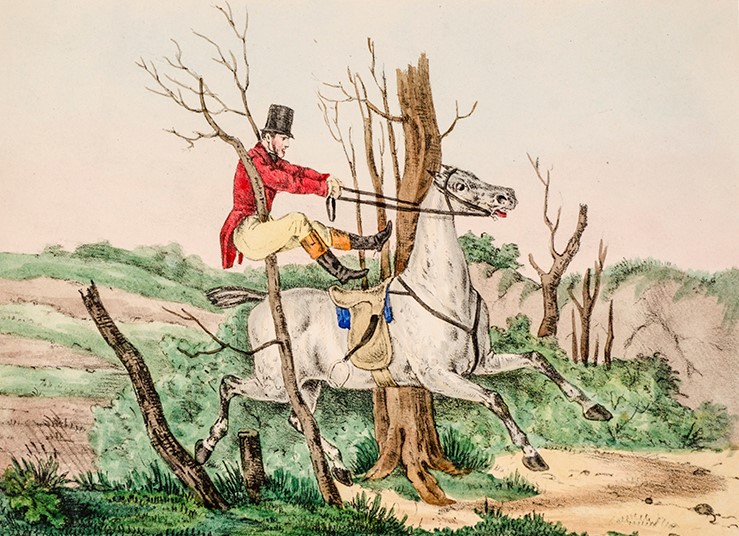 I hope you have enjoyed a brief look at Henry Alken's humorous prints. And I wonder, am I the only one who sees the similarity in vision between his work and that of Thelwell? Either way, both artists present views on horses and horsemanship that both entertain and delight.
Part Three of this post will take a look at Alken's more serious prints. Stay tuned!