A GARMENT BY ANY OTHER NAME
by Kristine Hughes Patrone
Recently, an article about the Raglan Sleeve brought home to me just how many garments and styles are named for people or places related to British History. Of course I'd been aware of the Raglan Sleeve prior to the article, but as I always think of Raglan as he was – FitzRoy Somerset, the Duke of Wellington's ADC, private secretary and nephew-in-law (below) – I hadn't readily connected the dots.
Fitzroy James Henry Somerset, later known as 1st Baron Raglan (below), was with Wellington at the Battle of Waterloo as a 23 year old aide-de-camp and suffered an injury caused by a musket ball that necessitated the amputation of his right arm. As the field surgeon was disposing of the limb, Raglan is purported to have cried out, "I say, bring me back my arm!" Those nearby thought he was delirious, until he explained  that the ring his wife had given him was still on the finger. She might be alright with his losing an arm, but she'd never forgive his losing the ring.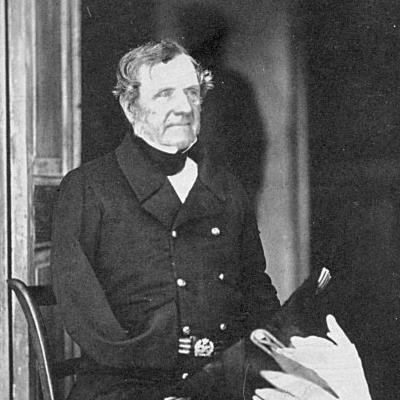 FitzRoy Somerset afterwards taught himself to write with his left hand and continued his military service and his work with Wellington. He also went on to wear a signature overcoat adapted with the sleeves set into a wide, loose armhole by the Aquascutum firm, with both sleeves continuing in one piece up to the neck, less defined shoulder seams and a more deconstructed appearance.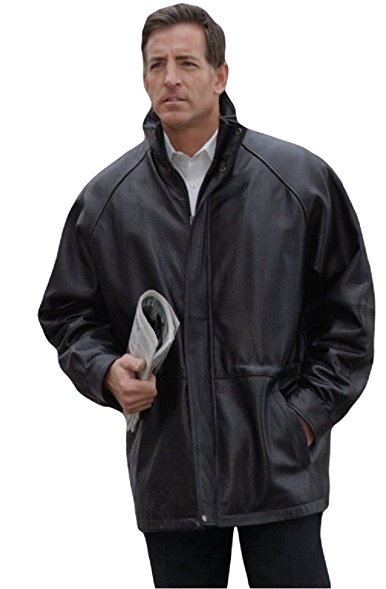 The Raglan coat remains a popular men's style, while the Raglan sleeve is now a permanent part of our fashion lexicon thanks to the baseball t-shirt.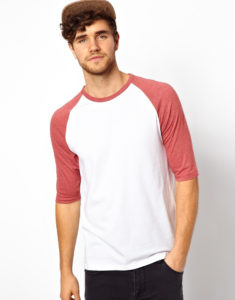 The cardigan sweater was named after James Brudenell, 7th Earl of Cardigan, who led the Charge of the Light Brigade at the Battle of Balaclava during the Crimean War. Fashion lore tells us it was modelled after the knitted wool waistcoat typically worn by British officers.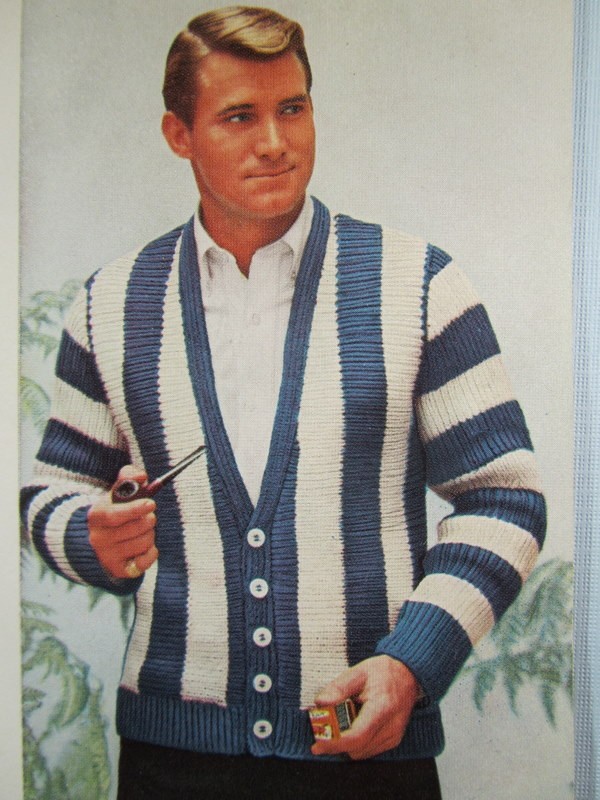 The Cardigan sweater remains a staple of men's wear, while Coco Chanel is credited with popularizing the feminine version of the look.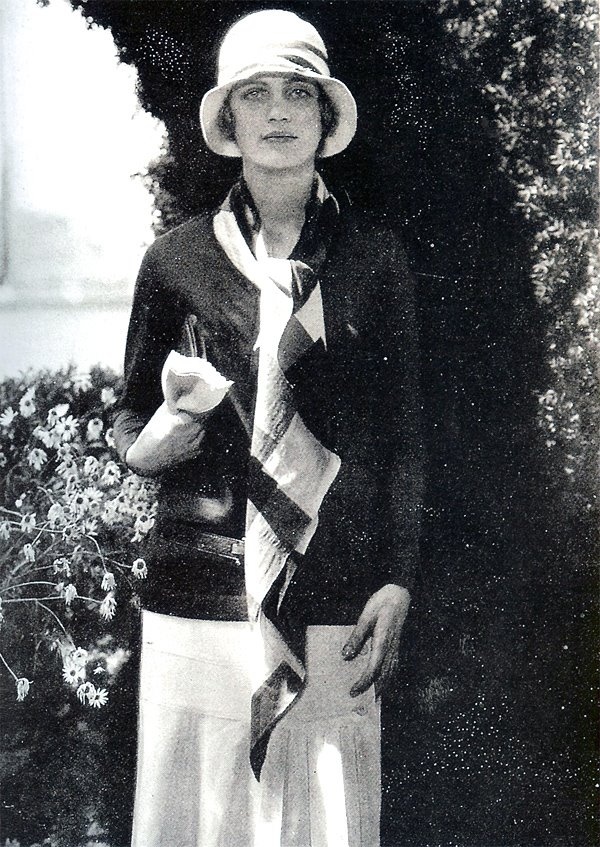 The Spencer coat dates from the 1790's when, legend has it, George Spencer, 2nd Earl Spencer, got too close to an open fire and burnt the tails of his coat, prompting him to order his tailor to make him a jacket sans tails. The Spencer is a shorter, double breasted, waist-length coat, alternately called a mess jacket, as the style was taken up by officers in the British army, as seen below.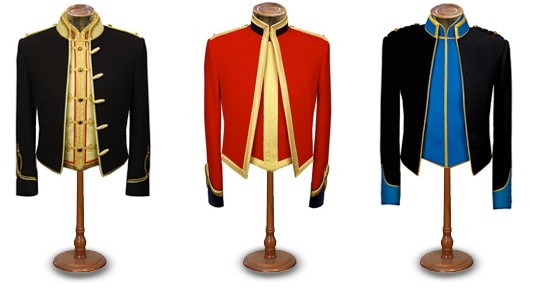 Fans of period dramas will recognize the Spencer as being a popular ladies' garment during the Regency era.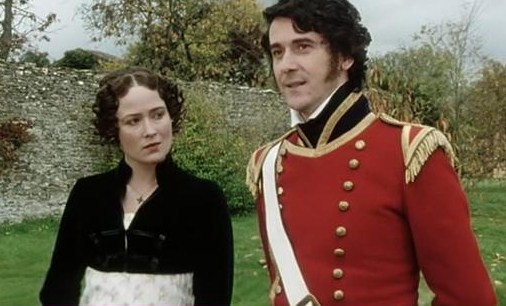 The Macintosh, or Mackintosh, raincoat was invented by Scotsman Charles Macintosh as a waterproof coat made from an early rubberized fabric and first made it's appearance in 1824.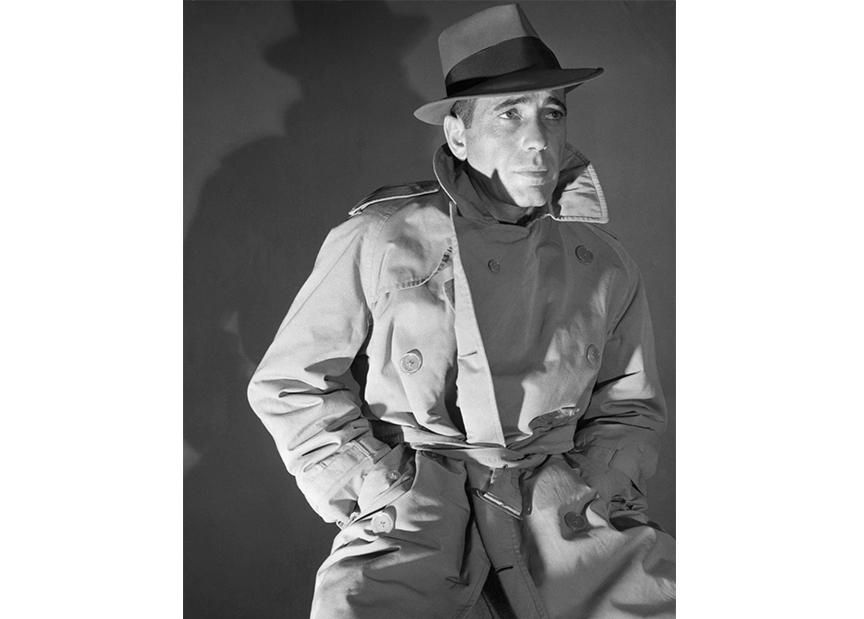 The "mack" has nowadays evolved into the trench coat, but to be considered a true Mack, the coat should be made from waterproof material.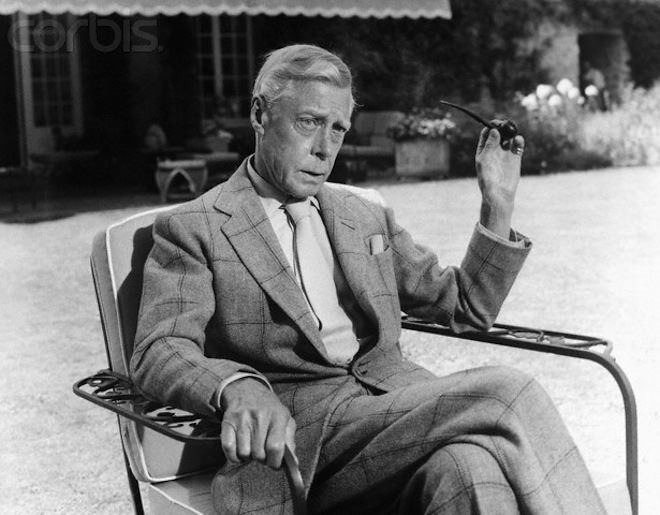 The Duke of Windsor did not invent the Windsor knot, or tie. That's right. It was his father, King George V, who favoured wide tie knots and had his tailor cut his ties from a wider cloth, so that the knot would be wider than the traditional four-in-hand knot style that was preferred at the time.
Wellington boots were "invented" by the Duke of Wellington, who directed his bootmaker, Lobb, to cut down traditional leather Hessian boots in order to make them more comfortable when riding on horseback for long periods of time. Today, Wellington boots are more often made of rubber and are indispensable for outdoor wear.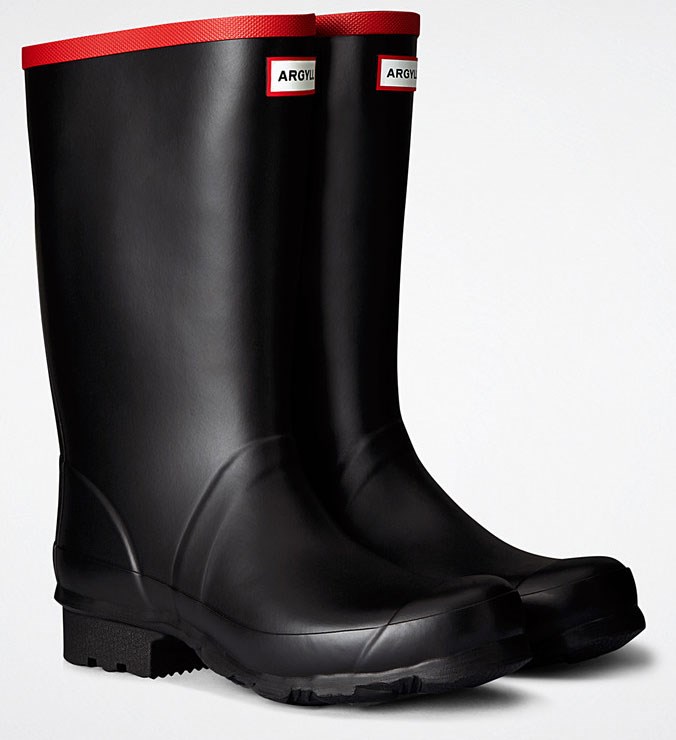 The Blücher is a type of oxford (closed shoe) in which the tongue and vamp (the front part of the shoe) are cut in one. The Blücher is named after the 18th century Prussian field marshal Gebhard Leberecht von Blücher, who commissioned a boot with side pieces lapped over the front in an effort to provide his troops with improved footwear.
The d'Orsay shoe or slipper refers to any shoe that has a closed heel and toe but which is cut down to the sole at the sides. It can be made with a heel of any type and any style of vamp (front). The style is one of several fashions named after the Count d'Orsay, a fashionable dandy living Paris in the mid-1800s, who went on to marry Lady Blessington.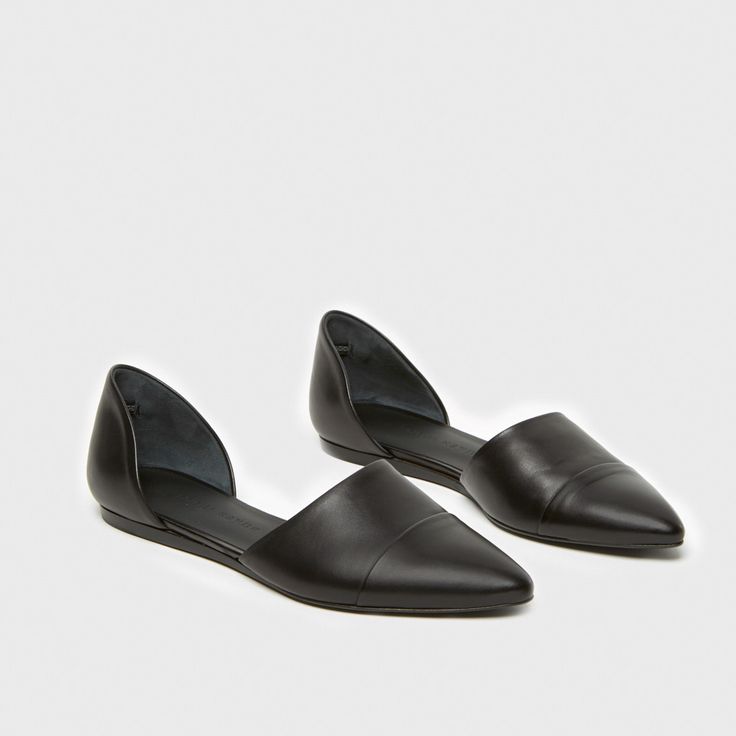 Today, the term "d'Orsay shoe" is used to describe any women's shoe that exposes the arch of the foot.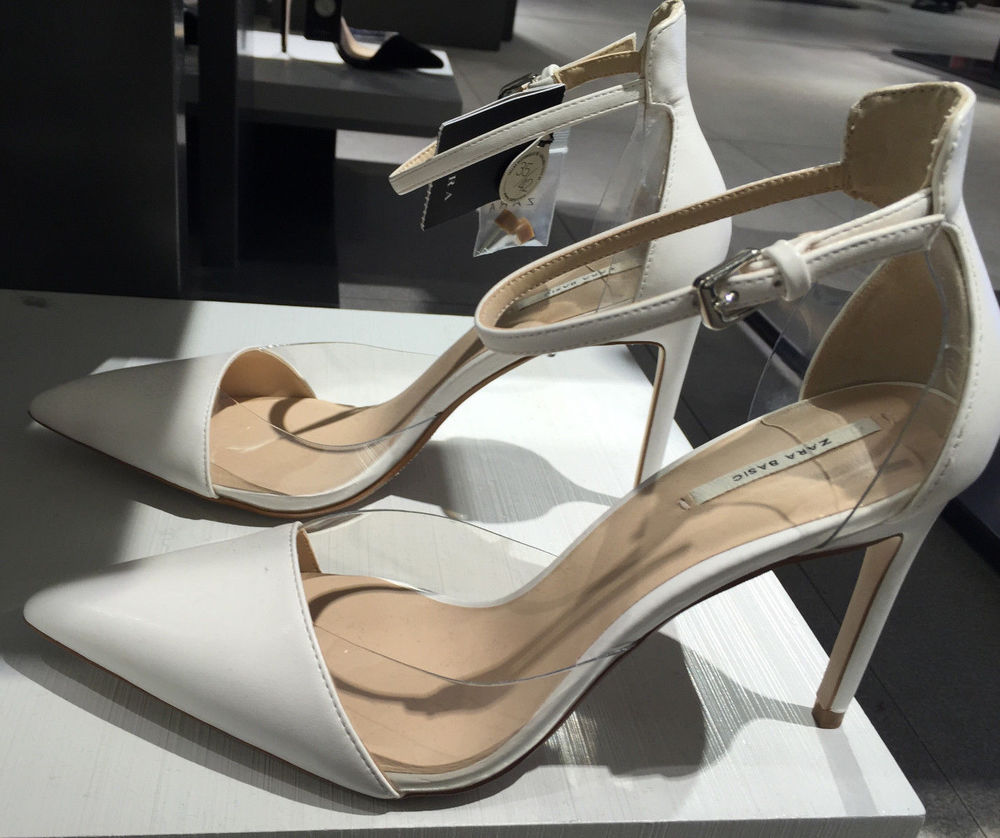 Can you think of any other fashion terms named after persons from history? If so, please share them with us with a comment.
ROYAL WEDDING GOWNS
by Victoria Hinshaw
Originally posted on February 12, 2011, ahead of the other wedding of the decade, that of William and Katherine.
As I write this, there is no word on the designer Kate Middleton has chosen to create her wedding gown, though I have heard many breathless accounts of who is and who is not in the running.  So let's indulge our royal wedding mania by looking at some of the gowns worn in the past.
Above is the dress worn by Princess Charlotte of Wales at her May 2, 1816, wedding to Prince Leopold of Saxe-Coburg, as exhibited in the Museum of London here.
The Lady's Magazine of May, 1816, described the gown: White silk net embroidered in silver strip with a spotted ground and borders. The wedding dress, composed of a most magnificent silver lama on net, over a rich silver tissue slip, with a superb border of silver lama embroidery at the bottom, forming shells and bouquets above the border; a most elegant fullness tastefully designed, in festoons of rich silver lama, and finished with a very brilliant rollio of lama; the body and sleeves to correspond, trimmed with a most beautiful point Brussels lace, in a peculiar elegant style.
The manteau of rich silver tissue lined with white satin, trimmed round with a most superb silver lama border, in shells to correspond with the dress, and fastened in front with a most brilliant and costly ornament of diamonds. The whole dress surpassed all conception in the brilliancy and richness of its effects. Head dress, a wreath of rose buds and leaves, composed of the most superb brilliants."  At right, an engraving of Charlotte and Leopold at their wedding in Carlton House. 
The portrait of Queen Victoria, at left, is by Winterhalter. It shows a rather wistful young bride at the time of her wedding to Prince Albert of Saxe-Coburg (nephew of the above-mentioned Leopold) on February 10, 1840 in the Chapel Royal of St. James Palace.
It was this gown and veil that supposedly has inspired generations of brides ever since to wear white for their ceremonies, though many brides had previously dressed in fashionable white as well as in a variety of other hues.
At right, an image of Queen Victoria's dress on a mannequin in the collection of Kensington Palace. 
Left, the wedding gown of Alexandra of Denmark, who married Victoria's son, eventually King Edward VII, on March 10, 1863 in St. George's Chapel at Windsor Castle. She was Princess of Wales for almost forty years before becoming Queen in 1901. After her husband's death in 1910, she was known as the Queen Mother until she died in 1925.
Like Charlotte's mother, Caroline, Princess of Wales, and like the first wife of the present Prince of Wales, Diana (see below), Alexandra had to endure the infidelity of her husband.  But unlike the other two, she stuck with him to the end. We've all heard the possibly-apocryphal story about how Alexandra invited one of his mistresses, Alice Keppel, to comfort Edward VII on his deathbed.
Princess Mary of Teck wed Prince George, Duke of York on 6 July, 1893 in the Chapel Royal of St. James Palace.
She had been engaged to Prince Albert Victor, eldest son of the Prince of Wales in 1891, but Albert Victor died in the great influenza epidemic of 1891-92.  Mary and George fell in love and were married with the approval of Queen Victoria as well as Edward and Alexandra, Prince and Princess of Wales.  George succeeded his father as George V in 1910.  Queen Mary, who was a godchild of Queen Victoria, had five sons and one daughter.
Her eldest son, known to all as David, was more than a disappointment. After inheriting the throne as Eward VIII in 1936, he abdicated less than a year later to marry Wallis Simpson.
After her husband's death, Queen Mary chose to be addressed as Her Majesty, Queen Mary, rather than as Queen Mother.  She was very supportive of her second son, who became King George VI after his brother's departure from the throne. According to several sources, she was the first dowager queen of Great Britain to ever attended the coronation ceremony of her husband's successor.
As Duke of York, the second son of George V and Mary grew up in the  shadow of his dashing older brother.  He married Lady Elizabeth Bowes-Lyon  on 26 April 1923 in Westminster Abbey. At the time of the wedding, it was not expected that "Bertie" would take the throne. Lady Elizabeth's gown, perhaps for that reason, was not as elaborate as some of her predecessors. It was certainly in the style of the day, a rather loose gown,  slightly less than floor length.  Below is the dress on a mannequin in a Kensington Palace exhibition of several years ago, along with a detail of the veil and bodice.
On 20 November, 1947,  
Princess Elizabeth (later Queen Elizabeth II) married Prince Philip of Greece (later Duke of Edinburgh) in Westminster Abbey. The designer was Norman Hartnell and the fabric is silk spun at Lullingstone Castle in Kent. She wore a diamond and pearl tiara and a filmy veil. The long train was decorated with traditional symbols, such as Tudor roses and wheat.  All the details of the royal romance, the wedding, the gown and the ceremony were eagerly read around the world. It is said the happy event was like a tonic to the war-weary Britons still enduring shortages of goods and rationing.
Princess Margaret, second daughter of King George VI, married Antony Armstrong-Jones (later Earl of Snowdon) on  May 6, 1960, at Westminster Abbey. Television cameras covered the event and the broadcast was seen worldwide. Like her sister, Margaret chose Norman Hartnell to design her bridal gown.The couple had two children: David, Viscount Linley in 1961 and Lady Sarah Armstrong-Jones in 1964. The Snowdons were divorced in 1978 and Princess Margaret died in 2002.


14 November 1973  – Anne, Princess Royal, married Captain Mark Phillips in Westminster Abbey. Born in 1950, she is Queen Elizabeth II's only daughter.  Anne and Phillips have two children, Peter Phillips born in 1977 and Zara Phillips born in 1981. After divorcing Phillips in 1992, Anne married Timothy Laurence, in Scotland on December 12, 1992.
On 29 July 1981, Lady Diana Spencer and Charles, Prince of Wales, were married in St Paul's Cathedral. Her dress was controversial — and still is. The designers, David and Elizabeth Emmanuel, immediately shot to the top echelon of British fashion. Like many of Diana's fashions, the gown (or a replica) travels around the world for popular exhibition.


Charles and Diana had two sons, Prince William, born in 1982, and Prince Harry, born in 1984, before separating

 in the late 1980s, the Prince living in Highgrove and the Princess at Kensington Palace.  Formal separation came in 1992 and the marriage of Charles and Diana ended in divorce on 28 August 1996. On 31 August 1997, a year after the Prince and Princess divorced, Diana died in a car crash in Paris.
Sarah Ferguson and Prince Andrew, the Duke of York, married at Westminster Abbey on 23 July 1986. The Duke and Duchess of York had two children during their marriage: Princess Beatrice of York (born 1988) and Princess Eugenie of York (born 1990). They separated in 1992 and divorced in 1996, though they are often together for vacations and family events. 



Of all the gowns shown above, I think I like Sarah's best, as designed by Lindka Cierach.  It is beautiful, flattering to her and has no gimmicks.  Princess Elizabeth's was lovely too, but I like Sarah's veil better.  All in all this one is the winner in the gown category, if perhaps not in the list of "most suitable royal brides."


If like us, you can't get enough of this wedding stuff, here is a wonderful exhibition from the Royal Collection you will enjoy. 

Recent Posts