There was a period of a few years when I couldn't go anywhere without falling over mourning related items. In an antique shop in Nassau in the Bahamas (!?) I found a complete issue of the London Illustrated News covering the Duke of Wellington's funeral.
A drawing from the Illustrated London News of the Duke's funeral procession.
And I found the issue below focused on the death of Queen Victoria while in England.
In addition, I regularly found mourning photographs, or postcards, featuring royal figures. The advent of photographs, and especially daguerreotypes in 1839, made portraiture available to everyone and it was soon adapted for mourning purposes, with Queen Victoria embracing the medium wholeheartedly. Due to published images of Queen Victoria and her family in mourning for Prince Albert like those below, it soon became the vogue to have photos made of oneself in mourning.
In addition, the old fashioned mourning, or momento mori, memorabilia issued upon the deaths of public figures also adapted photographs into their designs.
Photographs were also taken during public funerals, like that for Queen Victoria below.

When Napoleon III died, the Illustrated London News of January 25, 1873 ran the following engraving, which was drawn from a post mortem photograph taken by Mssrs. Downey. By this time, photographs of mourners and funerals had taken a back seat to photographs of the dead themselves.
Warning: While I've decided not to include the most unsettling mourning photographs I've found in this post, the following images were chosen as representative of the genre and may still prove disturbing to some viewers.
This photo is just inexplicable.
Disturbing as photos of prepared corpses may be, they are far more understandable than the photos taken of the dead who have been placed in various poses, such as the one below.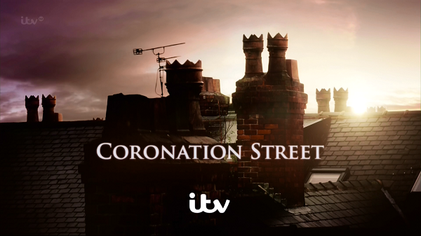 Myself and many others (including Prince Charles, Benedict Cumberbatch, David Bowie and Anthony Hopkins) have been longtime fans of the British soap opera, Coronation Street. On 17 September 2010, Coronation Street (affectionately known as Corrie) became the world's longest-running television soap opera, to date having racked up 58 years on air. Over the years, many actors started out on Coronation Street, cutting their teeth on parts in the soap before they were famous. Below are just a few of the stars who got their start on the Cobbles.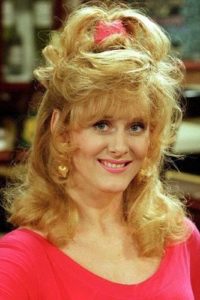 Sarah Lancashire (Raquel Watts, 1991–96)
Sarah played Curly Watts' on-off love interest/wife Raquel Wolstenhulme, a barmaid and aspiring model who left Coronation Street after moving to Kuala Lumpur to work as an aromatherapist. Raquel became beloved of fans during her time on the Street, whle Sarah herself went on to appear in several highly acclaimed dramas before signing a two-year "golden handcuffs" contract with ITV – the first of its kind, making her the highest-paid actress in UK television.
In 2004, Sarah made her directorial debut on the anthology series The Afternoon Play and went on to win a BAFTA for Best Supporting Actress for her role as Caroline in drama series Last Tango in Halifax. In recent years, she's earned further accolades for her leading role as sergeant Catherine Cawood in the crime thriller series Happy Valley.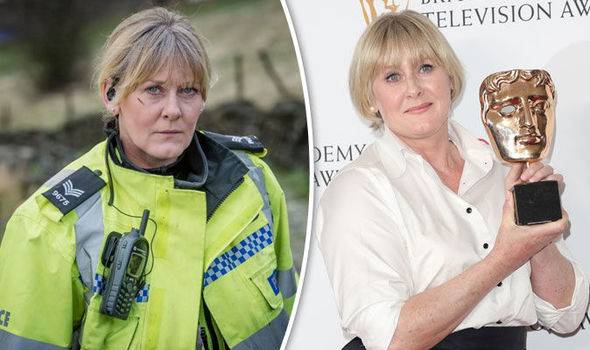 Watch Sarah in Coronation Street here.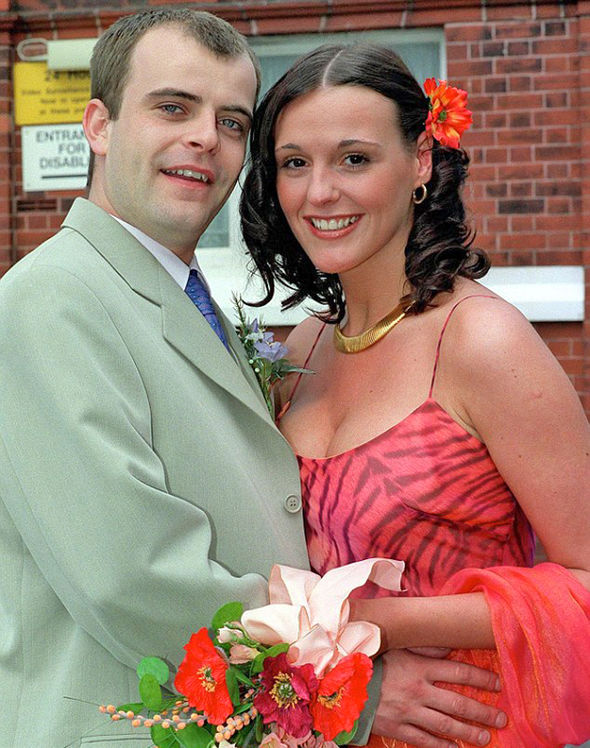 Suranne Jones (Karen McDonald, 2000-04)
Suranne had a highly eventful time playing Weatherfield's Karen McDonald, but Suranne has remained busy since, garnering rolls in hit TV shows and appearing in Doctor Who in 2011 and co-creating and starring in the ITV detective series Scott And Bailey. Later, Suranne was hailed by critics for her role in BBC One's Doctor Foster, and most recently, has starred in the title role of Gentleman Jack.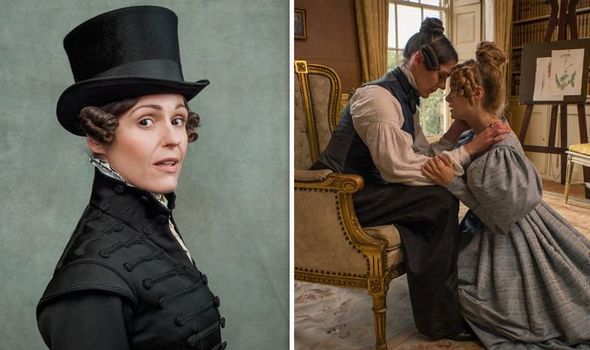 Watch Suranne in Coronation Street here.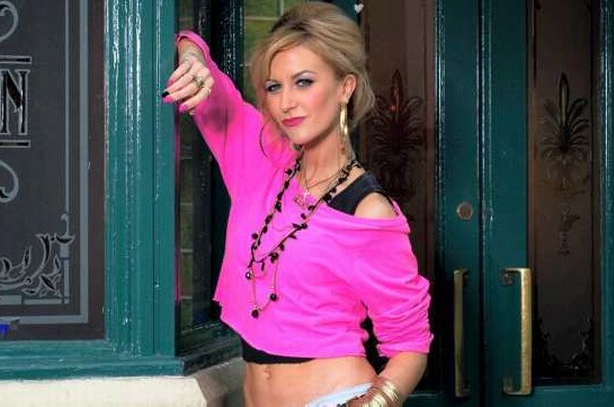 Katherine Kelly (Becky McDonald, 2006-12)
After Karen, Steve McDonald met and married Becky, and boy do fans miss this character, who was by turns bad ass,  vulnerable and comic. Becky left the street to live in Barbados, leaving the door open for a return. After six award winning years on the Cobbles, Katherine went on to star in hit dramas Happy Valley, Mr Selfridge and The Night Manager.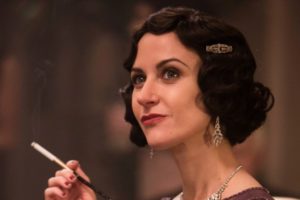 Watch Katherine in (a classic scene from) Coronation Street here.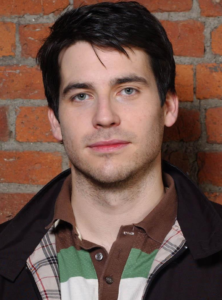 Rob James Collier (Liam Connor, 2006–08)
Playing Liam, one member of the seemingly endless Connor dynasty, Rob was killed off after he'd asked to leave the soap, fearing that he'd be typecast. He went on to play butler Thomas Barrow in Downton Abbey. Oh, the irony.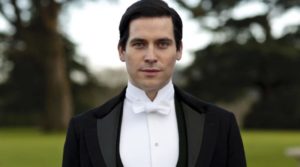 Watch Rob in Coronation Street here.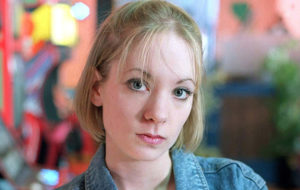 Joanne Froggatt (Zoe Tattersall, 1997 – 1998)
Joanne played troubled teen and eventual cult inductee Zoe in Coronation Street before going on to the role of lady's maid Anna Bates in Downton Abbey.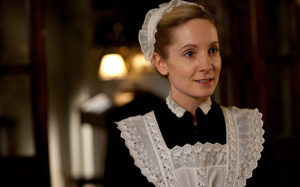 Watch Joanne in Coronation Street here.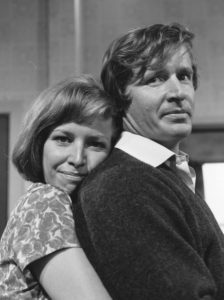 Anne Reid (Valerie Barlow, nee Tatlock, 1961 – 1971)
Anne played Valerie Barlow, first of a long line of wives for Ken Barlow, before going on to many other roles, including in the sitcom Dinnerladies (1998–2000); and her BAFTA-nominated role as Celia Dawson in Last Tango in Halifax (2012–2016), with fellow Corrie alum Sarah Lancashire. She won the London Film Critics Circle Award for British Actress of the Year for the film The Mother (2003).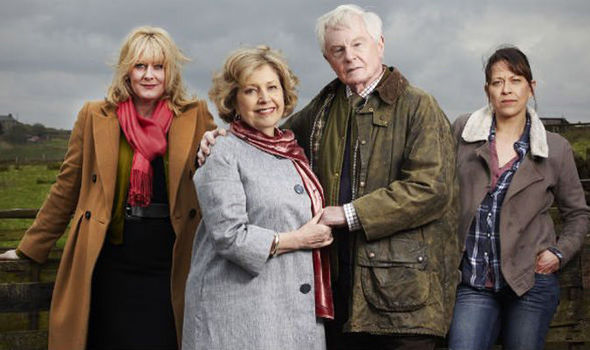 Watch Anne in Coronation Street here.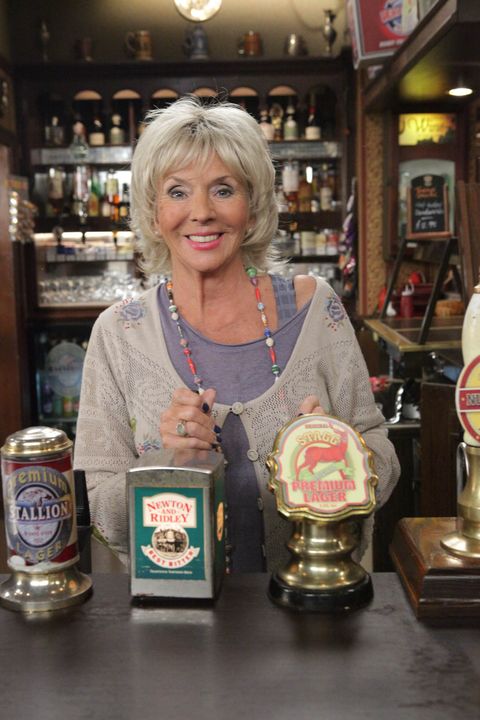 Sue Johnston (Gloria Price 2013 – 2014)
Uniquely, Sue appeared on after she'd become a household name with roles in the Channel 4 soap opera Brookside (1982–1990), Barbara Royle in the BBC comedy The Royle Family (1998–2012), Grace Foley in the BBC drama Waking the Dead (2000–2011), and Miss Denker in Downton Abbey (2014–2015).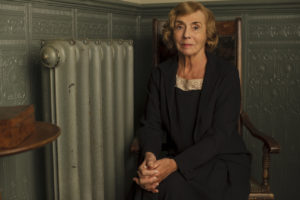 Watch Sue in Coronation Street here.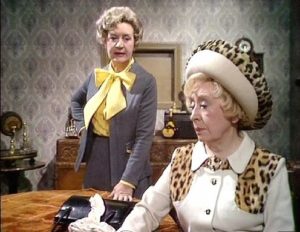 Various other actors had lesser roles in Coronation Street, including Mollie Sugden, who had a recurring role as Nellie Harvey, Ann Walker's sister, 1965-76. Her appearances were both before and during her iconic role as Mrs. Slocombe on Are You Being Served 1972-85.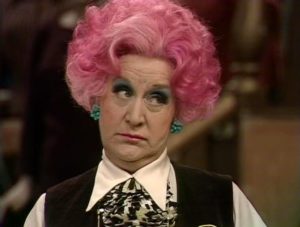 Watch Mollie in Coronation Street here.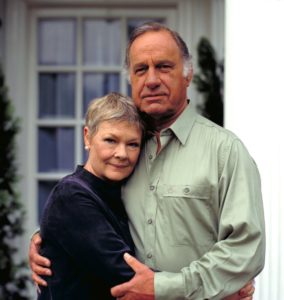 Geoffrey Palmer  made a single appearance on Coronation Street  in May 1968 when he played Victor Finlay, the superintendent registrar at the wedding of Dennis Tanner and Jenny Sutton. Afterwards, of course, he went on to star in The Rise and Fall of Reginald Perrin, 1976 – 79, and then in As Time Goes By  from 1992-2005.
CHRISTMAS REVELS VI – Four Regency Novellas
Hannah Meredith
Anna D. Allen
Louisa Cornell
Kate Parker
Come Revel with four award-winning authors for Christmas tales filled with laughter, tears, and love…
Her Ladyship Orders a Christmas Tree – A pagan custom leads to an unexpected attraction.
"The Play's the Thing…" – Going off script prompts a surprise ending.
Yuletide Treachery – Two lonely people find a traitor—and love.
A Perfectly Unexpected Christmas – An accident brings redemption and homecoming.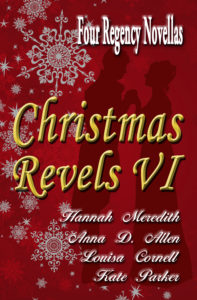 Each year around this time, three of my fellow Regency romance authors and I begin the long Christmas season by putting our annual anthology of Christmas novellas up for pre order. Mixing my favorite time of year with my favorite romance genre is some of the greatest fun I have as a writer. It is the next best thing to celebrating a Regency Christmas myself.
I invite you to find your most comfortable chair, pour yourself a cup of tea, have a mince pie or two, and revel in these holiday tales of Christmas, good will and love.
EXCERPTS
Her Ladyship Orders a Christmas Tree
By Anna D. Allen
The falling snow could not stop Mrs. Treadwell from her rounds in the village… or from relaying her bit of news. Basket in hand, shawl wrapped tight about her plump figure, she hurried across the green, now ankle-deep white, past the great equestrian statue of Richard the Roundhead, and headed straight to the butcher shop.
"Her Ladyship has ordered a Christmas tree!" announced Mrs. Treadwell without preamble to the assembled customers as she entered the shop.
Everyone stopped their chatter and stared at her. After a silence lasting the space of several heartbeats, a small voice spoke up.
"A what?"
"A Christmas tree," repeated Mrs. Treadwell. "There we were, in the kitchen, having our breakfast, when who should come walking in without so much as a by-your-leave or a knock at the door but Sam the potboy from up at the Hall with a note telling the new man he was to find a Christmas tree for Her Ladyship."
Everyone spoke at once.
"Well, I never."
"What's she want to go and do a thing like that for?"
"Humph." That was Old Mr. Phelps.
From behind the counter, Mrs. Cunningham, the butcher's wife asked, "So Her Ladyship has returned home?"
"No, no." Mrs. Treadwell waved aside the question as a ridiculous notion. "She's still in Cheltenham. But the Coburgs are coming home with her and will be stopping by on their way to Brighton for Christmas with the Prince Regent."
Murmurs of shock, surprise, and approval rippled through the clutch of customers, the Coburgs being common parlance for the heir to the British Crown, Princess Charlotte of Wales and her new husband, the German Prince Leopold of Saxe-Coburg-Something-or-Other that no one in the shop could quite remember. Nor in the nation, for that matter.
Now the butcher piped up. "Don't you think that should've been the first thing you said, woman?"
"No. I don't, Henry Cunningham," replied Mrs. Treadwell with her fists on her ample hips. "Everyone up at the Hall will be worrying over the Coburgs, but it'll be left up to us to find this… this Christmas tree to impress them."
"'Tis true," observed Old Man Phelps, "Not like we'll be the ones wining and dining with the toffs up at the Hall. We'll just be expected to line up and cheer, tugging our forelocks and waving our handkerchiefs. God save the King. La dee da."
In the midst of glares directed at Old Man Phelps—practically treasonous, that one—a small voice asked, "What's a Christmas tree?" It came in the nick of time, as Mr. Cunningham was about to come around the counter and box Old Man Phelps's ears and toss him out. But thankfully, answers came in rapid course.
"Pagan idolatry."
"A papist plot. That's what it is."
"Surely not?" asked the quiet voice.
"I don't like it. Not one bit."
"The Coburgs are not papists," Mr. Cunningham attempted to explain, with little success, "They're proper Protestants, like the rest of us."
"Where is Coburg anyway?"
"Does the vicar know about this?"
That question—or more precisely, the pondering of the possible answer—silenced everyone, glances passing amongst them. An instant later, the customers tumbled out into the lane, leaving behind a baffled Mr. and Mrs. Cunningham and a grateful Mrs. Morris—she of the small voice—who no longer had to wait to purchase a bit of mutton for her dinner.
The clutch of customers—now transformed more properly to a gaggle of gossips—marched their way down the slushy thoroughfare to the vicarage and presented themselves at the doorstep of the Reverend Mr. Elijah Haywood.
"The Play's the Thing… "
by Hannah Meredith
 ACT ONE
 Scene One
An opulent bedchamber at the Duke of Newley's estate. A gentleman holds a bedpost while his valet attempts to lace up his corset.
Harris gave another mighty pull, and Captain Lord Alexander Kingston decided he had had enough. "Bloody hell, leave off. You're not reefing the topsail before a blow. I have to be able to breathe." The last word came out as more of a grunt as Harris gave a final mighty tug and started tying off the tapes.
"Captain, if I'm supposed to get you into any of these fancy clothes, then you've got to be trussed up like this." Harris backed up to survey his work. "This is no tighter than it was earlier."
Alexander released his hold and wondered if the elaborate carving on the bedpost had left a matching imprint on his hands. His estimation of the fair sex had risen in the last few minutes. Ladies had to endure this torture daily, proving unequivocally they were the stronger gender. "Harris, remember to call me Mr. Kingston, or this charade will be for naught."
"Right you are, Ca… eh, Mr. Kingston." Harris held out a shirt the size of a sail. "But I must say, all of this padding you up and then slimming you down seems a bit unnecessary."
Alexander could not have agreed more. But then, this entire assignment was ridiculous. The Admiralty had unceremoniously jerked him off the Wheatley and plopped him here in the middle of Lancashire tasked to determine if any of the guests at the Duke of Newley's holiday gathering were secretly supporting the American cause. He was chagrined that his superiors thought this was the best use of his abilities. That he had been personally chosen by Melville, the First Lord of the Admiralty, did nothing to assuage his irritation.
The Wheatley had been his first command of a ship of the line. Yes, she carried only eighty-four guns, but he'd been proud of every one of them and had looked forward to meeting the French with those guns blazing. Instead, he was sent back to London where he was given the honor of spying on British peers who may or may not be aiding the fractious former colonials in what was, to his thinking, a minor campaign. Alexander felt this was a waste of his experience, proving once again the dry-foot sailors at the Admiralty were asses.
Those fools in London felt he had the necessary qualifications—he would be unknown to the other guests and he would understand implications of merchant ship movements if they were discussed. These were qualifications? They would apply to half of the serving officers in the Royal Navy. His name must have been drawn from a hat.
Yuletide Treachery
by Kate Parker
Miss Frances Smith-Pressley opened the door that had been pointed out to her and slipped inside. The others were dressing for dinner; she didn't have much time to start exploring the Wolfbrook library.
The light filtering in through the shutters showed a high, ornate ceiling over two levels of filled bookcases, the second of which rose upward from a wrought iron balcony that encircled the room. She twirled around in the center of the space, her soft slippers skimming over the thick Aubusson carpet as she drank in the smells of old leather and dry parchment.
The library was every bit as thrilling as she'd heard. It would take her the whole Christmas holiday to study even a fraction of the works assembled here.
She started to skim the stacks. Astronomy. No. Natural sciences. Not today. And then… Was it even possible? Illuminated texts written in Latin. She'd only seen them in museums under glass. Here she could touch them. Study them. Read them.
Taking out the white cotton gloves she always carried hidden in the pocket of her skirt, she slipped them on before taking one of the medieval manuscripts from its place. She carried it over to a desk and sat down to open its vellum pages.
She could almost believe lightning sprang from the book and energized her fingers, her heart, her mind. Her Latin was equal to the task, and she was soon immersed in the Gospel of St. Matthew. There before her was the Christmas story, written out by monks centuries before.
"Who gave you permission to invade the library?"
The baritone voice broke through her concentration. She looked up at an apparition. Her breath caught in her throat before she realized this was a normal man. He wore a normal man's evening wear, displaying broad shoulders, a flat stomach, and long legs. But where his face should be, piercing blue eyes stared at her out of a brown leather mask.
She took a deep breath, closed the gospel with a dejected sigh, and rose to face the figure. "I was led to believe it was allowed."
As the masked man strode toward her, every muscle tensed. It was all she could do not to step back or fall into the chair.
"By whom?" His voice was quieter. Menacing.
A Perfectly Unexpected Christmas
by Louisa Cornell
"Lady Portia?" His voice, though nearly devoid of sound, startled her. His eyes fluttered open, as much as they could, that is. One was well on its way to sporting a black eye any pugilist in Britain might envy.
"I am here." Well that was an obvious thing to say. "The doctor should be here any moment." She gave his bare shoulder an awkward pat.
"Don't need a doctor," he mumbled even as his eyes fell closed once more. "A bit under the hatches is all. Be right… as rain… in the morning. Tell Pearce not to forget… the ring." His head lolled to one side.
"What ring?" She gave him a shake. "What ring, my lord?"
"Wedding ring. Tying the parson's knot… in the morning. Didn't… forget."
"Well, that is hardly a good sign."
Portia looked over her shoulder to find Dr. Pratt directly behind her, a somber expression on his normally affable countenance. She stood and allowed the physician to take her place.
"Correct me if I am wrong, my lady, but your nuptials were nearly a year ago," Dr. Pratt said calmly, even as he examined St John, and furrowed his brow more deeply with each passing moment.
Links:
Amazon
https://www.amazon.com/dp/B07Y2DQCG3/ref=cm_sw_r_fa_dp_U_M2QGDb67KWA59?fbclid=IwAR3eF0MIl21XjyCojQVrIILcU3gsy3gfSGkoEHc5rzVHH0SsnMyH0c4UgmY
Kobo
https://www.kobo.com/us/en/ebook/christmas-revels-vi
Apple
https://books.apple.com/us/book/christmas-revels-vi/id1480859471
Barnes and Noble
In 1909, the banker, pacifist and idealist, Albert Kahn, was one of the richest people in Europe. At that time, he decided to create a photo archive of and for the people around the globe. Kahn hired a group of young photographers and outfitted them with Autochrome cameras, sending them to various countries where he had them take pictures of regular people and the world as it was. The Autochrome, invented by the Lumiere brothers in 1907, was the first commercially available camera system that enabled the photographers to take true color pictures.
The Kahn Collection numbers more than 7,000 photographs and 100 hours of film, much of which can be seen in the 5 Episodes of the documentary series "Edwardians in Colour: The Wonderful World of Albert Kahn", 2007. This series explores the birth of colour photography and captures the Edwardian world, globally, in stunning images, both still and moving.
When I was in Bath a few months ago, I was fortunate enough to come across a violin player named Nik, who was busking outside of the Pump Room, playing a mean fiddle. Sandra Mettler and I sat on a bench, listening, for quite some time. I bought a CD off Nik and, once I'd returned home, I did a Google search and discovered that Nik is one half of the Ninotchka Band. As they describe themselves, "Ninotchka is a Gypsy, Klezmer and Irish folk duo from deepest darkest Somerset. In their performances, Nik Jovčić-Sas and Sydney Bull, take wild Gypsy dances and lighting fast Irish jigs and mix it all together with a signature infectious punk energy that has audiences stomping and hollering throughout the night. First discovered playing on the streets of Bath, they've now played a host of different venues and festivals including Avalon at Glastonbury 2017."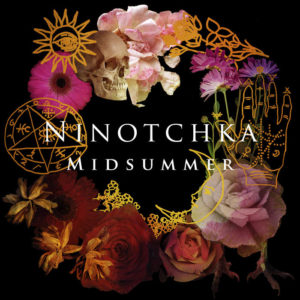 I thought you might like to meet Ninotchka, as well, as their music is thoroughly stirring and unique. Click above to watch their video and find their CD here.