In 2010, Victoria Hinshaw and I both crossed an item off our respective bucket lists by attending the re-enactment of the Battle of Waterloo. We began in Brussels, toured some of the ancillary battles sites, including the village of Waterloo and La Belle Alliance and then we visited the camps which the re-enactors had set up, beginning with the Allied camp. Our first glimpse of the site was at Hougoumont. Here are some highlights of our day –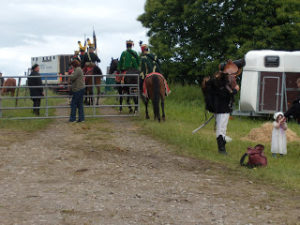 The grounds of the Chateau Hougoumont where the Allied re-enactors had set up their camp, complete with horses, trailers, tents and families.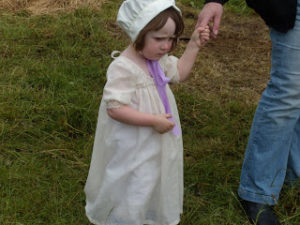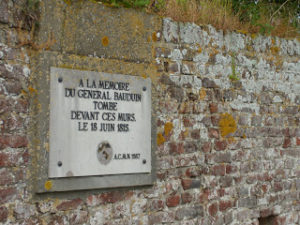 The memorial reads: "To the memory of General Baudin who fell in front of these walls 18 June 1815."  General Marechel de Camp Baudin was the bridgade commander who led the first assault on Hougoumont and was the first French general to die in the battle.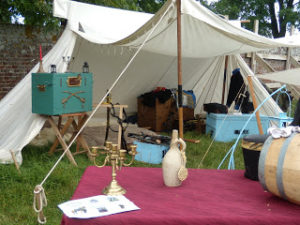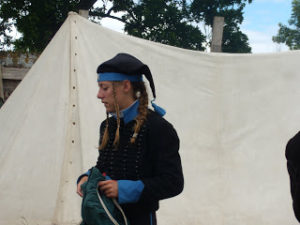 This is one of the women who were acting the role of a soldier, most of the others were cooks and camp-followers. The braids are decorative, but are they regulation?!
A view of the battlefield from the Chateau Hougoumont.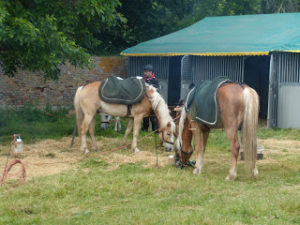 Some horses came with their own quarters.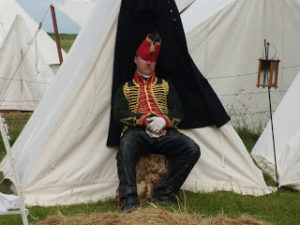 Here is a Hussar engaging in every military man's favorite exercise.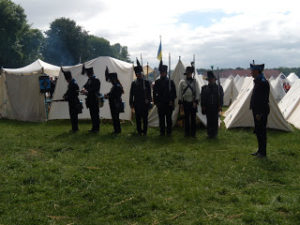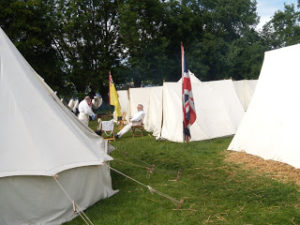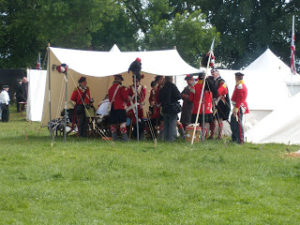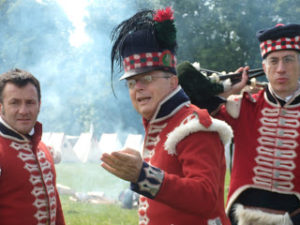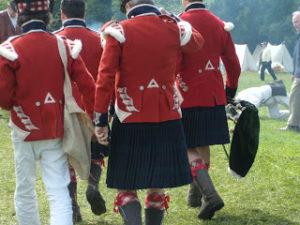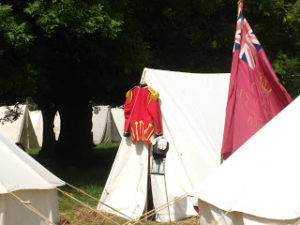 This uniform is carefully pressed with white gloves at the ready.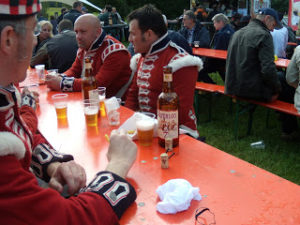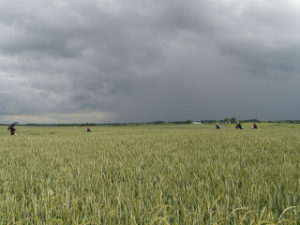 As we had previously visited the battle sites leading up to Waterloo (Quatre Bras, Ligny), we thought it only fitting to do a recce of the French encampment, centered around Le Caillou, where Napoleon slept the night before the battle.
This is how the building usually looks, but on the weekend of the 195th anniversary of the defeat of Napoleon, the museum here and the grounds were chock-a-block with French re-enactors for the Sunday battle.  They seemed amazingly upbeat though the outcome had been known for almost two centuries.