Louisa Cornell
Henry Alken was an English painter and engraver best known for his caricatures and sporting and coaching scene illustrations.Whilst his work is not as well-known as that of others who specialized in similar artistic endeavors, his talent was every bit as great and his influence on the British art of the sporting world cannot be measured.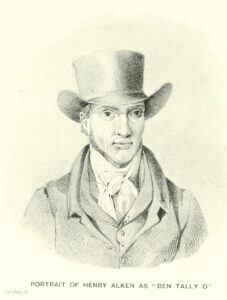 He was born on October 12, 1785 in the Soho neighborhood of Westminster London. His father was Samuel Alken who was a sporting artist. His brother, Samuel Alken the Younger, also became an artist. The father's success as an artist enabled the family to move to Bedford Square when Henry was around four years of age.
Henry first studied art with his father. He showed such promise, he was soon under the tutelage of the miniaturist, Thomas Barber Beaumont (1774-1841,) who was also known as T.J. Barber. In 1801, at the age of sixteen Henry submitted a miniature portrait of Miss Gubbins to the Royal Academy Exhibition. He would exhibit a second miniature at the Academy before moving on from miniature painting to regular painting and illustrating. Early in this part of his career he painted sporting subjects under the name of "Ben Tally-O." It is believed he used this name until 1816.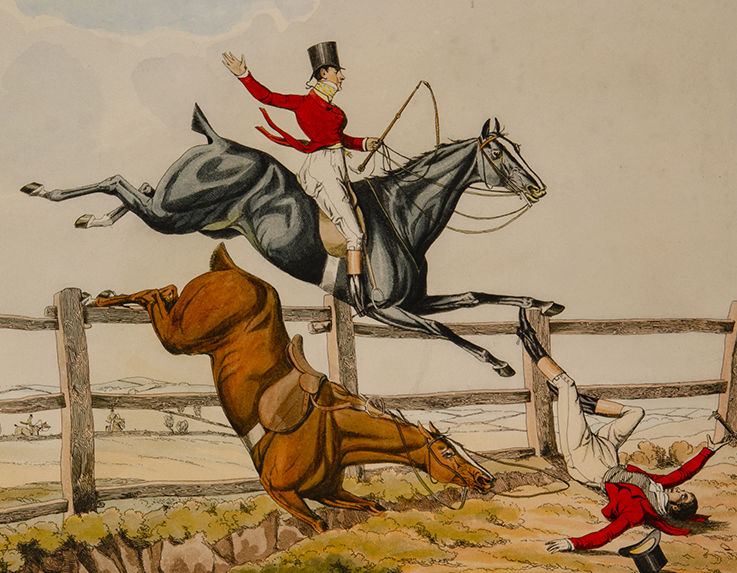 From 1816 forward Henry Alken produced an innumerable number of paintings, drawings, and engravings of every variety of field and sporting activity. His soft-ground etchings were often colored by hand. His success was such that he moved his wife and children over a shop in Haymarket which was owned by a print publisher, Thomas McLean. McLean published the Repository of Wit and Humor in which many of Alken's satirical prints first appeared. He paid Alken a salary of thirty shillings a day, considered an excellent income at this time.
Alken worked in oils and watercolors. He was a skilled etcher as many of his prints show.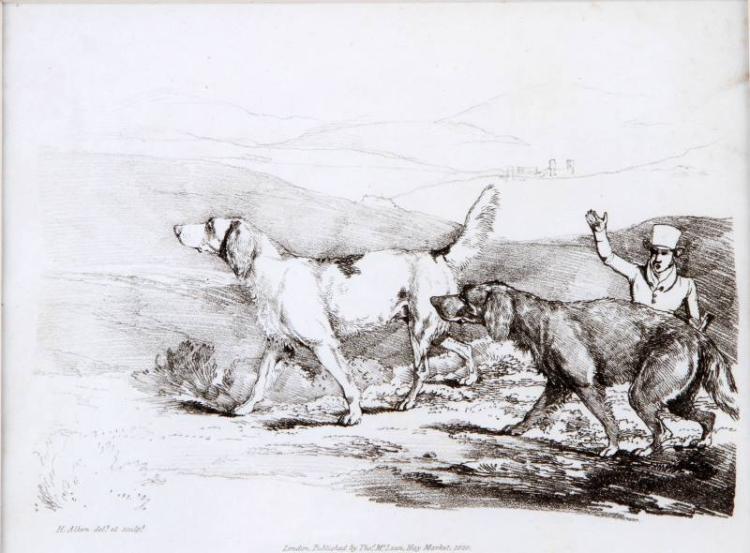 In 1816 he issued the first major collection of his work under his own name. The beauties & defects in the figure of the horse / comparatively delineated was published by S. & J. Fuller, at the Temple of Fancy, 34, Rathbone Place, London. It contains a series of hand- colored soft-ground etchings which are essentially studies in equine anatomy. One can view this work at the link below.
https://collections.britishart.yale.edu/catalog/orbis:12524527
From 1816 until 1831 he created many sets of etchings of sporting scenes and subjects. They were colored for the most part and some were quite humorous in nature. These sets included:
 Humorous Specimens of Riding – published in 1821
Symptoms of Being Amazed – published in 1822
Symptoms of Being Amused – published in 1822
Flowers from Nature – published in 1823
A Touch at the Fine Arts – published in 1824
Ideas – published in 1830
He also published a number of books. These included:
Illustrations for Landscape Scenery – published in 1823
Scraps from the Sketch Book of Henry Alken – published in 1823
New Sketch Book – published in 1824
Sporting  Scrap Book  – published in 1827
Shakespeare's Seven Ages – published in 1827
Sporting Sketches – published in 1831
Illustrations to Popular Songs – published in 1831
Illustrations of Don Quixote – published in 1831
Alken's work was appreciated in his day to such a degree he provided the plates that pictured hunting, coaching, racing, and steeplechasing for The National Sports of Great Britain published in 1821. In fact, he is best remembered for his hunting prints, both serious and satirical, many of which he engraved himself until the 1830's. He created prints for Ackermann. In 1842 Ackermann published Life of a Sportsman by Charles James Apperley (1779-1843) who was also known as Nimrod. The book included 32 etchings by Henry Alken.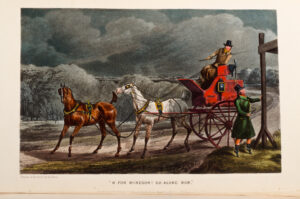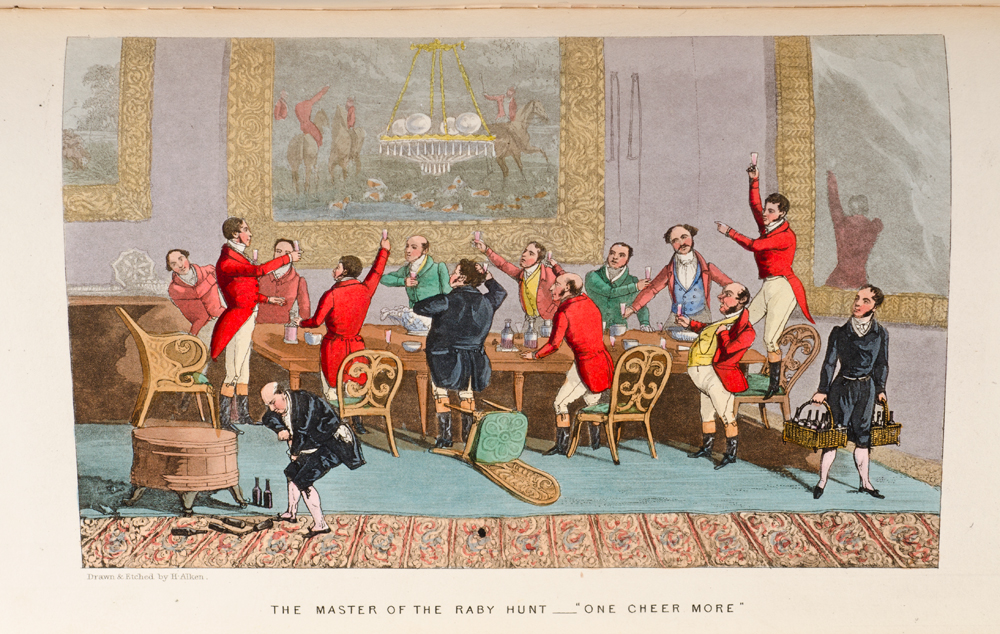 Alken died in April 1851. He left behind a widow, Maria Gordon Alken, and five adult children. Two of his sons followed in their father's footsteps and had careers as artists – Henry Thomas Alken and Seffererien Alken.
IN PART TWO – We will explore Alken's work in a difference areas in a bit more detail.