By guest blogger Julia Gaspar
In her own time, Elizabeth, Lady Craven was famed for two things  – for the private theatricals that she loved to put on in her own home, and for the series of scandalous love affairs that filled the gossip columns and often provided material for salacious satire. Younger daughter of the Earl of Berkeley, she was married at the age of sixteen to the boorish but immensely wealthy Lord Craven. In 1774, when the French ambassador, the Comte de Guînes, paid her rather too much attention, her jealous husband made his fury very public and whisked her off to his Berkshire estate, Benham Park, to keep her out of mischief. By 1783 their marriage broke down altogether and Elizabeth had to leave England in a storm of scandal and disgrace.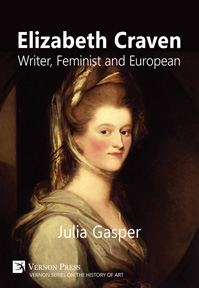 Nothing daunted her as she braved social disapproval and ostracism, and after a couple of years living in France set out on a protracted tour of the whole of Europe. She visited Italy, Austria, Poland, Russia, Turkey, Greece, Romania and Hungary, writing about everything she saw. She then spent several years in Germany as the mistress of the Margrave of Ansbach, before marrying him and returning to England in 1792. She went on writing and producing plays for a lively and artistic social circle, while the prim and proper never quite got over their disapproval. After her second husband's death, in 1815, she retired to Naples where she had a little villa built for herself overlooking the bay with views of Vesuvius and Capri.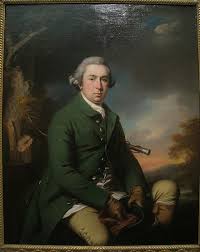 I have never enjoyed writing any book more than the biography of Elizabeth Craven. I first heard of her when reading a book about theatre in German courts, which said that this remarkable Englishwoman, the mistress of the Margrave of Ansbach, had taken over the theatricals and entertainments in his little German court and was putting on plays of all sorts, including some she had written herself. I was intrigued, and simply had to know more about her, so I read her travelogue, A Journey Through the Crimea to Constantinople, and started to discover an amazing woman, bold, adventurous and outspoken. The more I read about her  – and the more of her own writings I discovered  – the more enthusiastic I became. This was a woman who was not only beautiful but brainy too, an author of poems, plays, stories and letters, witty observant and full of passion for life. She faced down a lot of social disapproval for her love affairs and she had some advanced feminist opinions.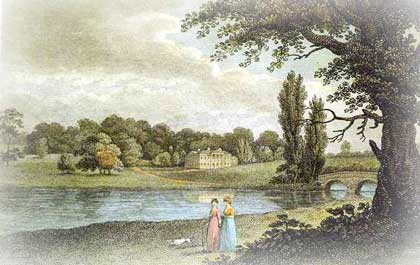 Lady Craven actually wrote her own Memoirs in her old age, but while they included a lot of detail about all the famous people she had known  – the writers, artists, actors, musicians, statesmen and royalty – and the places she had visited, they are not very candid about her love affairs. I had to track those down via her poems and her surviving letters, some of which are in manuscript collections. What a passionate person she was! She loved and scandalized, and lived to love and scandalize again.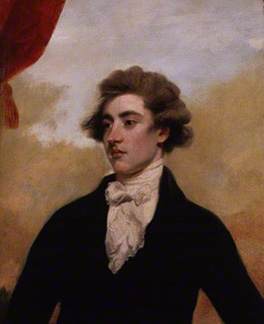 One of her lovers was the young William Beckford, a prodigiously talented writer who shared Elizabeth's love of music. In 1782 the pair of them collaborated on an Arcadian Pastoral, a musical entertainment, which was performed in London in front of an audience of high society that included the Duchess of Devonshire and her mother, Lady Spencer. Elizabeth Craven was the first person to read Beckford's novel Vathek, which he sent to her in manuscript.
But Elizabeth was living dangerously. Her marriage fell apart. Her husband had a mistress and decided to prosecute her for divorce. London resounded with the scandal and gossip and she had to leave for France with her youngest son, Keppel, leaving her six other children behind in the care of their father. Georgian divorce laws were very cruel to the woman.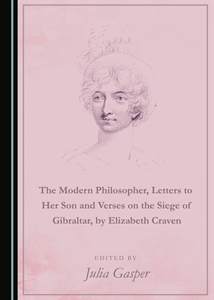 She did not accept this injustice silently. In France she wrote one of her most interesting books, Letters to Her Son, in which she denounces all the unfair laws of marriage and divorce. Why should a woman have to obey her husband? Why should he be allowed to beat her, lock her up, give her no money, or be unfaithful while she had no legal redress? Why should the father get the children after a marital separation, even if he was impudently living with a mistress? All this was tyranny. Craven set out for her son a plan for a happy and successful marriage, in which the partners treat each other as affectionate equals. Without a doubt she was way ahead of her time.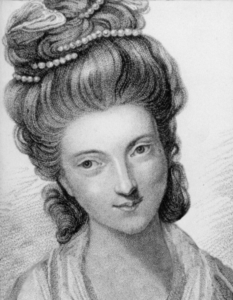 While she was a feminist, she was no man-hater. In 1785, she set off on her travels with an English lover, Henry Vernon, who had gone into the Spanish navy for fun and come out a hero. They started by touring Genoa, Pisa, Florence and Venice. Then they went on to Vienna, which she loved, and then Warsaw, where they met King Stanislaus Augustus, and St. Petersburg, where they were received in a friendly way by Catherine the Great. Elizabeth drove over frozen wastes in a sledge, and rode with Cossack horsemen to see remote beauty spots. She dined with Tartar chieftains in the Crimea, and explored all the sights of Istanbul, including the great mosques and the old city.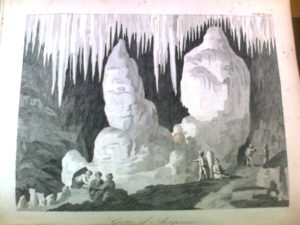 The prospect of seeing Greece excited her so much she wrote a poem about it. On the Greek island of Antiparos she boldly descended into an underground grotto, filled with extraordinary stalactites, which she drew, and in Athens she marvelled at the sculptures on the Parthenon. Finally they started to wend their way back slowly through Transylvania and Hungary, wary of bandits and sometimes sleeping in the wagon or on the floor of a bare cottage.
From 1787 until 1791, Elizabeth lived in Germany as the guest then the mistress of the Margrave of Ansbach, a genial and cultured man whose previous mistress had been the celebrated French actress Mme Clairon. Elizabeth could not only act, she loved to write plays and produce them and she took over the court entertainments as a full-time job. One of her most entertaining plays, The Modern Philosopher, was written for production at Triesdorf. Her son Keppel went with her and took part in many of the productions. After the death of the Margrave's wife, and of Lord Craven in 1792, the Margrave married Elizabeth, in defiance of convention. She refused to accept the status of a "fallen woman" excluded from society, and when they came to live in England they attracted a crowd of artistic, Bohemian, and unconventional friends around them. While she was never received at court, she hosted a lot of lively and creative people, and took in many refugees from the French Revolution, (among them the notorious adventurer and womanizer the Comte de Tilly, who became her last secret love). Her beloved youngest son Keppel brought his own friends to stay and fill the house with the laughter of young people.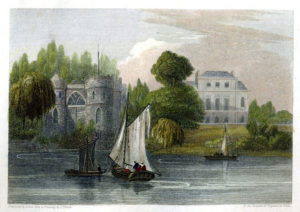 When the Margrave died, Elizabeth was not left rich. I am still finding out more about her financial affairs, now, after publishing the book, and it appears that she had to be resourceful in coping with unpaid debts and pensions that did not turn up. So she retired to Naples where she could live inexpensively, basking in the warm climate of the South, and creating a wonderful garden – another one of her passions. She died at the age of 78, with Keppel at her side.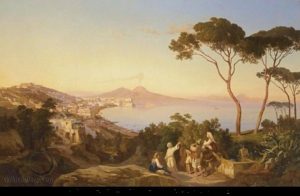 I will never get tired of learning more about Elizabeth Craven. Since publishing her biolgraphy, I have discovered another lost work of hers, a full-length novel called The Witch and the Maid of Honour, which can be added to the considerable list of her works. Every new discovery just seems to make her more fascinating.
Editor's Note:
Julia Gaspar's book, Elizabeth Craven: Writer, Feminist and European (Vernon Press  2017), contains the full story of Elizabeth Craven and her circle – Now out in paperback.
You can learn more about The Modern Philosopher, by Elizabeth Craven, translated and edited by Julia Gasper, published by Cambridge Scholars Press October 2017 here.
You'll find Julia's blog, Elizabeth Craven and her World here, and Julia's post for the Wordsworth Trust, Elizabeth Craven: Georgian Feminist here.