The following is diarist Thomas Creevey's account of his meeting with the Duke of Wellington after the Battle of Waterloo originally published in The Creevey Papers (1909):
"About eleven o'clock, upon going out again, I heard a report that the Duke (of Wellington) was in Bruxelles; and I went from curiosity to see whether there was any appearance of him or any of his staff at his residence in the Park. As I approached, I saw people collected in the street about the house; and when I got amongst them, the first thing I saw was the Duke upstairs alone at his window. Upon his recognising me, he immediately beckoned to me with his finger to come up.*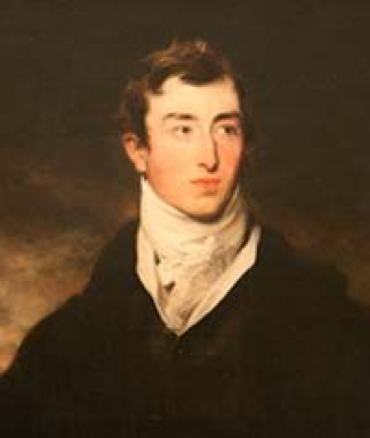 "I met Lord Arthur Hill in the ante-room below, who, after shaking hands and congratulation, told me I could not go up to the Duke, as he was then occupied in writing his dispatch; but as I had been invited, I of course proceeded. The first thing I did, of course, was to put out my hand and congratulate him [the Duke] upon his victory. He made a variety of observations in his short, natural, blunt way, but with the greatest gravity all the time, and without the least approach to anything like triumph or joy. —' It has been a damned serious business,' he said. 'Blucher and I have lost 30,000 men. It has been a damned nice thing—the nearest run thing you ever saw in your life. Blucher lost 14,000 on Friday night, and got so damnably licked I could not find him on Saturday morning; so I was obliged to fall back to keep up [regain ?] my communications with him.'
"Then, as he walked about, he praised greatly those Guards who kept the farm (meaning Hugomont) against the repeated attacks of the French; and then he praised all our troops, uttering repeated expressions of astonishment at our men's courage. He repeated so often its being so nice a thing—so nearly run a thing, that I asked him if the French had fought better than he had ever seen them do before.—' No,' he said, 'they have always fought the same since I first saw them at Vimeira.' Then he said:—'By God! I don't think it would have done if I had not been there.'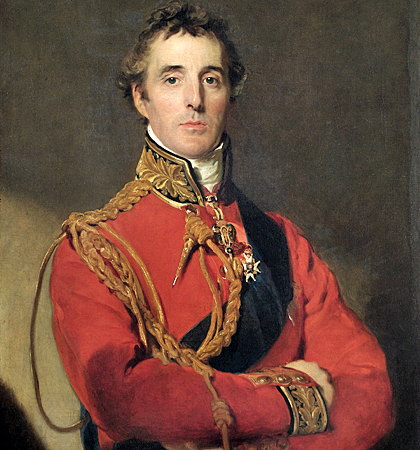 "When I left the Duke, I went instantly home and wrote to England by the same courier who carried his dispatch. I sent the very conversation I have just related to Bennet.  I think, however, I omitted the Duke's observation that he did not think the battle would have been won had he not been there, and I remember my reason for omitting this sentence. It did not seem fair to the Duke to state it without full explanation. There was nothing like vanity in the observation in the way he made it. I considered it only as meaning that the battle was so hardly and equally fought that nothing but confidence of our army in himself as their general could have brought them thro'. Now that seven years have elapsed since that battle, and tho' the Duke has become—very foolishly, in my opinion—a politician, and has done many wrong and foolish things since that time, yet I think of his conversation and whole conduct on the l9th—the day after the battle—exactly the same as I did then: namely—that nothing could do a conqueror more honor than his gravity and seriousness at the loss of lives he had sustained, his admission of his great danger, and the justice he did his enemy.
"I may add that, before I left him, I asked whether he thought the French would be able to take the field again; and he said he thought certainly not, giving as his reason that every corps of France, but one, had been in the battle, and that the whole army had gone off in such perfect rout and confusion he thought it quite impossible for them to give battle again before the Allies reached Paris."
* It may seem improbable that the Duke should have made himself so accessible to a mere civilian on such a momentous morning; but there is ample confirmation of Mr. Creevey's narrative from the Duke's own lips. In 1836 he described the circumstance to Lady Salisbury, who noted it in her journal  as follows:
"' I was called,' said the Duke, 'about 3 in the morning by Hume to go and see poor Gordon' (in the same inn at Waterloo),' but he was dead before I got there. Then I came back, had a cup of tea and some toast, wrote my dispatch, and then rode into Brussels. At the door of my own hotel I met Creevey: they had no certain accounts at Brussels, and he called out to me :—" What news?" I said :— "Why I think we've done for 'em this time."
The dispatch was begun at Waterloo and finished at Brussels, evidence of which remains in the draft of the original now at Apsley House, which is headed first "Waterloo," that is struck out and "Bruxelles " substituted.