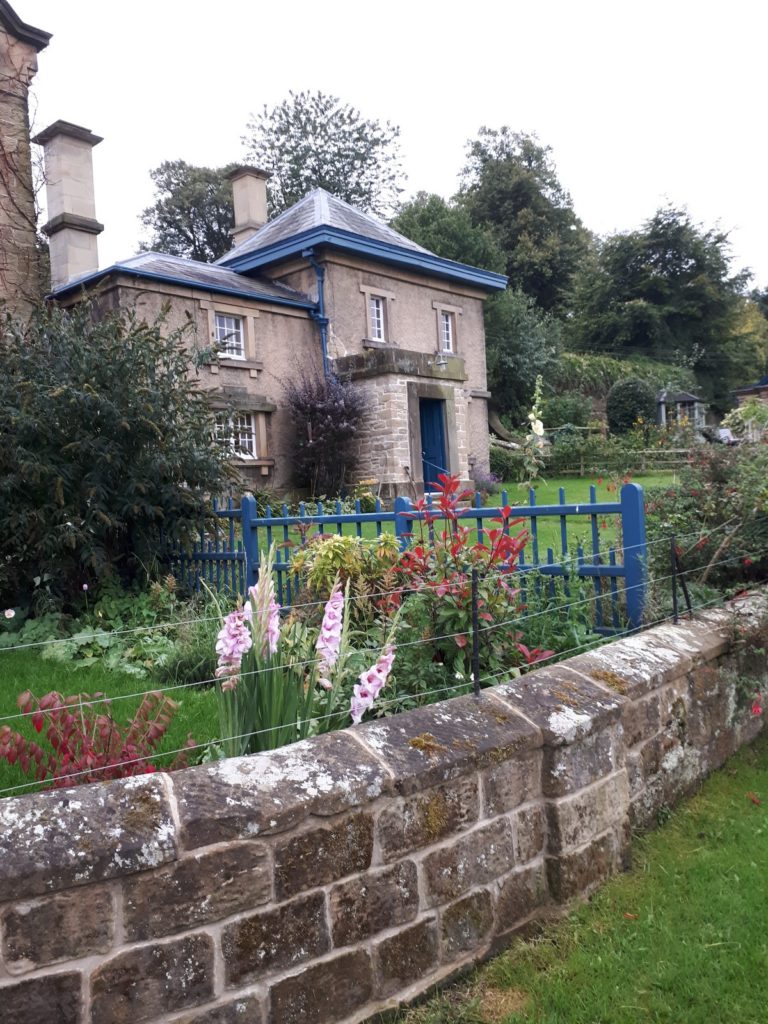 Two years ago, Diane (Perkins) Gaston and I had walked to Chatsworth House from Baslow, continuing on just over a rise for our first glimpse of Edensor, the picturesque model village built to the specifications of the 6th Duke of Devonshire with the help of Joseph Paxton. The entire village was moved over the hill from it's original location just by the River Derwent, thus freeing up the view and leaving it idyllic as seen from the House. It is said that after being presented with a selection of designs for the houses in the village, the Duke could not make up his mind and so chose one of each style in the book. The result is that Edensor is a charming mix of designs ranging from Norman to Jacobean, Swiss-style to Italian villas. Only a few of the old buildings remained virtually untouched including parts of the old vicarage, two cottages overlooking the green, the old farmhouse which now houses the post office, shop and tea rooms, as well as the Gardener's Cottage across the road. Today, as then, those who are fortunate enough to live in this charming village are either current or former employees of Chatsworth House.
I had the opportunity to revisit Edensor in September on Number One London's Country House Tour, when we were given a private tour of the village. The photo's below are a mix of photos taken on both visits.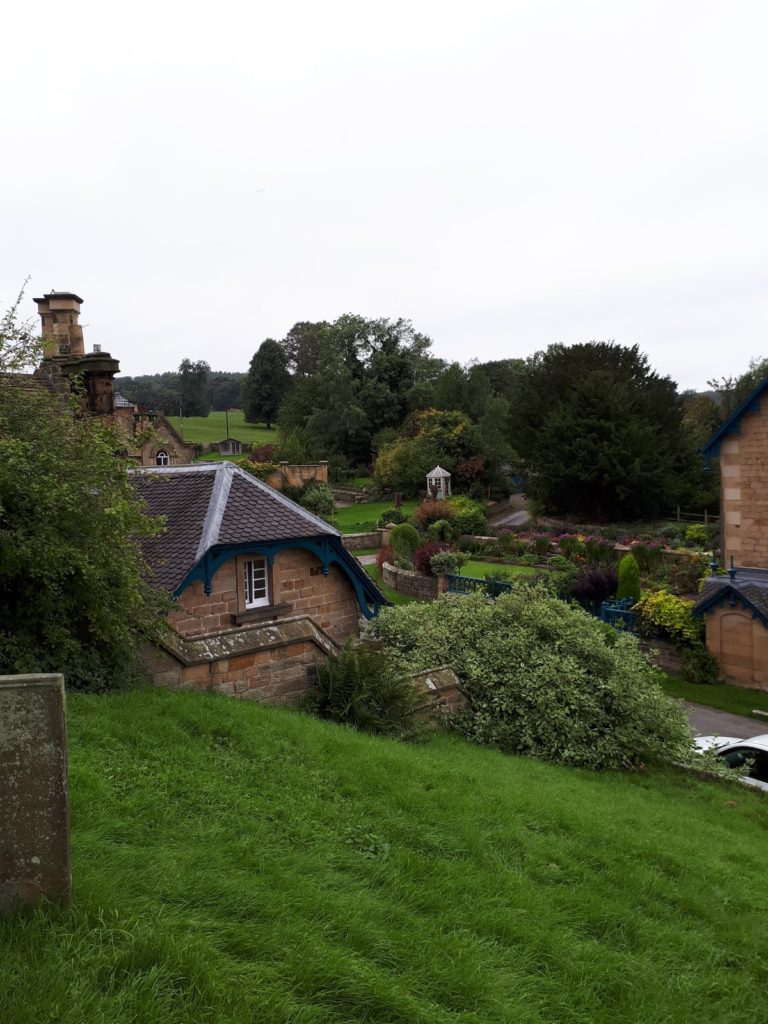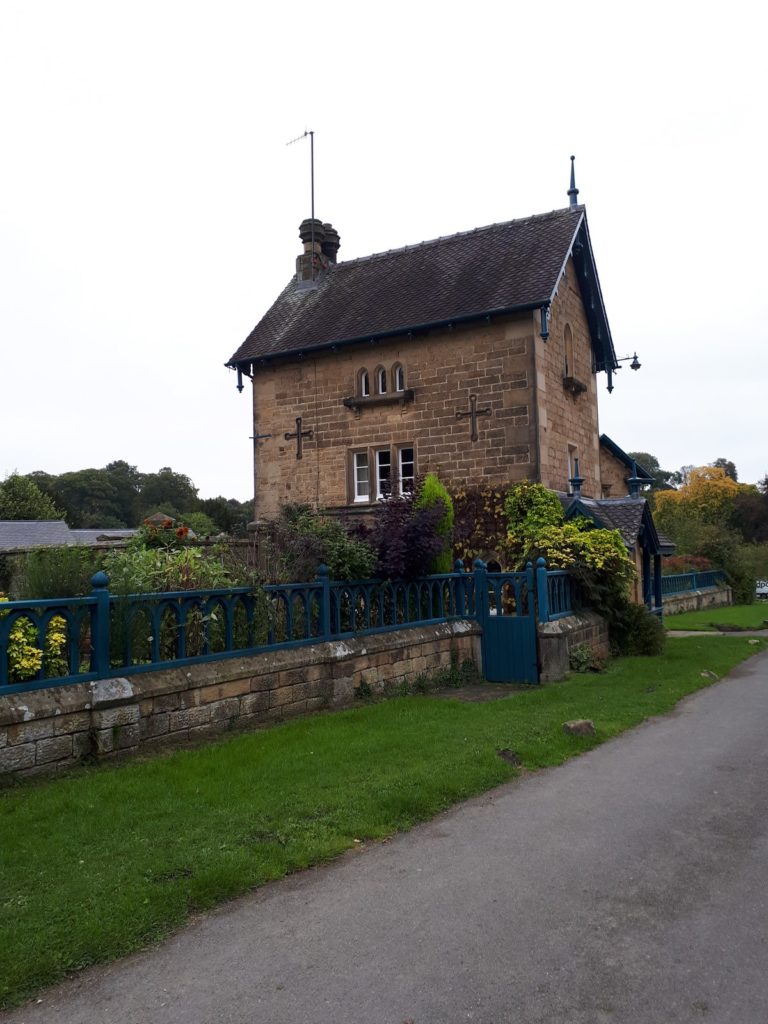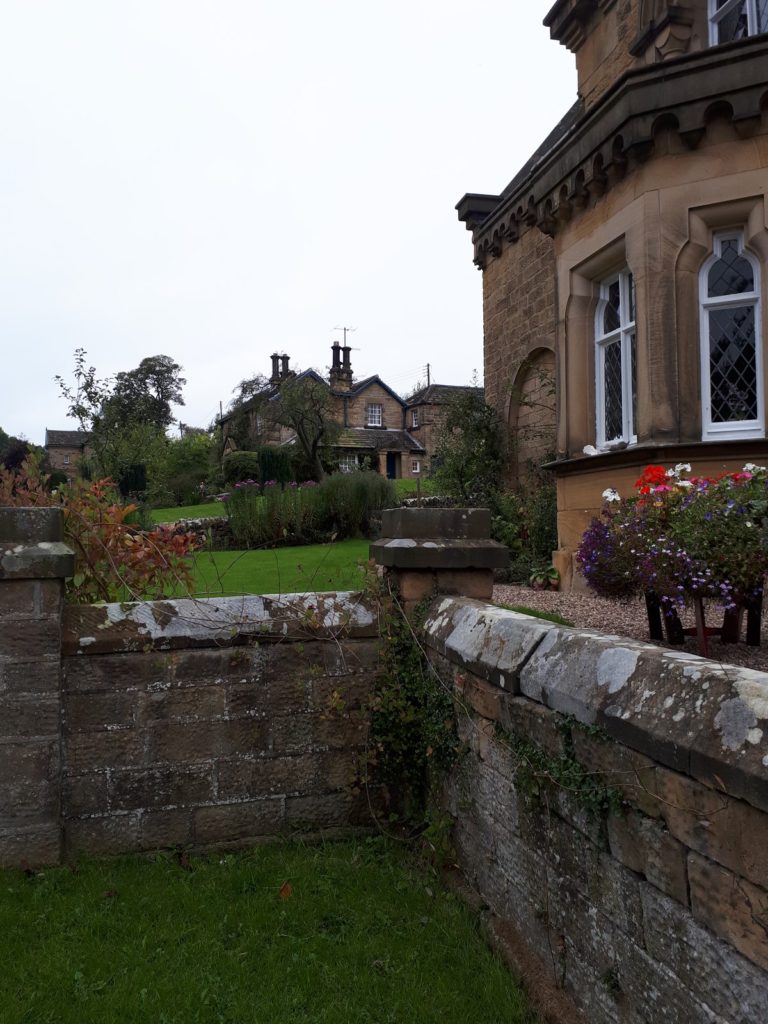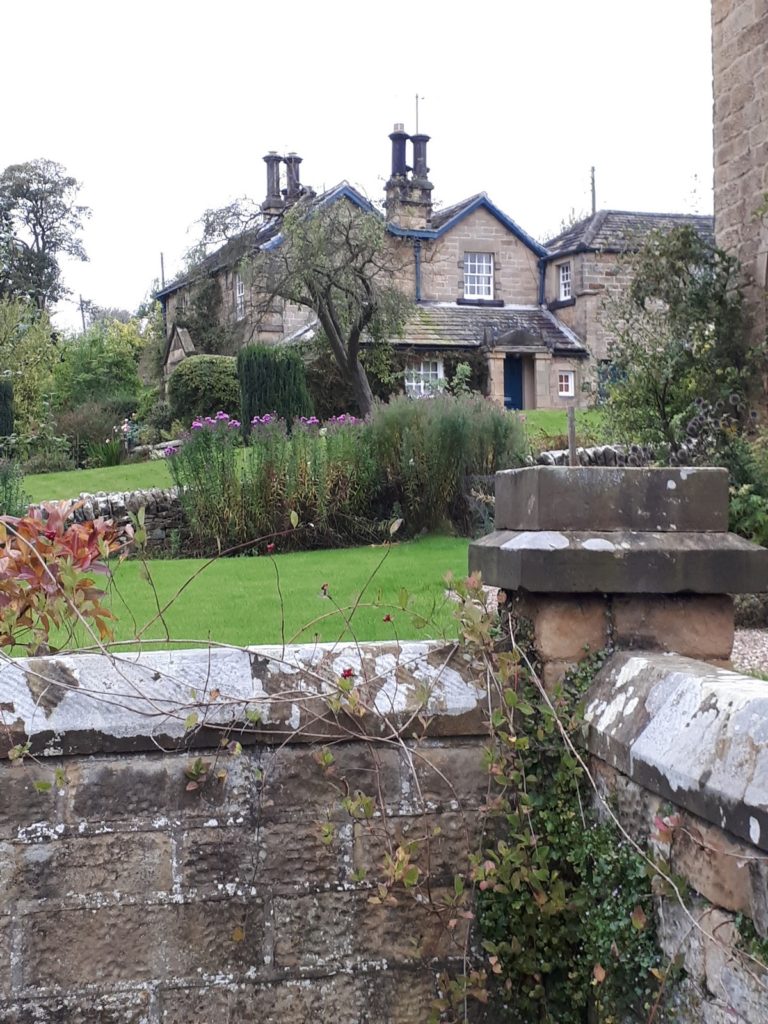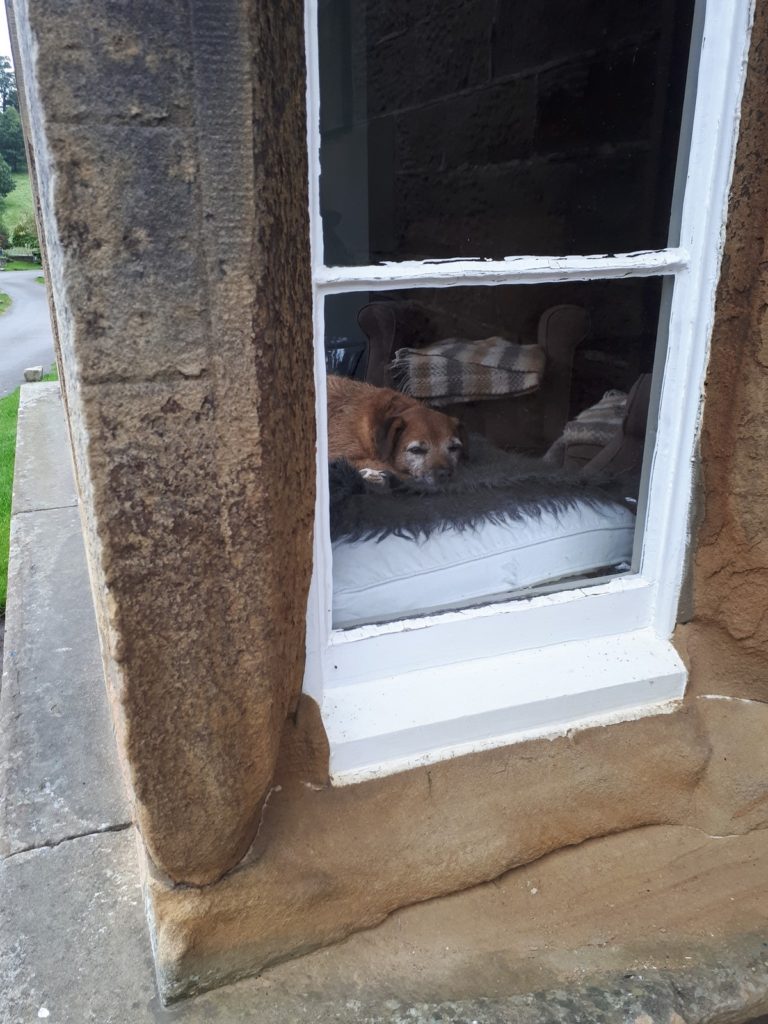 After a look round the picturesque village, we headed to Edensor's St. Peter's Church and it's cemetery where Kathleen Kennedy Cavendish and Deborah Mitford Cavendish rest. Kathleen "Kick" Kennedy was the daughter of Joseph P. Kennedy, Sr. and Rose Kennedy, sister of future U.S. President John F. Kennedy, and wife of William Cavendish, Marquess of Hartington, heir apparent to the Duke of Devonshire.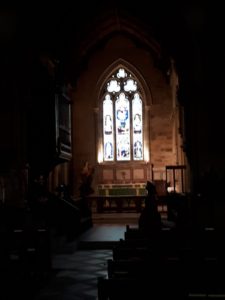 They married in May 1944 and, sadly, he was killed on active service, only a few weeks later. Kathleen died in a plane crash in 1948, flying to the South of France on holiday with her new fiancé Peter Wentworth-Fitzwilliam, 8th Earl Fitzwilliam. The Cavendish family considered Kick one of their own and had her buried at St. Peter's in the family plot.
Edensor has a unique and charming way of keeping the graveyard tidy.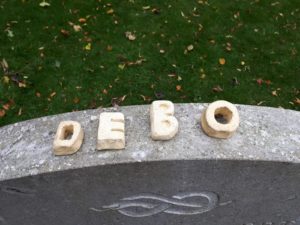 Before we left Edensor, there was time for another, more leisurely stop at the Tea Cottage. 
And one last look over a garden fence before heading back to Chatsworth House.