by Kristine Hughes Patrone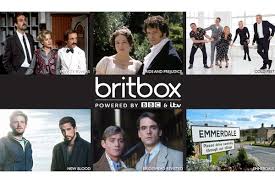 If you're at all like me, you probably prefer watching British television to American television. Not so long ago, this was almost impossible to do in the USA. The only options available were Masterpiece Theatre or buying mini-series and movies on video tape or CD. Then came Acorn TV, which was much better than what we had, offering more content and many British shows otherwise unavailable to us. Acorn TV answered a need and served a purpose. Yes, we had to pay for the service, but if you were a dedicated Brit telly fan, the monthly fee of $4.99 was worth it.
Enter Britbox, a joint service by the BBC, ITV and Amazon video, allowing those of us in America to stream UK telly. When it first launched I yawned. In fact, I'd been yawning for quite a while as my Acorn TV subscription had become a tad stale. Who needs Britbox, thought I, it will most likely be nothing more than another version of Acorn TV, where the same old programs were rerun again and again. And again. After several years of subscribing to Acorn TV, I'd grown tired of the slow turnover of "new" shows and I'd been seriously considering dropping my subscription. Admittedly, old standards such as Blacks Books, Cradle to Grave and Grandma's House  were interspersed with more contemporary, and desirable, shows such as Vera, Doc Martin, A Place to Call Home, and Happy Valley, but new episodes were slow in coming. And besides, I wanted access to more than just dated, and well watched, series TV. I wanted prime time British telly.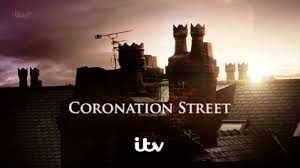 I'm a huge fan of Coronation Street, the UK soap opera that's been on the air since 1960. I've seen every episode aired since 1970, discovering the program on YouTube and watching it for months until I'd caught up with the current episodes. I also used to be able to watch new episodes on YouTube, where a handful of lovely people would upload them soon after they aired in the UK. Recently, Coronation Street's parent company, ITV, began policing YouTube and reporting "pirated" content, which was quickly taken down. It's almost impossible to find a recent episode on the platform any more. When I learned that Hulu was streaming new episodes of Coronation Street, of course I headed their way. $5.99 per month, so worth it to see Corrie. I signed up for their free trial and waited for new episodes of Coronation Street. And waited. And waited.  As of last night, as I write this on November 9, the latest episode available on Hulu was October 23rd. And that's been the latest episode for almost two weeks now. Not. Funny. Not. Happy.
And so I found myself on the Britbox website. Since Britbox is affiliated with ITV, the producers of Coronation Street, chances were better that new Corrie episodes would drop in a more timely fashion. Taking a lesson from my Hulu experience, I checked the Corrie line up before getting too excited and, lo and behold, they had Corrie episodes right up until yesterday's date. Joy! I cancelled my trial period at Hulu and signed up with Britbox and then browsed their line up of other shows.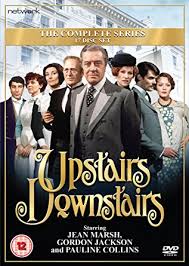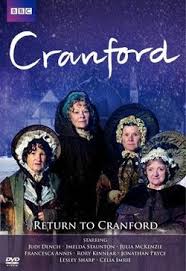 And they had plenty that was current. Don't get me wrong, there were still a good amount of old saws like Poirot, Dalziel and Pascoe, Rosemary and Thyme, Sharpe with Sean Bean (Sean Bean !!), Fawlty Towers, Upstairs, Downstairs and Cranford, but there were also many more current shows, such as Broken with Sean Bean (Sean Bean !!), Cold Feet 2017, Strictly Come Dancing, Kat and Alfie, The Great Chelsea Garden Challenge, Flog It!, In The Dark, Ordinary Lives, The Moorside, plus documentaries, Royal specials and, in addition to Coronation Street, new episodes of favourite soaps Emmerdale, Holby City and East Enders.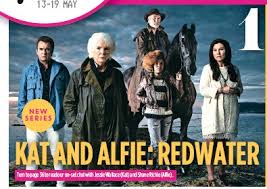 Acorn TV does seem to be stepping up it's game with the arrival of Britbox on the scene, adding new shows like Loch Ness and The Good Karma Hospital, but they're going to have to step up their line up of current shows in order to keep pace with the new kid on the block. For now I'll keep both subscriptions for a total of $11 per month, but it would be lovely if the UK telly powers that be would just let us subscribe to their t.v. tax and allow us to watch real time telly. Until then, I'm happy to have new episodes of Coronation Street and I'm also enjoying Broken –  it's gritty, gripping and heartbreaking. In short, entirely binge worthy. As is Ordinary Lies. And Scott & Bailey. And Britbox will also be airing the Queen's Christmas speech on the day.
If you've subscribed to any of these streaming services, or are considering signing on for any of them, I'd love to hear your thoughts.