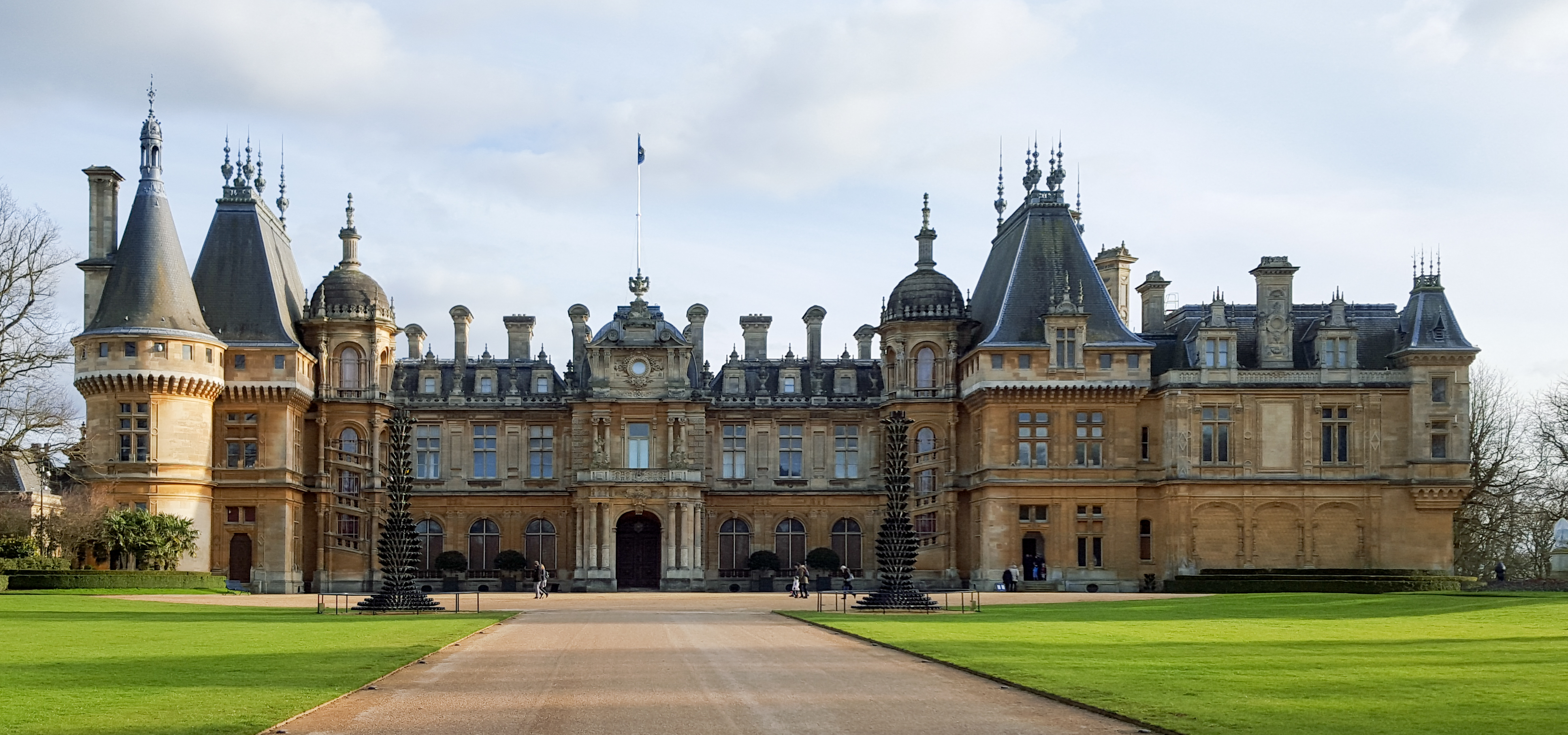 I recently visited Waddesdon Manor with a mind to adding it to the itinerary of Number One London's upcoming Town & Country House Tour. The French Renaissance château was built in the 19th century by Baron Ferdinand Rothschild and I'm pleased to report that it did not disappoint. The house, the collections, the gardens and outbuildings combined to serve as a most unique whole. In fact, Waddesdon is now right up there beside Chatsworth House as my personal favourite country houses in England.
Baron Rothschild, a dedicated Francophile, employed a French architect who created rooms using wall panels taken from Parisian houses of the 1700s. He then filled the house with treasures that once belonged to French royalty. Rothschild lavished Waddesdon's rooms with paintings, carpets and porcelain to rival any museum on either side of the Channel. All of which was only seen on summer weekends by a few of the Baron's close circle. Waddesdon was never a family home, it was only ever meant to be an occasional country retreat.
On the approach to the Manor, it would be difficult not to be awed by the fabulous grounds, gardens and architectural details.  Or by the attention to the smallest detail that is regularly given to the Manor, evident at every turn.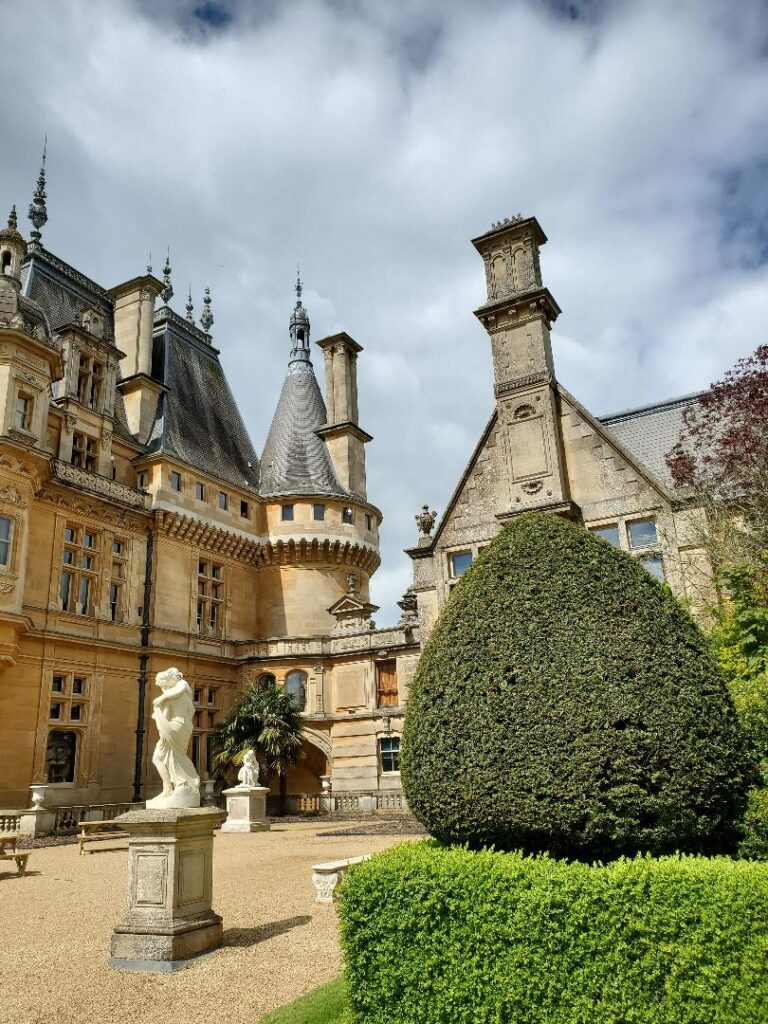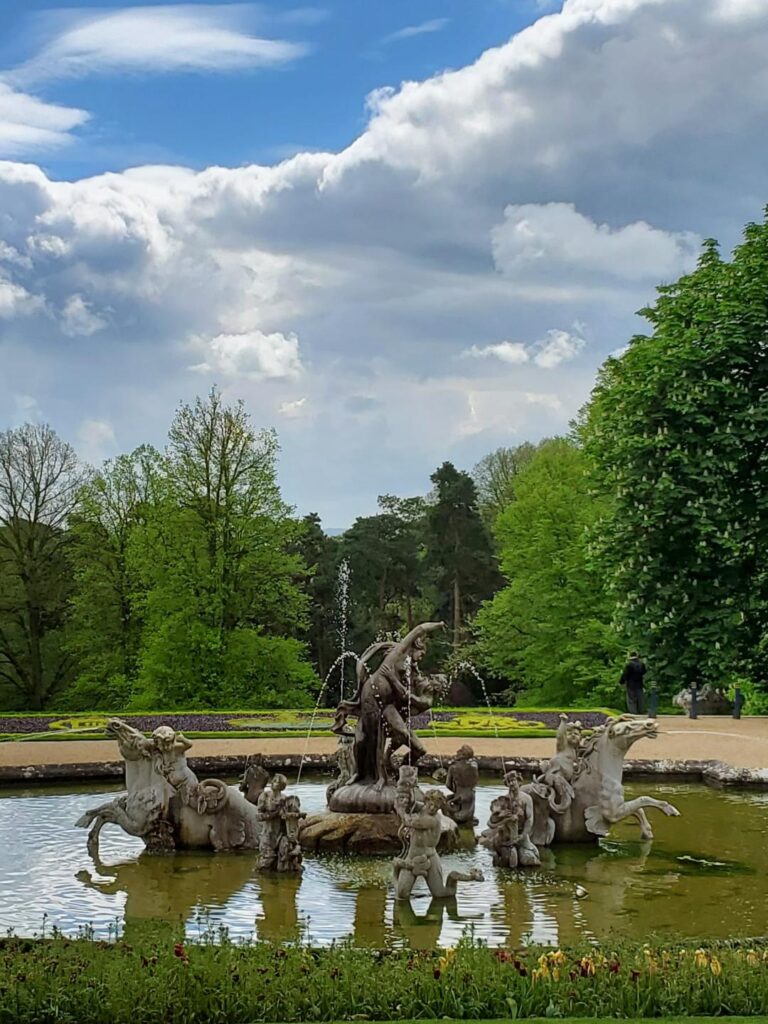 Waddesdon Manor is unique in that The Rothschild Foundation continues to manage the property on behalf of the National Trust, as well as providing the majority of the funding for its upkeep.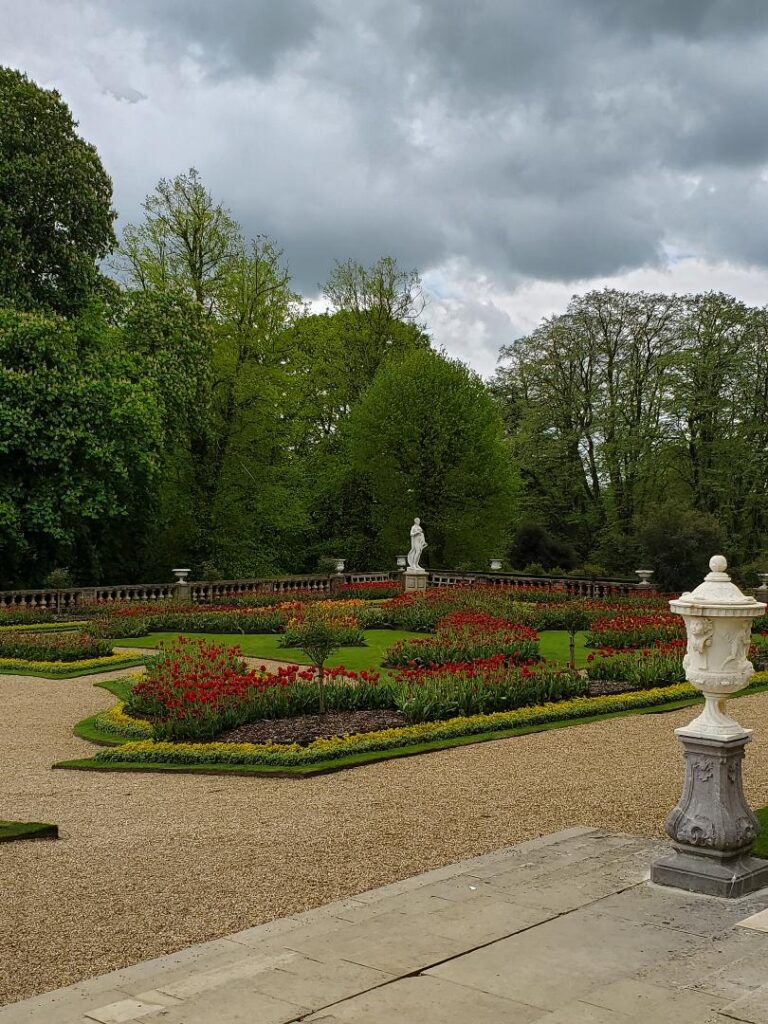 The interiors are likewise impressive, beginning with the dining room, which resembles Versailles in miniature.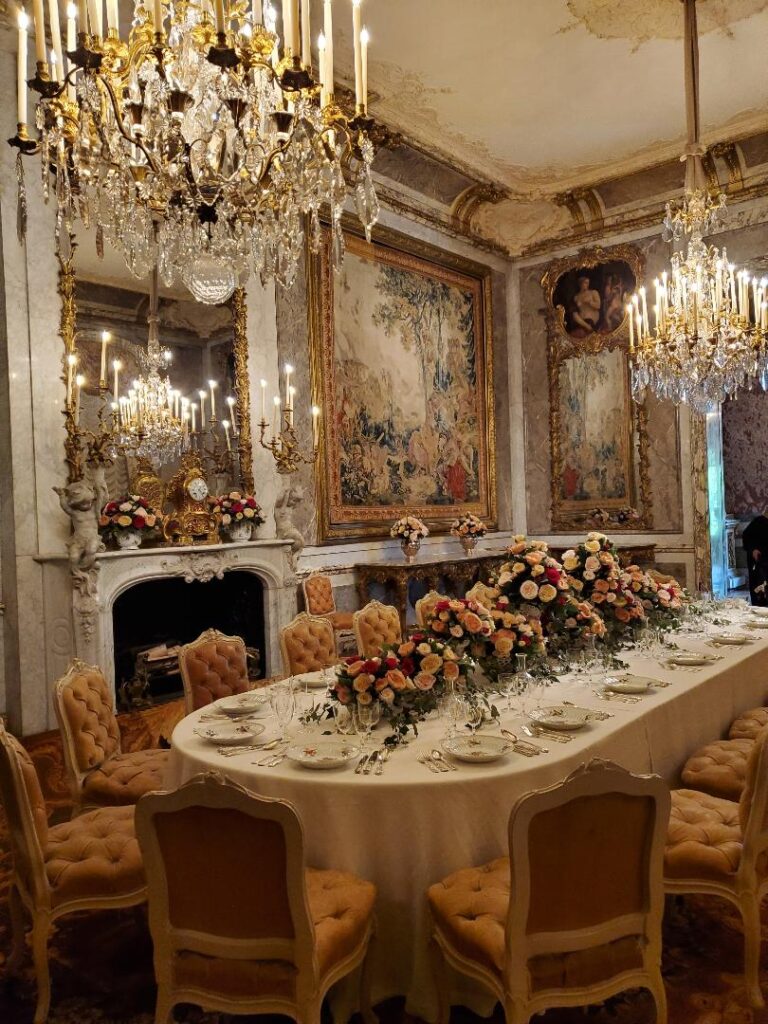 The dinner service below is comprised of over 400 pieces of porcelain as service for twenty-four people. Although it was a gift from King Louis XV to an Austrian prince in 1766, it was used by the family until the 1980s.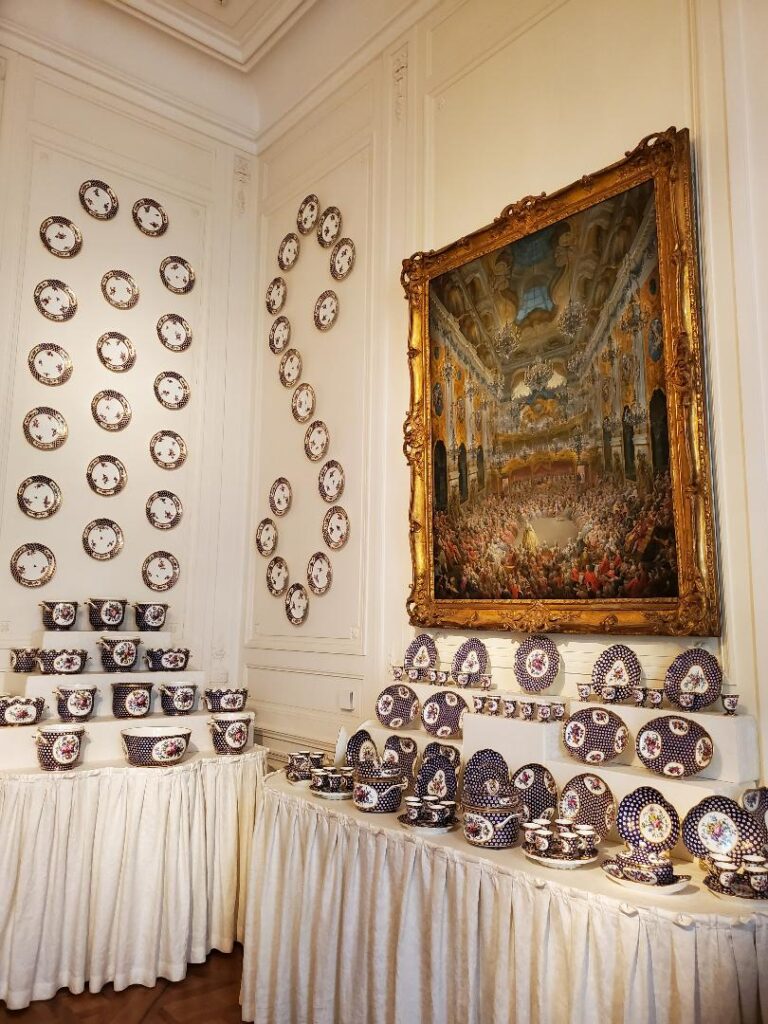 With more than 15,000 works of art and objects, the collection ranges widely in date, materials and techniques, and places of production. Each of the rooms at Waddesdon serve as backdrops for the priceless pieces on display.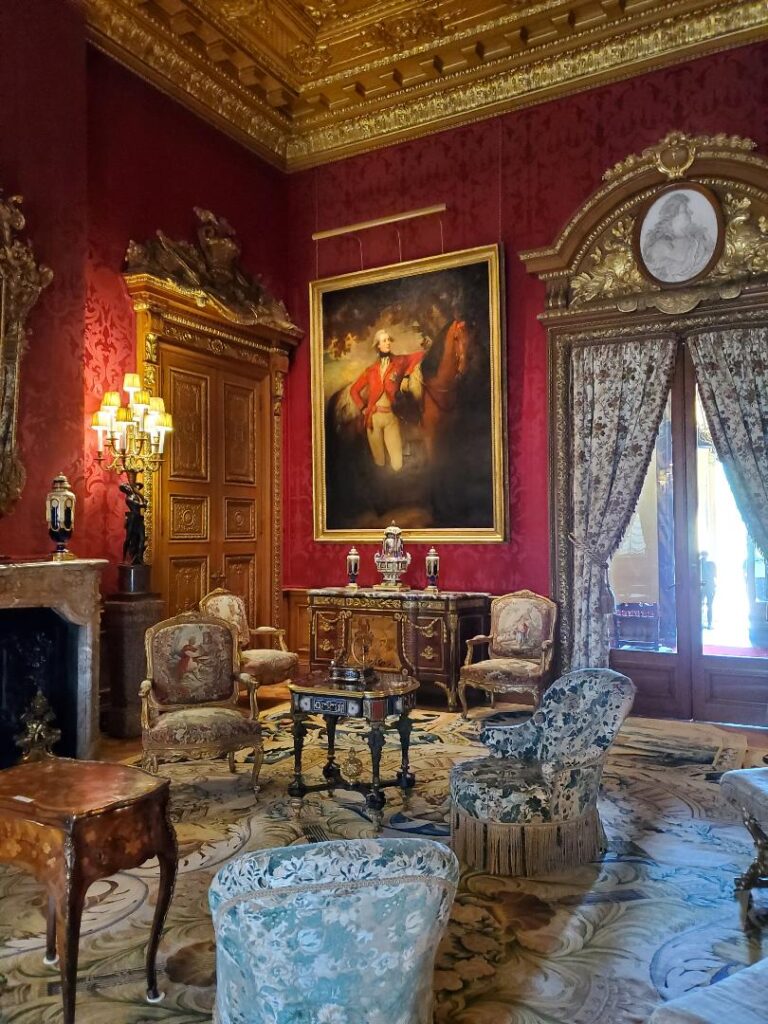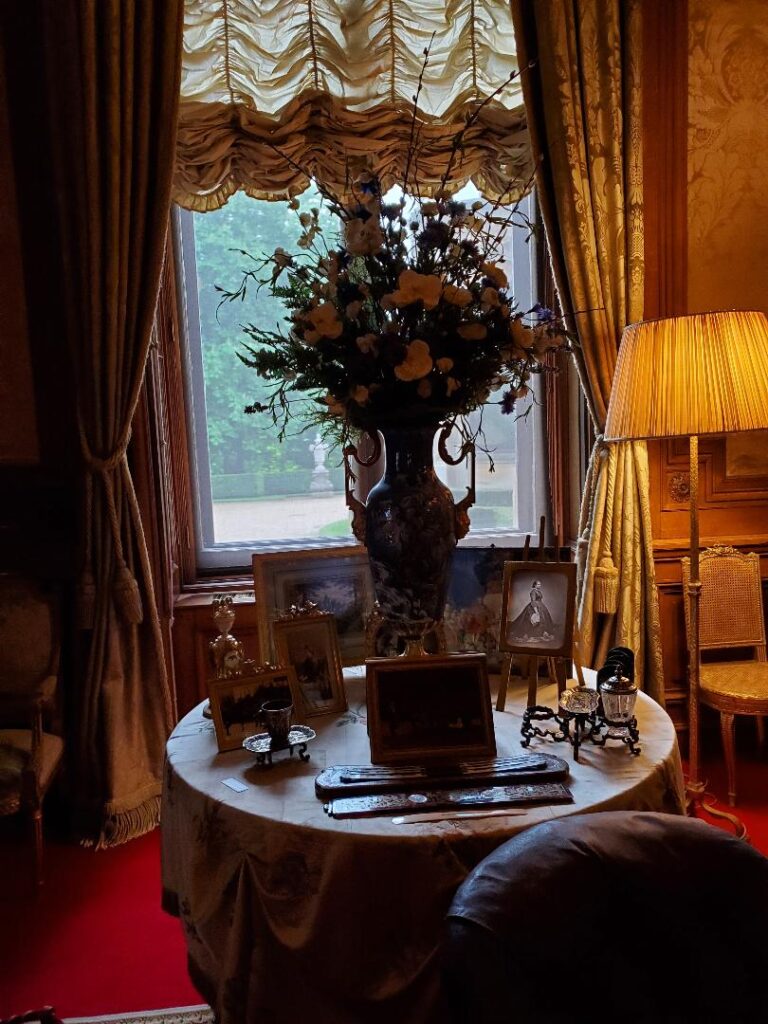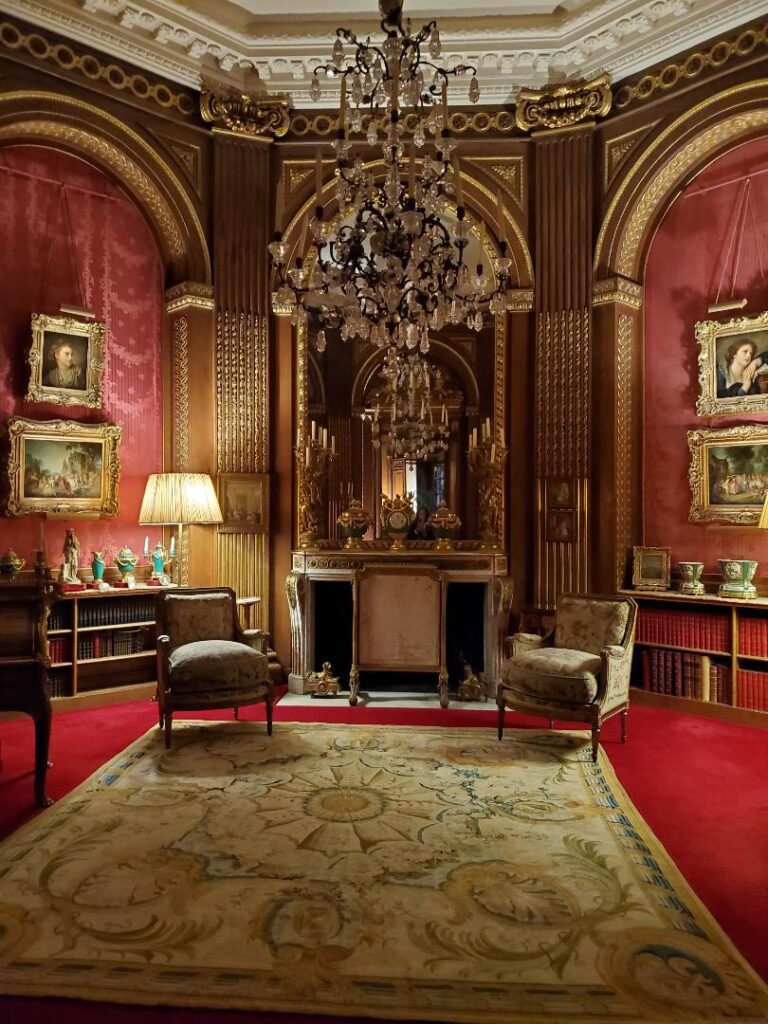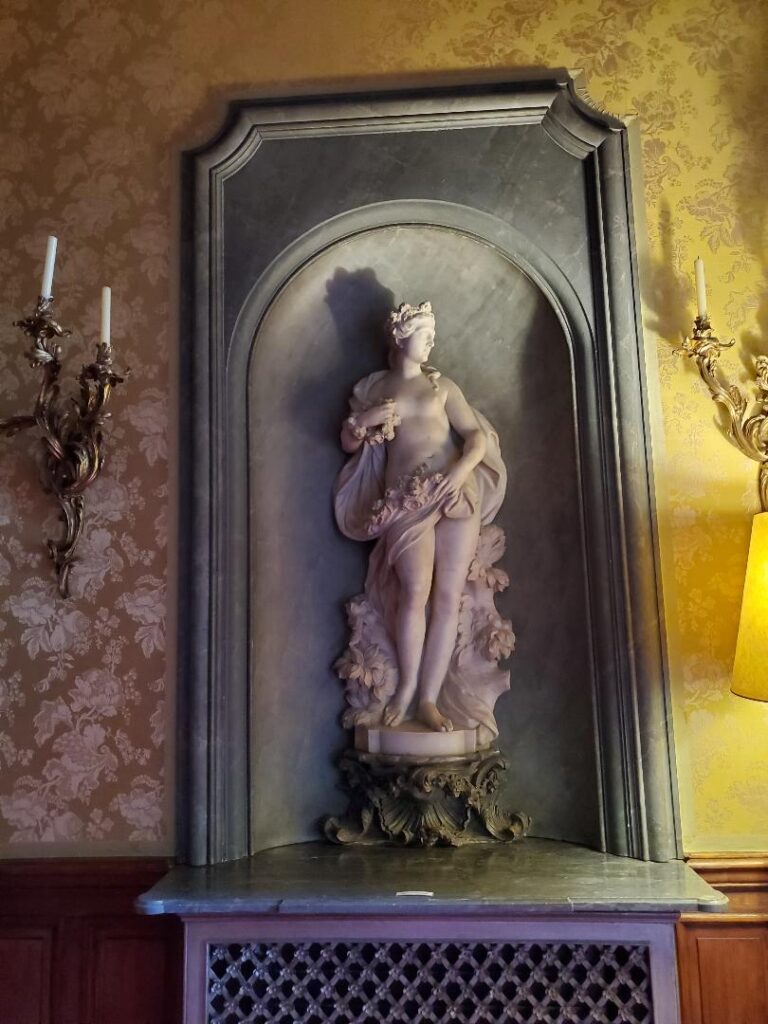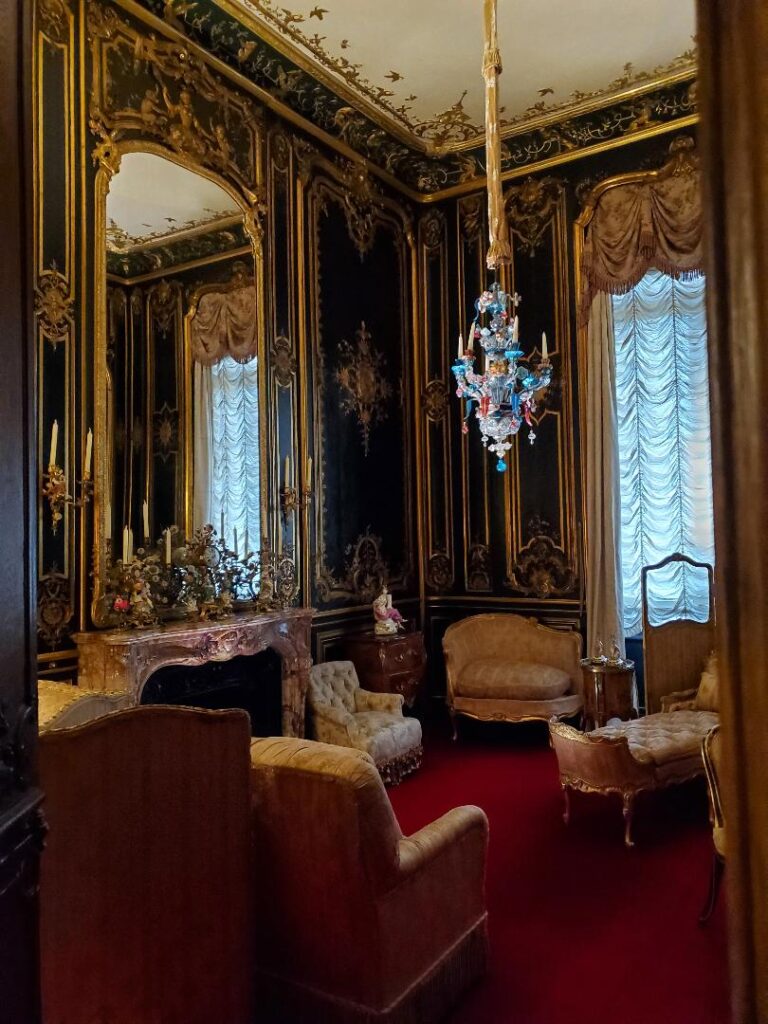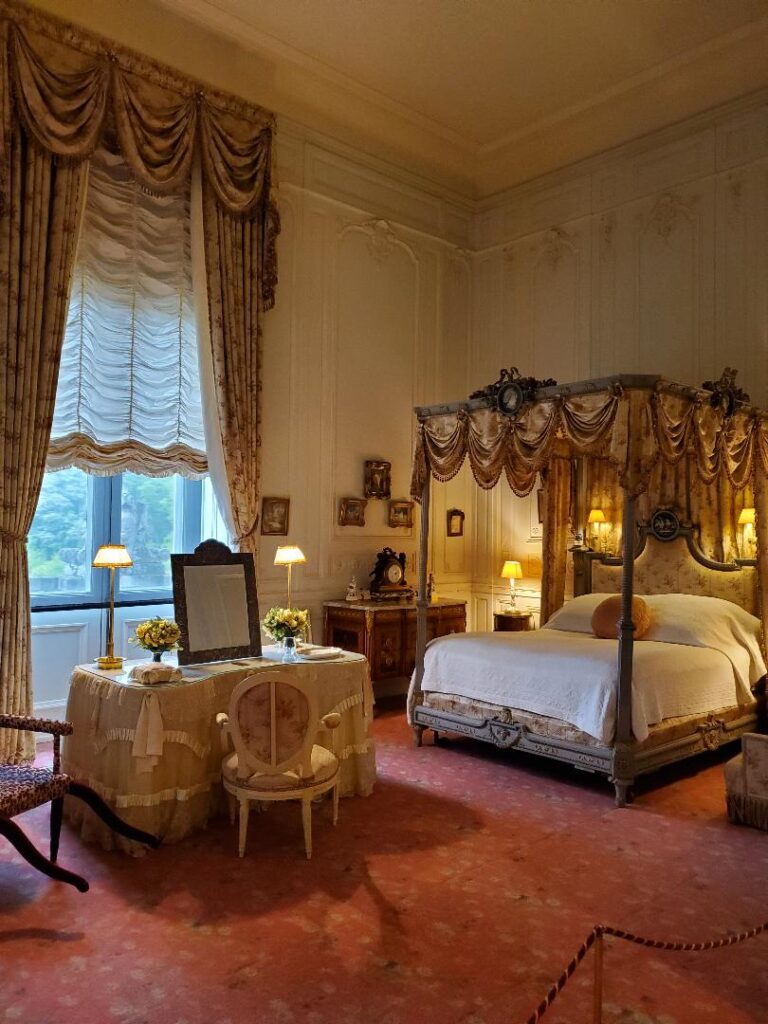 Something that becomes immediately apparent to visitors is that Waddesdon's staff truly care about the guest experience. There's at least one docent in every room . . . and they know their stuff. They are genuinely friendly and engaged. Waddesdon Manor even encourages visitors to touch, with "touch boards" dotted along the route, each focused on a different architectural component of the Manor.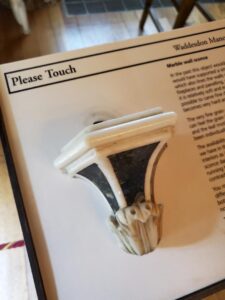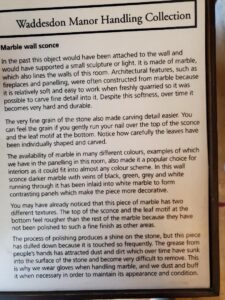 As one would expect, conservation is constantly being undertaken at Waddesdon.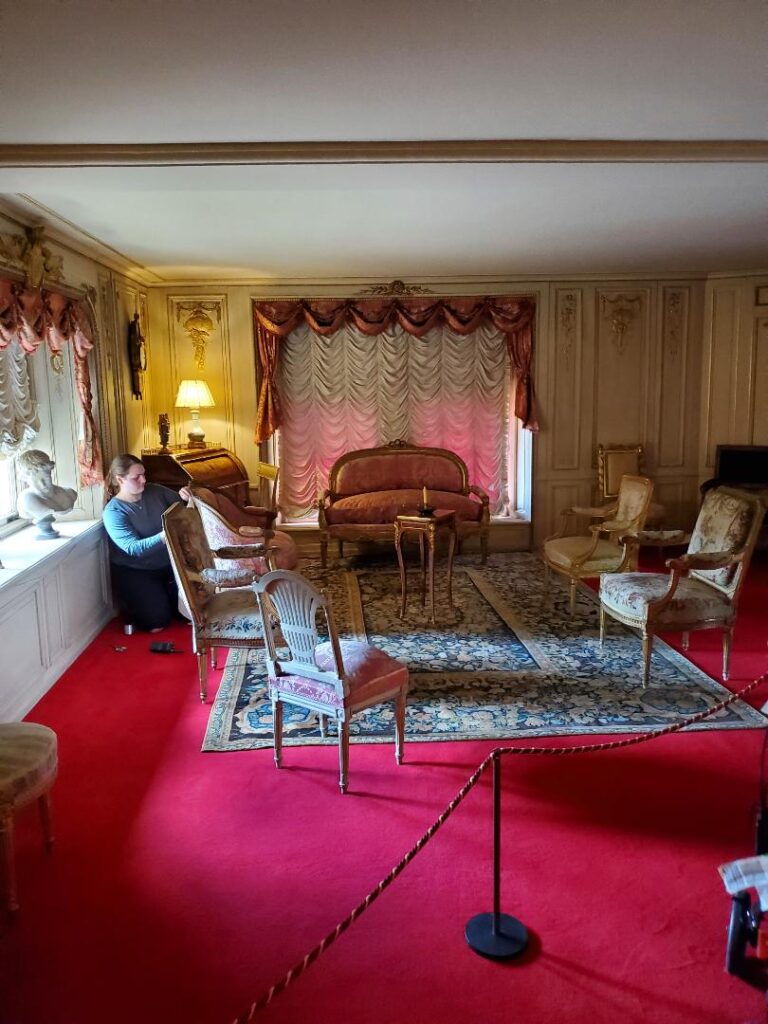 One of the final areas on the tour are the ornate Bachelors Quarters, where single men visitors were housed at weekends. Any gentleman who arrived alone, whether actually married or not, was assigned a room in this wing of the Manor. Very Victorian, indeed.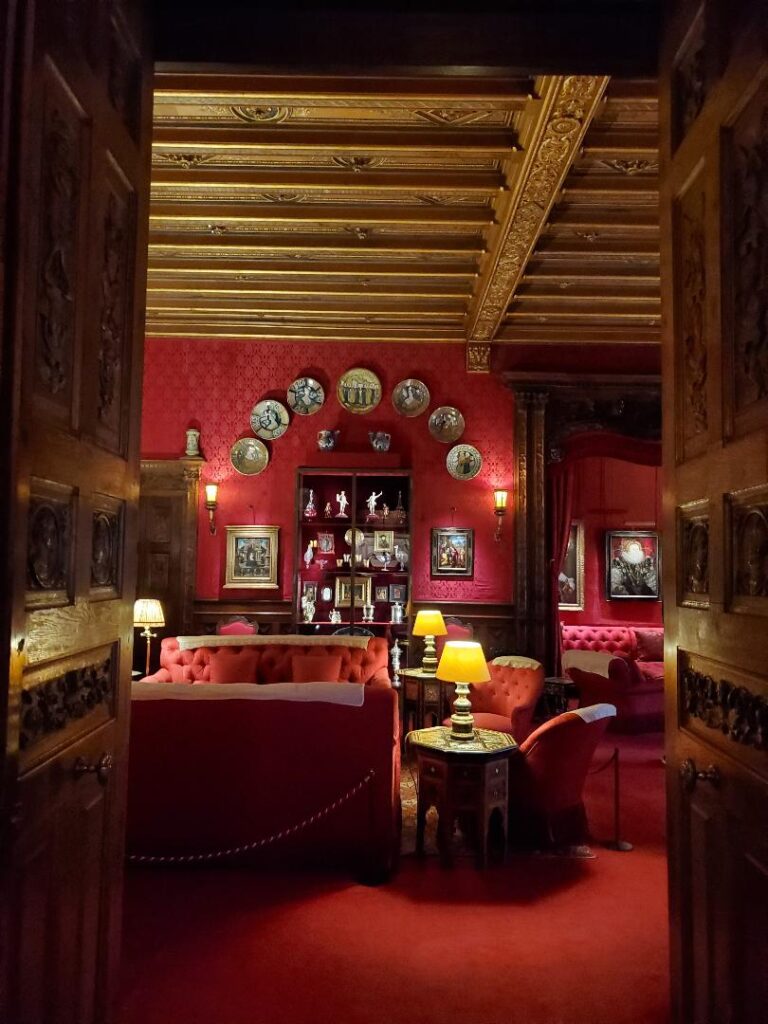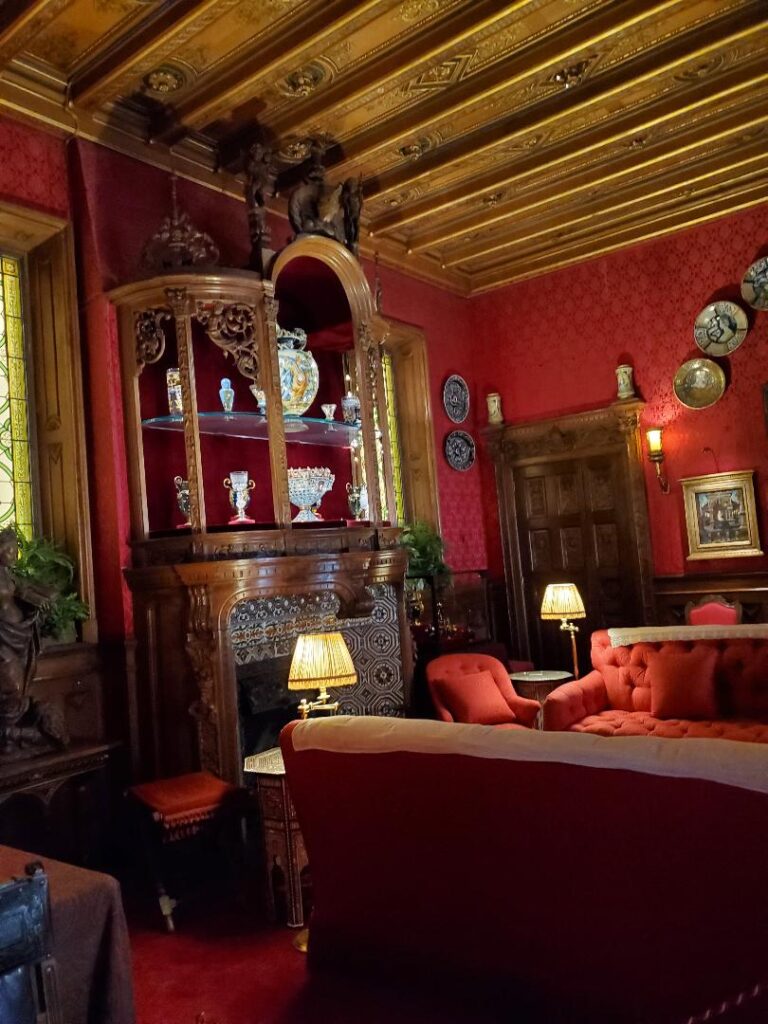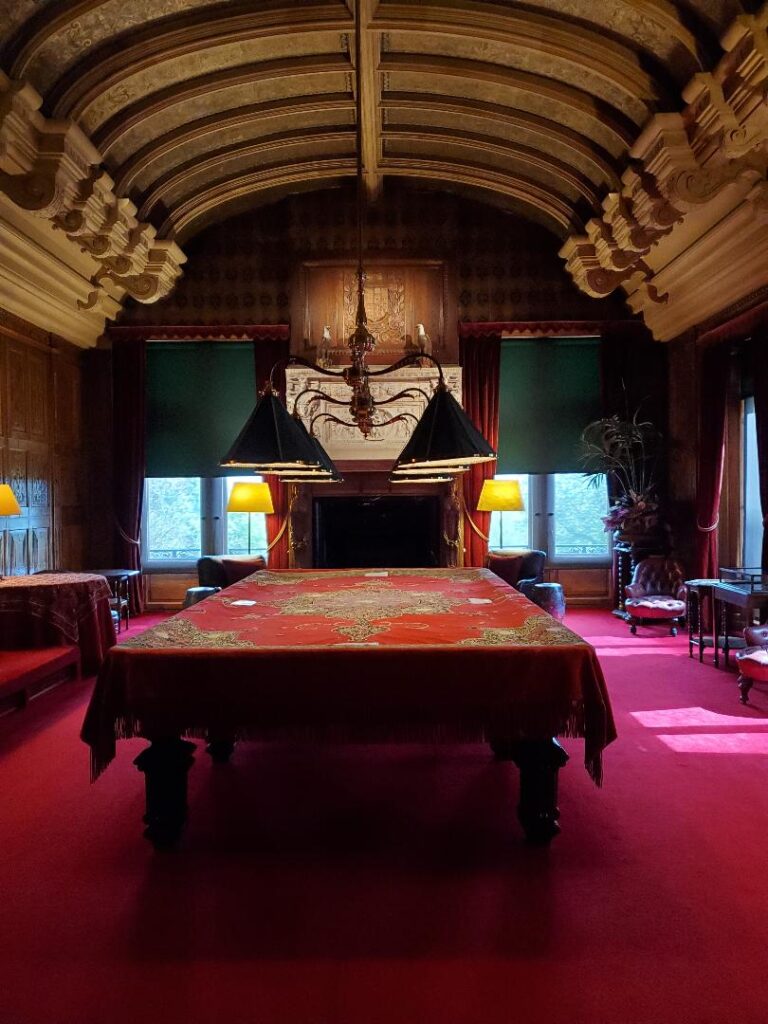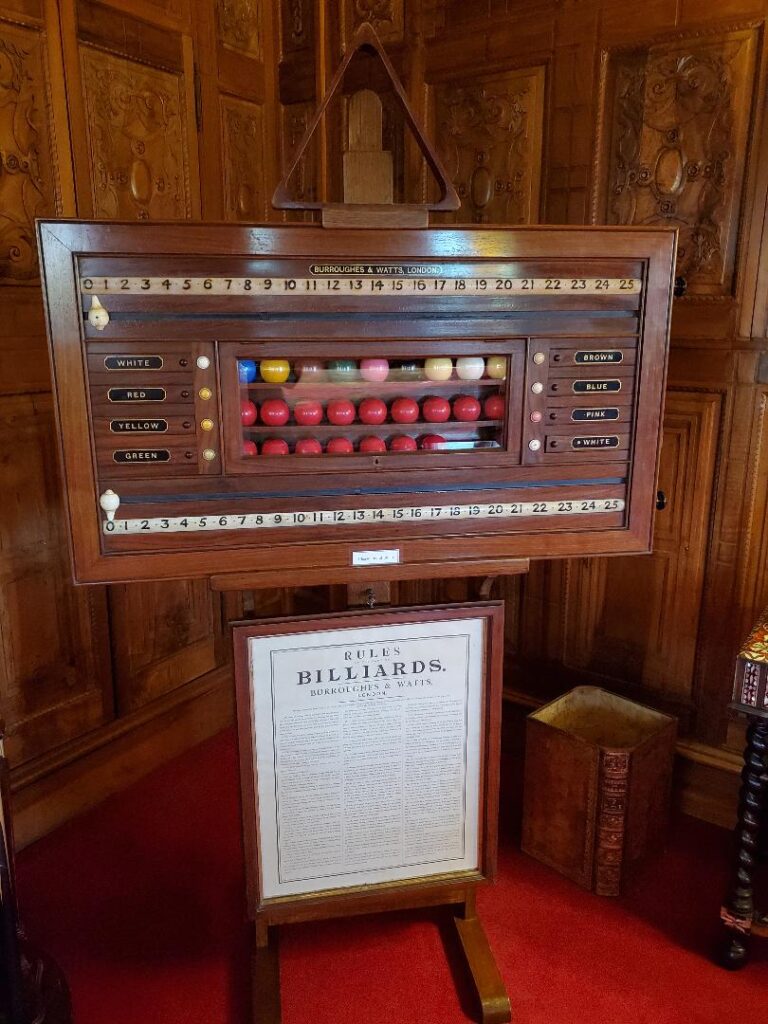 The present Baron Rothschild continues to collect art and porcelain, mostly contemporary. This chandelier was specially commissioned in 2003 by Lord Rothschild for the Blue Dining Room and looks surprisingly at home against the walls of 18th-century carved panelling.
I'm pleased to add Waddesdon Manor to our roster of historic stately homes and I look forward to introducing our group to Waddesdon during Number One London's upcoming Town & Country House tour, May 2024. Complete tour itinerary and further details can be found here.
Please watch the videos below to learn more about Waddesdon Manor's art collection and aviary.