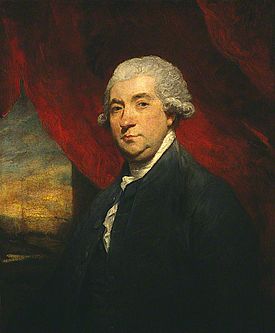 James Boswell is best known as the biographer of Dr. Samuel Johnson, but he was also 9th Laird of Auchinleck, in Scotland, with the family seat being Auchinleck House, in Ayershire, below, since it was built circa 1760. Boswell visited often and he and Dr. Johnson stayed here together in 1773 during their return from the Hebrides. As it turns out, a small group of lucky travelers will be staying here and we'll have the entire estate to ourselves during Number One London's 2018 Scottish Writer's Retreat in September. Can there be a more perfect location for a writer's retreat than the home of the author commonly said to have written the greatest biography in the English language – or the man who spent nine years working on The Dictionary of the English Language?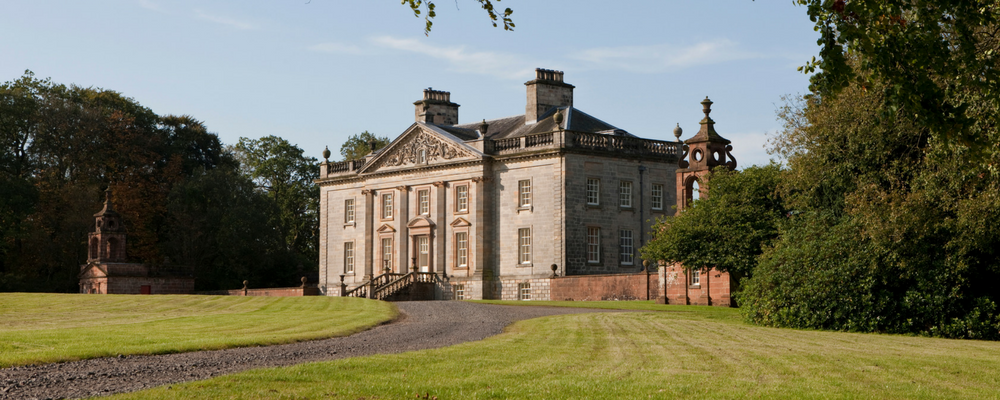 In light of my upcoming stay, I thought it would only be fitting for me to brush up on my Boswell/Johnson knowledge by re-reading Boswell's Journals and Christopher Hibbert's excellent biography, The Personal History of Samuel Johnson.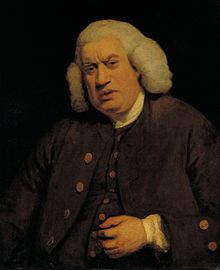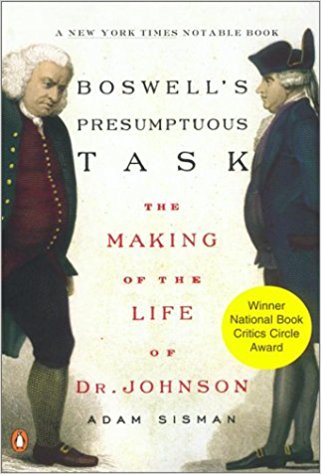 Also on my reading list is Adam Sisman's book, Bowell's Presumptuous Task, which garnered this review by Bibliomane01 on Amazon:
"In this magnificent work Mr Sisman describes the making of that greatest of all biographies, Boswell's Life of Dr Johnson. To his contemporaries the task that Boswell had taken on was presumptuous indeed – to record the life of the greatest literary man of his age, while being dismissed himself as a frivolous and reprobate dilettante incapable of any serious activity. Well, the world knows that Bozzy succeeded in confounding his critics, but the tragic irony of his predicament was that he succeeded too well. While hailing the book as a masterpiece, the current and future literary establishment dismissed Boswell's own role as little more than that of a stenographer. Macaulay's damning essay on Boswell formed the opinion held by too many people for far too long. The true story of Boswell's genius became well known to scholars in the 20th century; with this book, Mr. Sisman brings the story to a wider audience. It is a remarkable portrait of Boswell's love for Johnson and the great struggles he endured to bring his hero to life in the pages of his biography. Battling drink, debauchery, depression and his own self-destructive nature, Boswell managed to pull off the one great sustained piece of effort of his life. In his book Johnson was brought to life once again, an image so convincing that it took over 150 years for people to discern the art behind the apparent ingenuousness of Boswell's technique. Sisman does a good job of showing how the Johnson of the Life was as much a product of Boswell's gift as the historical record (although I think readers would have benefited from a few examples of textual analysis to illustrate this). His final chapter on the gradual unearthing of the Boswell papers provides an exciting ending and his writing is clear and compelling. "Boswell's Presumptuous Task" is nothing short of a triumph."
The "gradual unearthing of the Boswell papers" mentioned above refers to a cache of Boswell's private papers and journals found at Malahide Castle just outside of Dublin in the 1920's. Boswell's great-great-grandson, Lord Talbot de Malahide sold the papers to American collector Ralph Isham and they now form part of the collection at Yale University. Having only just visited Malahide Castle in September, I'm looking forward to reading Sisman's book soon.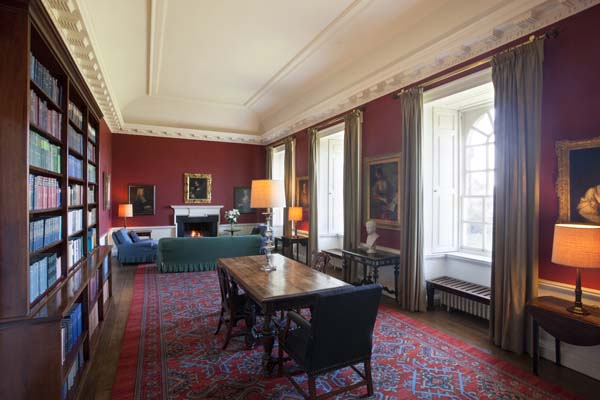 If you'd like to join us on The Scottish Writer's Retreat, you will find complete details here – there are only two places remaining!