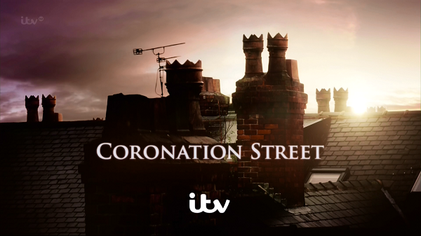 Myself and many others (including Prince Charles, Benedict Cumberbatch, David Bowie and Anthony Hopkins) have been longtime fans of the British soap opera, Coronation Street. On 17 September 2010, Coronation Street (affectionately known as Corrie) became the world's longest-running television soap opera, to date having racked up 58 years on air. Over the years, many actors started out on Coronation Street, cutting their teeth on parts in the soap before they were famous. Below are just a few of the stars who got their start on the Cobbles.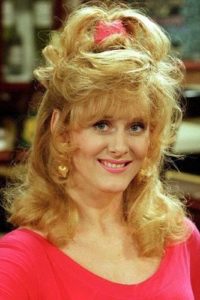 Sarah Lancashire (Raquel Watts, 1991–96)
Sarah played Curly Watts' on-off love interest/wife Raquel Wolstenhulme, a barmaid and aspiring model who left Coronation Street after moving to Kuala Lumpur to work as an aromatherapist. Raquel became beloved of fans during her time on the Street, whle Sarah herself went on to appear in several highly acclaimed dramas before signing a two-year "golden handcuffs" contract with ITV – the first of its kind, making her the highest-paid actress in UK television.
In 2004, Sarah made her directorial debut on the anthology series The Afternoon Play and went on to win a BAFTA for Best Supporting Actress for her role as Caroline in drama series Last Tango in Halifax. In recent years, she's earned further accolades for her leading role as sergeant Catherine Cawood in the crime thriller series Happy Valley.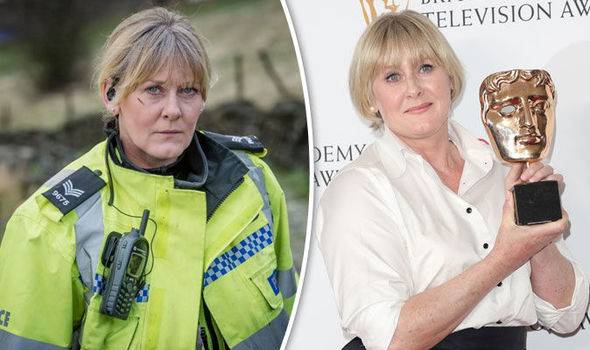 Watch Sarah in Coronation Street here.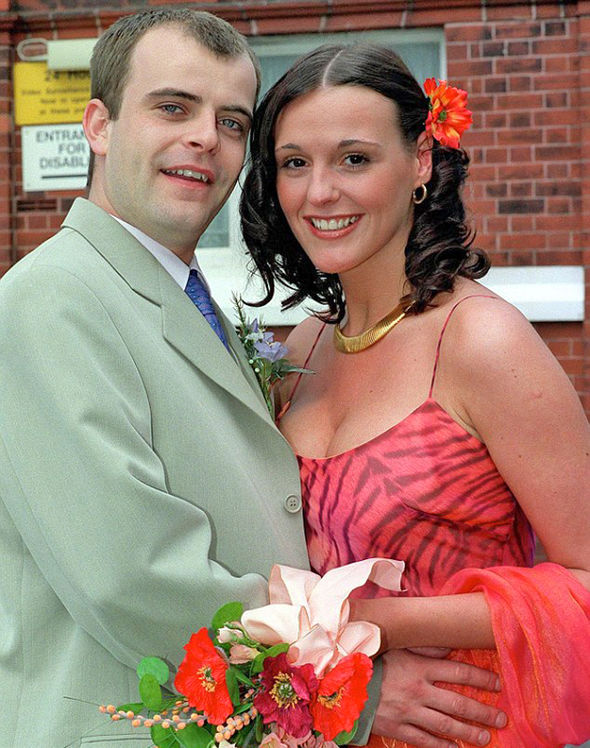 Suranne Jones (Karen McDonald, 2000-04)
Suranne had a highly eventful time playing Weatherfield's Karen McDonald, but Suranne has remained busy since, garnering rolls in hit TV shows and appearing in Doctor Who in 2011 and co-creating and starring in the ITV detective series Scott And Bailey. Later, Suranne was hailed by critics for her role in BBC One's Doctor Foster, and most recently, has starred in the title role of Gentleman Jack.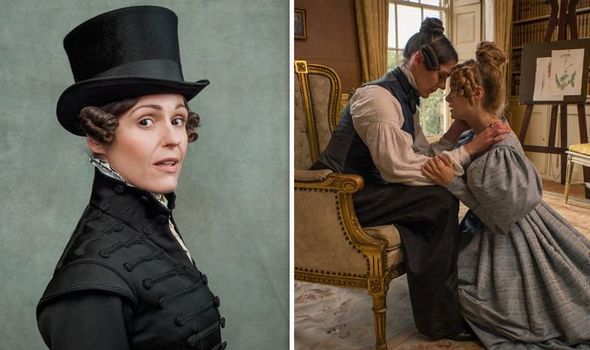 Watch Suranne in Coronation Street here.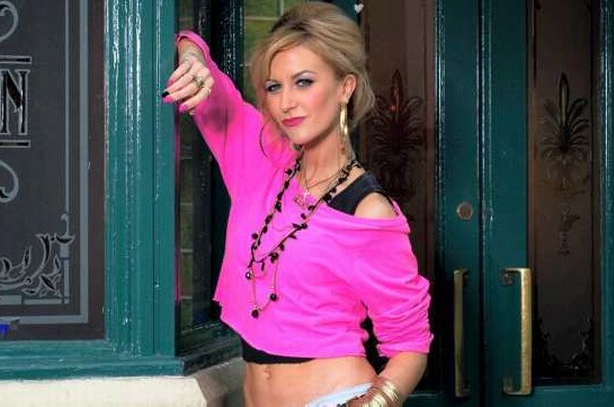 Katherine Kelly (Becky McDonald, 2006-12)
After Karen, Steve McDonald met and married Becky, and boy do fans miss this character, who was by turns bad ass,  vulnerable and comic. Becky left the street to live in Barbados, leaving the door open for a return. After six award winning years on the Cobbles, Katherine went on to star in hit dramas Happy Valley, Mr Selfridge and The Night Manager.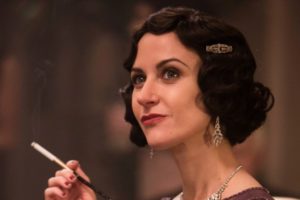 Watch Katherine in (a classic scene from) Coronation Street here.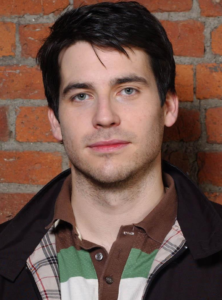 Rob James Collier (Liam Connor, 2006–08)
Playing Liam, one member of the seemingly endless Connor dynasty, Rob was killed off after he'd asked to leave the soap, fearing that he'd be typecast. He went on to play butler Thomas Barrow in Downton Abbey. Oh, the irony.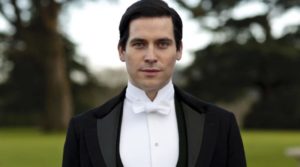 Watch Rob in Coronation Street here.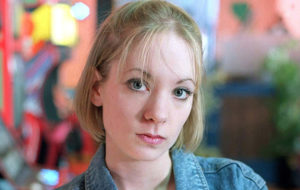 Joanne Froggatt (Zoe Tattersall, 1997 – 1998)
Joanne played troubled teen and eventual cult inductee Zoe in Coronation Street before going on to the role of lady's maid Anna Bates in Downton Abbey.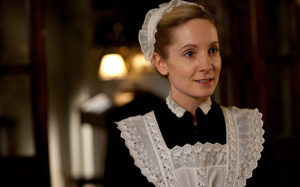 Watch Joanne in Coronation Street here.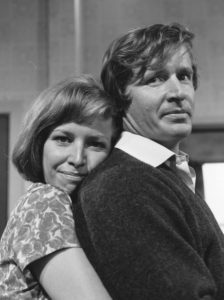 Anne Reid (Valerie Barlow, nee Tatlock, 1961 – 1971)
Anne played Valerie Barlow, first of a long line of wives for Ken Barlow, before going on to many other roles, including in the sitcom Dinnerladies (1998–2000); and her BAFTA-nominated role as Celia Dawson in Last Tango in Halifax (2012–2016), with fellow Corrie alum Sarah Lancashire. She won the London Film Critics Circle Award for British Actress of the Year for the film The Mother (2003).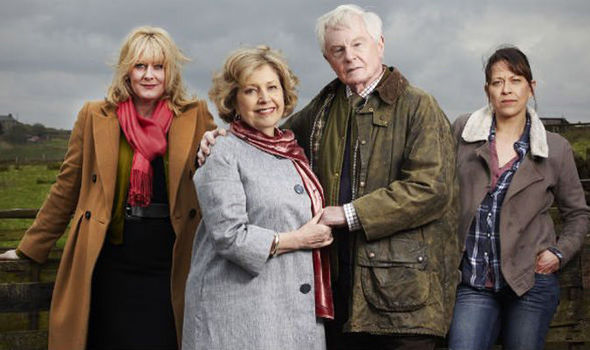 Watch Anne in Coronation Street here.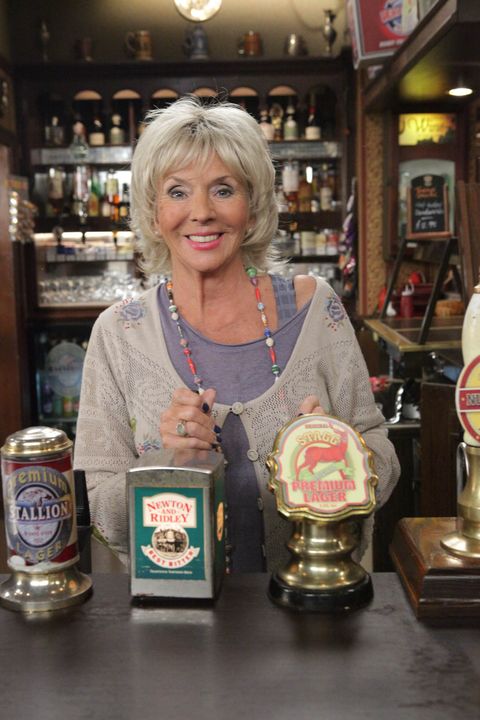 Sue Johnston (Gloria Price 2013 – 2014)
Uniquely, Sue appeared on after she'd become a household name with roles in the Channel 4 soap opera Brookside (1982–1990), Barbara Royle in the BBC comedy The Royle Family (1998–2012), Grace Foley in the BBC drama Waking the Dead (2000–2011), and Miss Denker in Downton Abbey (2014–2015).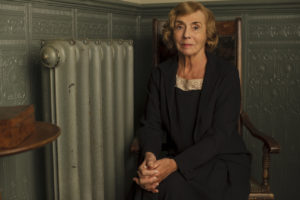 Watch Sue in Coronation Street here.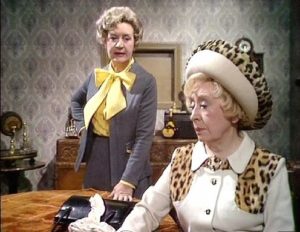 Various other actors had lesser roles in Coronation Street, including Mollie Sugden, who had a recurring role as Nellie Harvey, Ann Walker's sister, 1965-76. Her appearances were both before and during her iconic role as Mrs. Slocombe on Are You Being Served 1972-85.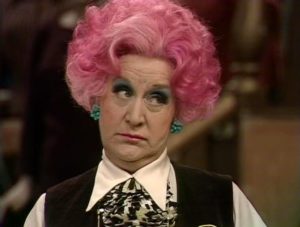 Watch Mollie in Coronation Street here.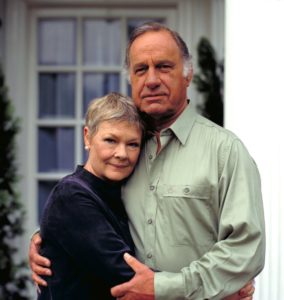 Geoffrey Palmer  made a single appearance on Coronation Street  in May 1968 when he played Victor Finlay, the superintendent registrar at the wedding of Dennis Tanner and Jenny Sutton. Afterwards, of course, he went on to star in The Rise and Fall of Reginald Perrin, 1976 – 79, and then in As Time Goes By  from 1992-2005.
As we have seen, the British, both royal and non, love their dogs, so it should be no wonder that they turned their minds to the benefit of canines at large. The Society for the Prevention of Cruelty to Animals was formed in a coffee shop in 1824 by a group of men that included the anti-slavery activist William Wilberforce. It was the first animal welfare charity to be founded in the world and sought to prevent the abuse of working animals, entertainments (cock-fighting), and slaughterhouse conditions. In its first year, the Society brought sixty three offenders before the Courts. It was granted its royal status by Queen Victoria in 1840 to become the Royal Society for the Prevention of Cruelty to Animals.
One of the RSPCA's members, Mary Tealby, went on to found the world's first successful animal sanctuary, the Battersea Dogs and Cats Home, which celebrates its 150th anniversary this year (find special issue stamps here). The institution both responded to and influenced the British public's attitude towards animal welfare during its early years. Mary Tealby, who had separated from her husband and moved to London in 1860, first resolved to found a "canine asylum" after the death of a starving dog she had attempted to nurse back to health. Struck by the plight of London's strays, she established the Temporary Home for Lost and Starving Dogs in a stable in an Islington mews.
The Times launched a scathing attack on the Home on 18 October 1860 – "From the sublime to the ridiculous – from the reasonable inspirations of humanity to the fantastic exhibitions of ridiculous sentimentalism – there is but a single step… When we hear of a 'Home for Dogs', we venture to doubt if the originators and supporters of such an institution have not taken leave of their sober senses."
However, other Victorians were ready to support the cause, including Charles Dickens. He published a piece in the magazine All the Year Round in 1862 about the home, calling it an "extraordinary monument of the remarkable affection with which the English people regard the race of dogs." His sentimental prose gave the home a much-needed seal of approval: "It is the kind of institution which a very sensitive person who has suffered acutely from witnessing the misery of a starving animal would wish for, without imagining for a moment that it would ever seriously exist. It does seriously exist, though."
Dickens was not alone in supporting the cause and the Society and Home flourished and expanded despite society's jeers. The following reports were listed in a publication called The Animals Friend in 1897:
The Committee of the Battersea Dogs' Home have purchased the freehold of a large and picturesque piece of ground at Hackbridge, in Surrey, to be used as a sanatorium for the better dogs passing through their hands. When funds permit it is intended to erect kennels, and establish the dogs under thoroughly comfortable and healthy conditions. It will be a real home for them, where they will have the best of treatment and plenty of daily exercise. This is a step in the right direction, and we trust it will meet with the support it deserves. Our readers will be glad to learn that the deed of conveyance contains a clause binding the managers of the Home never; at any time, to sell dogs for vivisection or any experimental purpose whatever.

On January 22nd, 1896, Mrs. Williams opened the London Home for Lost and Starving Cats at 80, Park Road, Hampstead, and in the first year received, sheltered, and humanely disposed of 2,450 wretched, homeless cats ; some were sent to good homes, but 80 per cent, went to their last and long sleep in the Battersea lethel chamber. The number has reached now the large figure of 3,923, making an average of from 90 to 106 homeless cats received weekly. Mrs. Williams has pursued her work in the face of all sorts of sneers and laughs, but is deeply grateful for the progress of her rescue work in such a short time. The Home is under the patronage of their Graces the Duke of Portland and the Duchesses of Bedford, Wellington, Sutherland, and others, but the funds are very low, as the expenses average £8 weekly, and help is earnestly solicited. Inspection of the Home is invited. The report is sent free.
For the 100th anniversary of the RSPCA, Thomas Hardy wrote an ode entitled Compassion: "Cries still are heard in secret nooks/ Till hushed with gag or slit or thud… But here, in battlings, patient, slow/ Much has been won – more, maybe than we know." In 1885, Queen Victoria became Patron of the Home, and it has remained under Royal Patronage ever since. Currently, Queen Elizabeth is the Patron and Prince Michael of Kent serves as President.
By the end of the 19th century, animal charities were no longer the subject of ridicule and additional institutions had joined their ranks. The Kennel Club was founded in 1873, and Frances Power Cobbe set up the Society for the Protection of Animals Liable to Vivisection in 1875. The National Canine Defence League was founded in 1891, while 1903 saw a Swedish countess, Emily Augusta Louise Lind-af-Hageby, establish the Animal Defence and Anti-Vivisection Society in London.
Queen Victoria owned many breeds of dogs over her long lifetime, including Pugs and Dachsunds and Cavalier King Charles Spaniels.
The Royal Collection © 2010,
Her Majesty Queen Elizabeth II
Looty, the first Pekingese dog in Britain, brought by Captain Dunne, 99th Regiment, from Yuanming Yuan, the Summer Palace near Beijing, as a gift for Queen Victoria in April 1861. Dunne had found Looty in the burned out remains of the Summer Palace at Pekin, curled up amongst soft shawls and rugs in one of the wardrobes.
During a trip to Italy in 1888, the Queen purchased a sable red Pomeranian she named Marco and brought him back to England. Marco weighed only 12 pounds and many dog historians point to him as being the instigator of the desire to breed smaller Pomeranians. Marco went on to compete under the Queen's name in many dog shows and he won many honors. Victoria also bought three other Poms on the same trip to Florence in 1888 and the most famous next to Marco was a cute little female named Gina who also became a champion at London dog shows.
Queen Victoria and a favorite Pom, Turi

Dogs and dog shows nowadays seem such a large part of British life but it wasn't until 1803 that the first Great International Dog Show was held at the Agricultural Hall, Islington, two classes being provided for Bulldogs, while the first Crystal Palace Show was held in 1870.
Crufts Dog Show, now a British institution, dates back to 1891. Its founder, Charles Cruft, managed a dog biscuit manufactury and eventually held a sales position for the firm that allowed him to travel and gain valuable exposure to many different dogs and dog enthusiasts. In 1878 he was asked to promote and organize the canine portion of the Paris Exhibition, and became involved with dog breeds shortly thereafter. His debut dog show took place in Islington, North London in 1886.
Queen Victoria had Poms bred at the kennels at Windsor, which prompted English dog fanciers to begin breeding smaller and smaller Poms, and when the adult dogs began to hit below eight pounds they were called Toy Pomeranians. In 1891, Queen Victoria showed six Poms at the Cruft's Dog Show. In 1888 the first American Pom was entered into the American Kennel Club's stud book, and in 1892 the first Pom to be shown in America was entered in a dog show in New York.
Of course, Queen Victoria was not the only Royal to have been fond of dogs. Elizabeth of York, mother of King Henry VIII, was known to have bred and kept greyhounds. There was King Charles and his spaniels, which were also kept by King Edward VII and George V, while Queen Charlotte, consort of George III, kept pugs.  In 2009, British news outlets reported that Prince William gifted his girlfriend, Kate Middleton, with a chocolate Labrador. And then there is the Pembroke Welsh Corgi . . . . . . . .
Part Three Coming Soon!
Queen Victoria was a devoted dog lover and owner throughout her life and raised more than 15 different breeds of canines.
Perhaps the most famous of these dogs remains Dash, who was her faithful companion during her childhood. The artist Sir Edwin Landseer first won Victoria's favour when he painted Dash, a King Charles spaniel. Dash had been presented to Princess Victoria in 1833 by the vile Sir John Conroy, personal secretary to her mother, the Duchess of Kent. No doubt Conroy hoped that Dash would mitigate the ill feelings Princess Victoria harbored towards him due to his machinations. Princess Victoria and Dash were soon inseparable and he lived by her side, with the Princess dressing him in scarlet jacket and blue trousers, and at Christmas she gave him three India-rubber balls and two bits of gingerbread decorated with holly and candles. There is a scene in the movie, Young Victoria, which illustrates how the newly crowned Queen returned home from her coronation in order to bathe Dash. Dash also appears in a garden scene in the film.
When Dash died in 1840, three years after she became Queen, Victoria buried him herself at Adelaide Cottage, and had inscribed on his tombstone: `Profit by the example of Dash, whose attachment was without selfishness, his playfulness without malice, and his fidelity without deceit.'
A bronze statue of Islay stands in Sydney, Australia
Then there was a Skye terrier called Islay, the little dog Victoria came to love most of all. She taught him to beg for treats. Combined with a pair of wet, soulful eyes, Islay's gentle begging earned him treats galore from the household and visitors alike. Once again, Landseer was inspired to capture one of the Queen's dogs, sometimes in the act of gathering tasty morsels.
Islay was the inspiration for Landseer's painting entitled `Dignity and Impudence', one of his most successful works.
Islay also features prominently in a painting Landseer created in order to amuse the Queen at Balmoral. It shows the terrier doing his begging act before a macaw, who sits high on his perch holding a large biscuit, which he is feeding two lovebirds. Next to Islay at the bottom of the painting is Tilco, a Sussex spaniel, who nurses a wound on his nose inflicted upon him by the macaw after he'd tried to take the biscuit away. When Landseer unveiled the work before the Queen at Balmoral, Lord Melbourne was said to have commented, "Good God! How like!"
"Queen Victoria at Osborne" painted by Sir Edwin Landseer
Queen Victoria and Sharp
In later years, Queen Victoria's favorite dog and constant companion was Sharp, a smooth-coated Border Collie, born in 1854.  A statuette of Sharp in silver gilt dominated her dining table.
Sharp lived for 15 years. A statue of him stands over his grave in Windsor Home Park, Berkshire, England. After Sharp, Queen Victoria was given another Collie named Noble.
From Queen Victoria's Journal of a Life in the Highlands – Sunday, September 14, 1873:
My favorite collie Noble is always downstairs when we take our meals, and was so good, Brown making him lie on a chair or couch, and he never attempted to come down without permission, and even held a piece of cake in his mouth without eating it, till told he might. He is the most "biddable" dog I ever saw, and so affectionate and kind; if he thinks you are not pleased with him, he puts out his paws, and begs in such an affectionate way.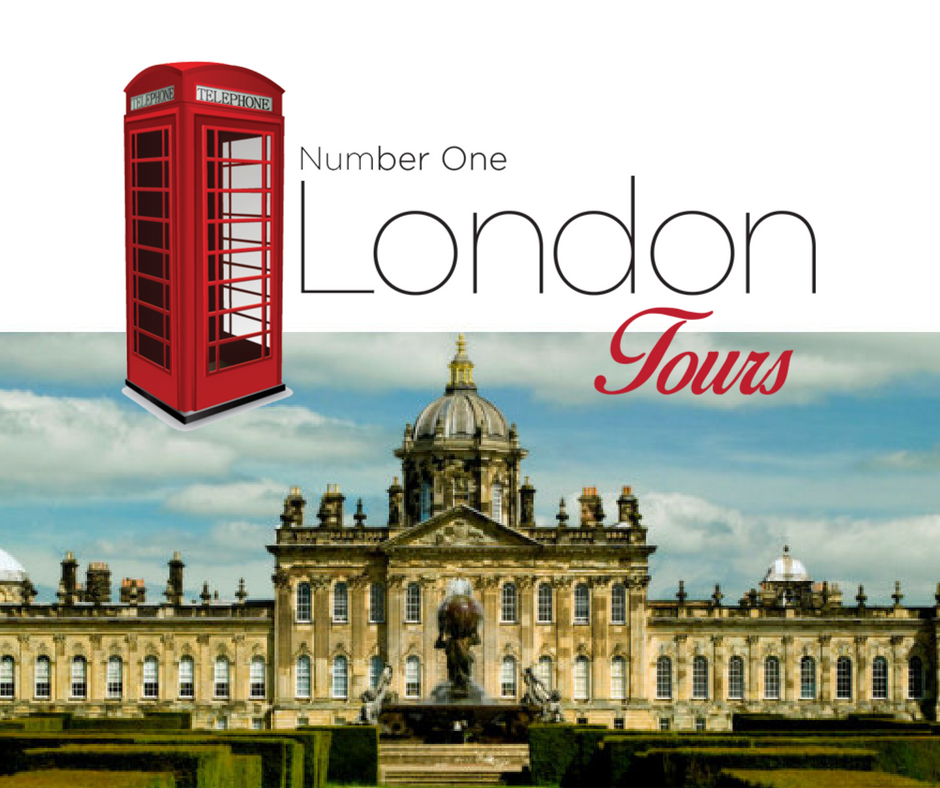 For 2021, Number One London is offering an up-close look at six of Britain's finest stately homes, each one showcasing impressive state rooms, private family rooms and perfectly preserved "downstairs" domestic spaces, all presented within a leisurely itinerary. Once we check-in to our hotel in the historic spa town of Buxton, the rest of the tour will be taken as day trips, via luxury coach.
The itinerary includes visits to magnificent properties, some of which have been named as one of England's 10 Treasure Houses – Castle Howard (above), Harewood House and Chatsworth House – while  Shugborough Hall, Tatton Park and Lyme Park have been chosen for their unique history and architectural significance.
Click link in photo for complete Tour itinerary and links to each property!