Our next stop was Knebworth House, a Gothic fantasy straight out of a Hammer Studios horror movie. In fact, there was a movie being filmed there during our visit, the grounds covered in booms and trailers, lights and cables. Unfortunately, a confidentiality agreement had been signed and so we weren't allowed to know which film. Quite a few movies have been shot here over the years, including The Canterville Ghost, Jane Eyre, Harry Potter and the Goblet of Fire and The King's Speech.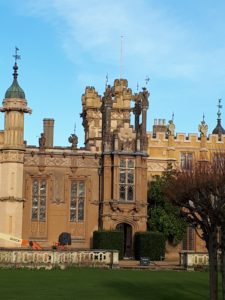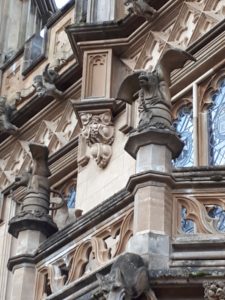 Knebworth House is one of England's most colourful stately homes. It is remarkable for having been in the same family – the Lyttons – for more than 500 years and for its romantic exterior complete with turrets, domes and gargoyles, which conceals a red brick house dating from Tudor times. Its roots lie with Sir Robert Lytton, a friend of Henry Tudor, Earl of Richmond.
Lytton fought with Tudor at Bosworth in 1485, when the Tudor dynasty was formed and Henry seized the throne as Henry VII. As his patron efforts were successful, so Lytton prospered. In 1490 he bought the medieval fortified house at Knebworth and over the rest of his life he transformed the castle into a large and comfortable residence, suitable for a man in high standing at court.
The Tudor version of Knebworth was made of brick – then an expensive and fashionable material – and featured large mullioned windows. The mansion stayed essentially unchanged for the next 3 centuries, but by the time Elizabeth Bulwer-Lytton took control in 1810 the old house was in dire condition.
Lady Elizabeth started the transformation of Knebworth into a Gothick fantasy castle. But her son, Edward Bulwer Lytton, distracted her attention from the house. He married against her wishes, so Elizabeth cancelled his allowance. In order to make ends meet and maintain his lifestyle as a society dandy, the young Edward turned his hand to writing novels and plays.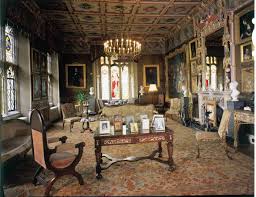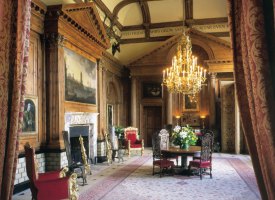 Other notable family members included Constance Lytton, the Suffragette and her father, Robert Lytton, the Viceroy of India who proclaimed Queen Victoria Empress of India at the Great Delhi Durbar of 1877. There is a Jacobean minstrels gallery hovering above the hall, where Charles Dickens liked to hold amateur theatricals when he visited. Of the other ebullient, eccentric rooms, perhaps the most interesting is the study, left as it was when Edward Bulwer-Lytton used it as his writing den. One of the more peculiar objects in the room is a large crystal ball, into which the writer would stare for hours at a time, waiting for inspiration to strike. The House has also been visited by Queen Elizabeth I, Charles Dickens, Winston Churchill and many more.
Click here to watch a video of our walk to Knebworth House and to meet our guide, Edward Lytton Cobbold.