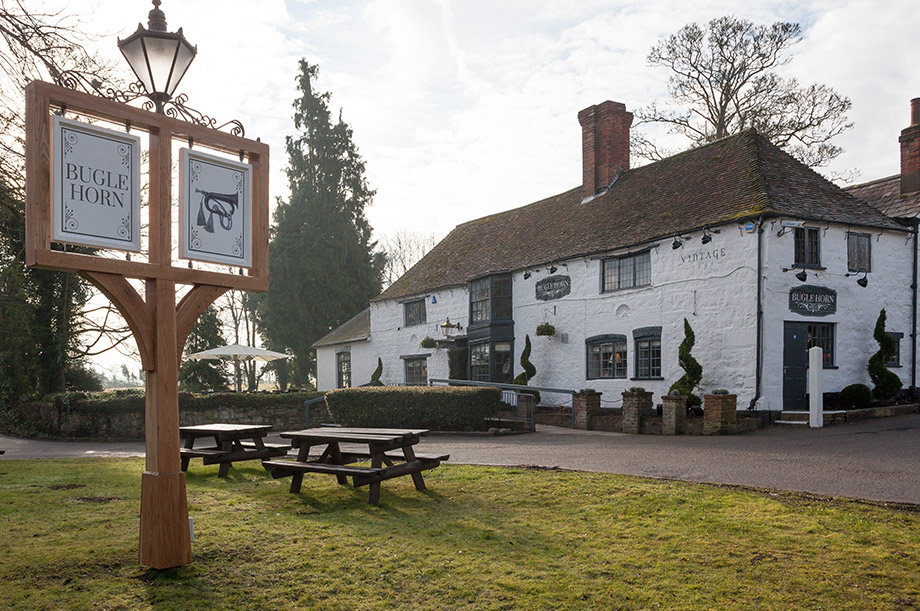 There's nothing more quintessentially British than an historic pub. Pubs, or public houses, were far more than simply places to have a drink. They were the hub of a town or village, a place where residents gathered in order to share local and national news, to discuss issues particular to their community or where they could simply have a good chin wag or gossip. In his 17th-century diary, Samuel Pepys described the pub as "the heart of England."
By the 19th century, the Industrial Revolution had brought with it larger, purpose built towns and increased demand for beer, gin and public houses. Newly built pubs drew decor inspiration from the increasingly popular gin houses and palaces, installing ornate mirrors, etched glass, polished brass fittings and lavish gilt ornamentation.
Examples of these ornate pubs can still be found throughout Britain, with several still serving in London. The Coal Hole, in the Strand and hard by the Savoy Hotel, is one such pub.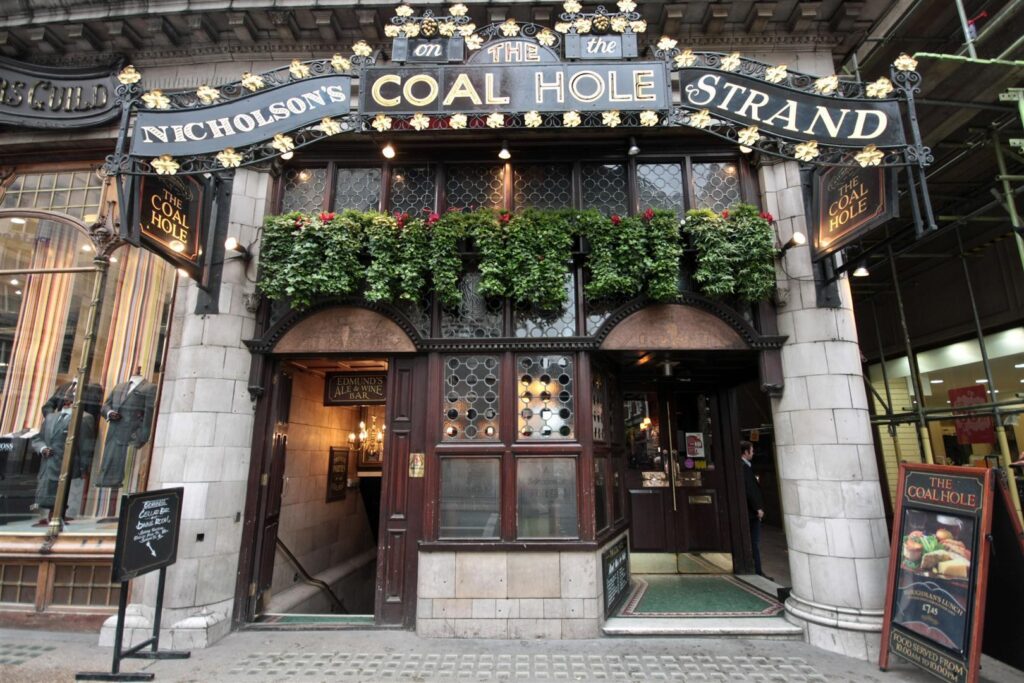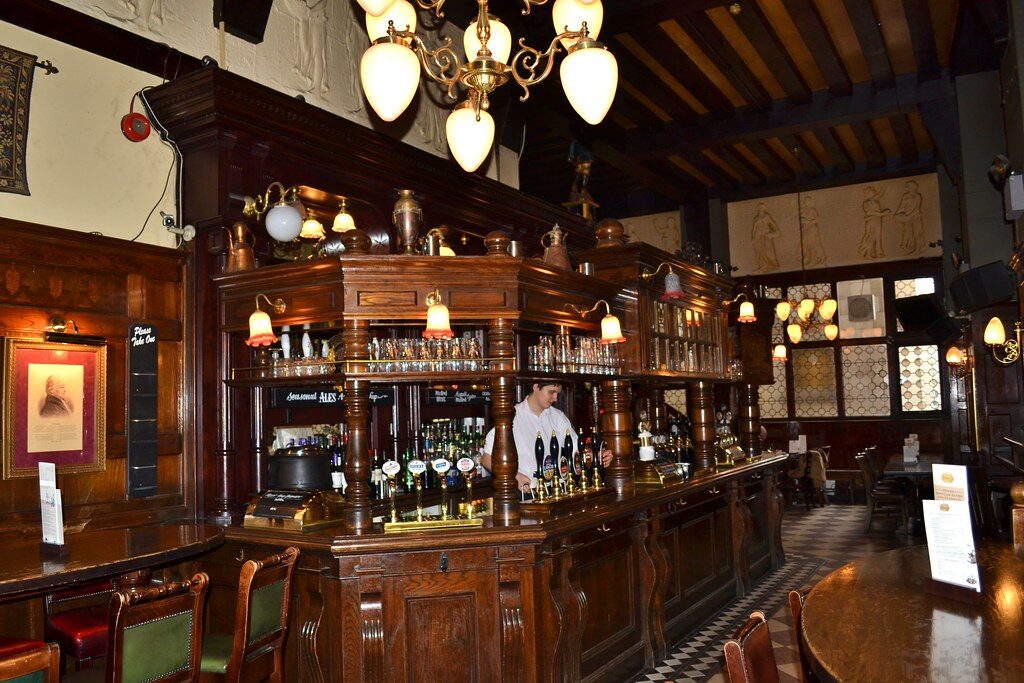 The Golden Lion in King Street could be the Coal Hole's twin, in miniature.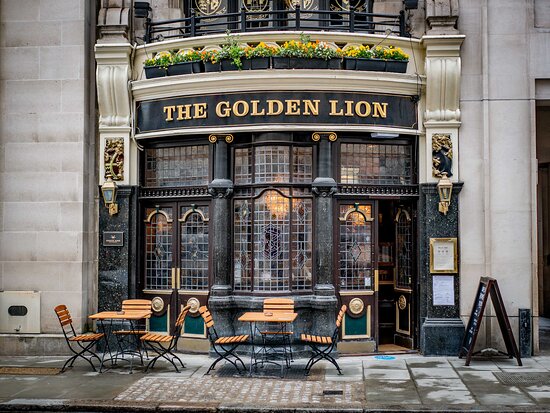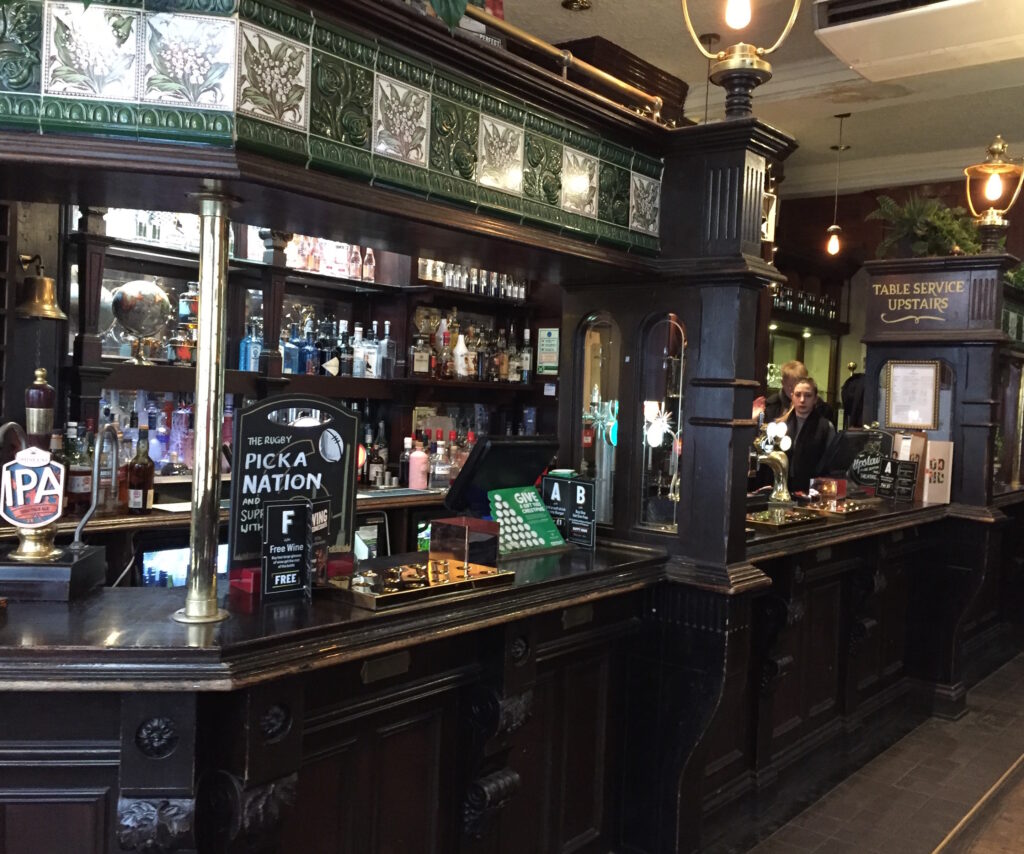 'Bells and whistles' pubs have their place, certainly, but they aren't what either Pepys or myself picture when we think quintessential British pub. The Bugle Horn, nestled along the Oxford Road in a quiet hamlet in the Vale of Aylesbury, is exactly that. It couldn't be more perfect.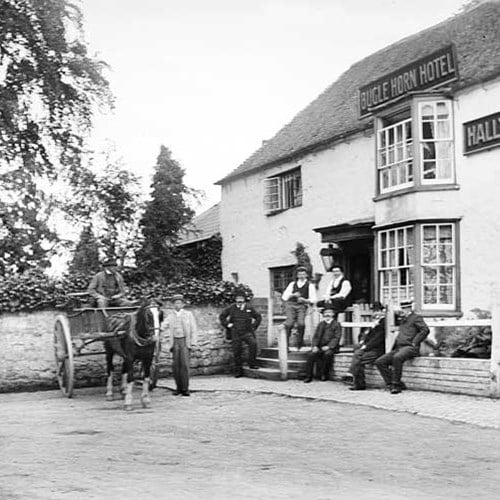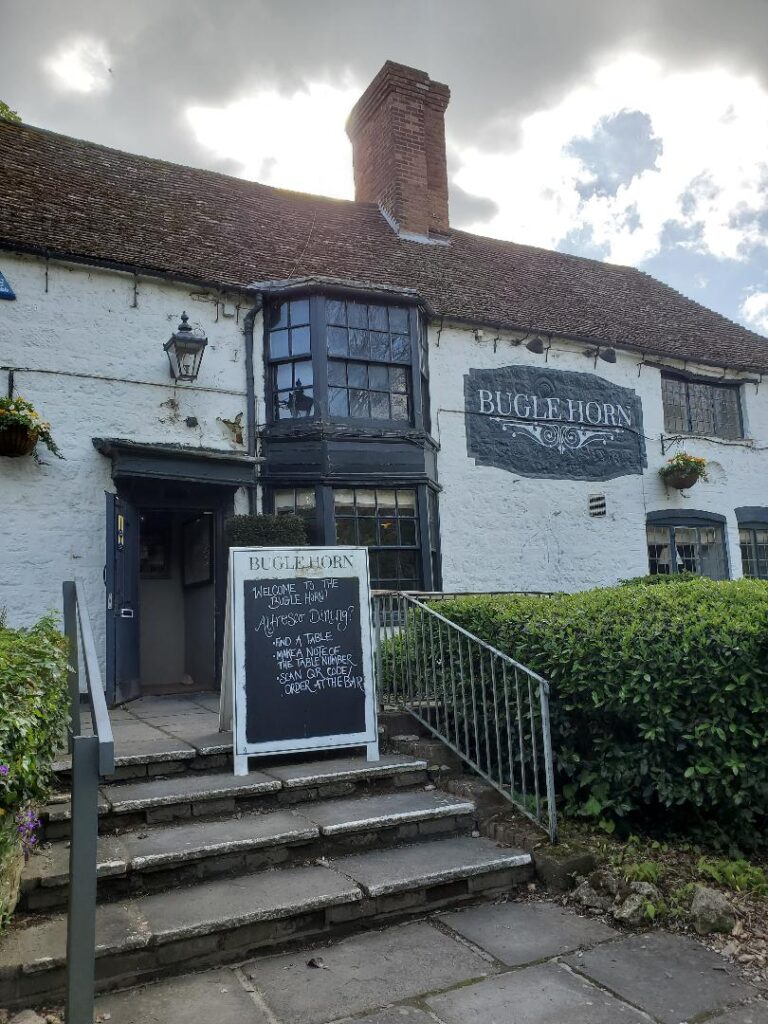 A few months ago, Victoria Hinshaw and I were staying nearby when we chanced upon the Bugle Horn. After our initial visit, we became regulars.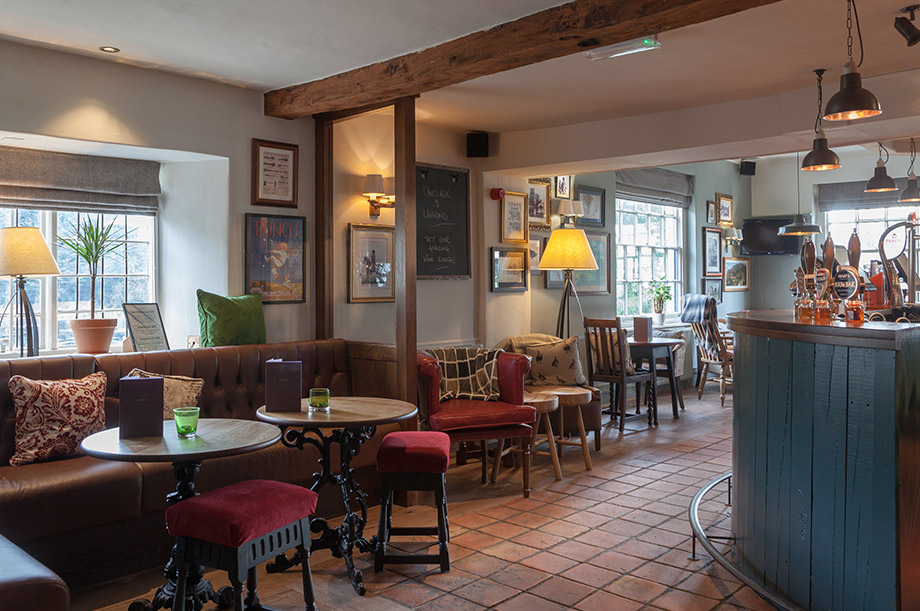 The interior of the Bugle Horn is a contemporary take on the buildings' history,  successfully blending old and new elements in an inviting space that welcomes diners as soon as they walk through the door.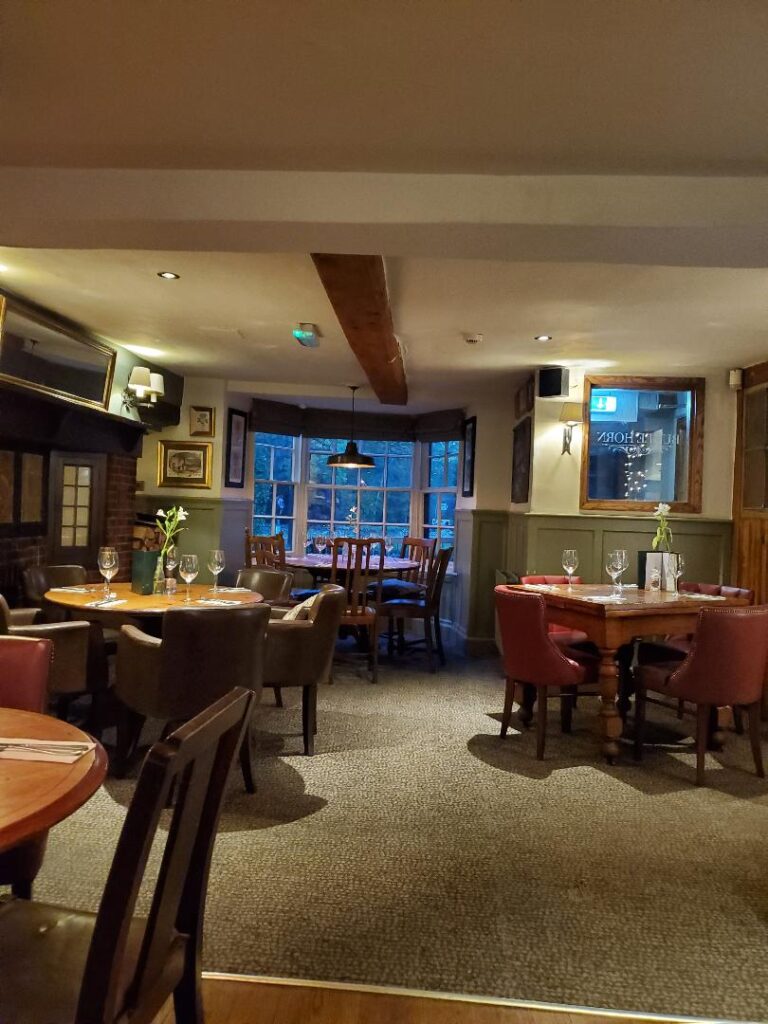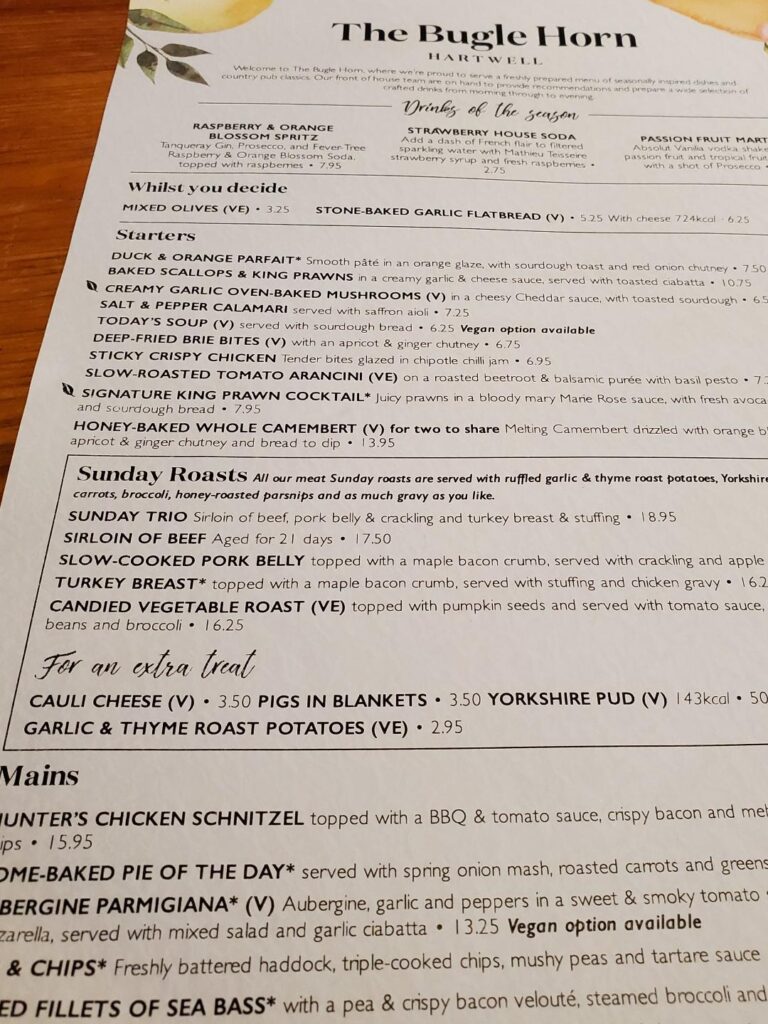 Historic surroundings, friendly staff, craft beers, a comprehensive wine list and open fires certainly make for winning ambiance, but let's be honest – a pub's success ultimately rests upon the quality of its food. At the top of the Bugle Horn's menu are seasonal cocktails, but menu items are seasonal, as well. Fresh ingredients, vegan options, imaginative starters and favourites such as fish and chips, pies and Sunday roasts are all on offer and all delicious. And let's not forget the puddings . . . . .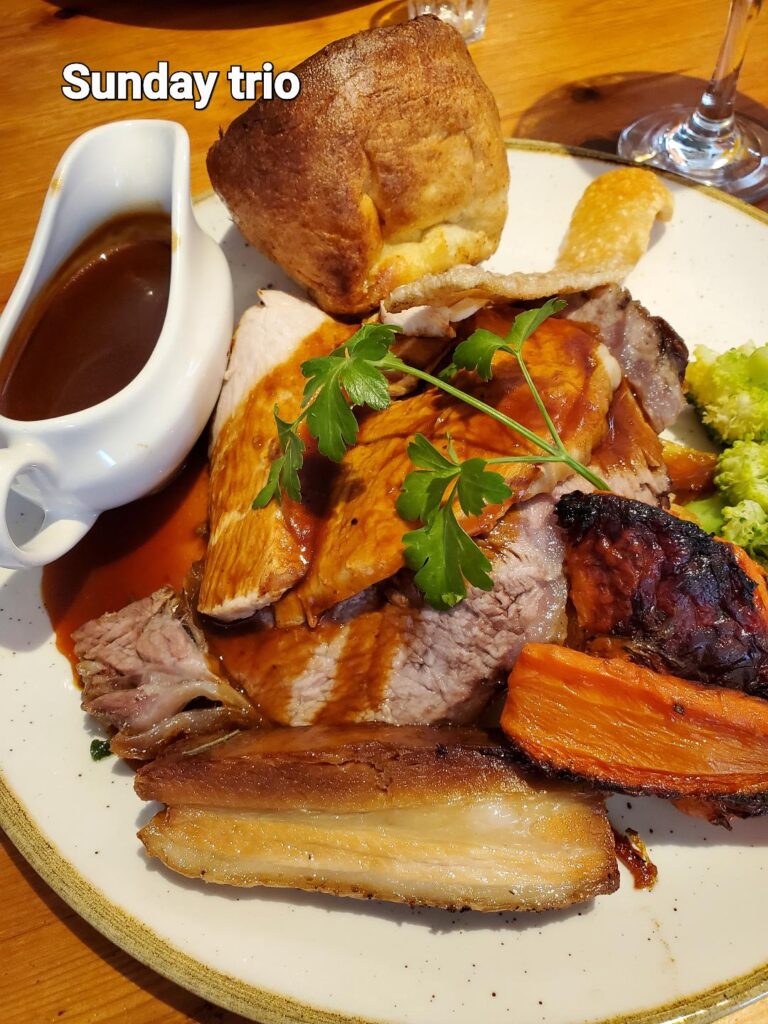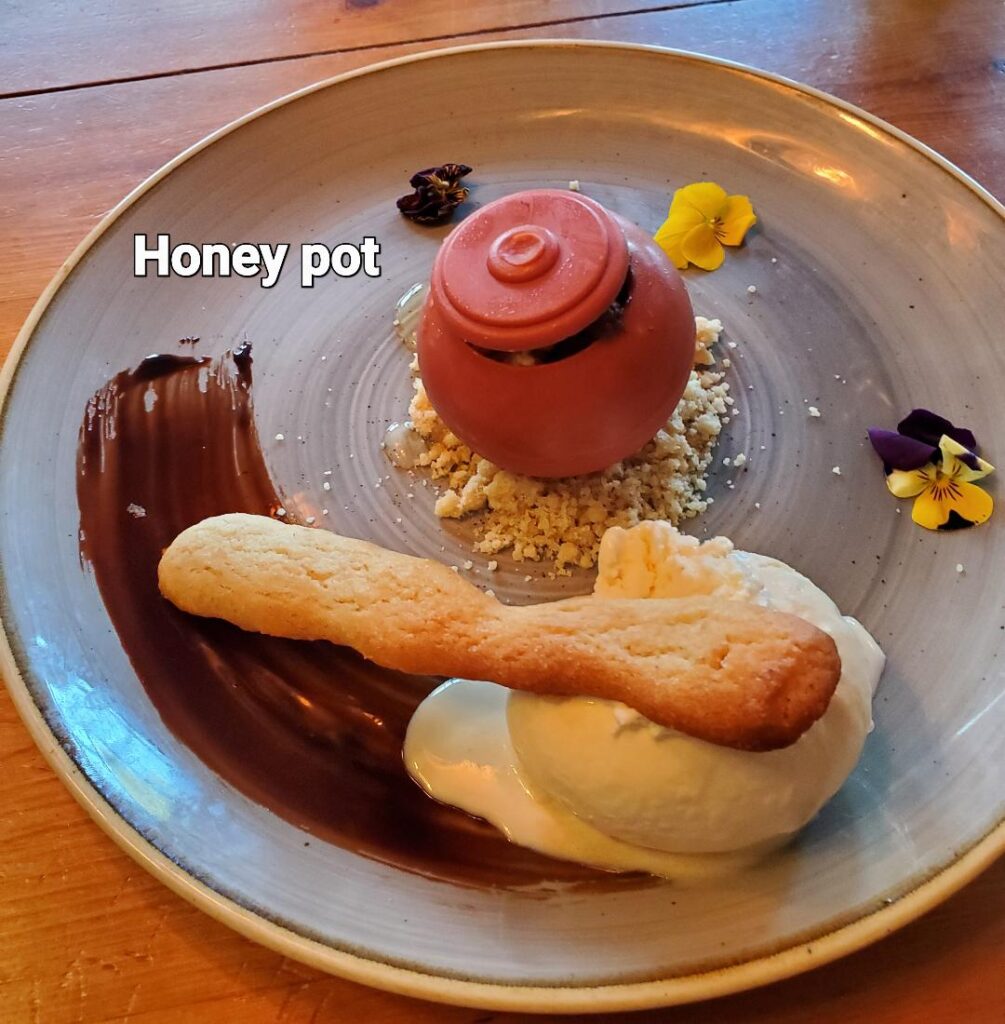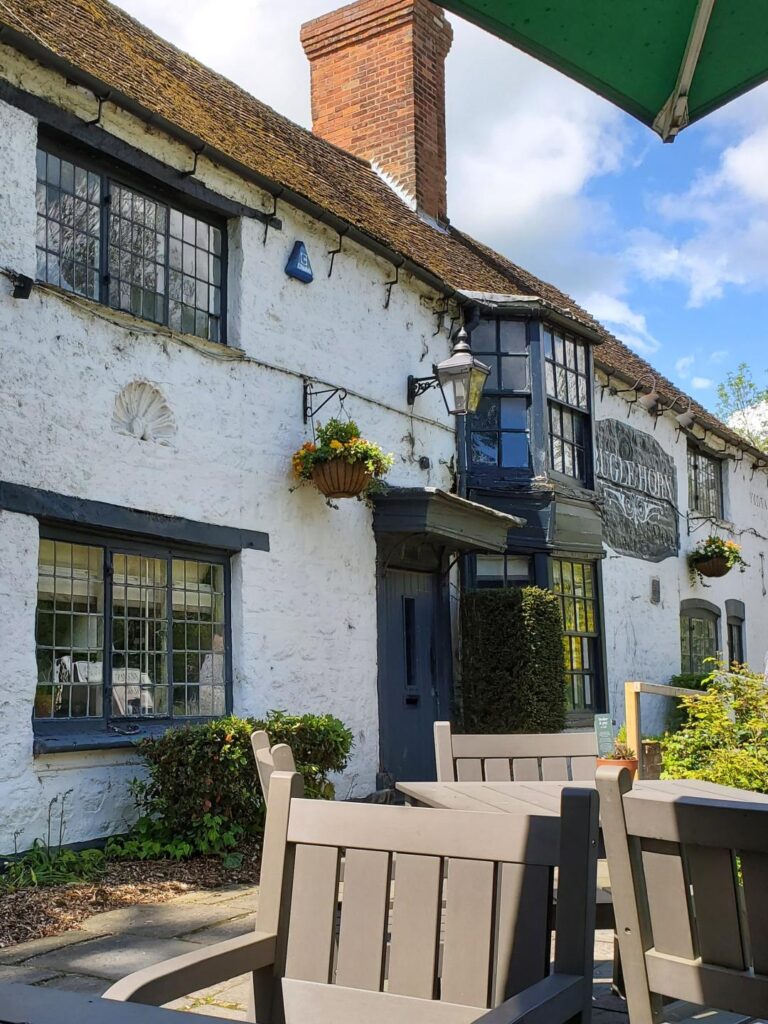 On our last day in the area, Victoria and I decided to have one last lunch at the Bugle Horn. We arrived slightly earlier than the noon opening time and so we relaxed at a table on the front terrace while we waited, taking in the surroundings and the sunshine. As we waited, a man in kitchen whites came around the corner and up to our table. He told us that his name was JJ, that he was the chef and that he'd seen us in the restaurant several times that week. He wanted to come outside and personally thank us for our patronage. One more aspect of the Bugle Horn to love.
In fact, I enjoyed the Bugle Horn so much, that it will be the setting for our Farewell Dinner during Number One London's Town & Country House tour, May 2024. We hope you'll consider joining us on what promises to be a one-of-a-kind experience. You can find our complete itinerary and further details here.