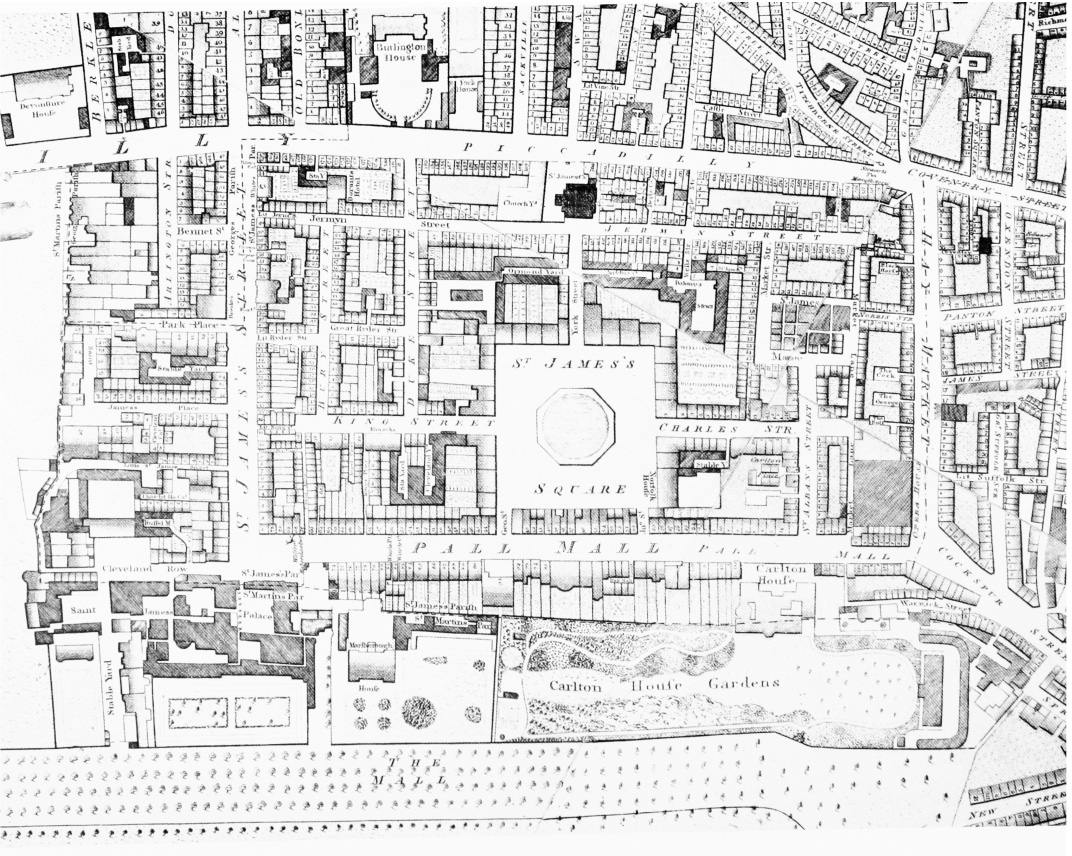 Do you know about Richard Horwood's map of London? Completed in 1799, it was the most detailed map of the City to date, displaying the footprint of houses, public buildings and parks, even down to contemporary house numbers. A description of the map reads as follows –
Richard Horwood's PLAN of the Cities of LONDON and WESTMINSTER the Borough of SOUTHWARK, and PARTS adjoining Shewing every HOUSE was produced between 1792 and 1799.  It consists of thirty-two printed sheets displaying an area stretching from the middle of Hyde Park in the west to Limehouse in the east and from the southern edge of Islington in the north to the southern fringes of Kennington and Walworth in the south, a zone six miles across and three miles and three furlongs from north to south.  Each individual sheet is 19 3/4 inches across and 21 5/8 of an inch high; when assembled, the full map is more than thirteen feet (or four metres) across and over seven feet (2.2 metres) high.  Horwood's was the first map of London to attempt to show every individual property in every street in London, so it's extremely detailed, even including contemporary house numbers.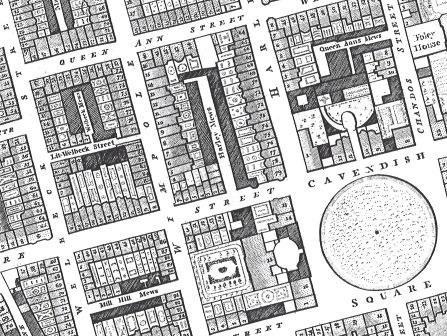 Now, you can purchase a copy of the sections of Horwood's map pertaining to the areas of fashionable London. The two large, blueprint sized sheets (30″ x 44″) show the area from Brompton Row and Southampton Row in the west to Somerset House in the east, and from Bedford Square in the north to Hans Place and Stangate Street in the south.
To order, send $34 via PayPal Friends and Family to london20@aol.com – Price includes the map (two blueprint sized sheets) and shipping. Don't forget to provide your mailing address when ordering.