Our last Wellington archive was located at the Public Record Office in Chichester, West Sussex, where Vicky and I had rented the cozy cottage above.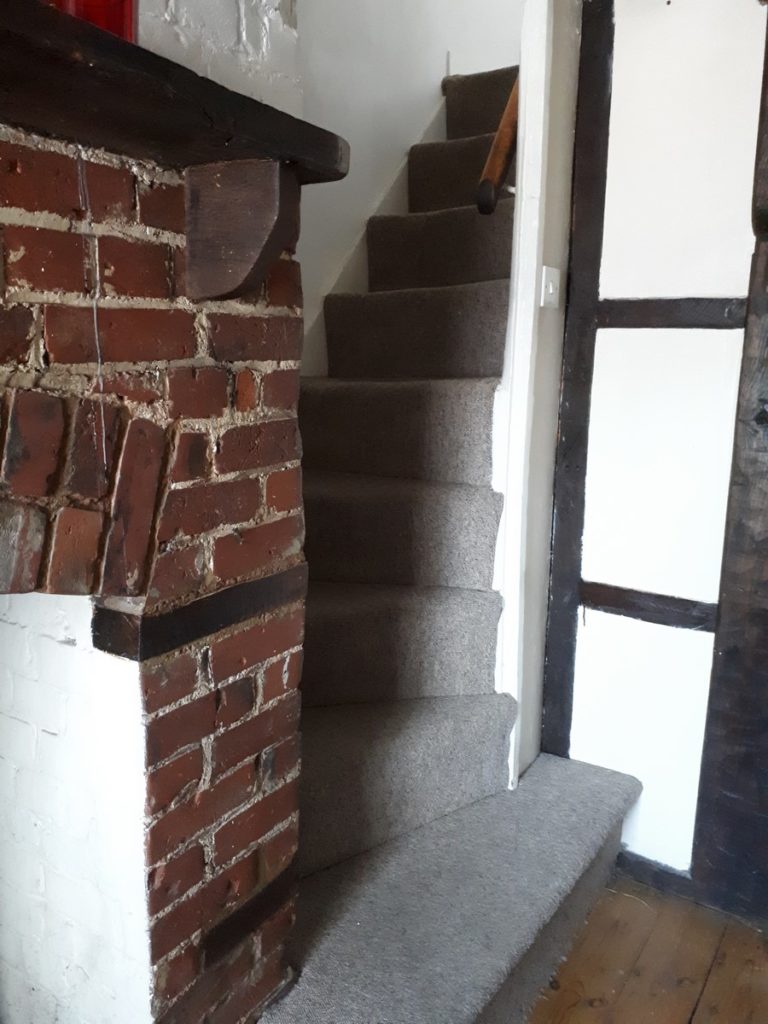 The cottage was full of charming period details, including the period staircase. You'll understand why we left our bags on the ground floor for the duration of our stay.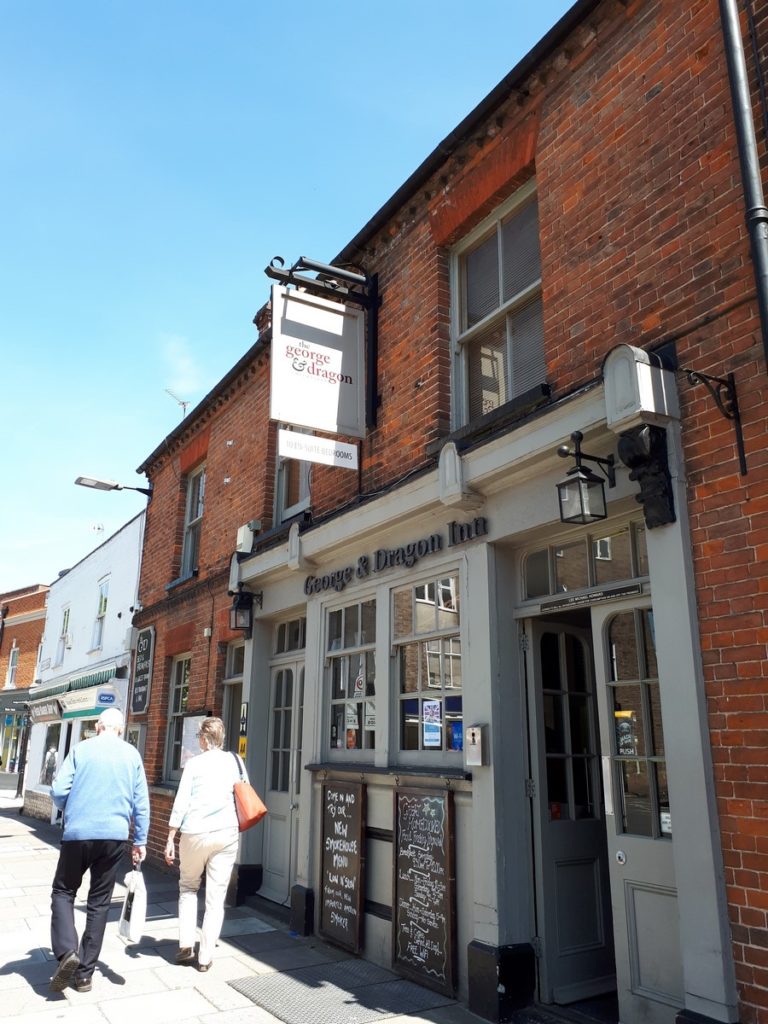 But there was plenty of room outside, as the town of Chichester was literally on our doorstep and the George and Dragon Inn, above, literally around the corner. We both agreed that it looked like the perfect place in which to have lunch.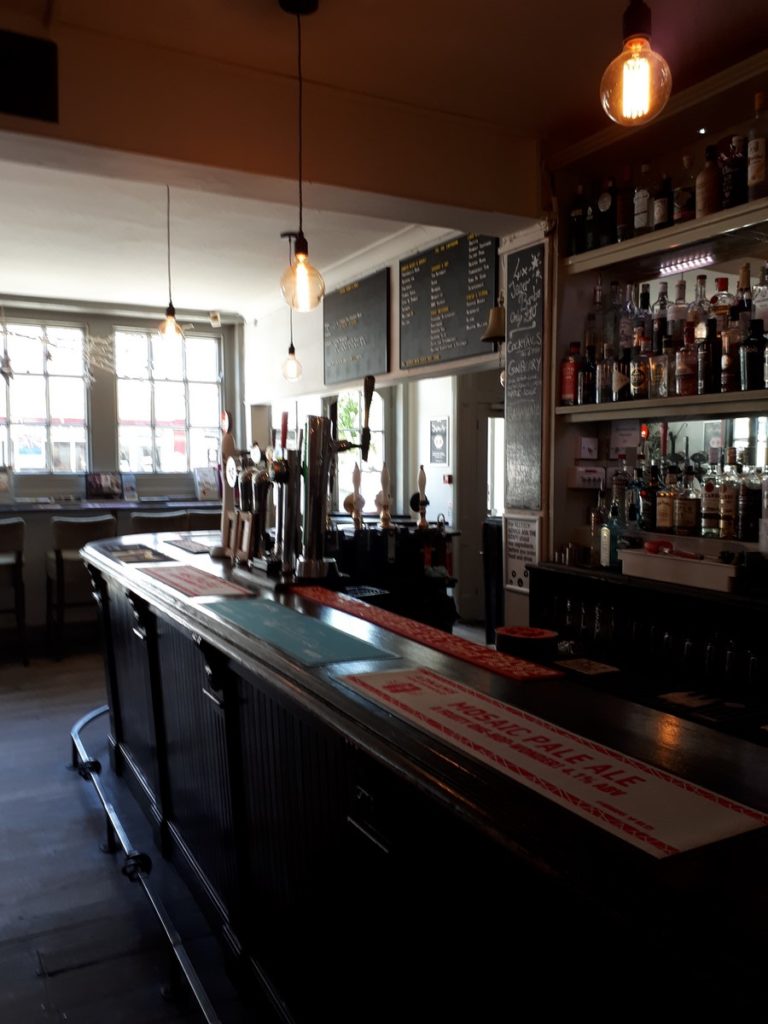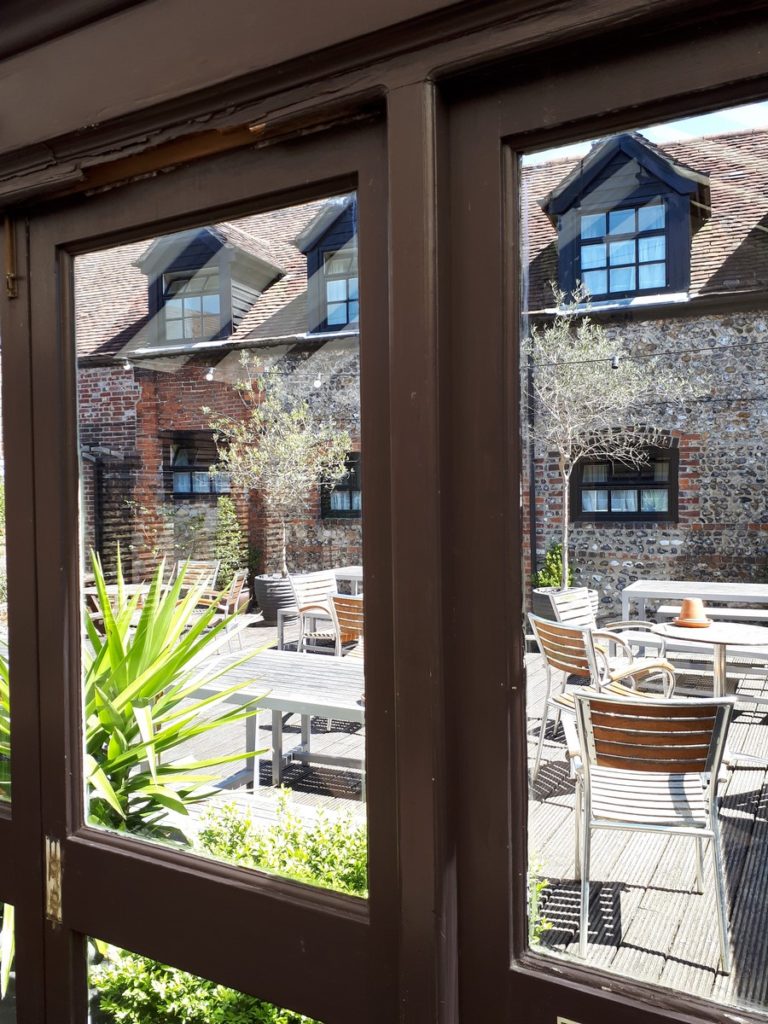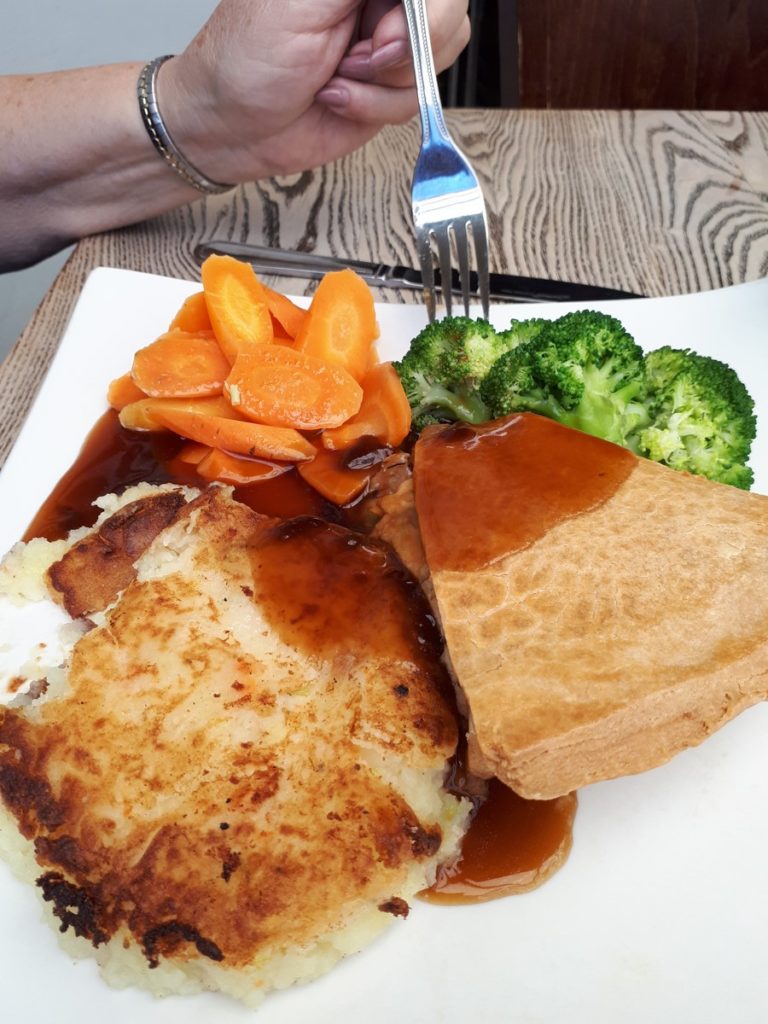 Vicky opted for the pie of the day.
And I ordered the ploughman's lunch. We both had a Pimm's.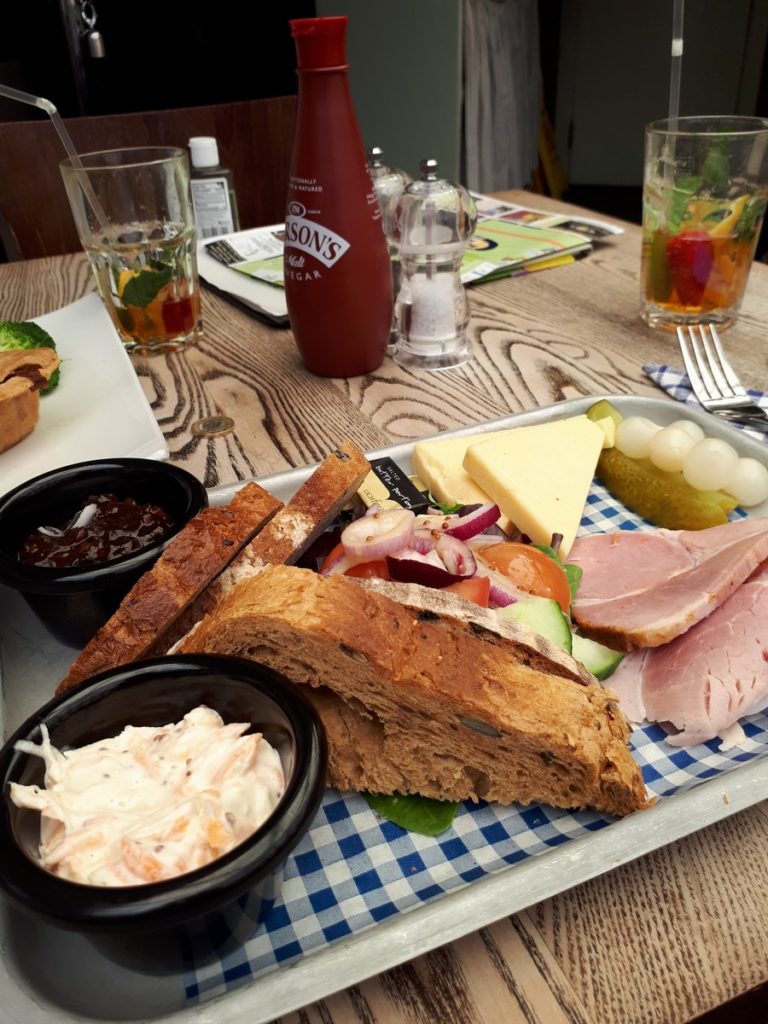 After lunch, we decided that it would be a good idea to explore the historic town and so we set off down the High Street.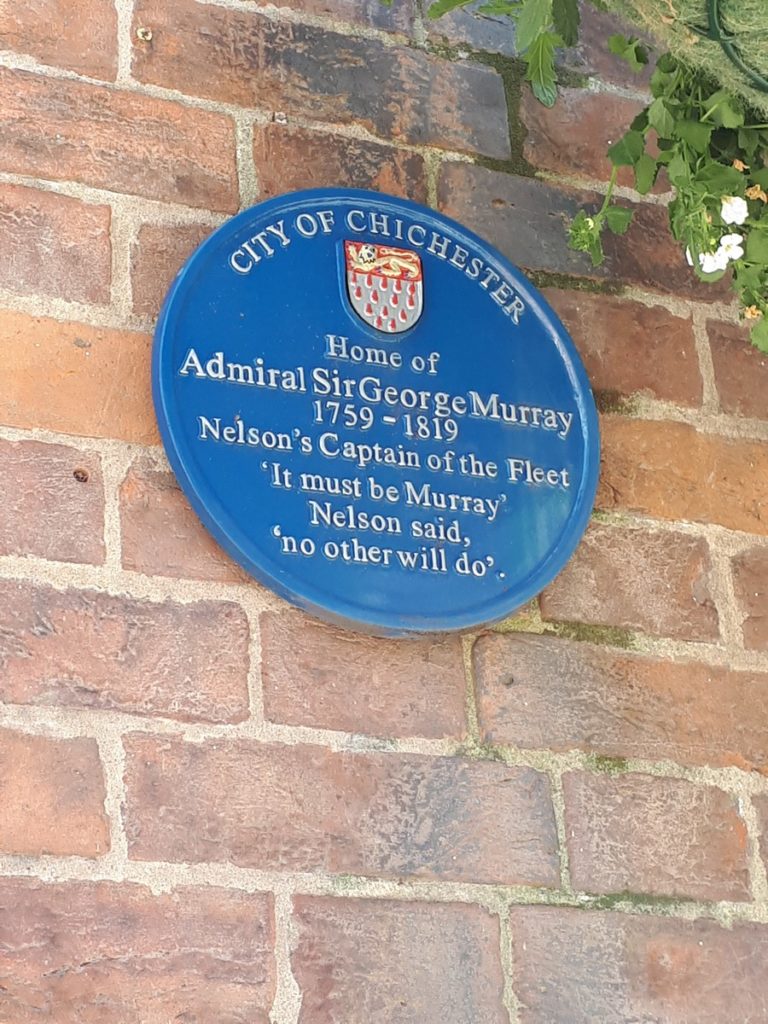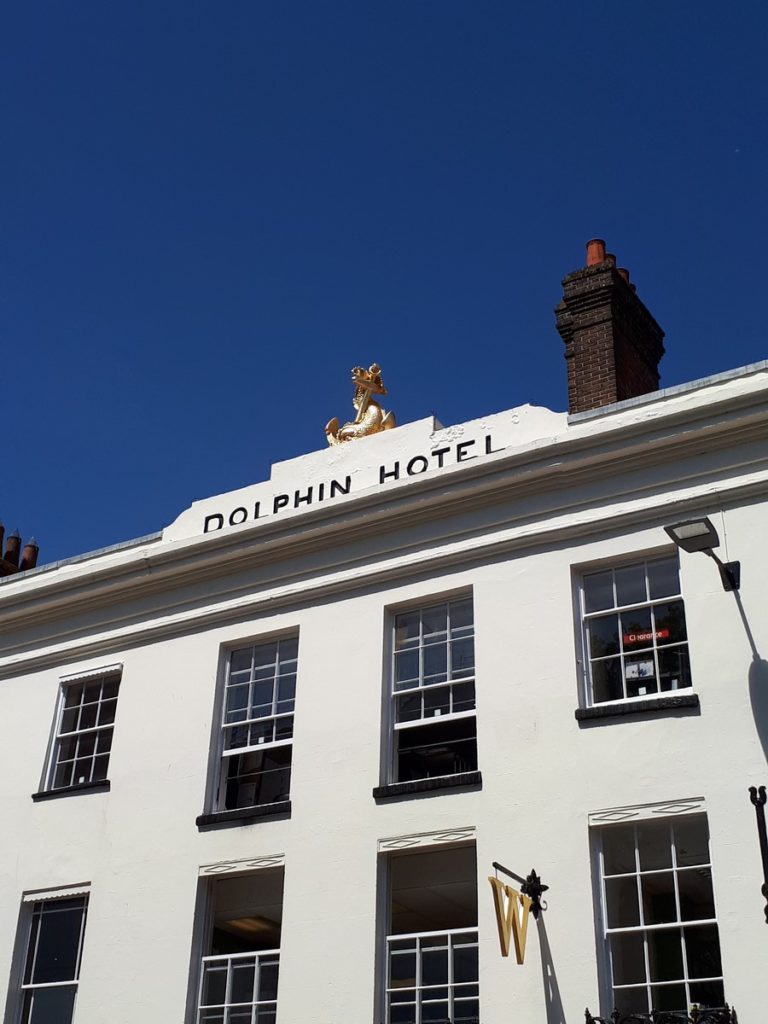 The Dolphin Hotel has been a local landmark since 1910, when two neighbouring inns, the Dolphin (1649) and the Anchor (1768) were combined.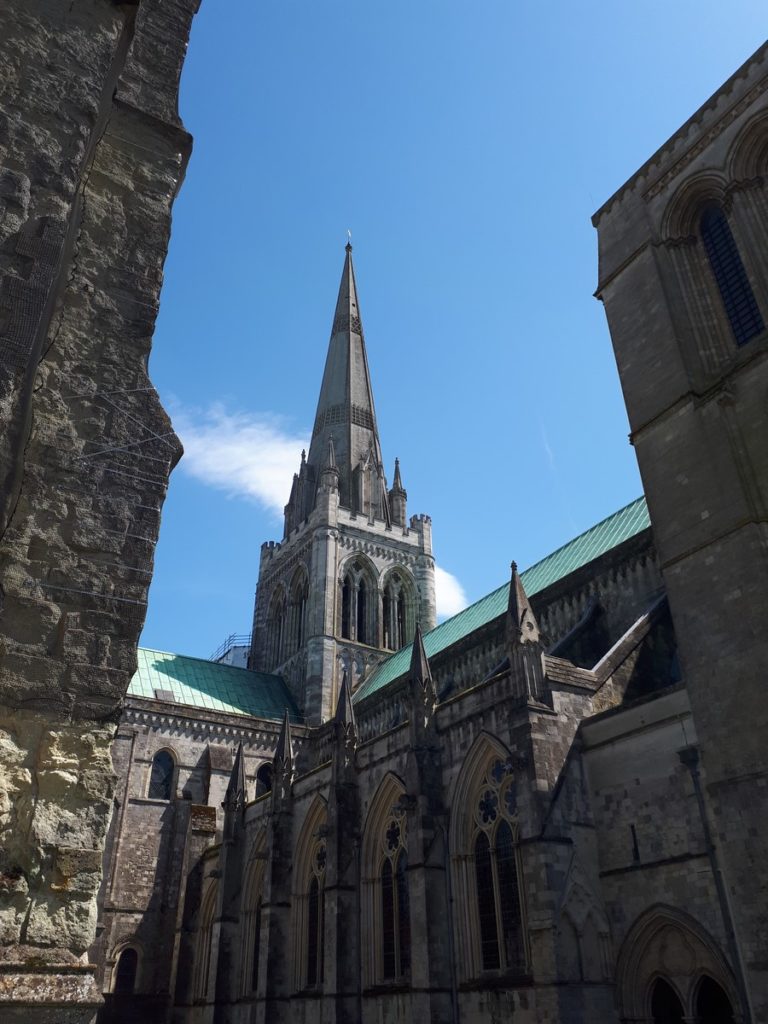 Eventually, we arrived at Chichester Cathedral. Construction on the Cathedral was begun in 1075 and it was completed and consecrated in 1108.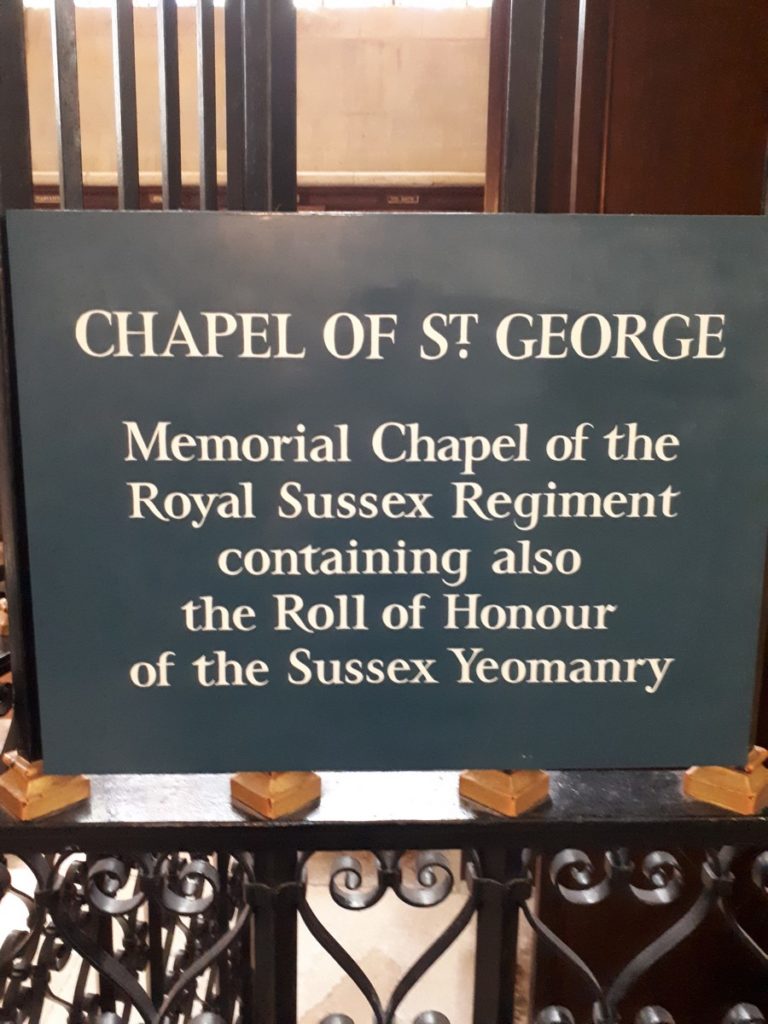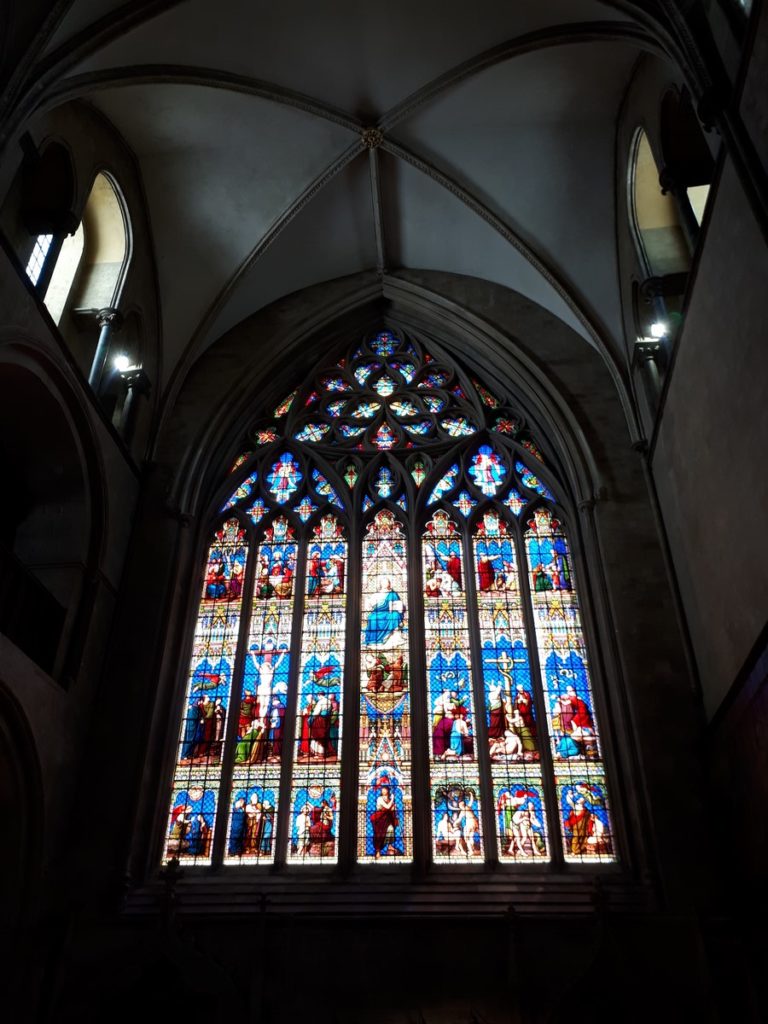 As evident in the photos above, the Cathedral contains much of architectural and artistic interest, but what brought us up short was the monument below –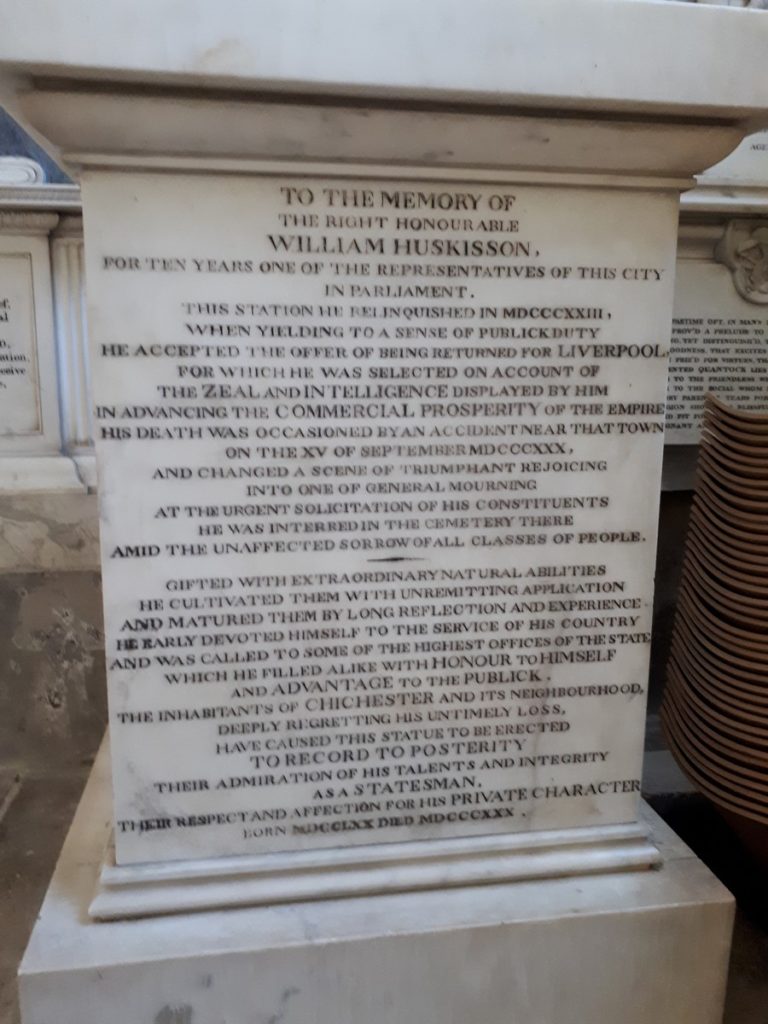 William Huskisson! Who knew?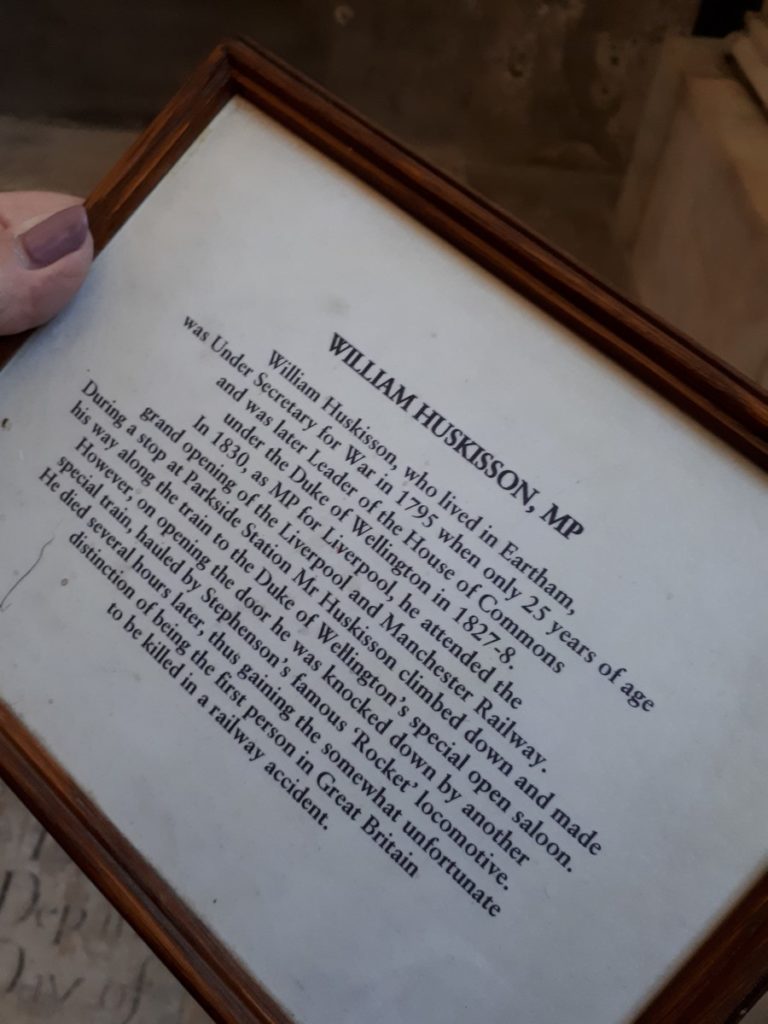 And nearby, the memorial to his wife, Eliza Emily.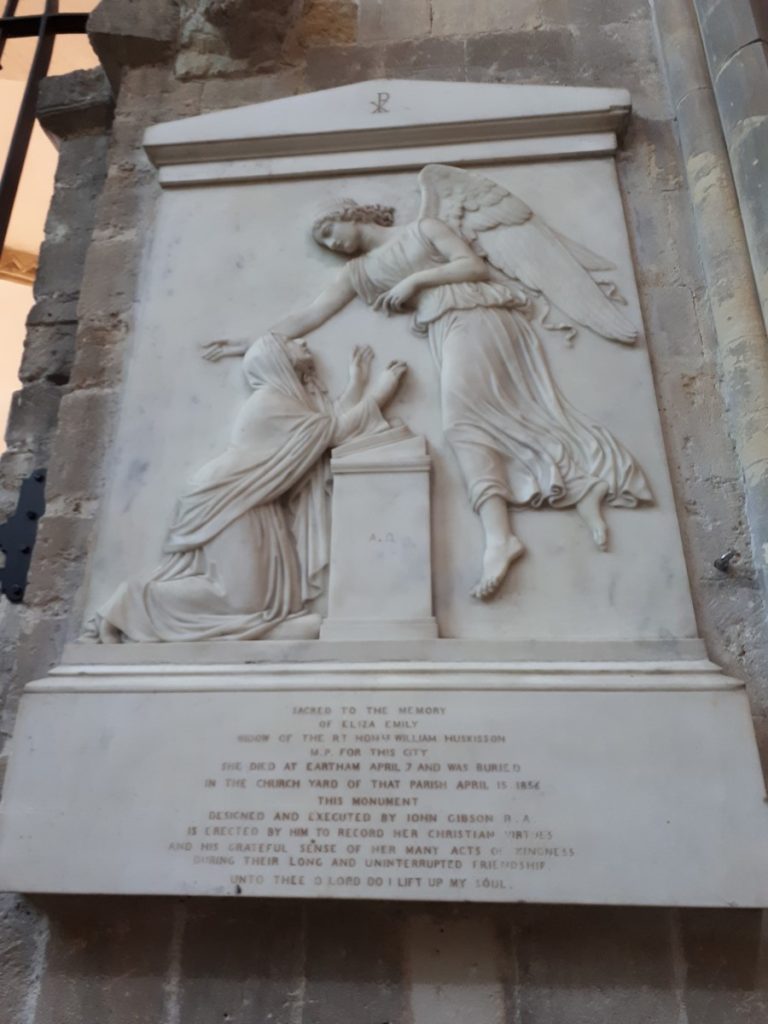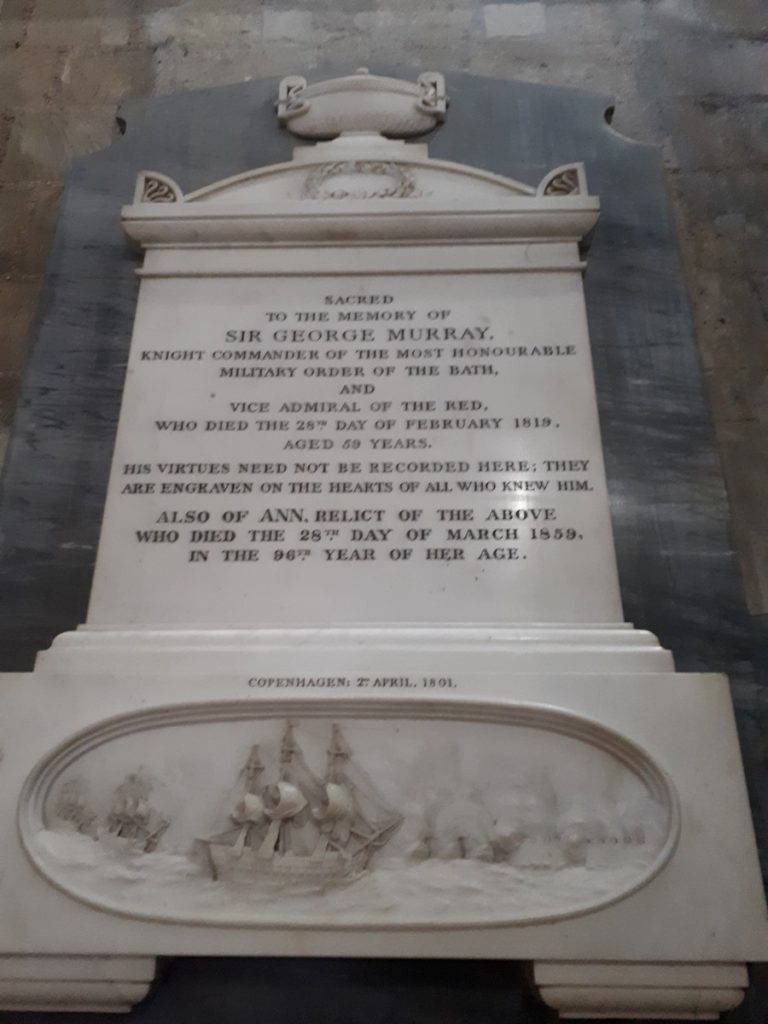 Also a memorial to Sir George Murray, whose Blue Plaque we saw on the High Street earlier.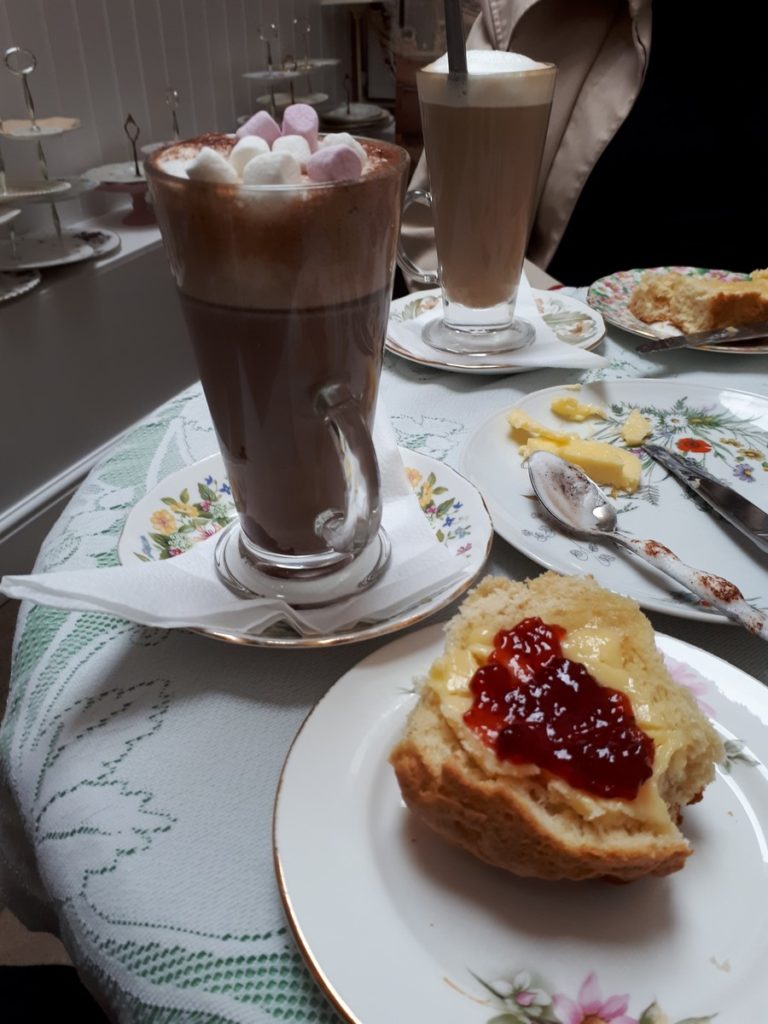 Next morning, after a cozy night's sleep, Vicky and I took about twenty steps outside our cottage door to The Exclusive Cake Shop & Vintage Tea Room, where we indulged in scones, a latte (Vicky) and a marshmallow laden hot chocolate (me). Afterwards it was off to the archives for a day of Wellington research.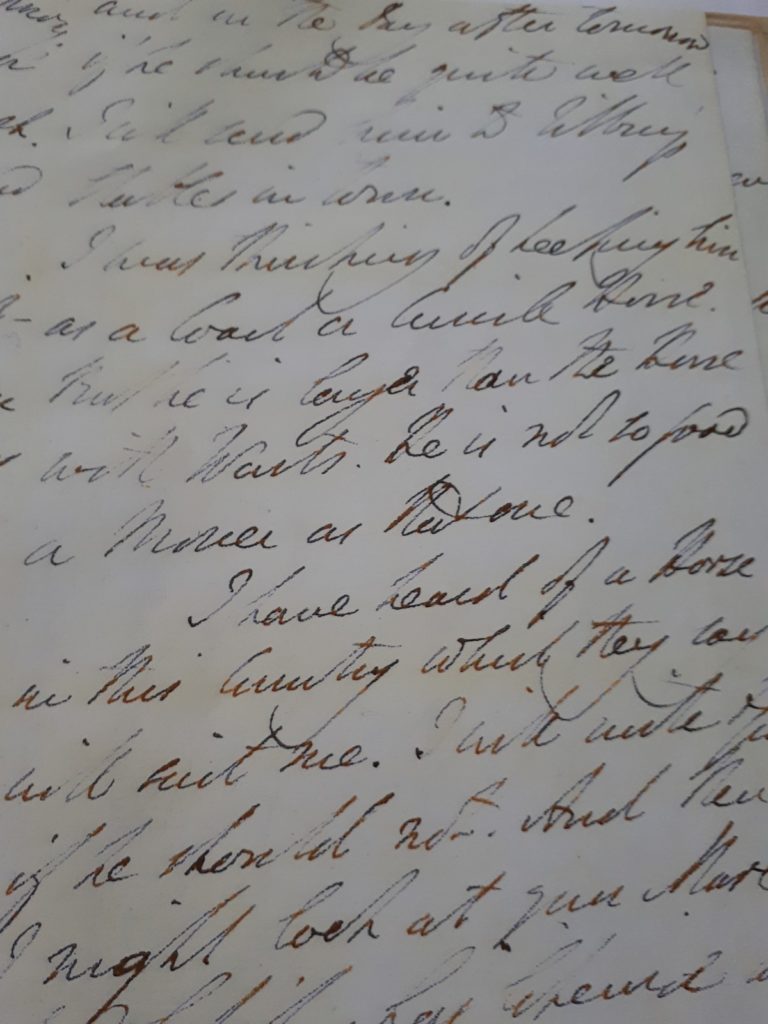 Would you like to experience travel in England first-hand?