Originally published on February 16, 2012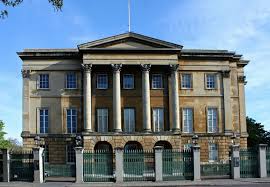 From The Greville Memoirs:
February 15th (1840) (Saturday) — The Duke of Wellington had a serious seizure on Thursday (1) He dines early, and he rode out after dinner. The first symptom of something wrong was, that he could not make out the numbers on the doors of the houses he wanted to call at. He went to Lady Burghersh, and when he came away, the footman told his groom he was sure his Grace was not well, and advised him to be very attentive to him. Many people were struck with the odd way he sat on his horse. As he went home this got more apparent. When not far from Apsley House he dropped the reins out of his left hand, but took them up with the other, and when he got to his own door, he found he could not get off his horse. He felt his hand chilled. This has been the first symptom in each of his three attacks. He was helped off. Hume was sent for, came directly, and got him to bed. He had a succession of violent convulsions, was speechless, and his arm was affected. They thought he would have died in the night. The doctors came, physicked but did not bleed him, and yesterday morning he was better. He has continued to mend ever since, but it was a desperate blow, and offers a sad prospect. He will probably again rally, but these things must be always impending, and his mind must be affected, and will be thought to be so. Lyndhurst asked me last night what could be done. He said, 'The Duke ought now to retire from public life, and not expose himself to any appearance of an enfeebled understanding. Above all things to be deprecated is, that he should ever become a dotard like Marlborough, or a driveller like Swift.' 'How,' he said, 'would Aberdeen do?' He owned that nobody could replace the Duke or keep the party in order, and he said that the consequence would be it would break up, that 'there are many who would be glad of an opportunity toleave it.' This I told him I did not believe, but it certainly is impossible to calculate on the consequences of the Duke's death, or, what is nearly the same thing, his withdrawal from the lead of the party.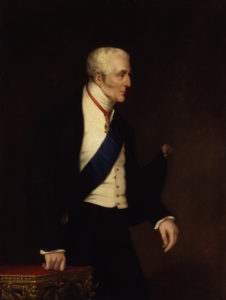 February 16th.—The Duke of Wellington, although his life was in such danger on Thursday night, that the chances were he would die, has thrown off his attack in a marvellous manner, and is now rapidly approaching to convalescence, all dangerous symptoms subsiding. The doctors, both Astley Cooper and Chambers, declare that they have never seen such an extraordinary power of rallying in anybody before in the whole course of their practice, and they expect that he will be quite as well again as he was before. It is remarkable that he has an accurate recollection of all the steps of his illness from the first perception of uneasy sensations to the moment of being seized with convulsions. He first felt a chillness in his hand, and he was surprised to find himself passing and repassing Lady Burghersh's house without knowing which it was. He called, however, and went up; and to her enquiry—for she was struck with his manner—he replied that he was quite well. Going home he dropped the rein, but caught it up with the other hand. When he arrived at his door, the servants saw he could not get off his horse, and helped him, and one of them ran off instantly for Hume. The Duke walked into his sitting-room, where Hume found him groaning, and standing by the chimney-piece. He got him to bed directly, and soon after the convulsions came on.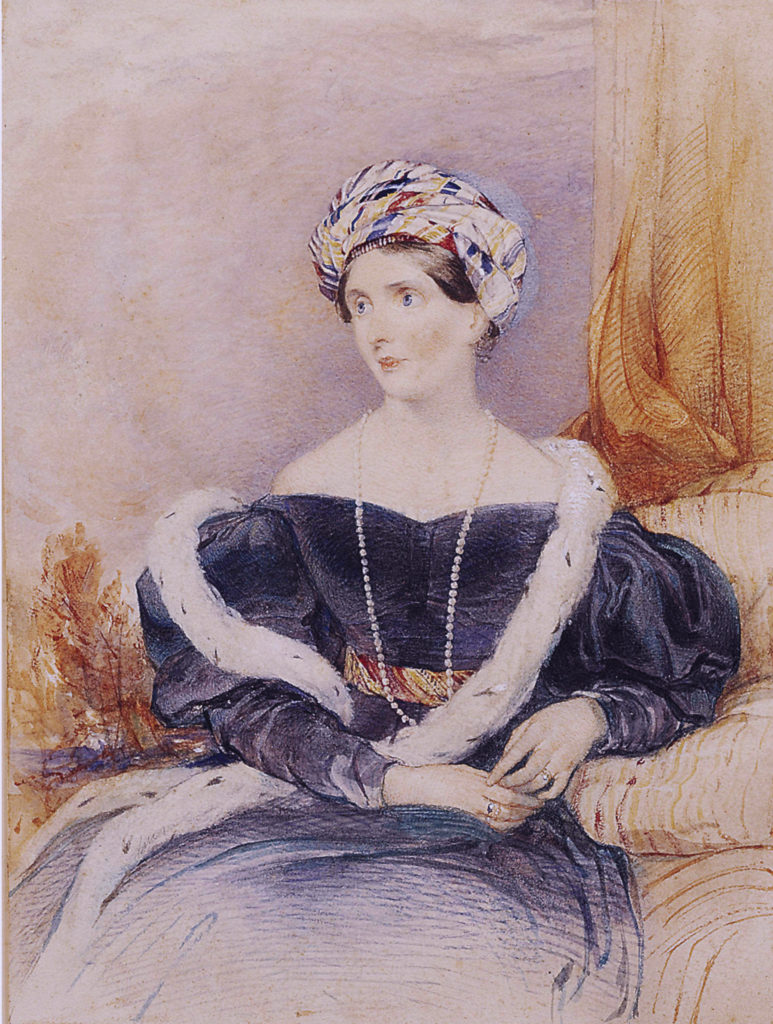 February 21st.—On Thursday morning I got a note from Arbuthnot, desiring I would call at Apsley House. When I got there, he told me that the Duke of Cambridge had sent for Lord Lyndhurst to consult him; that they were invited to meet the Queen on Friday at the Queen Dowager's, and he wanted to know what he was to do about giving precedence to Prince Albert. Lord Lyndhurst came to Apsley House and saw the Duke about it, and they agreed to report to the Duke of Cambridge their joint opinion that the Queen had an unquestionable right to give him any precedence she pleased, and that he had better concede it without making any difficulty.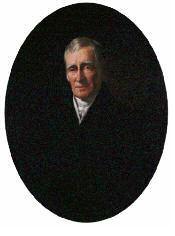 February 25th.—Yesterday I saw the Duke of Wellington, whom I had not seen for above six months, except for a moment at the Council just after his first illness. He looked better than I expected—very thin, and his clothes hanging about him, but strong on his legs, and his head erect. The great alteration I remarked was in his voice, which was hollow, though loud, and his utterance, which, though not indistinct, was very slow. He is certainly now only a ruin. He is gone to receive the Judges at Strathfieldsaye, and he will go on again when he comes back to town, and hold on while he can. It is his desire to die with the harness on his back, and he cannot endure the notion of retirement and care of his life, which is only valuable to him while he can exert it in active pursuits. I doubt if he could live in retirement and inactivity—the life of a valetudinarian.
March 12th.—The Duke of Wellington has reappeared in the House of Lords, goes about, and works as usual, but everybody is shocked and grieved at his appearance.
August 19th.—In the conversation at which Aberdeen told Clarendon this, he dilated upon the marvellous influence of the Duke, and the manner in which he treated his followers, and the language they endured from him. Clarendon asked him whether, when the Duke retired, he had any hopes of being able to govern them as well; to which he replied that he had not the slightest idea of it; on the contrary, that it would be impossible, that nobody else could govern them, and when his influence was withdrawn, they would split into every variety of opinion according to their several biases and dispositions. He said he did not think the Duke of Wellington had ever rendered greater service in his whole life than he had done this session in moderating violence and keeping his own party together and in order, and that he could still do the most essential service in the same way, and much more than by active leading in Parliament.
(1.) The Duke was seventy when he had this seizure, supposed at the time to be fatal, at least to his faculties. But he lived for twelve years more and continued during the greater part of that time to render great public services and to lead the Tory party.