WHAT TO SERVE AT ALL OF THOSE DINNER PARTIES, SUPPERS, AND VENETIAN BREAKFASTS
Most readers of Regency romance don't read them for detailed descriptions of the food one's characters eat. However, should an author mention serving fish and chips at a soiree or pancakes and waffles at a Venetian breakfast… Well, suffice it to say the most sharp-eyed and avid Regency romance fans might well be provoked to throw said author's book into a compost pile, never to be seen again.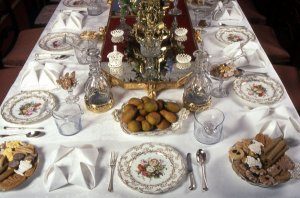 Fortunately, cookbooks are one of those items that stand the test of time. Today, families create their own cookbooks – collecting grandma's recipes to preserve them for future generations. Rest assured, cooks during the Regency, be they chefs engaged by dukes for their townhouses in London or matronly ladies who ruled over the kitchens of those massive country homes, collected recipes as well. And fortunately for those of us who write Regency romance, many of those cookbooks are available to us today.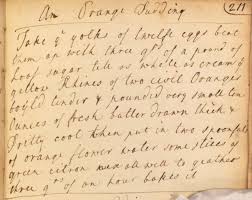 Favorite foods, foods prepared and served simply to show off a character's wealth, or even foods a hero or heroine cannot abide will help to paint a more vivid picture of the people and events in a romance novel. Never forget, food can be a sensual experience as well. Yes, even British food can be sexy!
There are a great many facets of food preparation, availability, storage, taste, and menu combinations one must investigate if one wishes to write an accurate portrayal of food during the Regency era. Below is a selection of some wonderful resources on this subject.
The Jane Austen Cookbook – Maggie Black and Deidre Le Fey
Whilst this book includes a discussion of Jane Austen's thoughts on food and her use of it in her novels and also outlines mealtimes, entertaining, and its importance in the social life during her era (1775-1817,) the best part is the inclusion of Martha Lloyd's entire Household Book. Martha Lloyd was a dear friend of Miss Austen and lived with the family for a number of years. Her Household Book includes over one hundred recipes used on a daily basis in the Austen household. Used copies can be purchased quite cheaply here.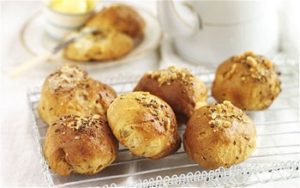 Everlasting Syllabub and the Art of Carving – Hannah Glasse
This version of Hannah Glasse's work features recipes for rice pudding, barbecued pork, trifle, and other scrumptious non-French desserts and even a recipe for curry the Indian way – the first such recipe recorded in Britain. She also includes tips for choosing the best ingredients and the best methods for carving meats served at table. As an oddity there are even cures for the bite of a mad dog. Copies of this book are extremely well-priced here.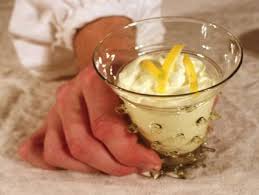 The Art of Cookery Made Plain and Easy – Hannah Glasse
Originally published in 1747 in England, The Art of Cookery Made Plain and Easy is perhaps the best resource for recipes for good, common English fare. It includes instructions on how to shop based on the season of the year, how to prepare meats and preserve vegetables, how meals are to be served at table, and it even has specific menus for each month of the year. There is a section on distilling and even some recipes for home remedies for common complaints. It is definitely one of my favorite resources and it actually became a bestseller for over 1oo years after it was published in the United States in 1805. Paperback copies are very reasonably priced here.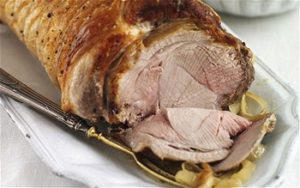 The Art of Cookery Made Easy and Refined – John Mollard
First published in 1802, this step-by-step cookbook is a wonderful look at the basic cooking of the Regency era. Instructions for the preparation of a variety of stocks – beef stock, veal stock for soups, consume and essence of meats – and various gravies and benshamelles, followed by recipes for a variety of soups begin this book of cookery instruction designed to take the cook through the courses necessary for a full meal. There are a variety of surprise recipes one might not expect to find in an early nineteenth-century cookbook, including one for onion rings (using Spanish onions) that would not be out of place at the local fast-food restaurant. Copies of this book can be a bit pricey so search the usual suspects. Fairly reasonably priced copies can be found here.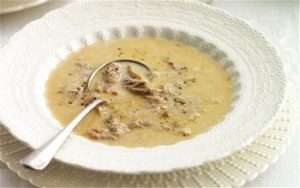 Georgian Cookery Book – Margaretta Ackworth
This is strictly a cookbook and the recipes would very likely have been found in the kitchens of any worthy Regency era cook. The book consists of ninety recipes transcribed from the handwritten kitchen journal of an eighteenth-century London housewife. The authors also include a brief history of Mrs. Ackworth's family and some fascinating insights into Georgian era cooking. The original recipe is included along with a modern version for the intrepid Regency romance author to try. Cheap copies of this book can be found here.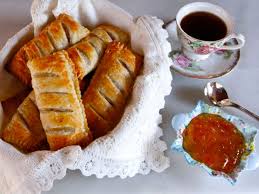 Harvest of the Cold Months : The Social History of Ice and Ices – Elizabeth David
This book is an interesting addition to any Regency research library, first of all, because it is a fascinating read, and more pertinent to the Regency, it presents insightful research into the acquisition, use, and storage of ice during the era and provides every sort of detail imaginable on the introduction of, preparation of, and Regency era affinity for ices and ice cream. As so many Regency romances include a visit to the famous Gunther's, any author interested in a bit more information as to how such an establishment came to be such a popular venue would do well to read this book. Hardbound copies can be found at quite reasonable prices here.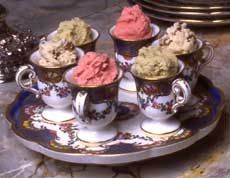 The Household Companion – Eliza Smith
This book was originally published in the early eighteenth-century as The Compleat Housewife. By 1758, thirty years after Eliza Smith's death, it was in its seventeenth edition and was the first cookery book published in America. This compilation of household hints and instructions and recipes was gleaned from Eliza's years of employment in the most fashionable and noble households in England. The recipes are fantastic, but also of great interest will be the directions for creating a variety of cures for illness for everything from the common cold to consumption. There are also directions for beauty concoctions and even a recipe for making one's own paint. It is an intriguing read and copies can be had very reasonably here.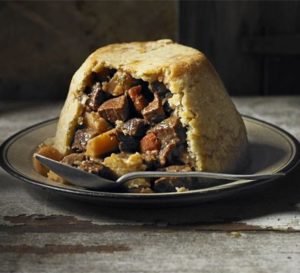 The Housekeeping Book of Susanna Whatman (1776-1800)
This book is included as it does contain some recipes, but also discusses household practices, housework, and how households were run during the Georgian era. For an author in search of the daily routines and expectations of the mistress of the house and how the housekeeper and servants met those needs this is an excellent resource. Cheap copies can be found here.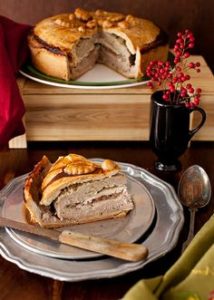 Mrs. Beeton's Book of Household Management – Isabella Beeton
Isabella Mayson Beeton was born just after the Regency era and her book is considered more of a Victorian era housekeeper's / cook's volume. However, many of the housekeeping tips, household managing tips, and even the recipes in it are those handed down to Mrs. Beeton from ladies of the Regency. There are menus for each month of the year, methods of preserving, butchering, and storing food – all of which would have been used during the Regency. For those authors who write Regency romance set in the late Regency / early Victorian era Mrs. Beeton's will be a priceless reference guide. Be certain to look for the unabridged edition and an annotated edition is even better. Reasonably priced copies are available here.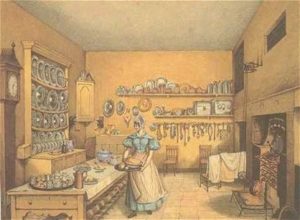 The Art of Dining : A History of Cooking and Eating – Sara Paston-Williams
Whilst not strictly a cookbook, this volume is an invaluable resource for the author who wants to create authentic images of the kitchens and kitchen accoutrements in a variety of stately homes. It covers kitchens and dining from the medieval era through the Victorian age. There are recipes from each era and the author has even included modern adaptations of each recipe thus allowing the Regency romance author to prepare and enjoy the meal her character might enjoy. An informative and elegant read, hardbound copies of this beautiful book are available at great prices here.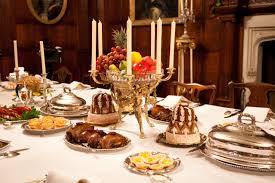 British Food : An Extraordinary Thousand Years of History – Colin Spencer
Whilst this book covers far more than the Regency era it is an exceptional recount of the evolution of English food and the reasons behind the many twists and turns this evolution took. Imminently readable and beyond informative, the author traces the roots of many Regency era dishes from the early medieval era. He does spend a great deal of time covering the foods of the Georgian era, a plus for any Regency romance author, and discusses not simply the preparation of the food and the serving of said food, but the social manners and implications of food as well. He traces the decline of good English fare to the social stigma attached to serving common food which reached its zenith in the Victorian era when society became completely obsessed with French cuisine. Reasonably priced copies can be had here.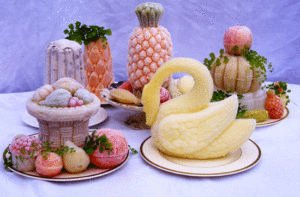 A History of English Food – Clarissa Dickson Wright
This is a fun and informative read. The author traces the progression of English food from the Second Crusade to the present day. The most useful information concerns when certain spices, food items, and cookery techniques were first used in English cooking. A handy thing to know when trying to decide whether to include certain foods in one's Regency romance novel. The author also does an extraordinary job of describing what it was like to sit down to dinner at a variety of meals from medieval feast to Regency supper party and she goes to the trouble of including meals of every day people as well as those of the aristocracy. Hardbound copies are more than reasonably priced here.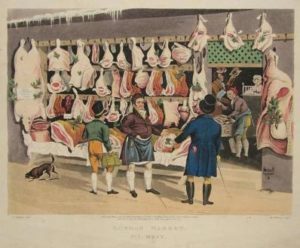 The Country House Kitchen 1650-1900 : Skills and Equipment for Food Provisioning – Leeds Symposium on Food History 1993
This book is a thorough discussion of exactly how self-sufficient the country house was and how it became so. It delineates the skills of various servants, the many processes needed to grow, harvest, prepare, preserve, and store various food items, and the equipment necessary to do so. It covers everything from the ice house to the distillery to the dairy and more. The evolution of cooking vessels, equipment, and the various stoves is fascinating to read and gives a Regency romance author a complete view of life behind the green baize door of the country house kitchen. Specific houses are discussed at length and photographs are provided as well. Another great resource for the Regency romance author who wants to know exactly what goes on in the background before those lovely dinner parties and ball midnight suppers. Reasonably priced hardbound copies can be found here.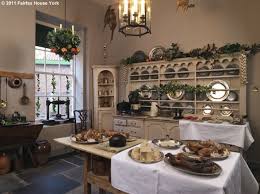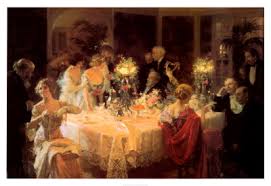 Caution! (Again, in case you missed it the first time!) I have been told that my book reviews have caused some people to fall into the same horrid addiction from which I suffer. This affliction may necessitate hiding your credit cards, avoiding all bookstores – online and off – especially those that specialize in old books and history books. And should your spouse discover my role in your sudden Regency research book fetish, I will deny everything!