by Victoria Hinshaw
I recently visited the new addition to the Royal Academy in London and concentrated on the addition of the building at 6 Burlington Gardens to the campus, in a very sympathetic renovation.
An exhibition showing early works, founding members, and methods of teaching emphasized learning to paint and sculpt by copying great works of art, as seen in the first part of this post.  Another great work of art used for copying purposes was Leonardo de Vinci's Last Supper in a copy made in the 16th century by the master's students. It was purchased and hung in the RA in 1817 as an inspiration for the students and fellows.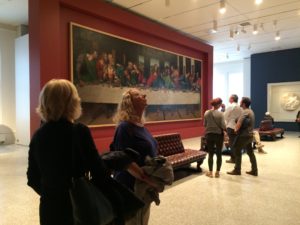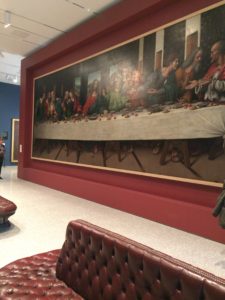 Several  copies of works by Michelangelo were included in a section of the exhibition called "Michelangelo as Muse."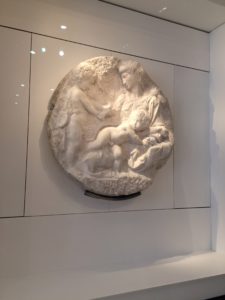 In the words of current RA President Christopher Le Brun, "The Taddei Tondo has become one of the great icons of the Royal Academy. Many people consider it to be one of the greatest works of sculpture in the UK."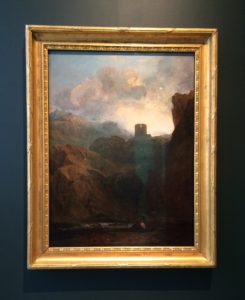 Turner's Diploma work, given permanently to the RA as all academicians must do when elected, depicts a remote Welsh castle; He accompanied it with a poem:
How awful is the silence of the waste,
Where Nature lifts her mountains to the sky,
Majestic solitude, behold the tower
Where hopeless Own, long imprison'd, pined.
And wrung his hands for liberty in Vain.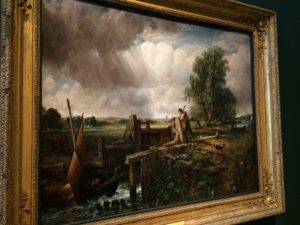 Like Turner, Constable was more inspired by nature and landscape than by studying great works of art.  Although Gainsborough was better known for his portraits than his landscapes, he too preferred to work from nature.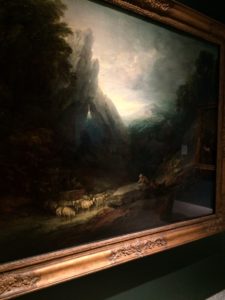 The new part of the RA is connected to the old part by walkways and bridges, allowing outdoor spaces for the students as well.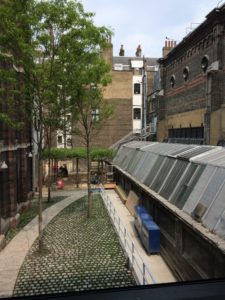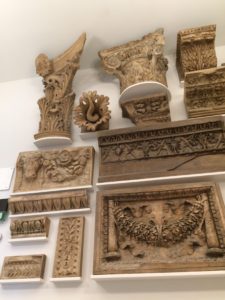 Architectural fragments from the vaults are found in hallways, for the use of architectural students, as are casts of famous statues as examples for sketching.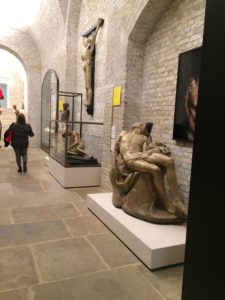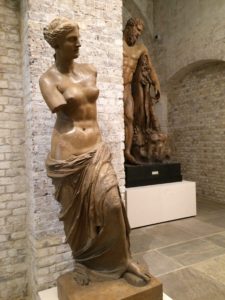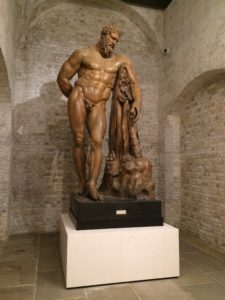 "Old" fans of the Royal Academy will be pleased to know that the Burlington House section remain much as before with exhibition galleries, the Fine Rooms, and other features still in evidence, as well as provocative new offerings from the latest artists.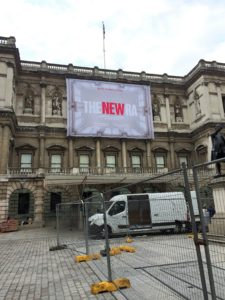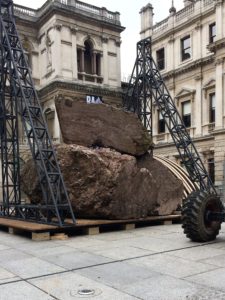 I look forward to visiting in July to see the entire display: 250 years of the Summer Exhibition.  Good show, RA!