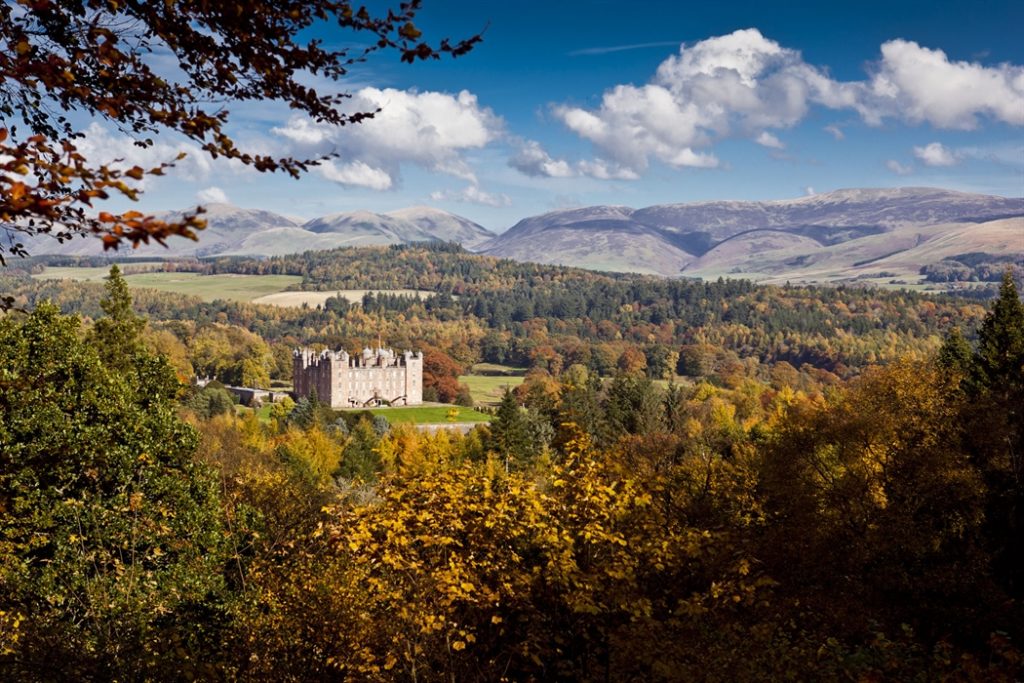 Number One London Tours loves surprises, whether it's an impromptu stop at an 18th century village, a surprise run-in with Prince Charles or an unexpected stroll in the rain.
Sometimes, we arrange the surprises, as we did by adding a three hour Land Rover tour of the Drumlanrig estate to our upcoming Scottish Writers Retreat itinerary in September. Of course, a tour of the Castle will follow.
I'm posting this video of a partridge shoot at Drumlanrig because it includes great shots of the stunning landscapes we'll be driving and walking through with our guides, the estate Rangers.
Our 2019 Scottish Writer's Retreat at Auchinleck House sold out so quickly, we've added another Retreat at Gargunnock House for 2019 – details here.
Warning: This video includes segments of an actual shoot. Nothing graphic, but birds do fall from the sky. You can skip past the shooting segments to see the Castle and landscapes, including hills, river and waterfalls.
Partridge Shoot at Drumlanrig Castle – Part One, Part Two will play afterwards.