by Louisa Cornell
Anyone who reads our blog knows I write Regency romance. I met Mr. Darcy at the age of nine and I have been writing my own version of him ever since. Because of my love of all things British – especially British history – I strive to make certain my Regency romances are as true to the era as possible. Without reading like a history book on steroids. The romance is always first, but it is possible to write a historical romance with historical accuracy and simmering passion.
I read Regency romance voraciously – good, bad, and unfortunately, some ugly. And I realize my tastes in Regency romance will not be everyone's tastes. Regency romance can be written without a great deal of historical information included in the story. I've seen it done, and some of it is done quite well. Conversely, I've seen Regency romance written with heavy historical content that had even me nodding off. Balance is probably the best a writer of Regency romance can strive to achieve. In order to know how much or how little historical background and information to include, a writer must have a great grasp of what they know and an even greater grasp of what they do not.
I will confess I have read some historical romance that made me wonder if the author simply woke up one day and said :
I think I'll write a Regency romance!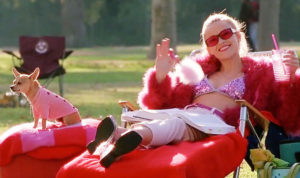 Rather like I would get up one morning and say :
"I think I'll take up downhill skiing!"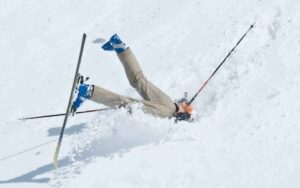 Now before all of those aspiring, new or even established Regency romance authors panic – I do not think every Regency romance author should camp out somewhere like this –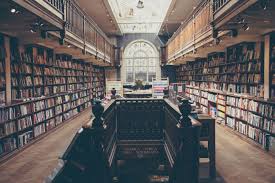 – never to be seen again.
And Regency romance authors shouldn't look like this –
And spend all of their time and money on this.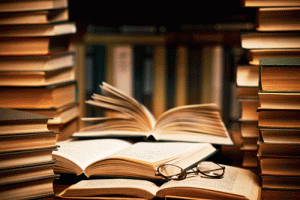 However…
There are certain things I find in the Regency romances I read, some by new authors and some by long-established authors, that make me cringe. And after reading some of these blatant historical errors I am fairly certain I felt a tremor in the earth that was Jane Austen rolling over in her grave. Of course, it was slightly easier for her to write Regency romance. Our Regency romance was her contemporary romance. No problem. Writing her style of Regency romance as our contemporary romance. BIG PROBLEM !!
So…
In the interest of offering some tips to authors who do not want to spend their entire lives reading every book written about every aspect of the Regency era, (No, I haven't done that, but I'm not dead yet.) I will be posting some brief reviews of books in my considerable Regency Romance Library here at Number One London from time to time. I will try to group these books by topic.
Caution!
I have been told that my book reviews have caused some people to fall into the same horrid addiction from which I suffer. This affliction may necessitate hiding your credit cards, avoiding all bookstores – online and off – especially those that specialize in old books and history books. And should your spouse discover my role in your sudden Regency research book fetish, I will deny everything!
PROJECT REGENCY ROMANCE – REGENCY LONDON
The London Rich : The Creation of a Great City from 1666 to the Present
Peter Thorold
This is an excellent reference should one want to know where to situate a character's home or where to situate a lunatic asylum or a children's home or any number of institutions. After the Great Fire in 1666, London rebuilt and expanded. This book follows the migration of London's wealthiest citizens, the establishment of exclusive neighborhoods around certain squares and the construction of stately homes within the boundaries of what eventually became the entire city of London. And as is the nature of the wealthy, once the city and lesser mortals began to encroach upon a neighborhood the wealthy picked up and moved to establish their elite conclaves somewhere else. This is a study of class differences in 17th through 20th century London, but for the most part in the context of the architecture and city planning aspects of class distinction. The maps and illustrations – color and black and white photographs – are beautiful and very informative. Also of great value is the author's research into what happened to the beautiful homes – town houses and town mansions – once the wealthiest Londoners moved on. There is also great information on how the iconic Regency neighborhoods – Grosvenor Square, Berkeley Square – and others came to be. Hardbound copies can be had for very little and it is definitely a worthwhile addition to any Regency Research Library. You can buy the book here.
The Years of Grandeur -The Story of Mayfair
Mary Cathcart-Borer
A beautifully written history of that most hallowed of Regency era neighborhoods – Mayfair. The author traces the evolution of the area from a little village within the confines of London to the most prestigious address in England, especially from the late eighteenth through the mid-nineteenth centuries. She divides the book into chapters on the most well-known landmarks and divisions of the area, which makes it a very useful resource for a Regency romance author. There are wonderful illustrations and maps. Making use of diaries, journals, newspaper articles, and documents from city planning the author creates an intimate picture of this elite section of London – how it was created, why, the evolution in prestige of the different addresses even within Mayfair. Most valuable, I believe, is the power of these pages to pull the reader into the atmosphere and character of Mayfair. Writing about it is far easier once you learn the living, breathing air of what Mayfair was during the Georgian era and how it acquired that character. Hardbound copies can be had fairly cheaply here.
Down and Out in Eighteenth-Century London
Tim Hitchcock
Its title denotes its concentration on the 18th century, the century leading into the Regency. However, much of the information in this book applies to the Regency era in that a great deal of what the book covers still existed during the Regency and indeed was cause and catalyst for much of life in Regency era London. At turns heartbreaking, shocking, comical, and horrifying – this book covers the lives of the "other side" of London. The author explores the lives of the match sellers, the sweeps, the tavern maids, and all of those eking out a living in the numerous poverty-stricken neighborhoods of London. It is an intriguing read and replete with ideas for minor characters, period flavor, and most of all – a great understanding of what life was like for the majority of London's citizens from the eighteenth century going into the Regency era. Used hardbound copies are a bit pricey, but still fairly reasonably priced – click here.