When it is in an English stately home, of course!
English stately homes were designed to include a great many rooms. Each room in these homes had a purpose. Some served useful purposes, some were strictly for show, some have modern day equivalents, and others have no equal at all. When visiting a stately home or even viewing photos of the rooms in these homes it is easy to wonder…
Why is this room a drawing room, but this room is a saloon?
If this is a sitting room then what is a parlor?
It can be quite confusing and many people think there isn't a ha'pence worth of difference between them. Of course, there is! At least to a Regency England fanatic there is. Let me explain. (And, yes, this is just an excuse to look at photos of beautiful rooms in English stately homes. So shoot me! But not in the best parlor.)
In the United States, when one thinks of a saloon these are the sort of images that come to mind.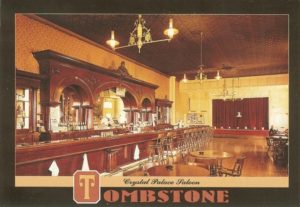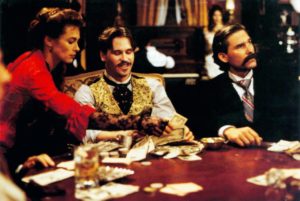 The second photo is simply a gratuitous image of Val Kilmer playing Doc Holliday. But you get the point. The American version is quite different from the English one.
That's not a saloon. THIS is a saloon!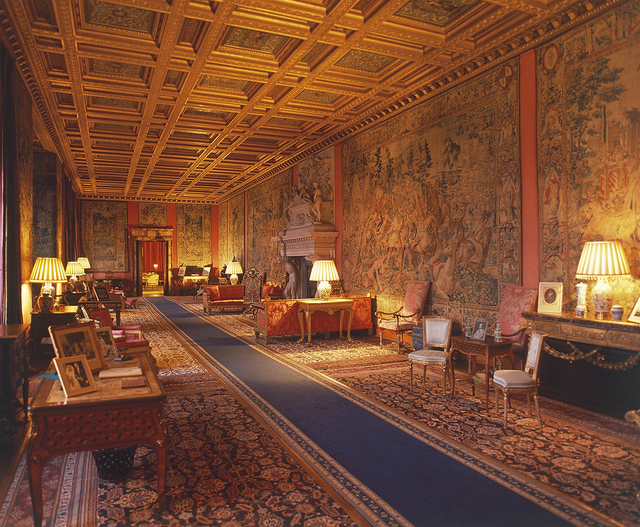 In considering the names for rooms in stately homes it is always helpful to discover the year(s) the house was built and the name of the designer or architect. The rooms of the first floor (not to be confused with the ground floor) of a stately home are often the most indicative of the era in which the home was built. In large 18th century stately homes the first floor consisted of a series or rooms opening into each other in an ongoing circular procession. There were no outside entrances to each room One had to enter the first room and cross it to get to the second room and so on.
The layouts of homes–particularly older houses for ancestral family seats would have been built along floor plans more common in the centuries before–would not necessarily have all rooms accessible from a common hallway or passage. Some rooms could be entered only from other rooms, connected by doorways throughout. (This is often notable in grand houses or even palaces such as Versailles.) Consider the time period of when a house was likely to have been constructed or added on to (newer wings on an older central structure could make for interesting quirks of differing architecture,) and the fashionable layouts popular at the times.
The saloon, an older version of the French word salon was usually the largest and grandest room in the house. It might also be called the state room or great chamber. It was capable of hosting a large gathering, an exhibition, or even a ball. This was a remnant of the days when large homes such as these were in the hands of royalty or their relations. People would enter the home by way of the saloon or great chamber. One moved through the series of rooms after that based on one's position in the homeowner's retinue.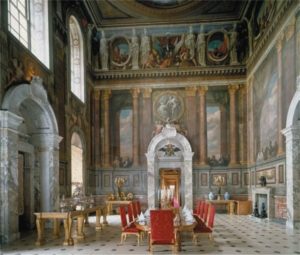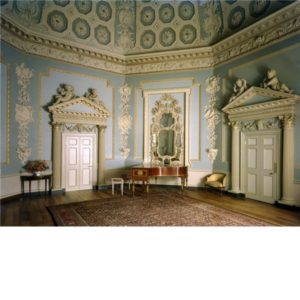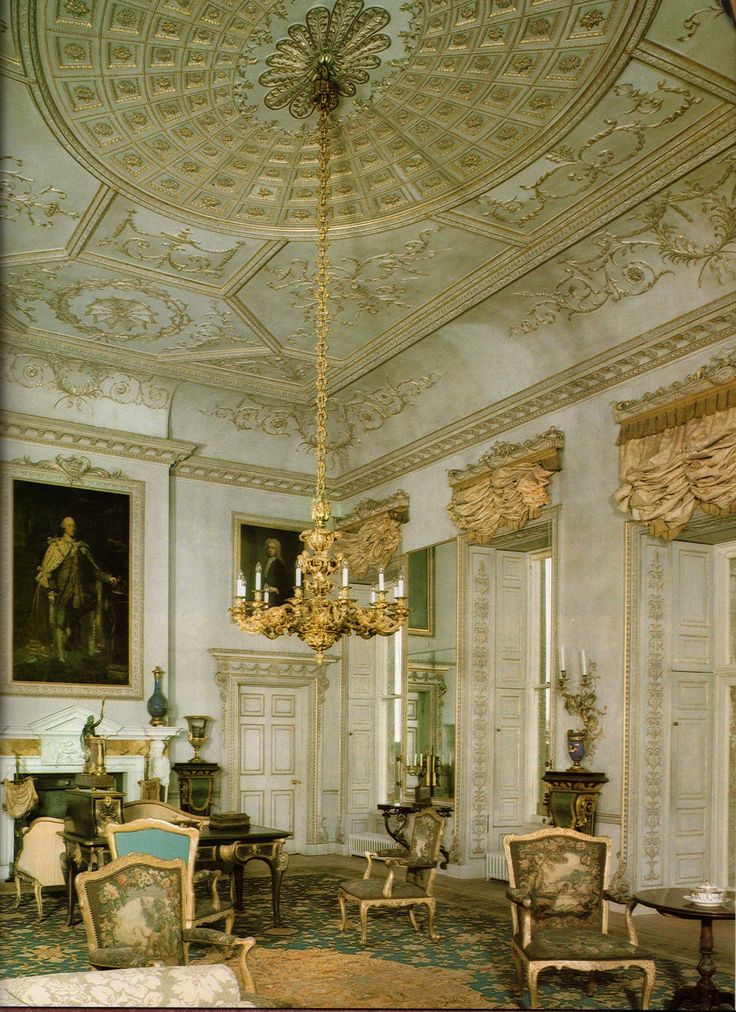 The Drawing Room Has Nothing to Do with Art
The term drawing room is derived from the 16th century terms withdrawing room or withdrawing chamber. In large 18th century English stately homes a withdrawing room was a room to which the owner of the house, his wife, or his distinguished guest who occupied a main suite of rooms in the house could withdraw for more privacy. It was usually off the saloon or great chamber and sometimes even led to a formal or state bedchamber. It was still considered a formal room in which to greet and spend time with visitors. It was also the reception room for evening entertainments. A house might have more than one drawing room as in larger homes there might be several suites of rooms to which a drawing room was attached.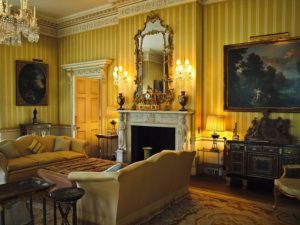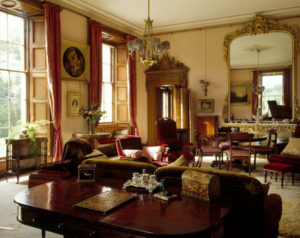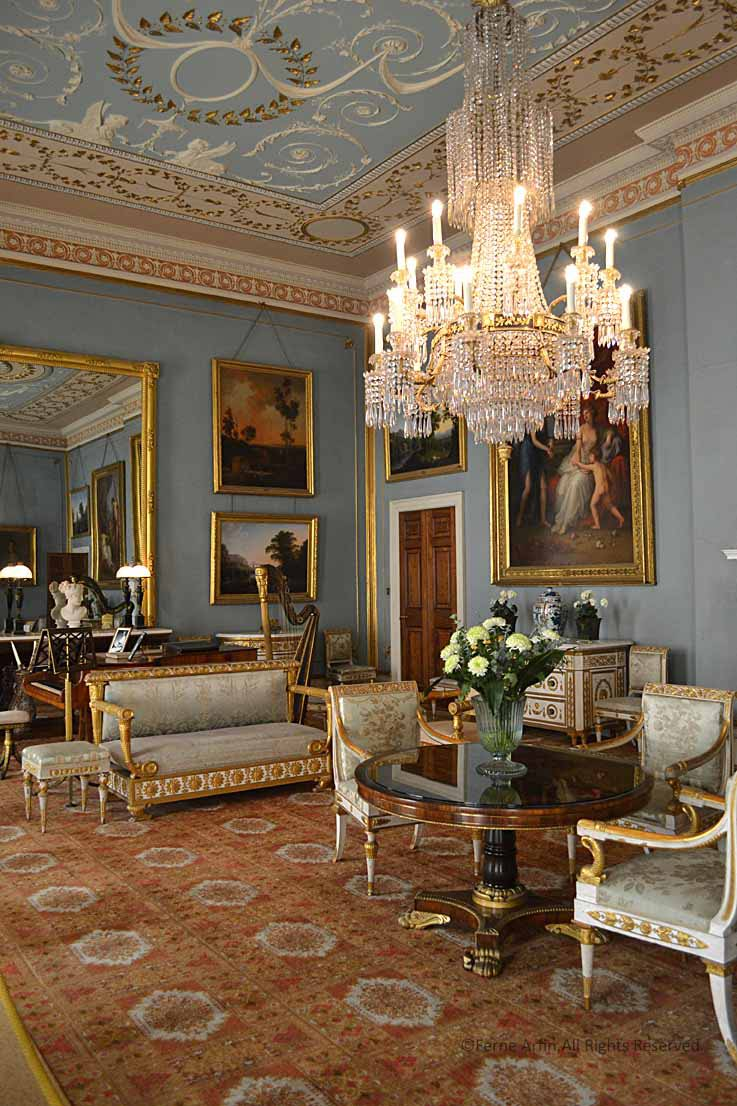 Drawing rooms came in three basic sizes and their uses were more often than not dictated by these sizes.
Small Size : 16 feet wide by 18 to 20 feet long
Good Size : 18 feet wide by 24 feet long
Superior Size : 20 feet wide by 30 feet long to 26 feet wide by 40 feet long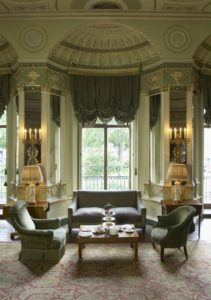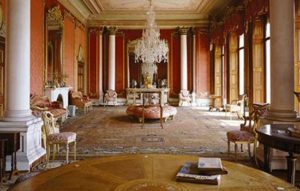 Essentially the drawing room was the grand standard for everything–sit in there when one was At Home to receive callers in the morning ("morning" being anytime from breakfast [9-10am usually] to dinner time [3-6pm, depending on how fashionable one was – the later one was the more fashionable one was considered] and not necessarily literally 12am-11.59am,) and then to gather prior to dinner, then for the ladies to withdraw to after dinner, later to be joined by the gentlemen, where coffee and tea would also be served late in the evening. There might have been a musical instrument or card tables for entertainment, or one might simply have relied on conversation or reading.
Here is where it became a bit complicated. How many drawing rooms might a house have? It depended on the size of the house and how much the family might entertain. If one was rich and received many callers, one might have a morning room as well as one or two drawing rooms. In order to designate these rooms or to give servants direction the rooms might be called The Blue Drawing-Room or The West Drawing-Room or The Egyptian Drawing-Room, identified by the color of the decor, the location in the house, or the style of the decor.
A lady might have had a more intimate and personal sitting room, sometimes attached to her bedchamber suite, but she only received especially close friends there. A morning room could have been used for these calls, or the standard drawing-room. If a morning room was used, the drawing-room was then used in the evening for pre-dinner and after-dinner socializing and entertainment. For this the largest/fanciest drawing-room was used to make the best impression.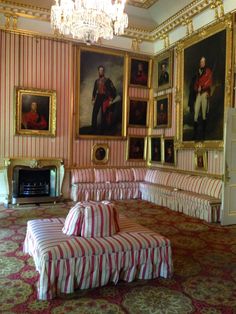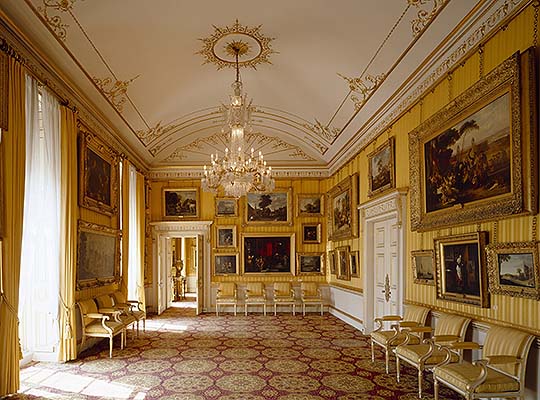 Come into my Sitting room… Morning room… Parlor,  said the Duchess to the Duke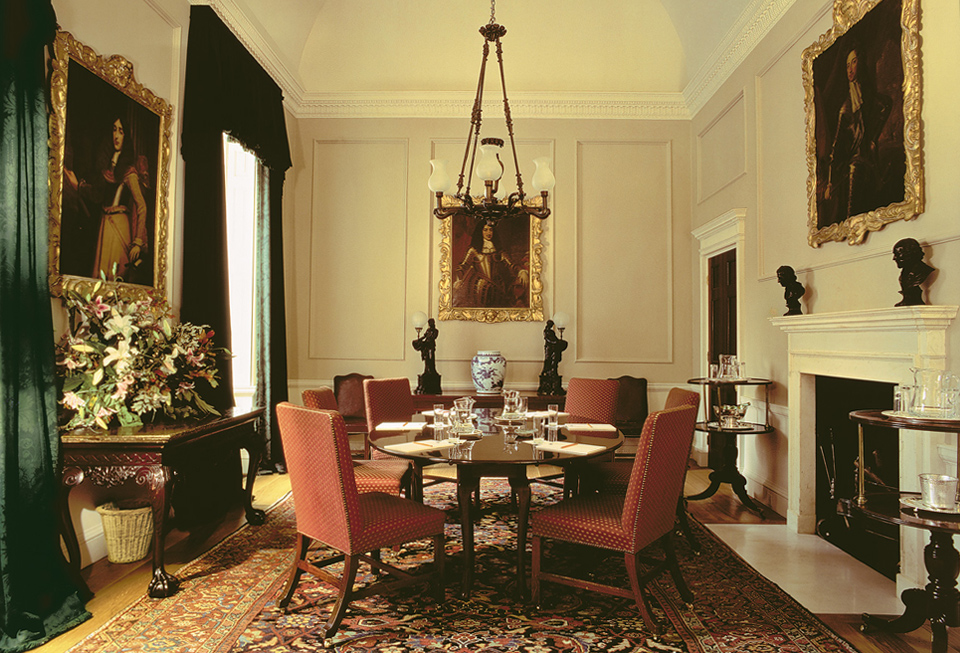 The last rooms in this particular category were for the private use of family members. As I noted earlier, a lady might have a sitting room attached to her bedchamber suite or in a large country house she might have a sitting room or parlor for her own particular use. A sitting room, parlor, or morning room was more often than not used for the family to spend time together. The ladies of the house might gather to sew, embroider, read, and chat. The family might gather to discuss the day's events or a family issue or simply to enjoy each others company. Whilst townhouses had most of the same rooms as one's country house they were usually smaller in number and size. And whilst you would find these last three rooms in a country house they were more commonly found in townhouses. In the mid to late nineteenth century, with the rise of the moneyed middle class, these were the rooms more commonly used to entertain visitors and for intimate family gatherings in the smaller houses associated with merchants and their families.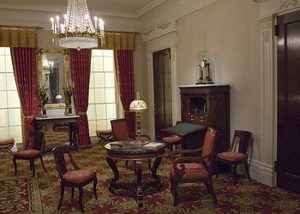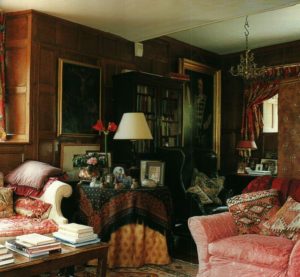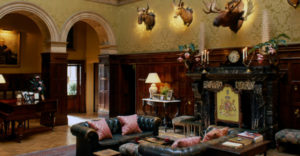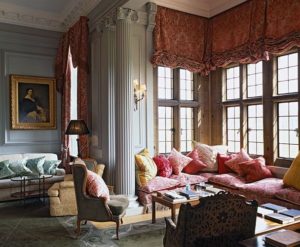 And there you have it! A little tour and brief primer on one specific set of rooms one might find in a Regency and/or Victorian era home. Was it an excuse to also look at photos of some lovely rooms whilst our friends Victoria Hinshaw and Kristine Hughes Patrone are touring the UK? Absolutely! Stay tuned for a look at another set of rooms soon!