BY LOUISA CORNELL
The story of the Darley Arabian starts in a place featured often on news stories today. He was born in 1700 in the Syrian desert outside of Aleppo. Sheik Mirza II bred the magnificent bay colt and in 1704 the British Consul, Thomas Darley, offered to buy the horse for 300 gold sovereigns. At some point, the sheik decided he could not bear to part with the colt and sent emissaries to Darley to renege on the deal. Darley, however, was not to be denied. He arranged to have the colt acquired and smuggled out of the country by way of Smyrna. Thus it was, with instructions sent ahead to Darley's brother, Richard, at the family seat at Aldby Hall, Darley's newly acquired prize landed in England.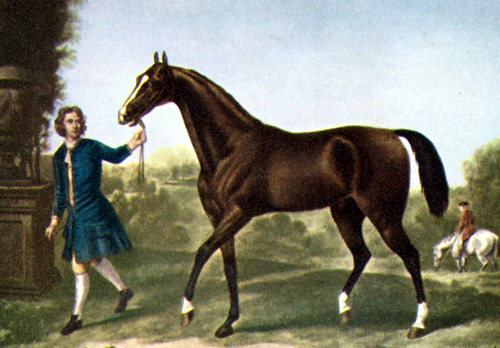 Darley informed his brother the horse's name was Manak, a descendant of the Muniqui line of Arabians, known for their speed and endurance. Manak's breeding years spanned 1706 until 1719 and he is said to have covered (bred with) few outside of  Darley's mares. He did, however, produce quite a few great runners. One of the colts he produced out of a non-Darley mare was Childers. Childers, foaled in 1715,  was out of a mare owned by Leonard Childers of Cantley Hall in Doncaster. The horse was later purchased by the Duke of Devonshire and became known as Devonshire Childers. His most well-known name was Flying Childers, and he was considered "the fleetest horse trained in this or any other country."
Flying Childers continued his father's line through his son Blaze. Blaze's son Old Shales was an important trotting sire and is considered the foundation sire of the Hackney breed. Blaze's great grandson, Messenger, became the foundation sire of the American Standardbred.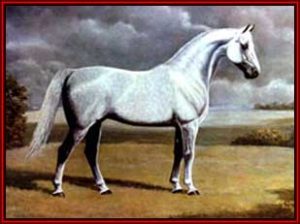 The Darley Arabian sired a colt foaled in 1716 known as Bartlett's Childers. Whilst this colt, for reasons of health, never raced, he became a great stallion for his owner, Mr. Bartlett. Barlett's Childers stood at stud at Nutwith Coate in Yorkshire. He sired a number of first rate runners, but it was his son, Marske, who went on to sire the great horse, Eclipse, that insured Bartlett's Childers's place in racing history.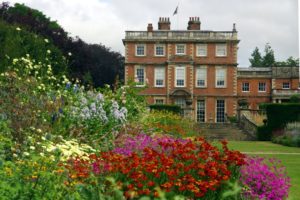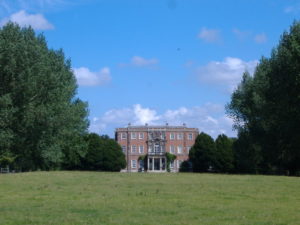 The Darley Arabian spent his entire life at Aldby Hall and lived to the ripe old age of 30 years, old for any horse, and especially for one during this era. With a bit of larceny, kidnapping, and smuggling the little bay foal born in the tents of the Bedouins of Syria ended his days in the green fields of England. And his legacy lives on in the racing horses, not only of England, but of the world.