BY LOUISA CORNELL
All historical romance authors start out as historical romance readers. At least I hope they do. These same historical romance readers turned authors read, in all likelihood, one book that dragged them into the genre and refused to let them go. For me it was Pride and Prejudice, followed closely by Jane Eyre. No matter what the "gateway" historical romance novel, most, if not all, historical romance addicts dream of traveling to England to see the places they have only imagined when they were reading. For some it is an annual pilgrimage. For others it is a once in a lifetime trip.
Whichever it is, Sonja Rouillard's charming and informative book is the perfect travel companion. From the brilliant short story featuring Jane Austen's Emma on a visit to modern London to the Appendices of historical romance novels quoted throughout the guide and suggestions as to romance novels to read whilst on the trip, the book is well-researched, whimsical, extremely informative, and replete with useful ideas, descriptions, and tips to plan and execute a memorable romance reader's trip to London and several outlying areas featured heavily in historical romance novels.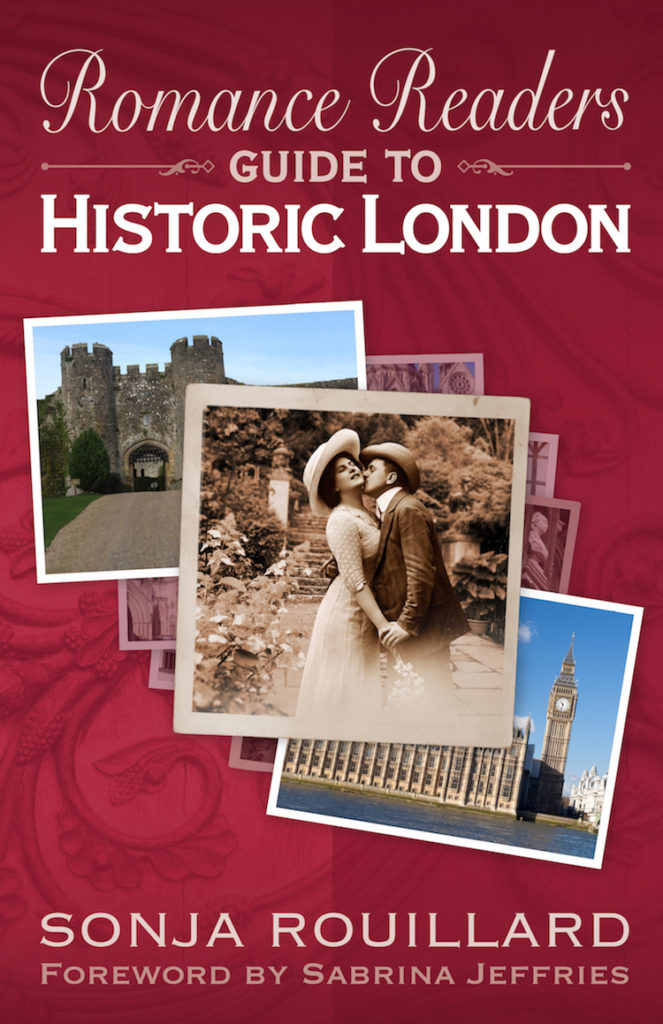 Whilst the introductory short story is entertaining and endearing, it also gives the traveler a prospective on travel across the ages. With that, the next chapter provides a brilliant set of criteria for the author's grading of each of the suggested sites to visit. There is some wonderful information about history in general and as it pertains to the reader of historical romance. And there is also some practical travel advice for the romance traveler.
The author has done a fantastic job of picking sites appealing to almost any reader of historical romance set in a variety of eras. And the entries for each site are well-researched and delightfully written. She also grades the sites as to their authenticity to the historical eras in which they most often appear in romance novels. And, of course, she lets the reader know if a site mentioned in a historical era has since disappeared. I found myself reading the entries strictly for the information and entertainment in them. The Then and Now aspects of each site allow the traveler to decide which sites are most appealing to them.
Period maps and a quick list of museums, along with the fees one might be expected to pay is most helpful. And the chapter on staying in period authentic places and dining with historical style, on a winsome scale from "touring like a governess" to "touring with royalty" is amusing and timely. There is a chapter on period activities in which one can participate today that is a stroke of genius.
With numerous photographs, maps, suggested excursions from London to other places mentioned frequently in historical romances, and entertaining and intriguing entries on every page, the Romance Readers Guide to Historic London is the perfect traveling companion for the historical romance reader making a pilgrimage to the land where historical romance was born. With its other worthy qualities, it is also an excellent read. One I intend to add to my research library.
Romance Readers Guide Buy Link:
Amazon: https://www.amazon.com/Romance-Readers-Guide-Historic-London/dp/099874090X
or
Written specifically for the 30 million historical romance fans in U.S., the Romance Readers Guide to Historic London offers everything you want to know about the famous London sights in romance novels. In the "Then and Now" chapter (nearly half the book), learn the back-stories of places such as Almack's, Bedlam, and White's, and whether they're still around or can be visited. Hear fascinating anecdotes, like which princesses stayed where or which upstairs maid married up. More than 130 photos and "Then and Now" illustrations show how these places have changed over the centuries. There's a foreword by NY Times best-selling author Sabrina Jeffries, and romance excerpts by Jane Austen, Georgette Heyer, and today's best selling authors (Mary Balogh, Tessa Dare, Elizabeth Hoyt, and more) add delightful flavor to the places described.
The Guide is an entertaining read for the armchair traveler curled up by the fire with a warm cup of tea. But, it's an essential resource for anyone who wants to experience old-world London first hand. Enjoy an authentic Afternoon Tea in a charming salon or play princess sleeping in a four-poster bed or even a castle! With historical maps, insider tips, and "~for the guys" highlights, the Guide will make it easy for even a rookie traveler to hit all the historic-romance highlights. The Romance Readers Guide to Historic London is your companion to the London of Elizabethan, Georgian, Regency, and Victorian times, whether in the comfort of your own home or on that once-in-a-lifetime trip.
Praise for the Romance Readers Guide:
"Not only does she point out places I have not seen, she has my love for all things romantic at the forefront. … If you are planning a trip to England, LONDON in particular, you should definitely purchase this book and keep it with you every day you are there."
— Amazon customer review, 5 Stars
Author Biography:
Sonja Rouillard is a successful writer of fiction and non-fiction. Recently, she launched an erotic romance career under the name Kate Allure with two books from Sourcebooks (Playing Doctor and Lawyer Up), receiving high praise: "The sensuality and sexuality are palpable…4 Stars!" & "Escapism of the richest, most decadent variety." —RT Book Reviews. "Intense chemistry, great characteriza-tion, and a kinky page-singeing ending will have readers clamoring for more." —Publishers Weekly.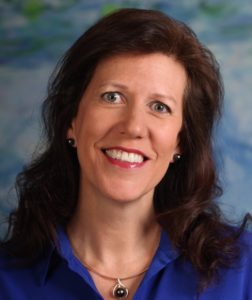 Besides being a huge fan of historical romance, Sonja's other great love is travel and seeking unusual, off-the-beaten-path experiences. China, Monte Carlo, Bora Bora, Mexico, and Poland are among the many foreign countries she's visited. Her extensive U.S. travel covers the gamut from exotic Hawaii, to historic Washington, D.C., and the indigenous cultures of six remote Native American reservations. Sonja lives in California with her husband of 26 years, 3 children, 2 dogs, 2 cats, and a Flemish Giant rabbit.
Social Networking Links:
Website:        http://www.romancereadersguides.com or https://tinyurl.com/m9bhhns
Facebook:     https://www.facebook.com/RomanceReadersTravelGuides or
Twitter:        @RomGuides or https://twitter.com/RomGuides
Goodreads:   https://www.goodreads.com/RomanceReadersGuides or https://tinyurl.com/lkr2stx