by Kristine Hughes Patrone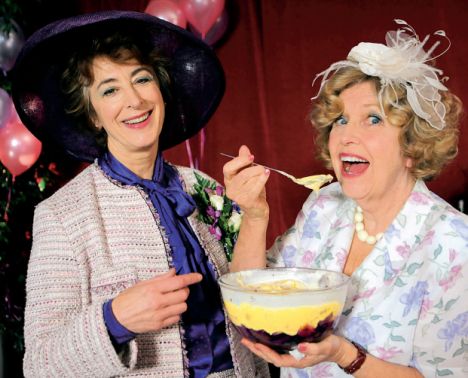 Two British widows who met at a wedding trade letters in which they attempt to one-up each other with stories and events from their lives. Based on the iconic BBC radio show, this 10-part series stars Maureen Lipman (The Pianist) and Anne Reid (Last Tango In Halifax).
The wedding of Irene's daughter Leslie was a great success, but Irene later learns that guest Vera is not a relative at all-just helping with the catering-but she's very nicely written to say thank you, so Irene replies to Vera, thanking her for her thank you letter.
Vera and Irene reveal their exploits and adventures to each other in their letters and e-mails, but sometimes their correspondence becomes fractious when one accuses the other of being an alcoholic or engages in too much one-upmanship. Nevertheless, when the chips are down and the going gets tough, each is instantly there for the other, like a charge of the cavalry but with a more sarcastic bugle call.
As stated above, the series was originally a BBC Radio 4 comedy starring Patricia Routledge and Prunella Scales and there's very much a "Mapp and Lucia" quality to Vera and Irene's relationship – with humour, pathos and a soupcon of malice occasionally thrown in for good measure. The series is lots of fun and available on Acorn TV.