by Victoria Hinshaw, with Kristine Hughes Patrone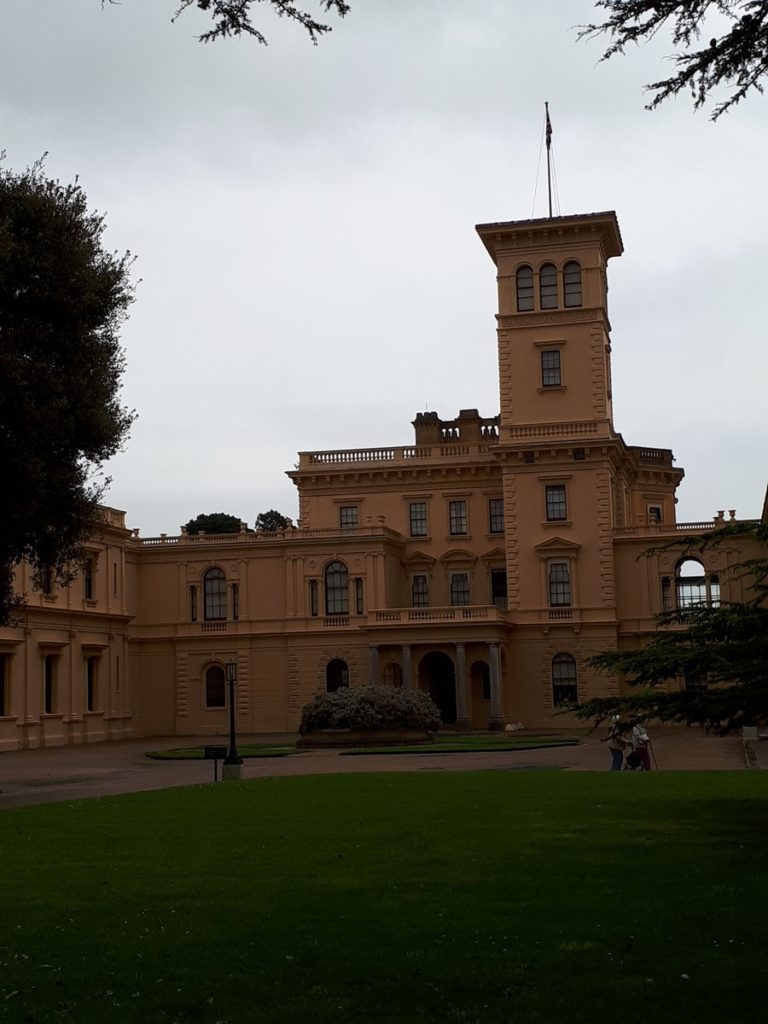 After a break we eagerly went upstairs to see the personal rooms of the royal couple and their children.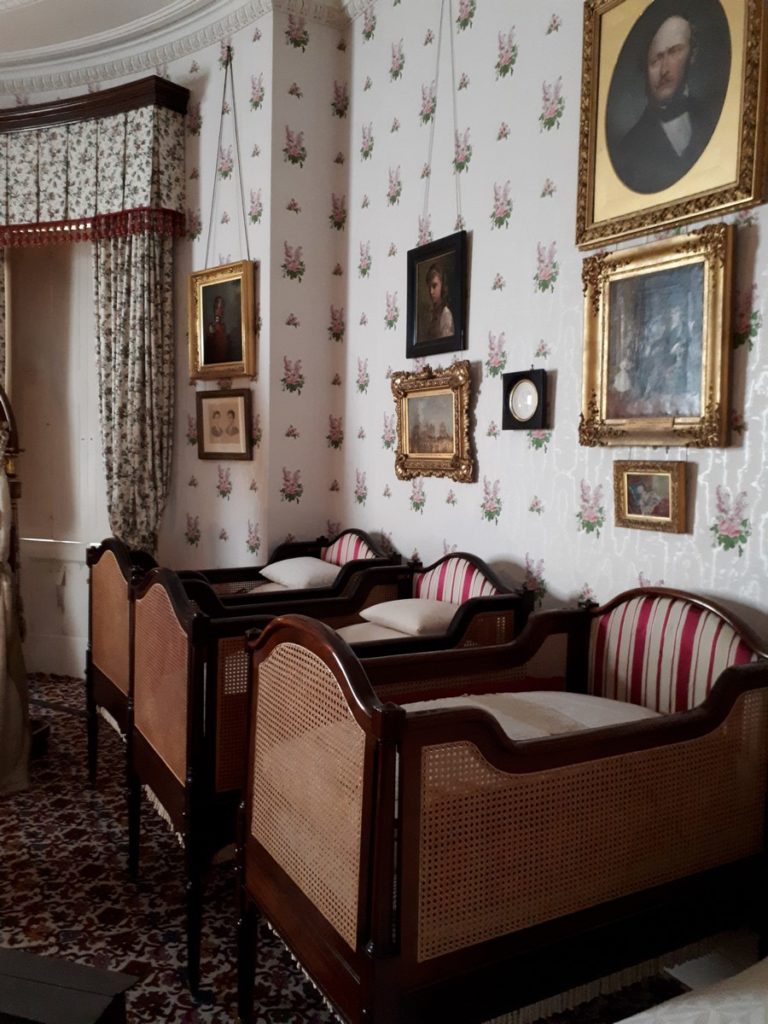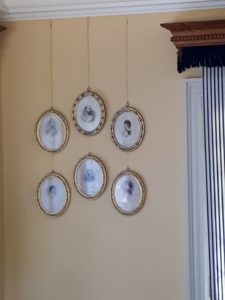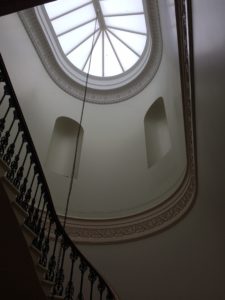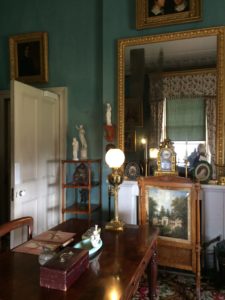 Victoria and Albert had adjacent suites of rooms on the first floor. after Albert's death in 1861, the Queen kept his rooms just as he had left them.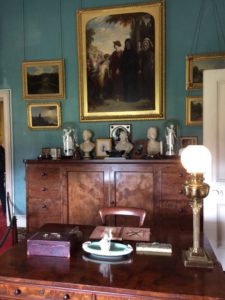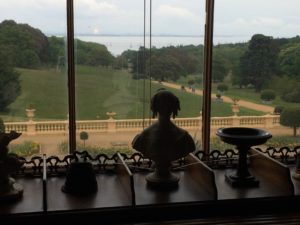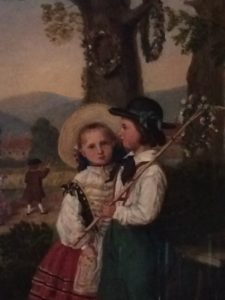 The painting above, hanging in Prince Albert's Writing Room, shows the Queen's portrait of Princesses Louisa and Helena in costume for a play they performed.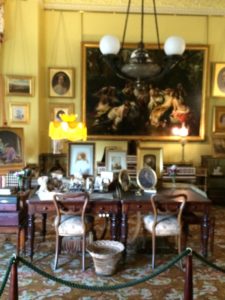 Victoria and Albert worked side by side in this room, where the family also gathered for informal activities.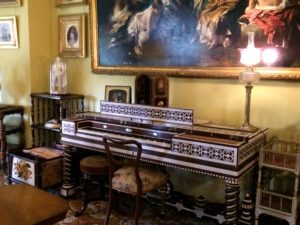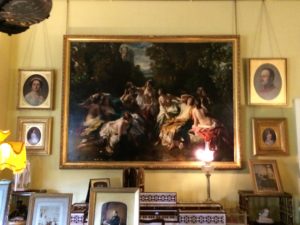 The painting above, described by the guidebook as  "remarkably sensual," was a birthday gift for Albert from the Queen.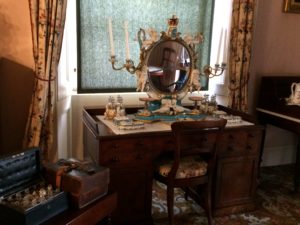 The Minton dressing table set was commissioned by Prince Albert as  a Christmas gift for the Queen in 1853. The room contained a bath and a shower, in addition to a WC, all tastefully paneled in mahogany.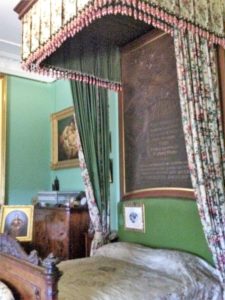 Victoria died in this bed at 6:30 am on January 22, 1902, memorialized in the plaque above.
On the ground floor again, the Horn Room is filled with stag's horns, many from Balmoral.  Often used as a visitor's waiting room, here you find Sorrow, the portrait of Queen Victoria on her pony Flora held by John Brown, her Highland servant and confidante.  The artist Landseer exhibited it at the Royal Academy in 1867. Below is a better image from the Royal Collection.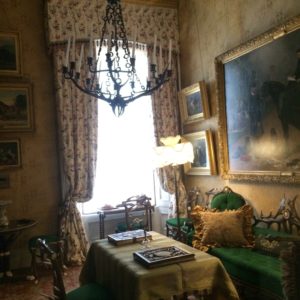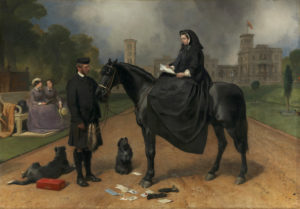 THE DURBAR WING
Constructed in 1890-91, this wing honors the Queen's position as Empress of India. Mainly a reception hall, it is sumptuously decorated with Indian motifs and houses an extensive collection of treasures from the sub-continent.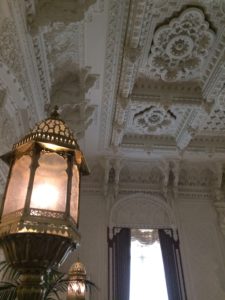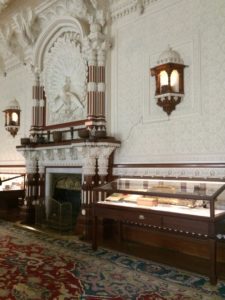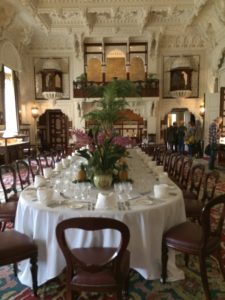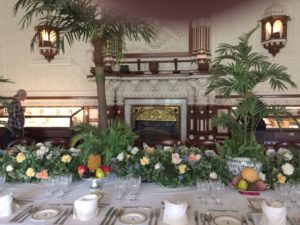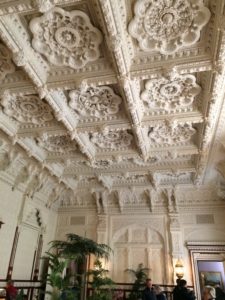 The Durbar Room is breathtaking… but there is more in the gardens and beach.
Part Three coming soon!
If you'd like to see Osborne House first hand, please take a look at Number One London's 2019 Queen Victoria Tour – also on the itinerary are Kensington Palace, Buckingham Palace, Windsor Castle and the Royal Pavilion at Brighton.