by Victoria Hinshaw
On Number One London's 2017 Country House Tour,  our group had a few adventures in addition to seeing spectacular houses and gardens. For most of our tour, we stayed at the Old Hall Hotel in the charming spa town of Buxton, Derbyshire, once well known for its warm mineral waters.
The healing qualities of the waters have been known since the Romans ruled.   Mary, Queen of Scots, came here several times while she was being held prisoner by the Earl of Shrewsbury in the late 16th century. A plaque on the hotel commemorates her visit, as does information etched into windows.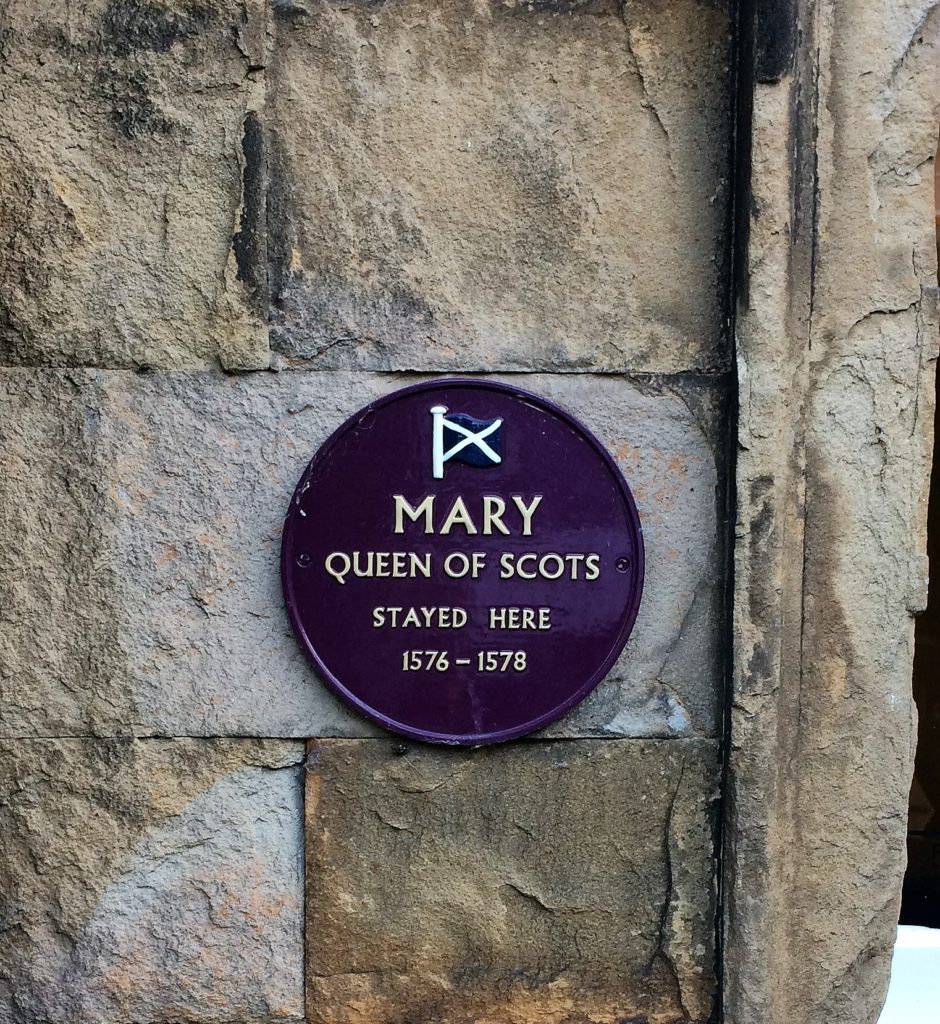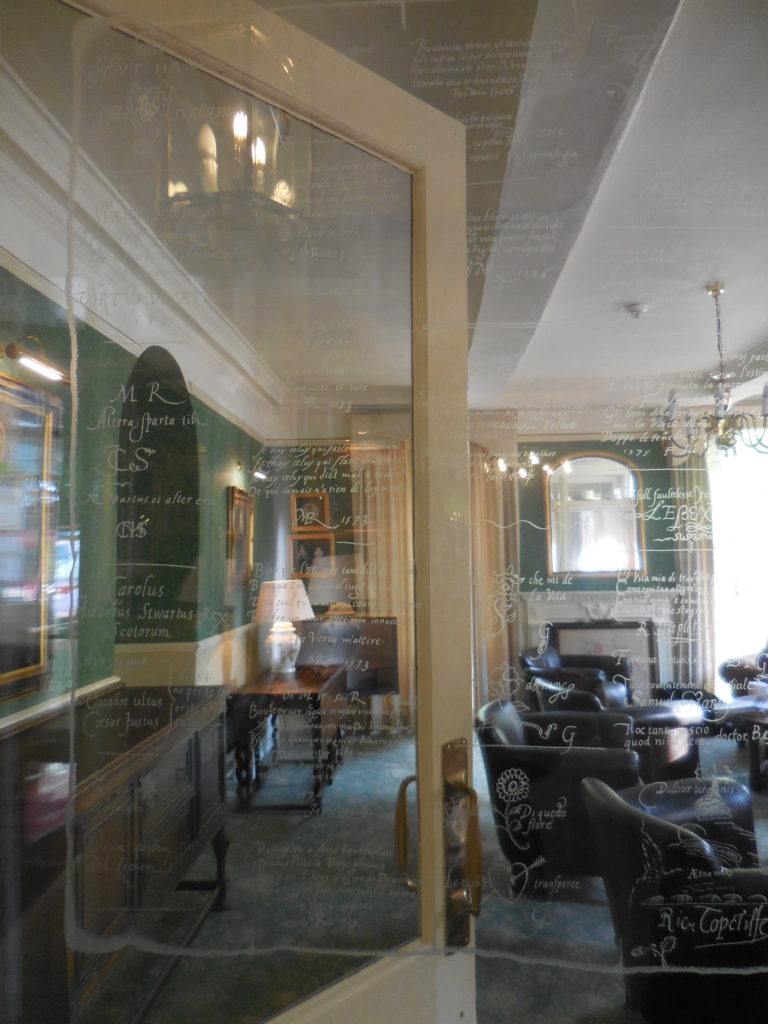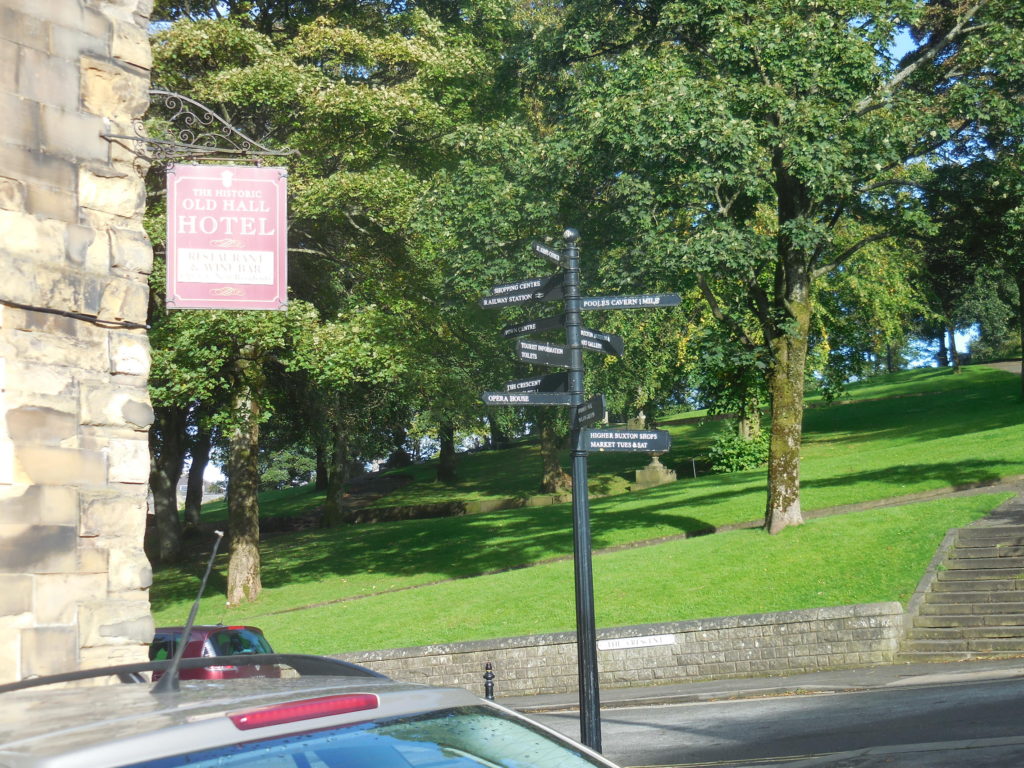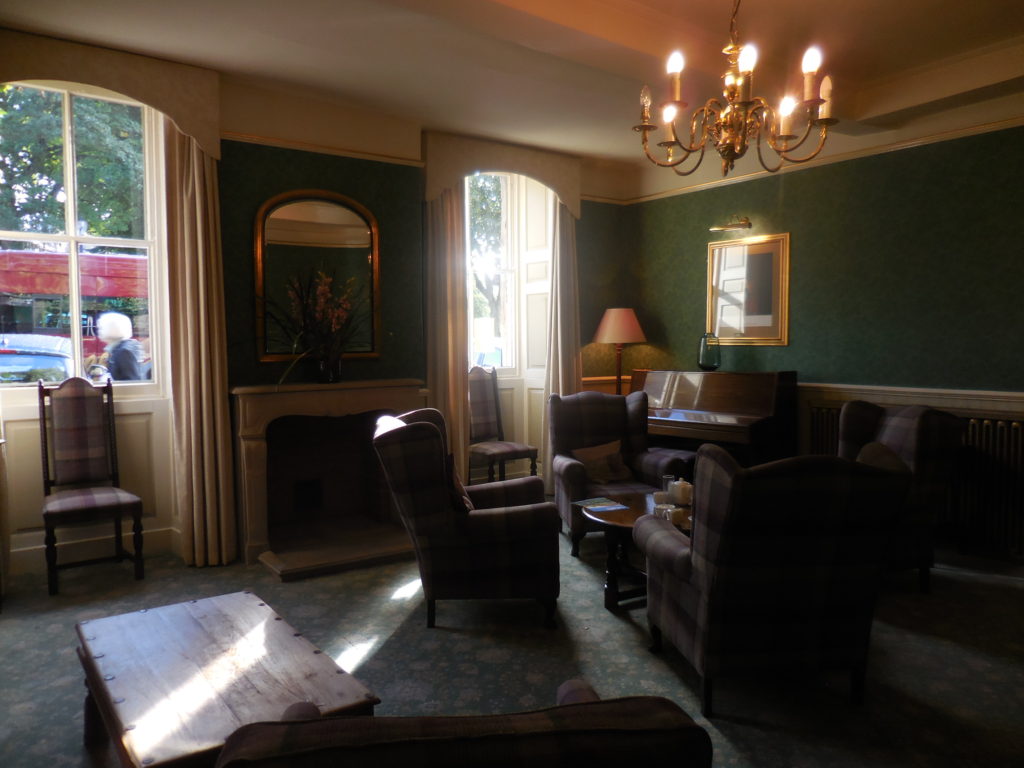 Below, the streets of Buxton, and a former stables later turned into a hospital and which is now a part of the University.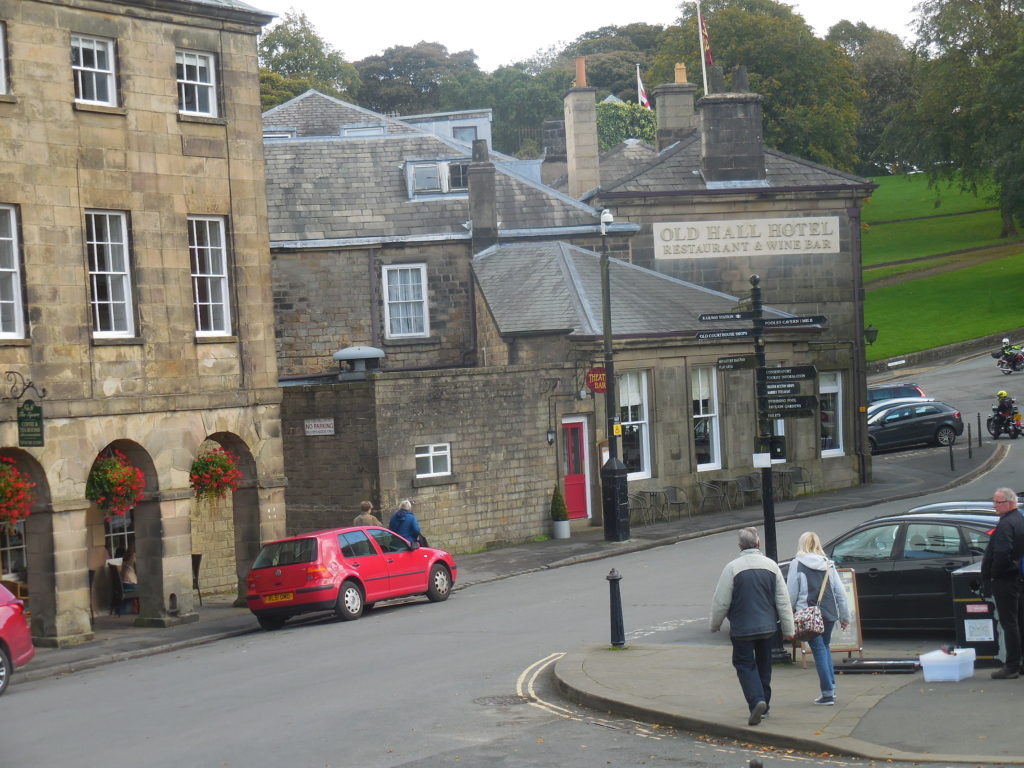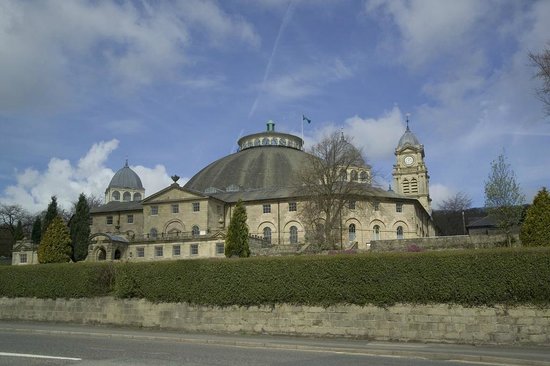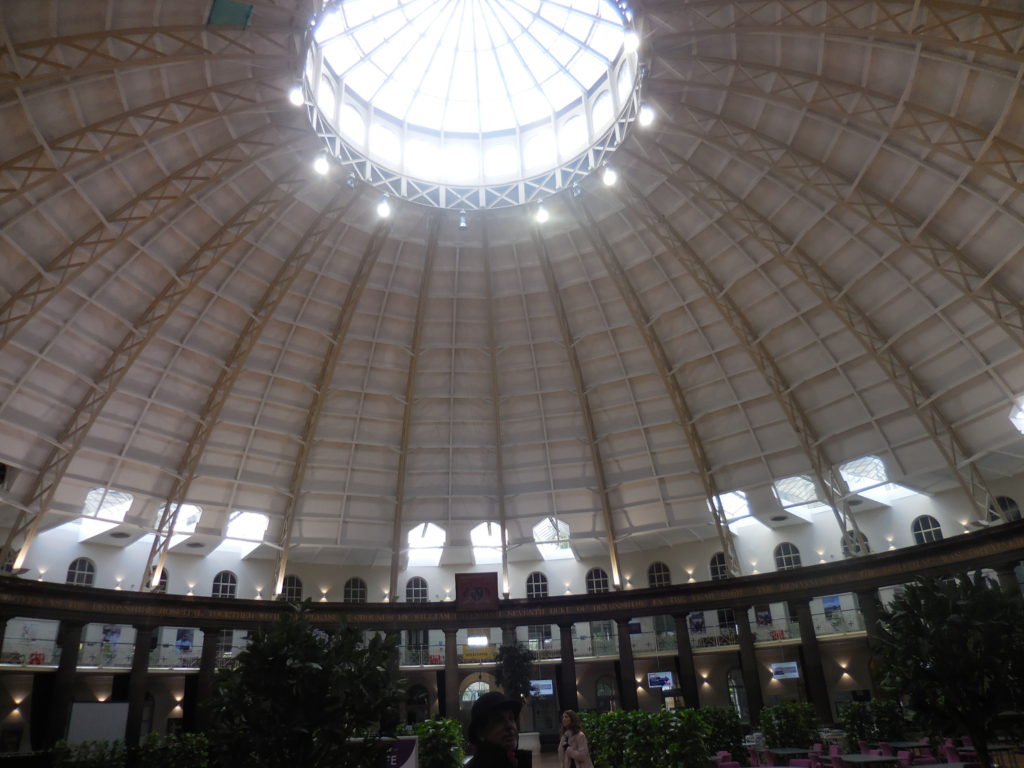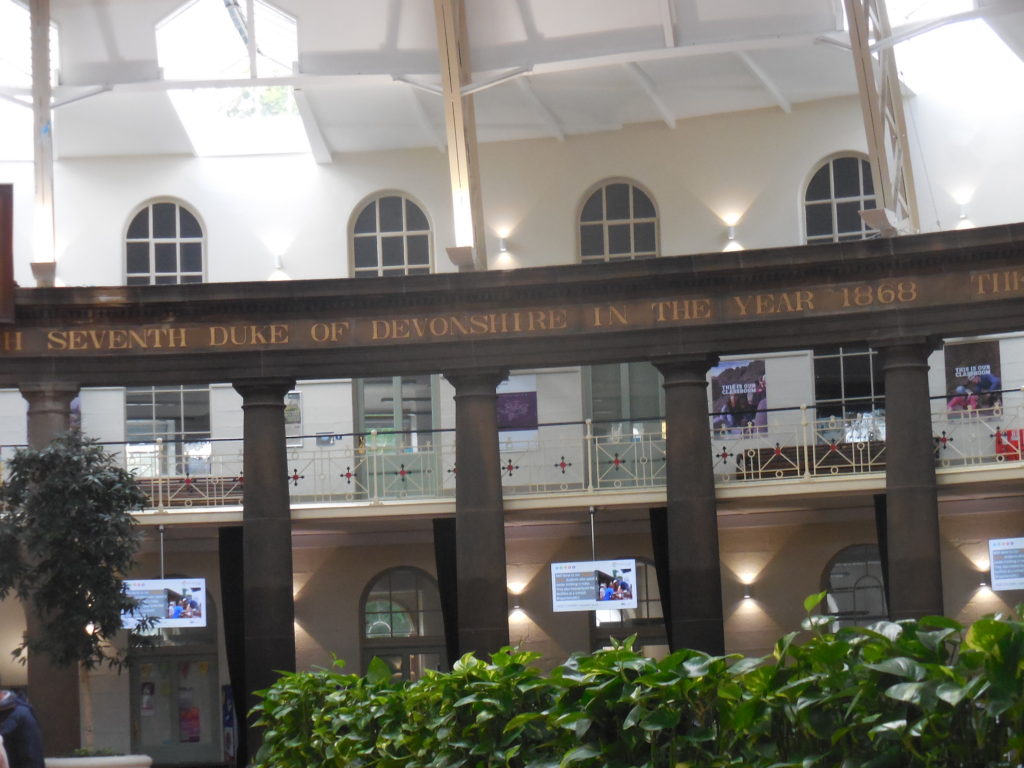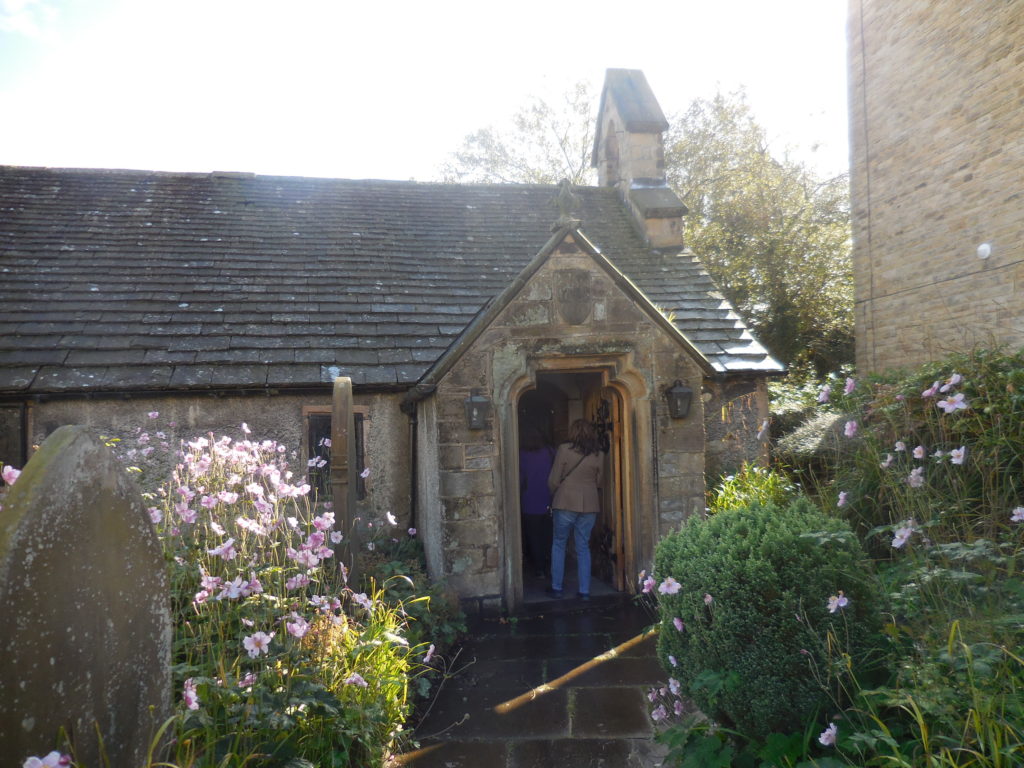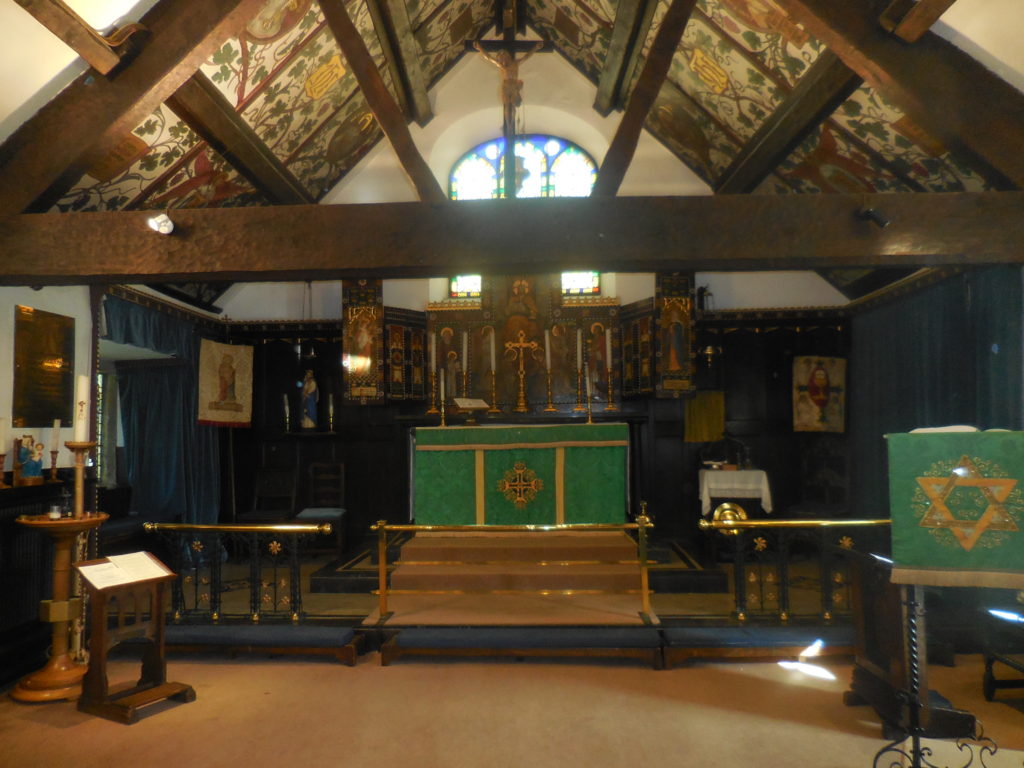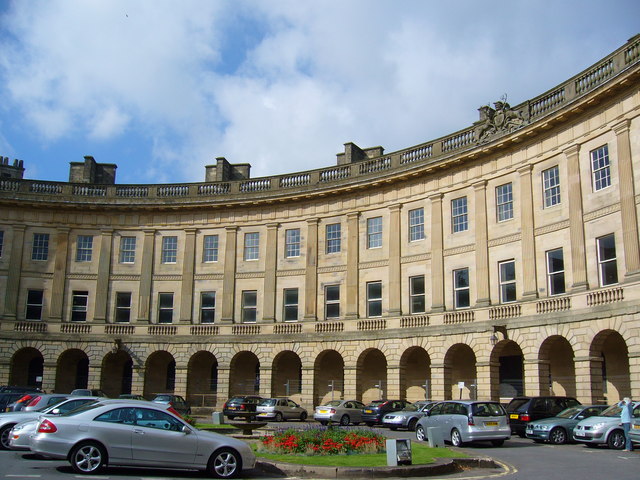 The Crescent, built in 1779 by the Fifth Duke of Devonshire, is being restored as a five-star, 80-room hotel and spa, right around the corner from our Old Hall Hotel.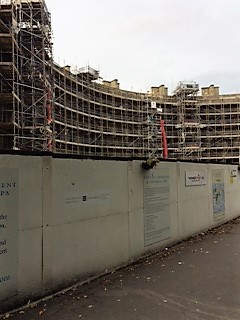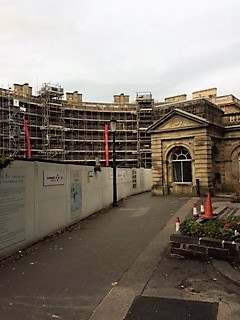 We covered a lot of the Derbyshire countryside and drove through the Peak District National Park. We stopped at Castleton for a spot of tea, and a bit of jewelry shopping; the renowned semi-precious Blue John gemstones can be found here.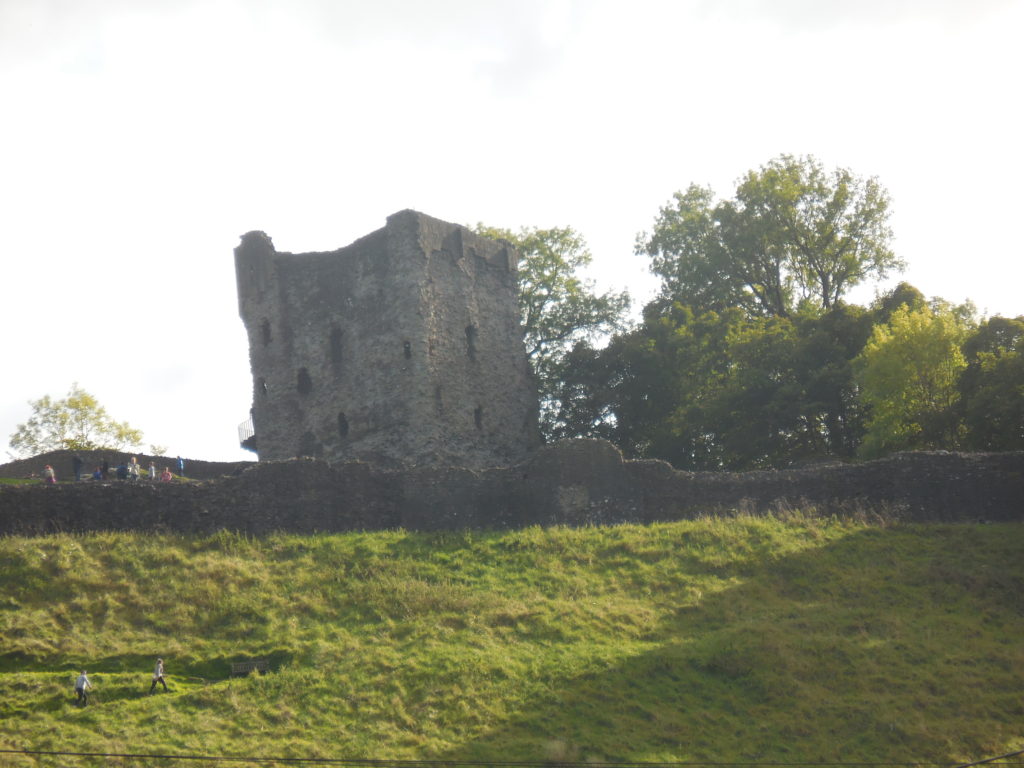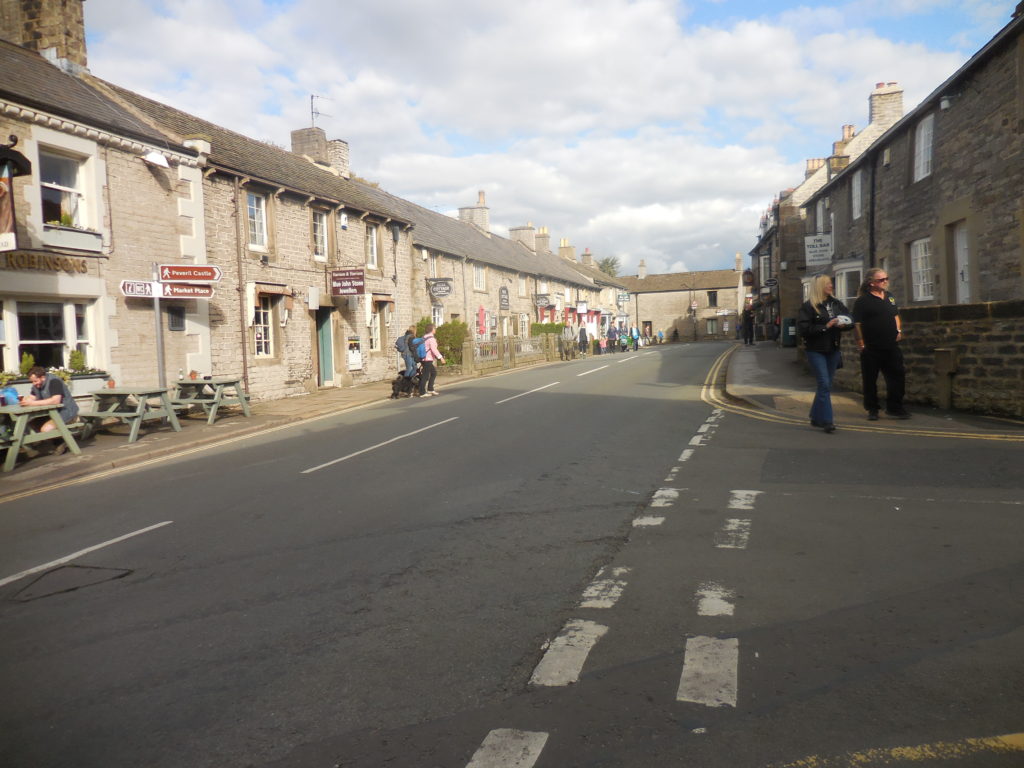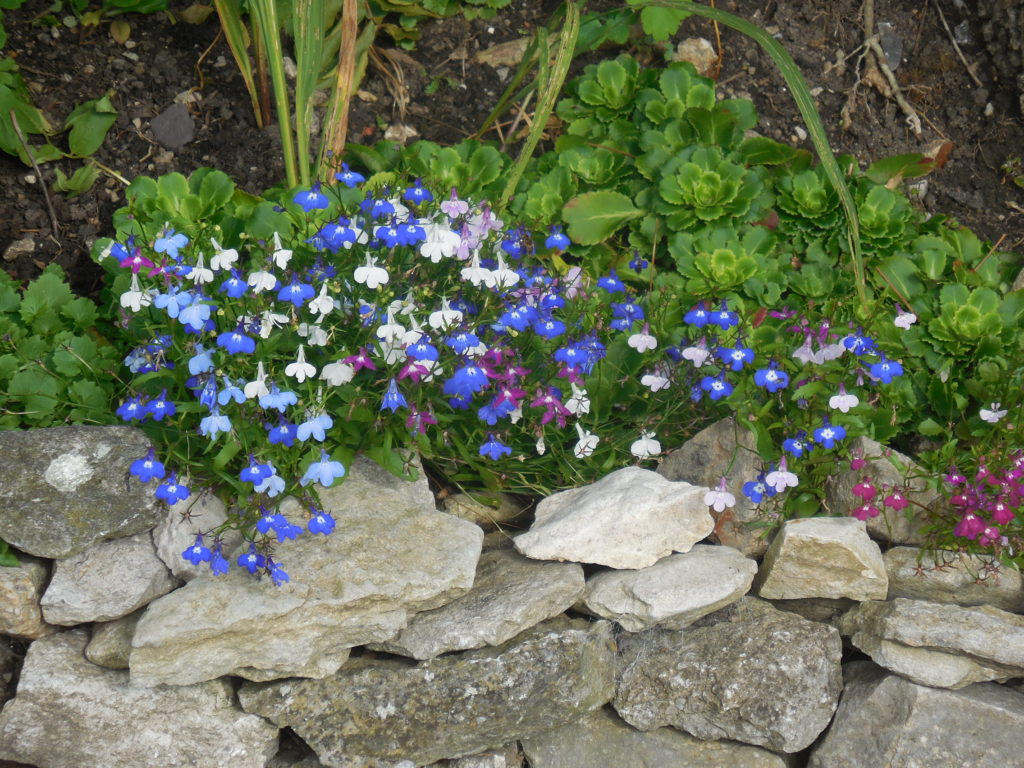 To close our series of adventures, I will tell you about an ancient bridge still in daily use despite its inconveniences.  The Swarkstone Bridge and Causeway is almost a mile long, crossing the River Trent and adjacent marches.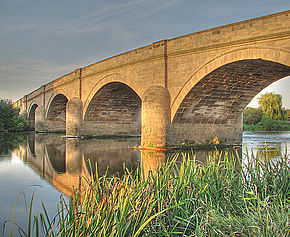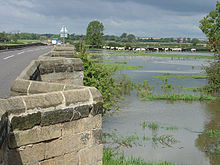 This Grade 1 listed structure, an official Ancient Monument, is a bit narrow for today's traffic, so vehicles sometimes have to take turns driving over some stretches.  It gives a good idea of how bridges were once built for traffic consisting of walkers, horses, donkeys, oxen, and assorted wheeled vehicles long before the internal combustion engine. I hope they never replace it!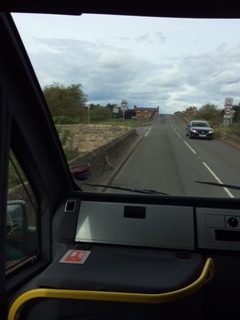 I have ever so much more to write about this great trip with Number One London Tours – Find details regarding Number One London's 2019 Country House Tour here.