Originally published in 2012
Perhaps it's the season, but it occurred to me recently that, between us, Victoria, Jo and myself have visited an inordinate number of graves in our travels. We even visit graves that are graves no longer – I can well remember that visiting the site where Henry Paget's leg was (formerly) buried in Waterloo was the highlight of my visit to the battle re-enactment.
When I cross the pond in December, I plan to visit Mary Delaney's grave in St. James's Church, Piccadilly, as it will literally be just across the road from my hotel and, oddly, I've overlooked it in the past. I've also got the Duchess of York's pet cemetary at Oatlands on my agenda and the pet cemetery in Hyde Park. It's curious that, centuries on, we continue to visit the gravesites of people we admire. What compels us to do so? I have no answer to that question, regardless of the fact that I'm one of the guilty. Perhaps its a feeling of "one-ship" with the dead person, a chance to quietly reflect upon their lives in solitude at the spot of their last resting place. Odd beings, we humans, but in case you doubt the number of graves we at Number One London have under our belts, I've rounded up some evidence and present it below.
Mary Robinson's grave in Old Windsor (Kristine and Victoria)
Princess Charlotte's memorial at St. George's Chapel, Windsor Castle (Kristine and Victoria)
Graveyard at Minster Lovell (Kristine)
The Duke of Wellington's memorial, St. Paul's Cathedral, London (Kristine and Victoria)
 The mausoleum at Bowood House (Victoria)
Update: Since this post was originally published, I have, indeed, made it to Mrs. Delaney's grave and to the pet cemetery at Oatlands, as well as to a few other grave sites along the way: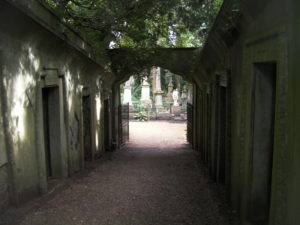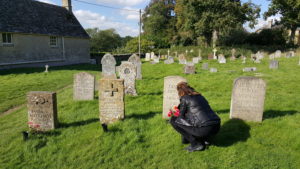 Happy Halloween!