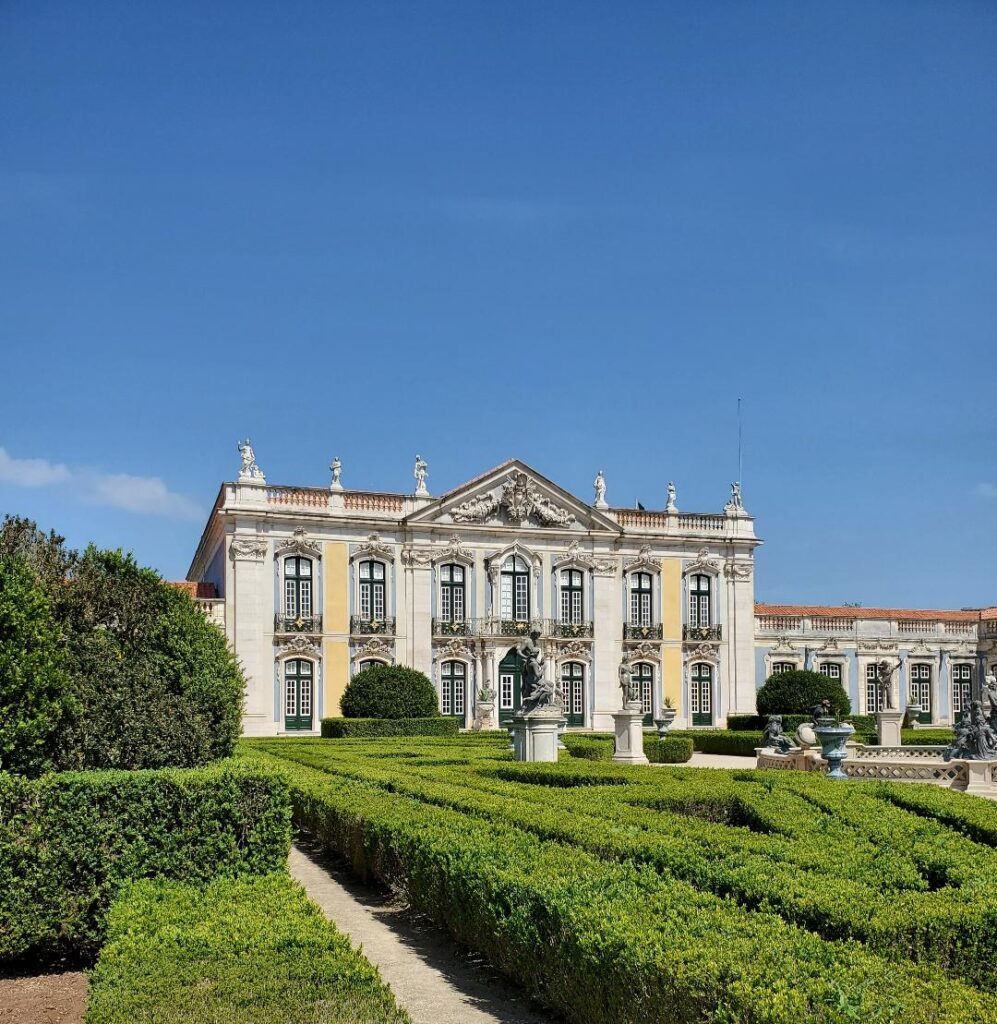 On a recent visit to Portugal, I visited 18th century Queluz Palace, located just outside Lisbon, as it's on the itinerary of Number One London's upcoming Peninsular War Tour – it's the site of Junot's signing the Convention of Sintra. The Palace was built as the summer retreat of Pedro of Braganza, brother of the king, who would go on to become king himself after marrying his niece, Queen Maria I. Queluz served as the official royal residence from 1794 to 1826.
To escape the forces of Napoleon I in 1807, the Portuguese royal family abandoned Queluz and fled to Brazil. The French occupational forces took control of the palace and their commander, General Junot, made several alterations to the building. On the royal family's return from exile in 1821, King João VI preferred to live at the Palace of Mafra.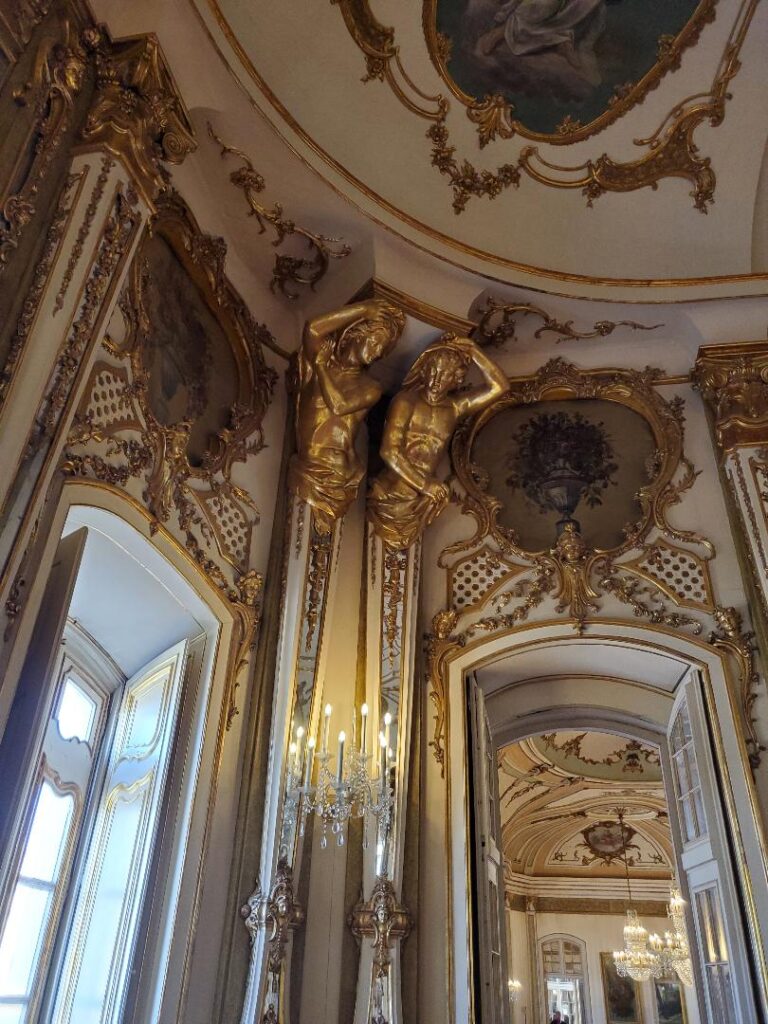 Restoration of the Palace after years of neglect and a fire in 1934 has brought the building back to life, it's Rococo rooms now decorated with murals, ornate ceilings and period furniture that demonstrate how tastes developed in this period marked by the baroque, rococo and neoclassic influences.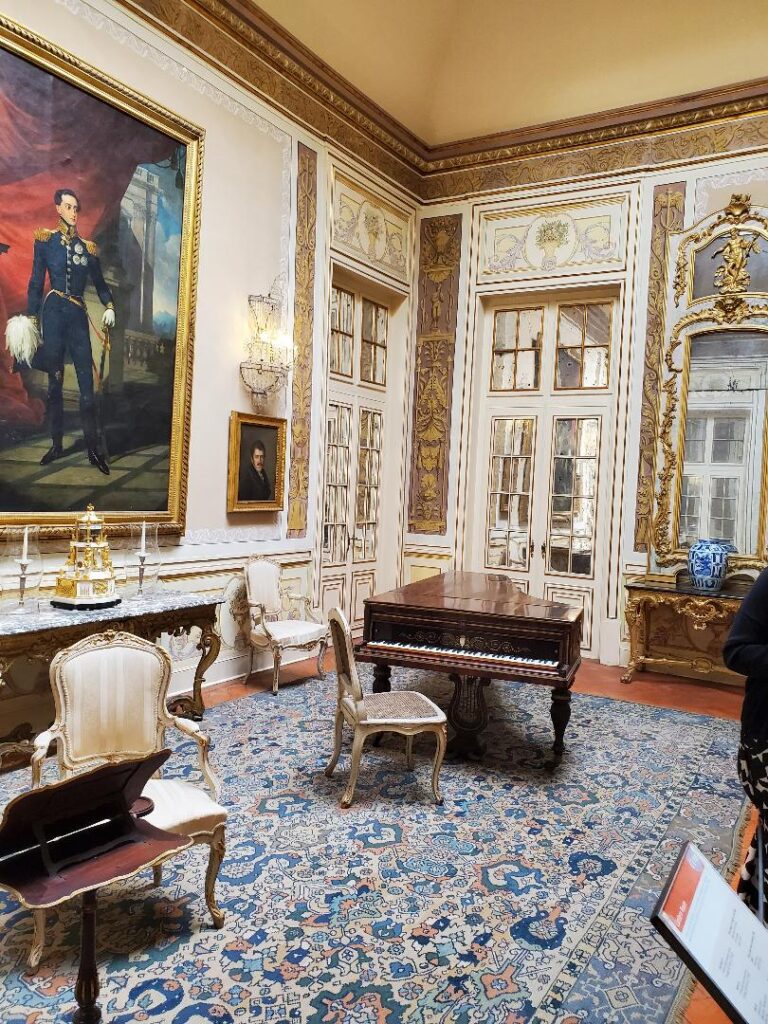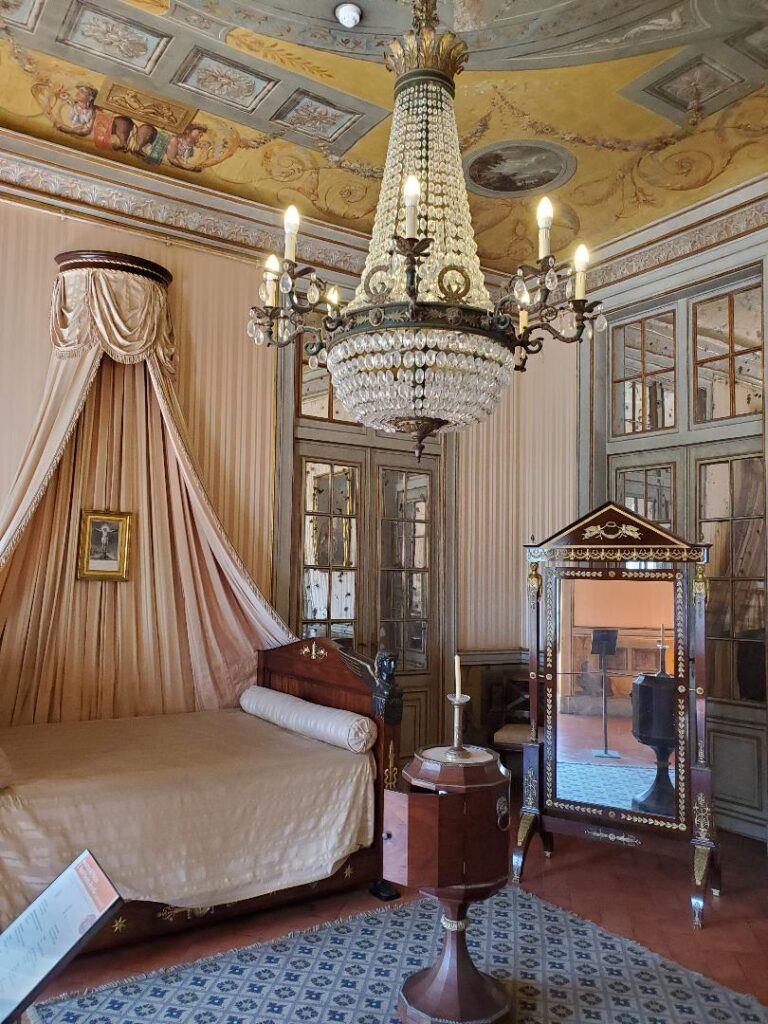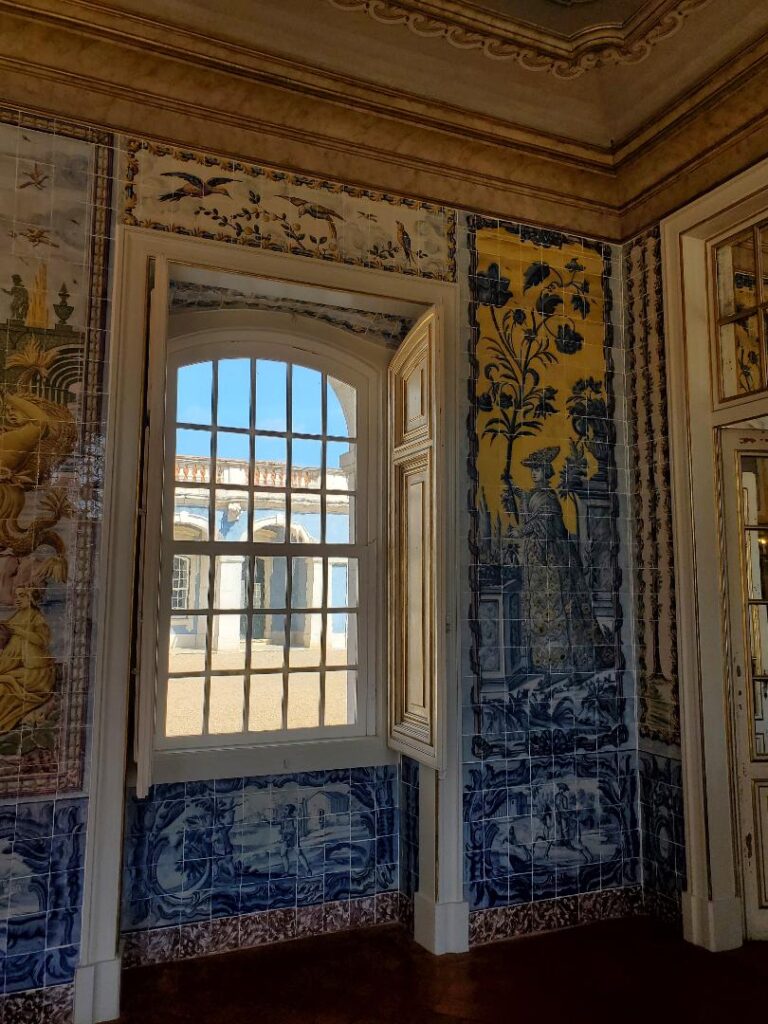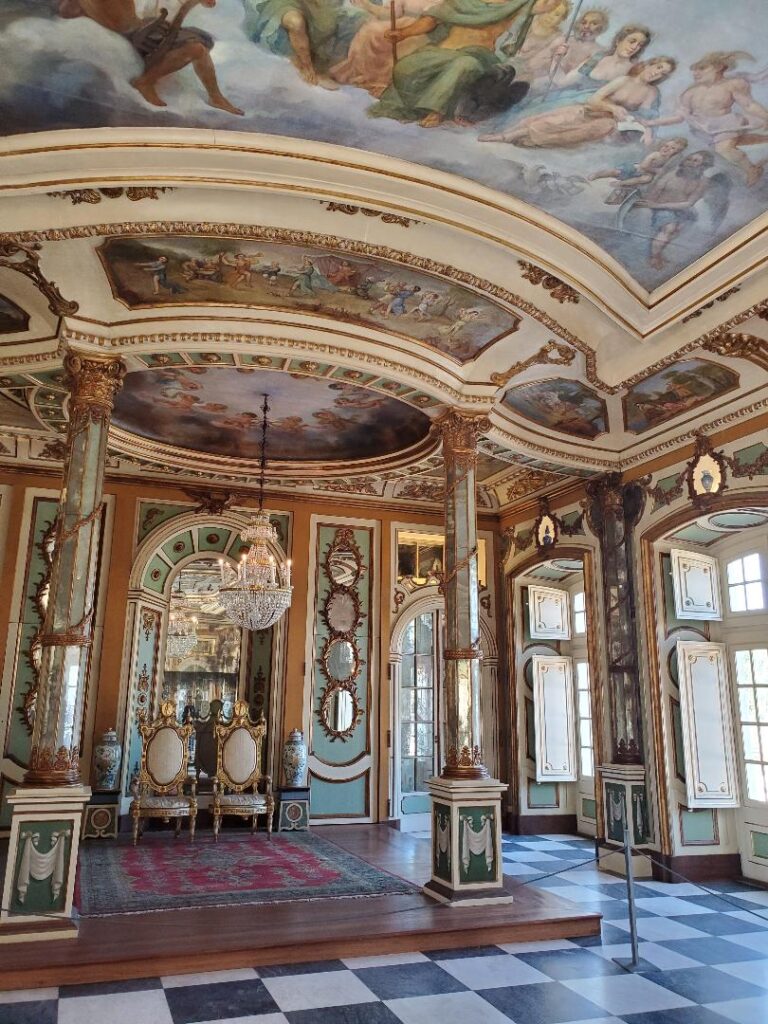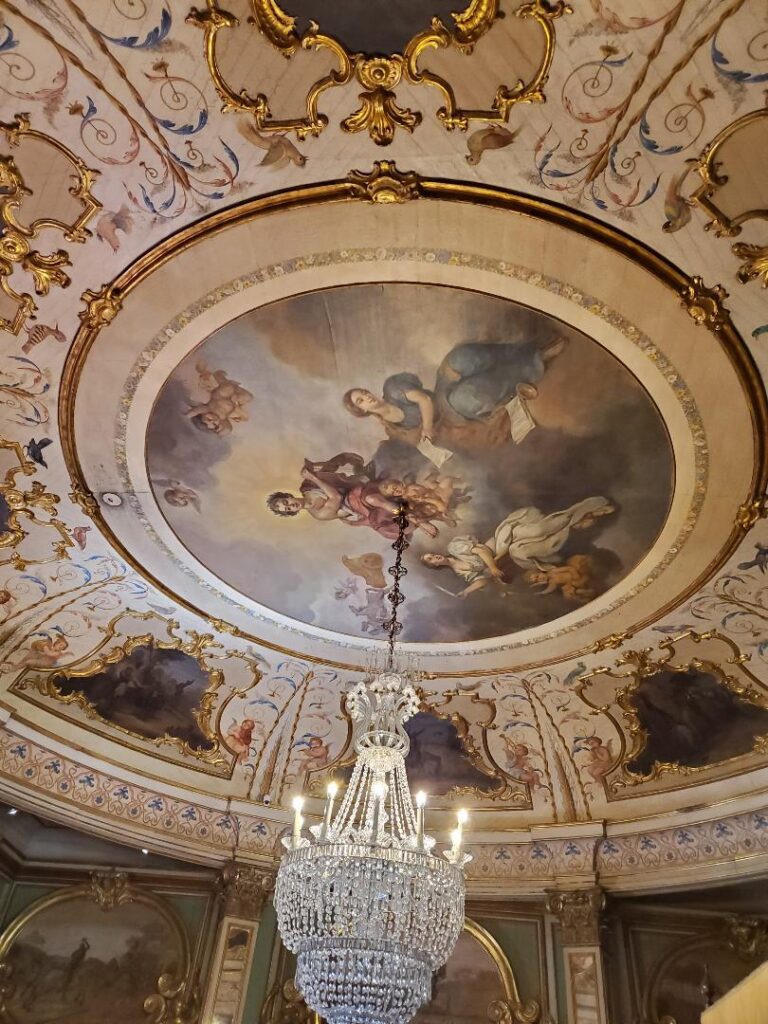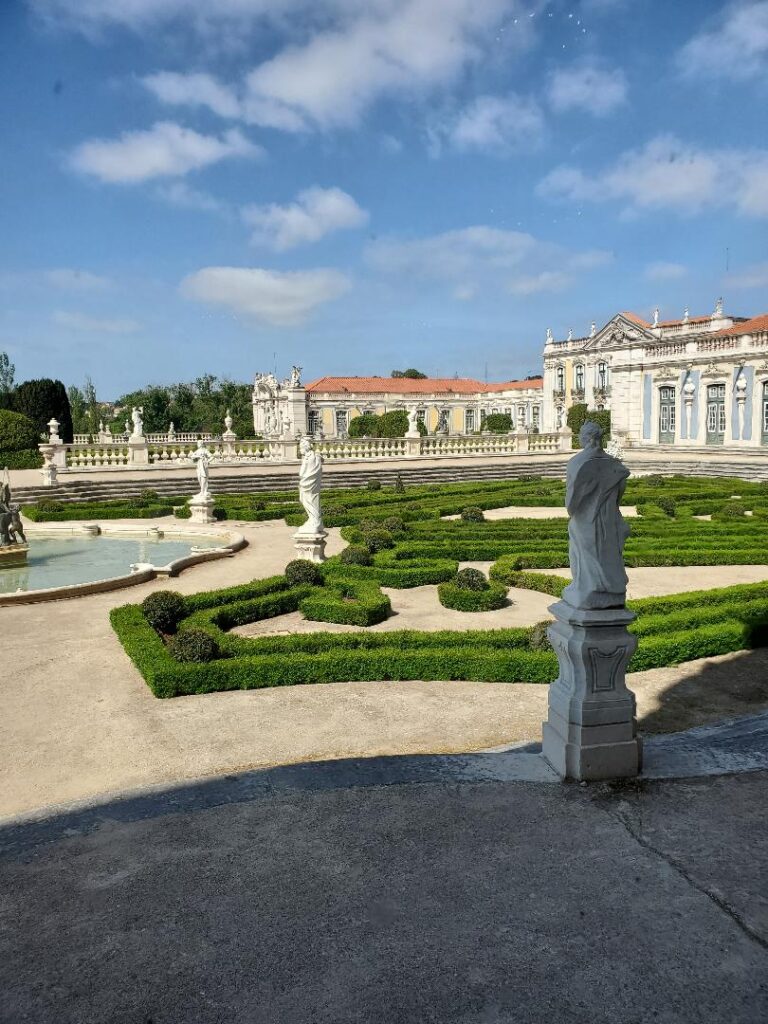 The Queluz Palace and its gardens are one of the most remarkable examples of the harmonious link between landscape and palatial architecture in Portugal. From the Visit Sintra website: The different green spaces meld with the building, and its façades face the upper "French style" gardens (Pênsil and Malta), extending through the delicate broderie of parterres woven by box hedges. The statues, inspired by classical mythology, adorn and dot the main axes, adding a touch of splendour to these gardens. The remarkable collection of stone and lead sculptures originate from Italy and England, the latter by London artist John Cheere. These gardens are separated from the adjacent gardens, as well as the surrounding forested areas, and agricultural areas, by stone balustrades with vases and statues. The portico radiates out onto a set of connecting avenues which, in turn, are connected to others, forming a complex geometric lattice, with lakes and water features at each vertex. We highlight the lake designed by Frenchman Jean-Baptiste Robillion in 1764, shaped as a starred octagon (Lake of the Medals), among others.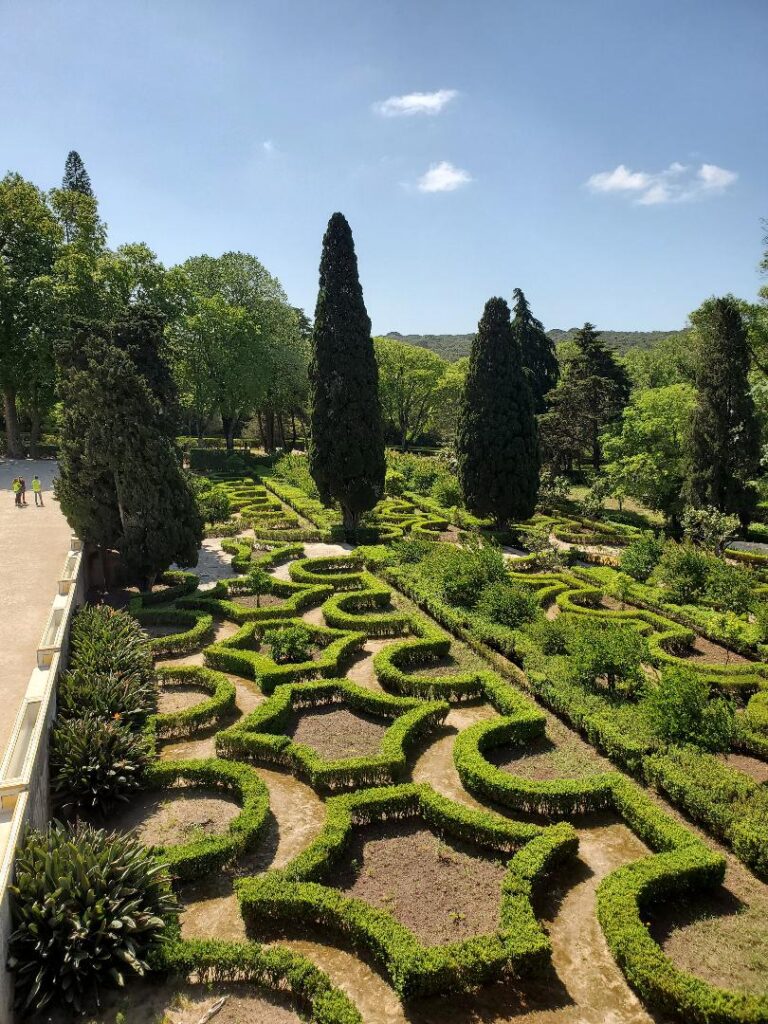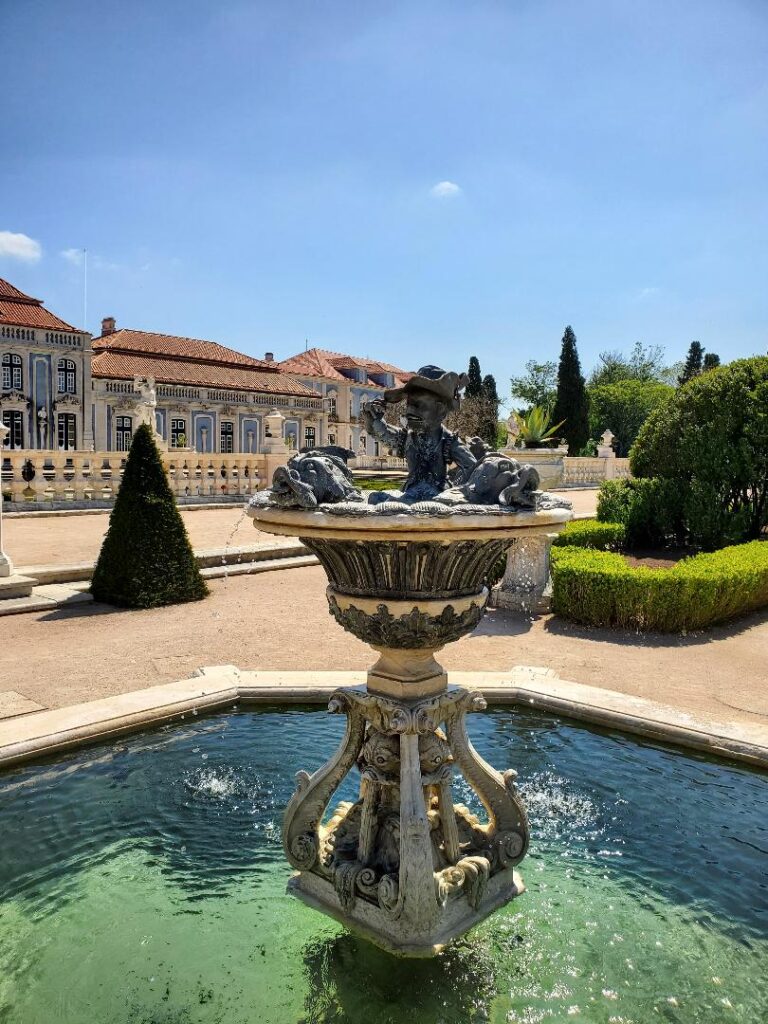 If you'd like to visit Queluz Palace, please consider joining guides Gareth Glover and Kristine Hughes on Number One London's Peninsular War Tour, May 2024. You'll find the complete itinerary and further details here.