By
Louisa Cornell
Charles Lancaster and Company
151 New Bond Street
Established 1826
Charles Lancaster was Joseph Manton's barrel maker and in 1811 he went on to set up his own shop in Drury Lane, supplying barrels to Manton and the rest of the London Gun Trade and later went on to making complete guns in 1826 at 151 New Bond Street.
Barrels supplied to the trade during this period were marked with CL, now days if you can find an English gun with initials CL on the barrels then they are made by Lancaster even if they have another maker's name on the top rib.
By 1843 Charles Lancaster had been awarded his first Royal warrant from the Prince Consort and there were many more that followed.
Lancaster died in 1847 and the business was carried on by his son, Charles William and in 1855, a second son Alfred, joined the company, but left in 1859 to set his own business as a gun maker trading as A. Lancaster, Gun & Rifle Manufacturer.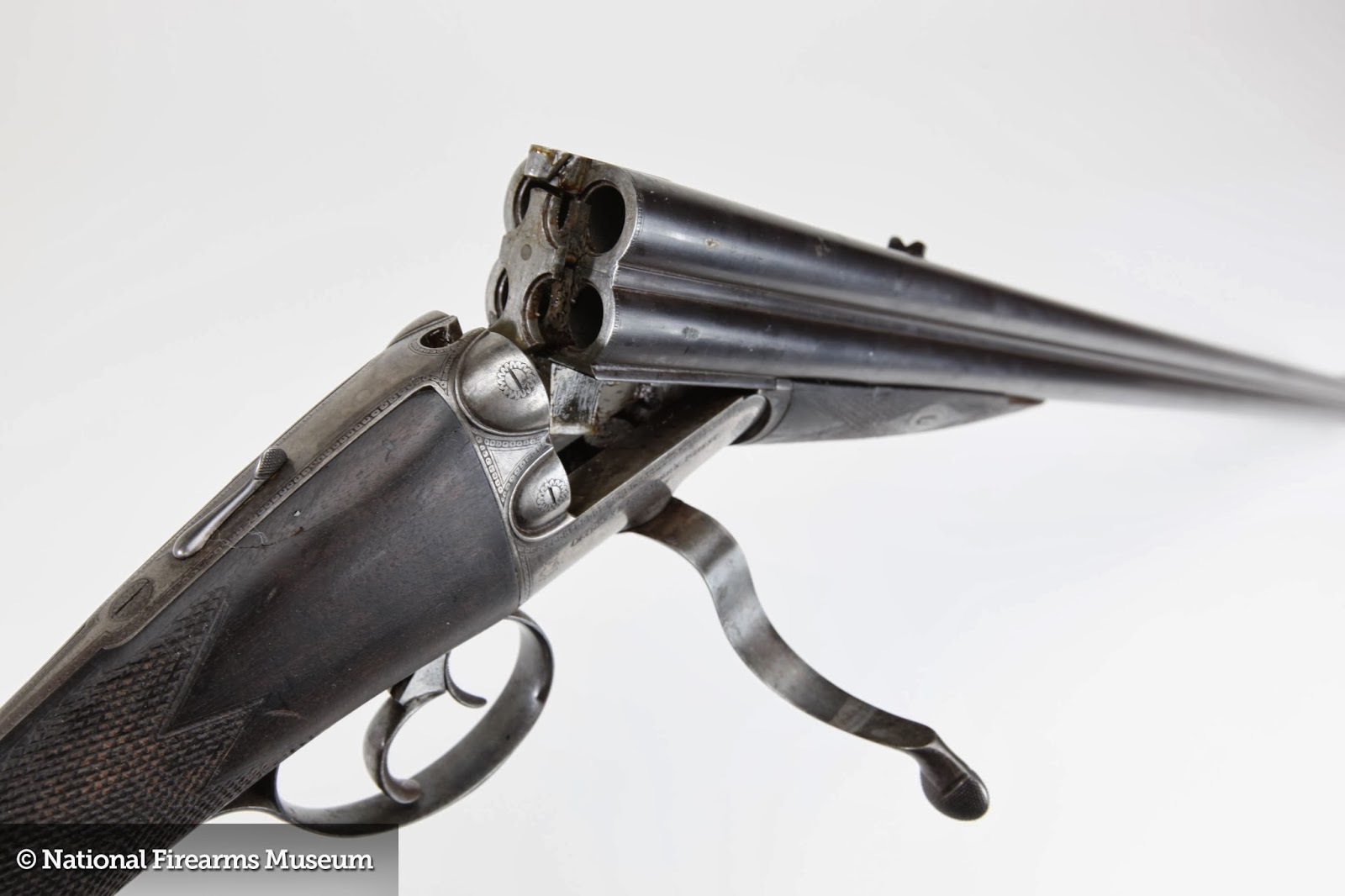 James Purdey & Sons
4 Princes Street
314 ½ Oxford Street (1826)
Established 1814
James Purdey was 14 when he was apprenticed to the gunmaker Thomas Keck Hutchinson. The guns of the day were flintlocks and James set his mind to learning every aspect of making them. He forged Damascus barrels out of nails from old horseshoes, heated up, hammered into strips and then beaten around rods. Horseshoes were believed to make the toughest of steels, having been hardened by trampling hooves.
James completed his apprenticeship in 1805. In seven years, he earned a place with Joseph Manton of Oxford Street – England's greatest gunmaker. Manton had transformed the sporting gun into a thing of exquisite beauty. James Purdey was later to say: 'but for him we should all have been a parcel of blacksmiths'.
James rose to Head Stocker at Manton's in three years. In 1808, after learning all that he could, James left to join another famous gunmaker, Forsyth at 10, Piccadilly. Dr Forsyth had invented a new kind of lock, which worked by detonation. James spent the next four years there, as stocker and lock-filer, again learning all he could.
James Purdey founded James Purdey & Sons Limited in London in 1814 on Princes Street in a modest shop off Leicester Square, building single and double flintlock guns, dueling pistols, and rifles.
By 1824 Purdey was being called the finest gunmaker in London. In 1826 the company moved from the Princes Street location to Manton's former premises in Oxford Street.
The founder's son, James Purdey the Younger, took over the running of the company from his father in 1858.