What would Christmas be without our trimming the tree? Some believe that it was Prince Albert who introduced the custom of the Christmas tree to England, while others maintain that they were introduced to England by King George III's German wife, Queen Charlotte. However, it was only circa 1848, after the London Illustrated News ran the engraving depicting showing Queen Victoria and Prince Albert celebrating  around the Christmas tree with their children (above) that this tradition caught on with the public.
The painting above, Queen Victoria's Christmas tree at Windsor in 1850 as painted by James Roberts (1824 – 1867), depicts presents around the tree from Prince Albert. We thought it might prove amusing to see what others had written about the Christmas tree in centuries past.
From Recollections from 1803 to 1837 by Amelia Murray:
"Christmas-trees are now common. In the early part of this century they were seldom seen, but Queen Charlotte always had one dressed up in the room of Madame Berkendorff, her German attendant; it was hung with presents for the children, who were invited to see it, and I well remember the pleasure it was to hunt for one's own name, which was sure to be attached to one or more of the pretty gifts."
From 20 Years at Court
The Hon. Eleanor Stanley (maid of honour to Queen Victoria, 1842-1862) to her Mother, Lady Mary Stanley, Windsor Castle, Saturday, Dec. 25th, 1847.
"Dearest Mama,—A merry Xmas, and many happy returns of the day to you and all the family at the dear old Castle. Yesterday evening we were desired, at a quarter to seven, to come down to the Corridor, to get our Gifts; we found all the gentlemen and Mrs. Anson already assembled, and presently the page desired us to go to the Oak-room, where the Queen and Prince already were, standing by a large table covered with a white cloth, in the middle of which was a little fir-tree, in the German fashion, covered with bonbons, gilt walnuts, and little coloured tapers. I send a bonbon as a Christmas box to little Blanche, which I took off the tree. . . . The children had each a little table with their new toys, and were running about in great glee showing them off; Prince Alfred, in a glorious tinsel helmet that almost covered his face, was shooting us all with a new gun, and Princess Alice was making us admire her dolls, etc. They had one Christmas tree among them, like us, but the Queen, Prince, and Duchess had each one, and altogether I never saw anything prettier than the whole arrangement."
From The Memoirs of Princess Mary Adelaide, Duchess of Teck
Cambridge Cottage, January 1, 1848.
"My Dearest Draperchen,  (her former governess, Miss Draper, whom she addressed as 'Ma chere Draperchen), . . . Our Christmas went off very well. The room was beautifully decorated ; there were four fine trees, and these were connected by wreaths of laurel evergreens and holly."
by the same author
Cambridge Cottage, January 9, 1849
"The Christmas holidays have been very happily spent by the inmates of Cambridge Cottage, and I have received a number of cadeaux! Our Trees were arranged in the Conservatory, which was hung with festoons of evergreens, from which transparent lamps were suspended. The whole was well lighted up, and looked remarkably pretty, and the three trees were quite covered with bon-bons and fruit."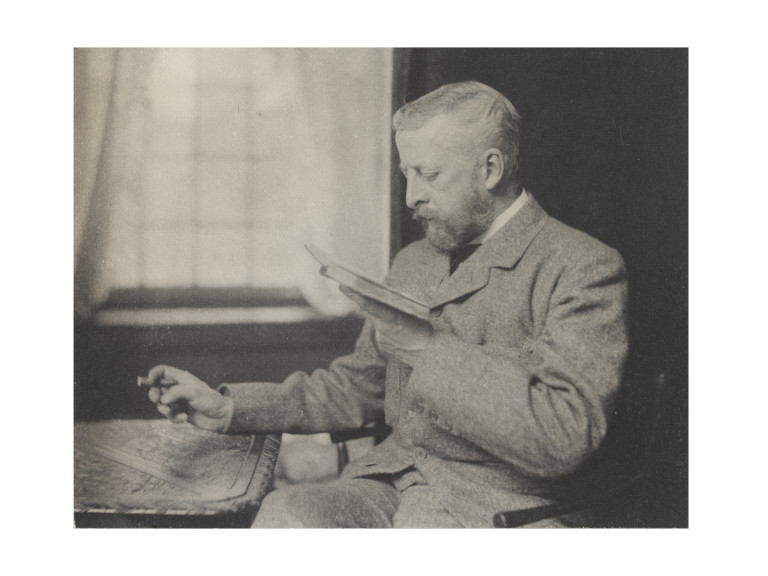 From My Reminiscences By Lord Ronald Sutherland Gower
"At Trentham, Christmas 1854, I find, on turning the pages of that record of my early years, much detail regarding our Christmas gifts and of the Christmas tree; now so general in English homes at Yuletide, but then hardly seen but in a few English houses. Our German tutor claimed to have introduced this pretty custom in this country in our family, the first implanted out of Germany having been erected by him in the hall at Stafford House. Until recently there was always one of these Christmas trees, richly decked, placed in one of the drawing-rooms at Trentham on Christmas Eve; and the household attended to see the illuminations and receive the gifts that were one by one cut off from the lighted boughs. No one was forgotten, from the most honored of the guests down to the kitchen-maids and stable-men. Christmas was worthily maintained in those days at Trentham. Generally after the tree there came a ball for the servants, given in a long gallery overlooking the stable-yard. All took part in the dances, which, with itscountry dances and Highland flings and reels, when the Scotch piper was in great demand, were always most successful festivities."
From Letters by Lady Harcourt, December 17, 1885
"Yesterday I made an excursion to the city with Hilda Deichmann and her husband to buy things for our Christmas trees. It was most amusing ransacking in all the big wholesale houses, and reminded me of my childish days and similar expeditions to Maiden Lane . . . . . . . . Our shopping was most successful. All the prettiest things come from the German shops. The ginger-bread animals were wonderful,—some horses and dogs with gilt tails and ears most effective. The decorations were really very pretty—the stars and angels quite charming."
by the same author
To G. K. S., Albert Gate, London, December 24, 1885.
"The sisters and I have been shopping all day getting the last things for the tree, which is to be on the 26th. The streets are most animated, full of people, all carrying parcels, and all with smiling faces. . . We wound up at the Army and Navy Stores, and really had some difficulty in getting in. They had quantities of Christmas trees already decorated, which were being sold as fast as they were brought in."
Wishing you a memorable Christmas!