by Guest Blogger Gina Conkle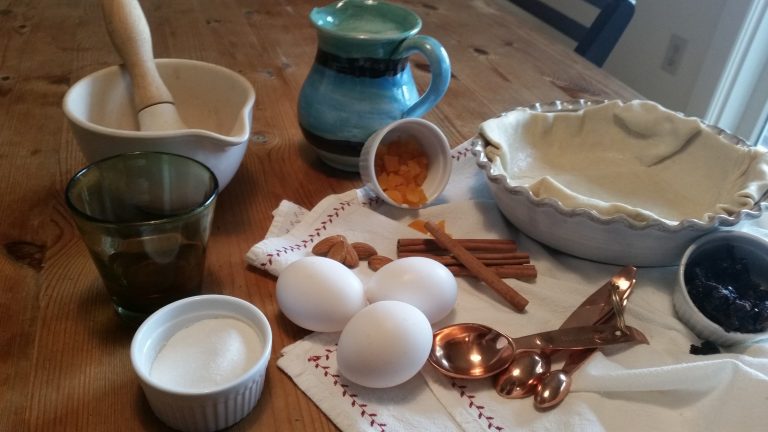 Does pudding make you think sex? Probably not. When someone says "pudding" most people think of the dessert easily made from a box. Its popularity has fallen in favor of cakes, pies, and ice cream.
But once upon a time, pudding was polarizing. Political factions rose up over the food. Laws were debated in England's Parliament. Citizens clashed (and yes, even rioted!) over the right to feast as they saw fit. Pudding was surprisingly a contentious issue in England's history. For a time, the dish was on the outs.
Georgian England, thank goodness, recovered their decorum. King George I was served pudding at Christmas dinner and he thought the dish divine. Pudding was back.
But, why all the hubbub over…pudding? Let me explain.
A funny thing happened during Christmas
Medieval England was largely Catholic. Christmas Day was generally somber with Epiphany (the twelve days following Christmas) the time to party big—in many cases with Mardi Gras-esque debauchery. Historically speaking, Mardi Gras actually begins on January 6th (Twelfth Night).
In modern times, that kind of revelry stays in New Orleans. But, imagine what would happen if it cropped up all over? Some would denounce the excess. In early 17th century, many did.
Naughty, sexy pudding
When Oliver Cromwell came to power, Parliament demanded change in England's Christmas festivities. Pudding was an often-discussed dish. Lawmakers (many of them Puritans) called pudding "lewd" and "unfit for God-fearing people." Puritans weren't the only pudding-bashing group. Quakers claimed pudding was "the invention of the scarlet whore of Babylon."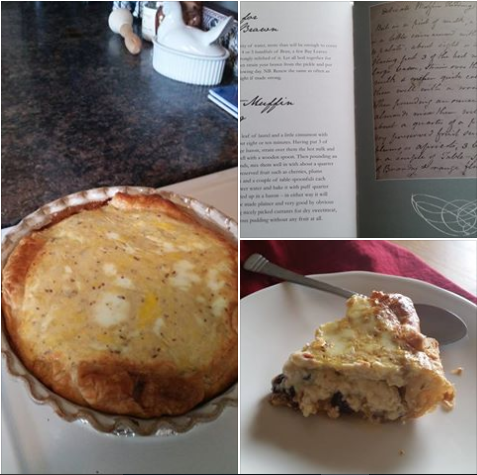 These groups objected to what went into dessert puddings, brandy being a chief ingredient. Those opposed to pudding felt the food added to drunken, licentious behavior. Of course, we know today high temperatures cook the alcohol, leaving only the flavor. You won't get drunk on pudding.
But, Cromwellian leadership took the excesses to heart. They banned Christmas. They ordered shops to stay open on Christmas Day. Soldiers patrolled the streets and seized "Christmas feast food" which especially meant sinful pudding!
To be fair, the Scottish Kirk (church) had outlawed Christmas decades earlier. People north and south of the River Tweed were sickened by the gluttony of sins. When Cromwell's reign ended, Charles II was restored to the English throne. Yet, Christmas and its famed pudding didn't come roaring back. Citizens worn out from in-fighting didn't rush to reinstate the old way of celebrating the holiday.
The Complaint of Christmas
It took satirist John Taylor to bring people to their senses. In his pamphlet, The Complaint of Christmas, Taylor decried the "harmless sports" of the holiday which "are now extinct and put out of use… as if they had never been." He rightfully pointed out "the merry lords of misrule [are] suppressed by the mad lords of bad rule at Westminster."
Christmas crept back…more like a lamb than a lion, but it was back. In moderation.
It took George I enjoying his first Christmas dinner as England's monarch to bring pudding again into holiday popularity. The tasty dish was de rigueur!
Here's to your Christmas feast (with pudding or without).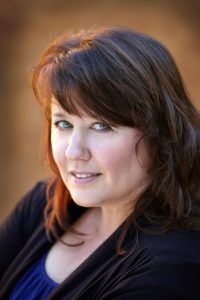 Gina Conkle writes lush Viking romance and sensual Georgian romance. Her books always offer a fresh, addictive spin on the genre with the witty banter and sexual tension that readers crave. She grew up in southern California and despite all that sunshine, Gina loves books over beaches and stone castles over sand castles. Now she lives in Michigan with her favorite alpha male, Brian, and their two sons where she enjoys recreating recipes from the past.
Gina's website can be found here and you can also find her on Twitter, Facebook, Pinterest and BookBub. You can also subscribe to Gina's newsletter for Bonus Reads.