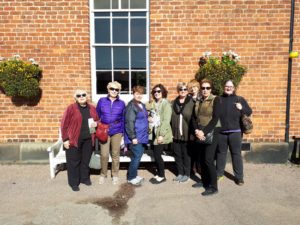 I'm pleased to say that Number One London's Country House Tour was a resounding success and that a good time was had by all! Our group was the perfect size – eight like-minded people traveling together through Derbyshire in search of houses, history and a whole lot of fun.
Of course, the Tour included stately homes, amongst them were –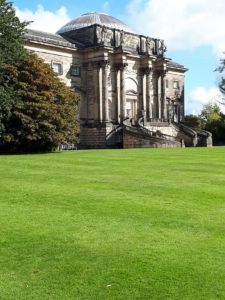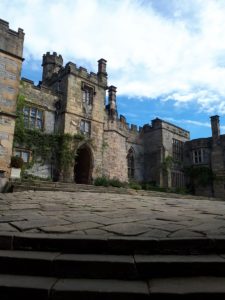 Along the way, we met house stewards and curators who provided our group with private, behind-the-scenes tours –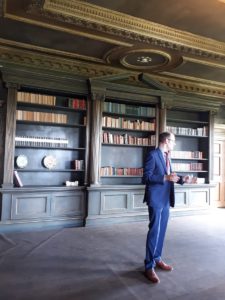 And we were fortunate enough to be joined by author Catherine Curzon, who spoke to us about the Georgian Royals over lunch at Chatsworth House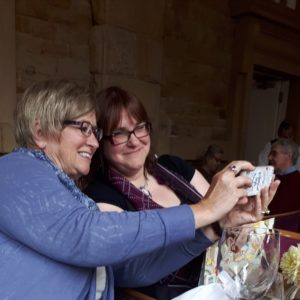 Our group stayed in the historic Old Hall Hotel in Buxton, below . . .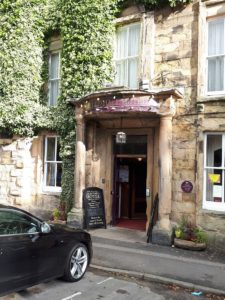 which provided us with atmospheric accommodations and memorable meals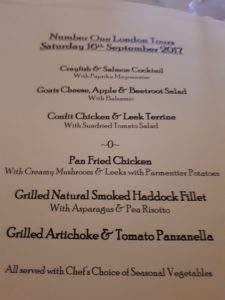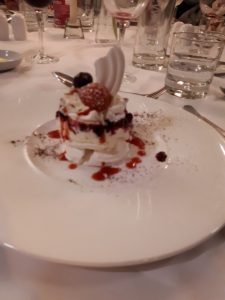 In addition to stately homes, we were also able to study examples of historic fashion and furnishings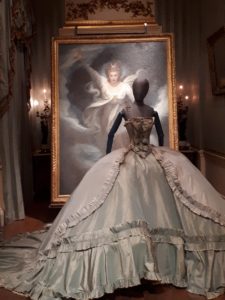 We found photo opportunities around almost every corner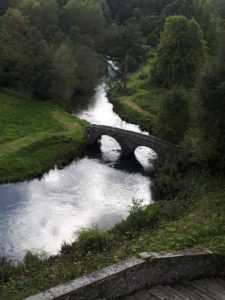 And a few of us were lucky enough to find the new Jane Austen ten pound note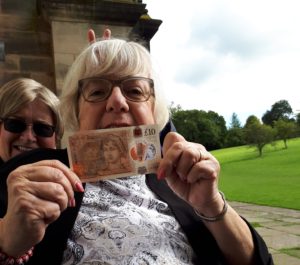 I'll be doing future posts on the individual sites we visited, but I wanted to take this opportunity to thank everyone who joined me on this Tour for making it so memorable, and so much fun!
If you'd like to join me on the next Country House Tour, this one with an Upstairs, Downstairs twist, please visit Number One London's Tour website for complete details of the April 2018 tour.