Have you already subscribed to our newsletter? If not, this is your lucky day. Simply sign up using the link in the right sidebar and you may be the lucky winner of a pack of cards produced by the Guildhall Library, each card depicting an Old London Street Cry.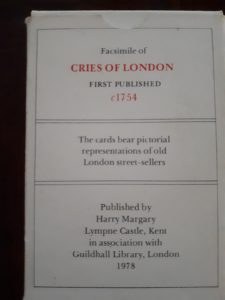 Good Luck – The winner will be announced next week!
The winner of last week's giveaway – a pair of reproduction Charles I coins – is Helen Gray. Helen, I'll be emailing you soon!