Guest post by Dr. Jacqueline Reiter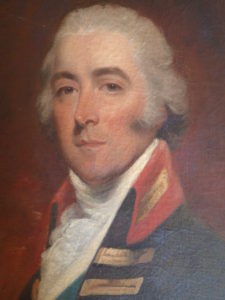 In the summer of 2003 I was just completing the first year of my PhD. In August I made a visit to Kent Record Office. It was the hottest British summer on record; my train out of London Bridge was delayed by the effect of the heat on the metal tracks, and once I got to my destination I remember trying very hard not to fall asleep or drip sweat all over the 200-year-old manuscripts I was reading.
My focus for the day was the correspondence of the 2nd Earl Camden, Lord Lieutenant of Ireland at the time the rebellion of 1798 broke out. Among his papers was a letter from John Pitt, 2nd Earl of Chatham, dated August 1796. Chatham hadn't really appeared much on my research radar. His father was Pitt the Elder, and his brother was Pitt the Younger. I knew him mostly as the commander of the disastrous Walcheren Expedition of 1809 (when 40,000 British troops were sent to Holland and then retreated after 10,000 of them contracted malaria), and for being incurably lazy (his nickname, during his lifetime, was 'the late Lord Chatham'). Like most historians of the period, I suspect, I viewed him as something of an aberration in the brilliant Pitt family, thoroughly overshadowed by his father and brother, both still considered among the greatest political leaders Britain has ever had.
In December 1794, Pitt the Younger sacked his brother from the cabinet post of First Lord of the Admiralty. Chatham's letter to Camden, written eighteen months after that event, immediately roused me from my heat-exhausted state:
'I have thought over, again and again, the subject into which you enter so kindly [his 1794 dismissal], and which I assure you I feel very sensibly … I have never had a full and decided conversation, with my Brother on ye subject, because he has very cautiously and constantly avoided it, and I have been unwilling to urge it … [but] at the same time, so many things occur which bear more or less on my situation, that probably some further explanation must take place. I am sorry I cannot agree with you, in looking forward to it, with a prospect of finding in it much relief or satisfaction. It may be a little better or a little worse, but that is all, for the mischief done me, is irreparable, and tho' my Brother, whenever he gives himself time to reflect, must (if he possesses any of the feelings which I always believed him to have) regret the step into which he was surprised, he can never set it right' (Chatham to Camden, 7 August 1796, Kent Record Office, Camden MSS, CKS-U840/C254/4).
Chatham's emotion, pain, and anger grabbed me from across the centuries. Most of Chatham's correspondence was pretty cagey and matter-of-fact; this was very, very different. What had motivated Chatham to commit a cry of such naked distress to paper? What 'mischief' was he talking about, and who had 'surprised' Pitt into the 'step' of taking Chatham from the Admiralty? Did Pitt ever manage to 'set it right'?
The more digging I did, the more fascinated I became. Little did I know this was the beginning of an obsession that would span fourteen years, resulting in a historical novel and a nonfiction biography. The biography was published earlier this year (The Late Lord: the life of John Pitt, 2nd Earl of Chatham, Pen & Sword Books). The novel, which in fact was written first, was released by Endeavour Press on 6 October.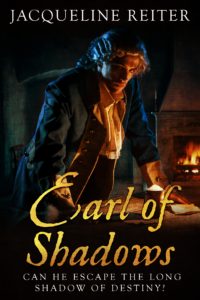 Earl of Shadows takes Chatham's letter of August 1796 as a springboard to ask what it must have been like to be the son and brother of such famous men. The story focuses on John's relationship with his brother, but the story is very much about John and not William. The publishers described it as 'a meticulously researched and moving account of sibling rivalry in a world of duty and honour', and this is (I hope) a very accurate description, but the book also touches on universal themes of identity, forgiveness and loss of trust – and the redemptive power of love.
I like to think I have done my bit to restore Lord Chatham in the eyes of history. I can't entirely rehabilitate him, of course: there is a very good reason he is not as well-known as the more famous members of his family. But I do hope I have helped counteract automatic dismissals of him as 'stupid' and 'useless' (both words used to describe him by the Pitt family historian, Sir Tresham Lever). I hope I have drawn attention to the qualities that drew me to him (his principled nature, his loving marriage, his dignity in the face of sustained attacks on his character) while not concealing his faults (his stubbornness, his insecurity, his lack of imagination). I hope I have presented him as a three-dimensional figure, and his centrality in British political and military history makes me wonder why nobody has focused on him before.
I'm more than happy to have been the first, of course.
___________________________________
Earl of Shadows by Jacqueline Reiter
Two brothers are locked in a life-long struggle to fulfill their destinies.
John and William are the elder and younger sons of 18th century political giant William Pitt. The father is a man of great principle and a great orator. Twice Prime Minister, he accepts the title Earl of Chatham in recognition of his services to the British nation. But his death on the floor of the House of Lords deals a devastating blow to the family.
Forced to forego his military career, John inherits the title and a debt-ridden estate. William inherits the gilded tongue that will make him the brilliant rising star. John sees the problem looming, but the little brother cannot succeed without the big brother's support. At the most critical moment John runs away from his responsibilities and his brother. It proves to be a fatal mistake.
Can John ever make amends and find forgiveness? Or will he continue to hold onto a pain that has almost become part of himself? Can he escape the long shadow of destiny?
Earl of Shadows is a meticulously researched and moving account of sibling rivalry in a world of duty and honour at the heart of one of Britain's most iconic political families. It brilliantly underlines the notion that history is about more than just the winners – that there is another, more human, story to tell.
'Absorbing, historically accurate portrayal of family conflict, soaring ambition, and redeeming love. An impressive fiction debut by a highly talented author.' — Margaret Porter, bestselling author of 'A Pledge of Better Times'
Jacqueline Reiter has a PhD in late 18th century British history from Cambridge University. She has been researching the Pitt family for many years, focusing particularly on the life of the 2nd Earl of Chatham, whose nonfiction biography she has also written. She lives in Cambridge with her husband and their two young children, both of whom probably believe Lord Chatham lives in their house.