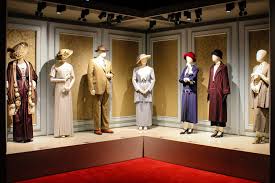 OPENS IN NEW YORK ON NOVEMBER 18TH
The first-ever fully immersive Downton Abbey experience is coming stateside! Downton Abbey: The Exhibition will make its US debut in New York City on Saturday November 18, before traveling throughout the US. Tickets are now available to purchase at www.downtonexhibition.com.
The Exhibition will connect fans with their favorite characters, costumes, locations and historic events of the era, as well as showcase never-before-seen footage.
Visitors will be transported on an incredible journey through the grand home of Downton Abbey as the exhibition peers into the world of the Crawleys and those that served them below stairs. From Mrs. Patmore's hectic kitchen and the gossip-fuelled servants' quarters, to the family's glamorous dining room and Lady Mary's bedroom, fans will get the chance to walk through some of the series' most recognizable and beloved sets. Visitors will even come up-close to over 50 of the show's official costumes worn by their favorite actors including Michelle Dockery, Hugh Bonneville and Dame Maggie Smith.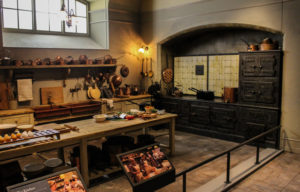 "This is a unique opportunity to step into Downton Abbey – to wander through the sumptuous rooms the family inhabit, the kitchen and servants quarters below stairs and to get right up close to many of the iconic costumes and props," said Gareth Neame, Managing Director of Carnival Films and executive producer of Downton Abbey.
Downton Abbey: The Exhibition will also provide a fascinating look at all aspects of the post-Edwardian period in which Carnival Films' popular TV series is set and offer an in-depth insight into the remarkable historic events which would go on to shape the world. From World War I to the Roaring Twenties, visitors will have the chance to learn about British society, culture and fashion.
What do you think about the idea of a traveling Downton Abbey exhibition? Will you attend if it comes to a city near you? Let us know your thoughts.