Many years ago (decades), I was privileged to start up the Southwest Florida Chapter of the Romance Writers of America along with Tina Wainscott, Lynnette Halberg and Joyce Henderson, among others.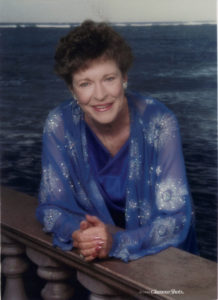 Joyce was a sort of den mother to us all, not because she was any older than we were, but because she was such a cheerleader of our work. With her newspaper background and no nonsense attitude, Joyce helped each of us to hone our craft, tighten our prose and stay on track where plot and dialogue were concerned. Most of all, Joyce encouraged all of us to keep going and to strive to be the best writers we could be. No matter what our personal genre or time period of choice, Joyce made each of feel as though our efforts were valid and our hopes of publication justified. And wouldn't you know it – she was right. Most of us did go on to publication.
Now I'm proud as punch to let you know that the Southwest Florida Chapter of the Romance Writer's of America have for several years been honoring Joyce's memory with the Joyce Henderson Contest, open to entries in six romance genre categories and offering unpublished authors the chance to have their work seen by published authors and industry agents and editors.
Joyce was a lucky charm for many of us – her magic just may rub off on you, as well. Complete contest rules and entry form can be found here – deadline for entries is August 31. Good luck!