by Kristine Hughes Patrone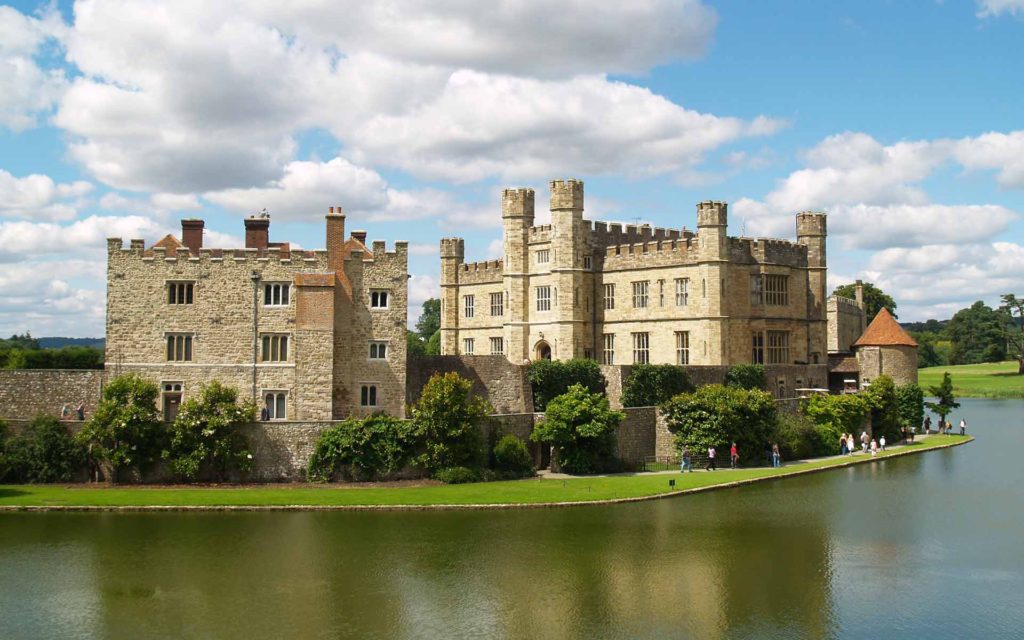 Following upon my last post, the video of our walk up to Leeds Castle and the welcome our travel trade group from Visit Britain received, this post contains photos representing just a bit of what we saw at the Castle.
After being served Pimm's Cups in the library upon our arrival, our group proceeded into the dining room for lunch.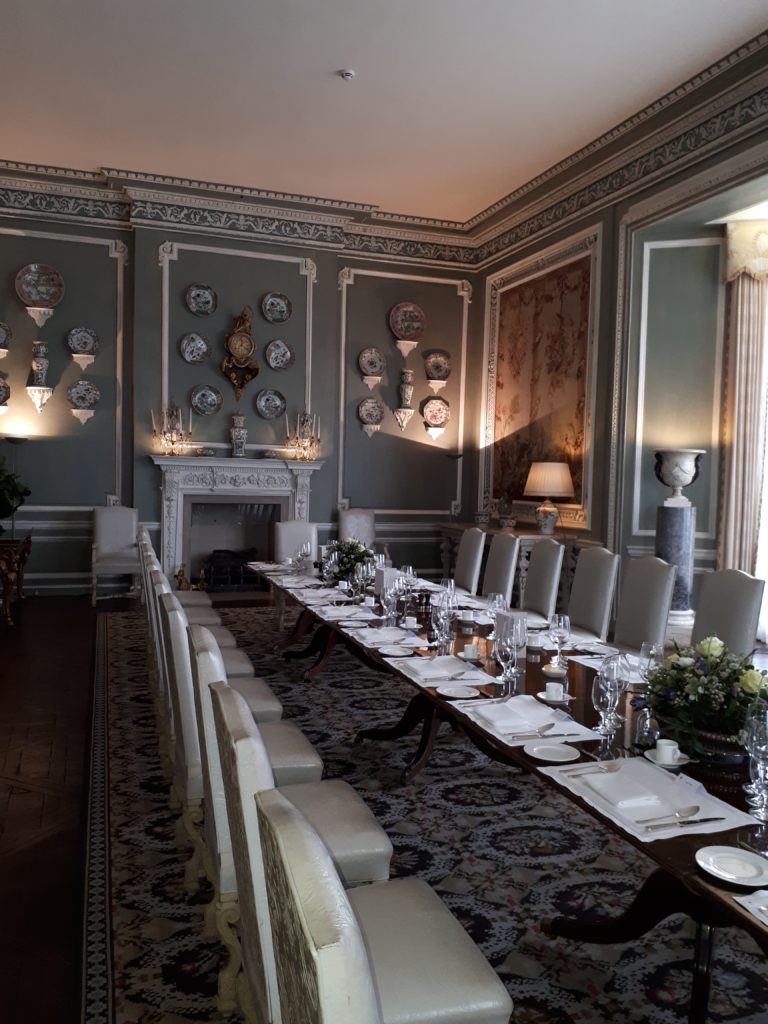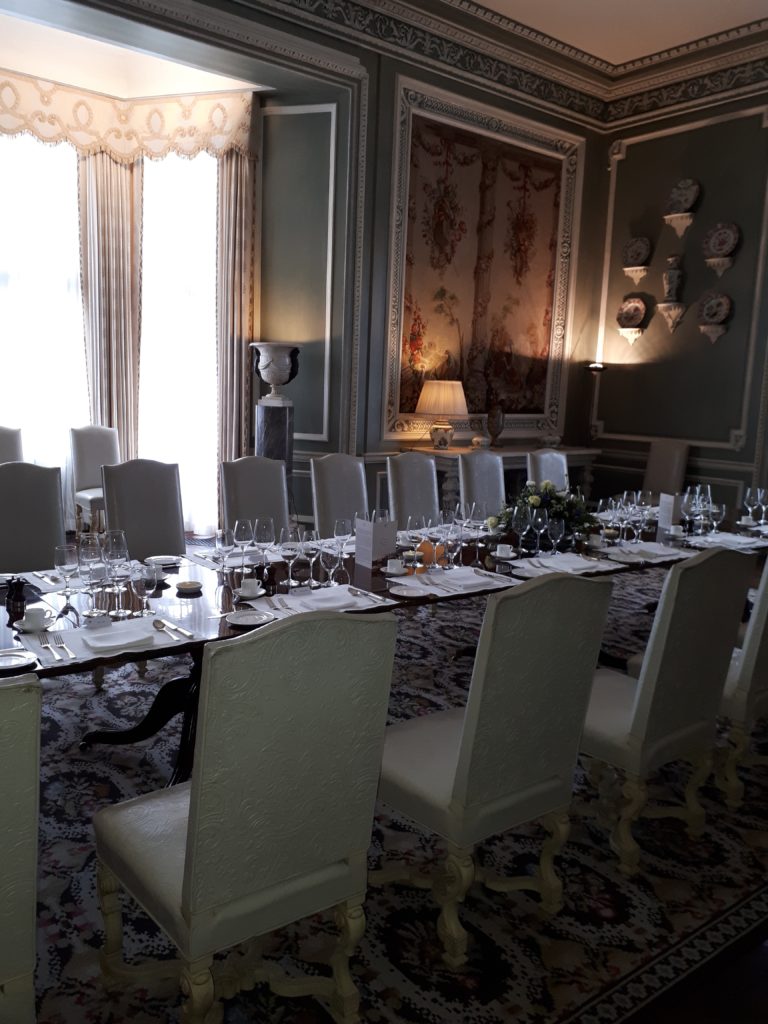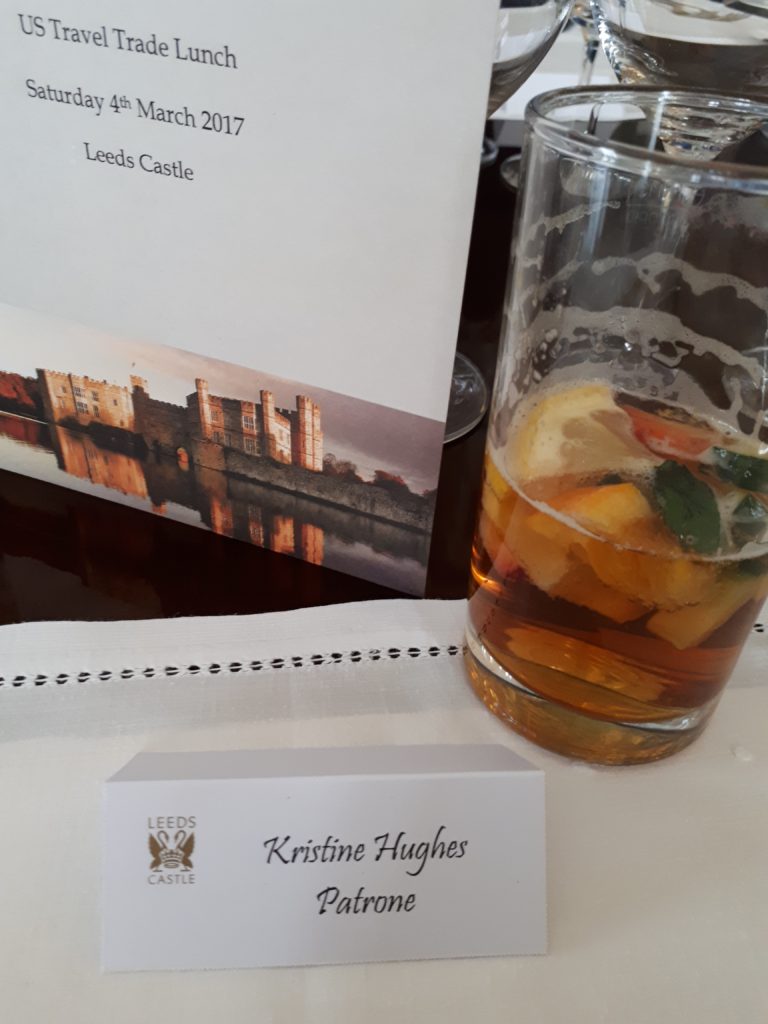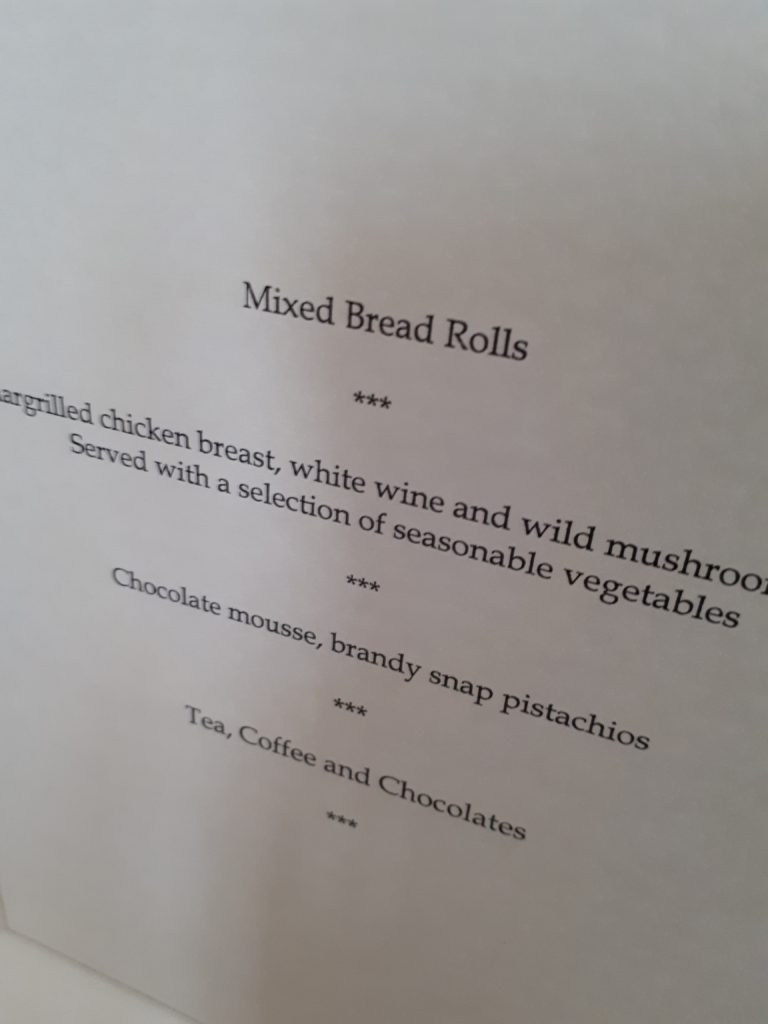 After a fabulous lunch, we were given a tour of the Castle's bedrooms, all of which are available as guestrooms. Each room is unique and each and every room would lift the heart of even the most finicky guest. To be fair, I've heard comments denigrating the Castle over the years, with some people insisting that the Castle is "fake," a modern day re-invention of what a Castle should be. That's unfair, in my opinion, as history proves that any alterations or remodeling by subsequent owners was undertaken to save or restore the Castle. Parts of the present structure hark back to when the property was a Royal Castle, others to its time as a Tudor Palace and still others to its incarnation as a Georgian Mansion, when King George III and Queen Charlotte visited.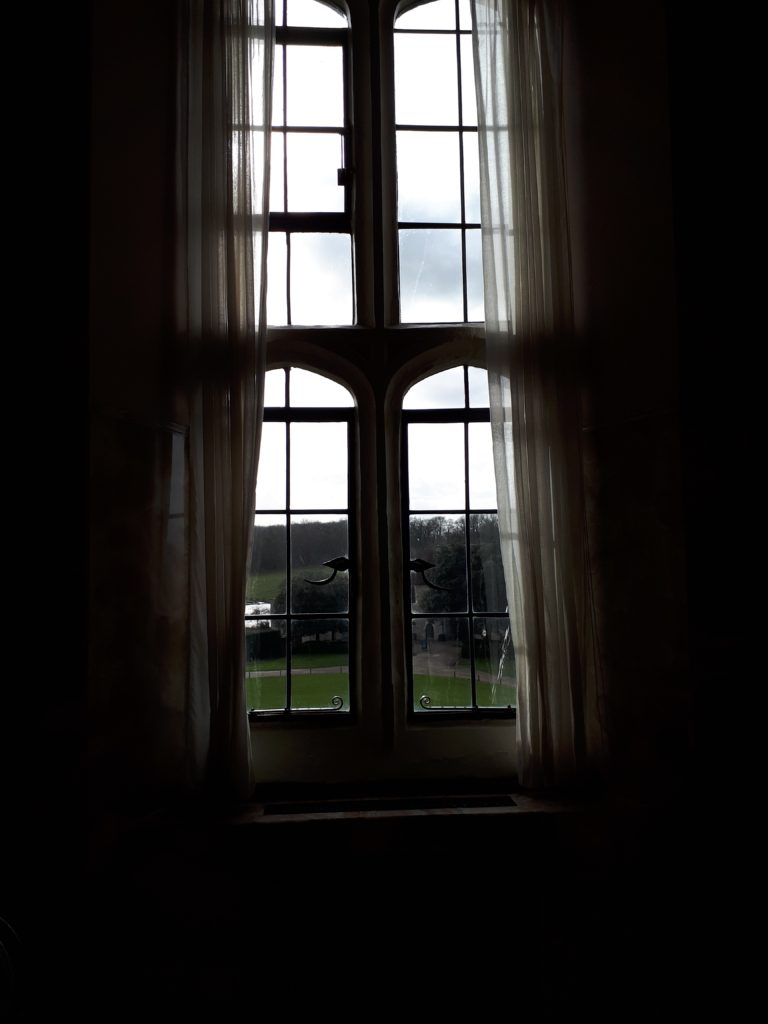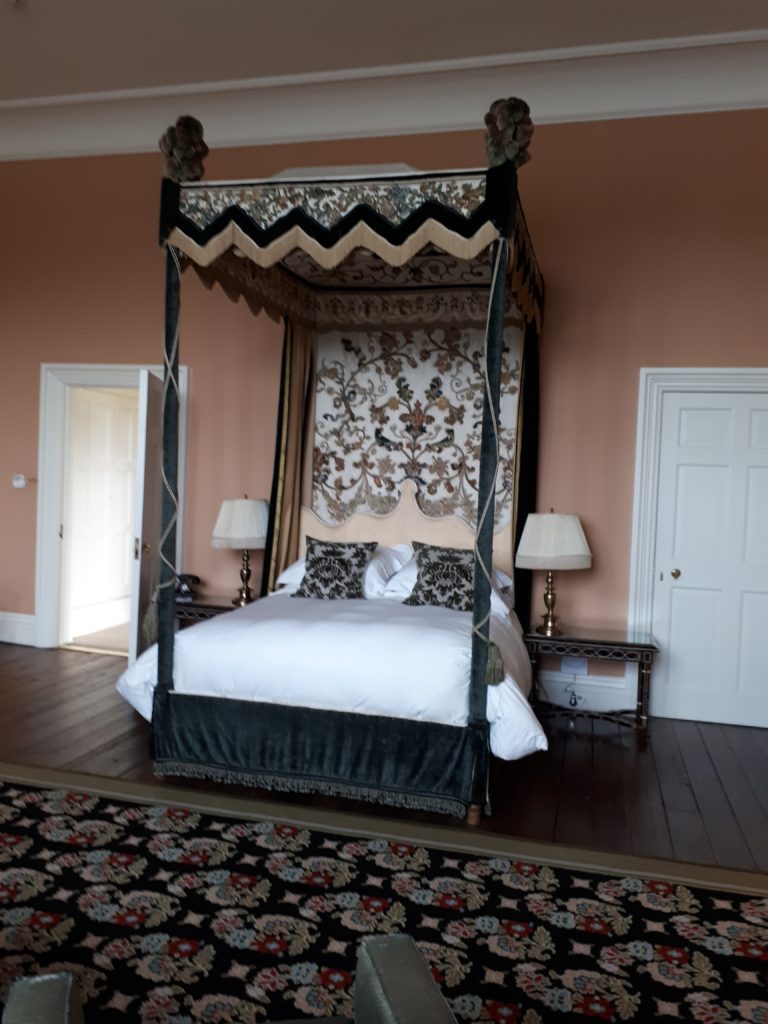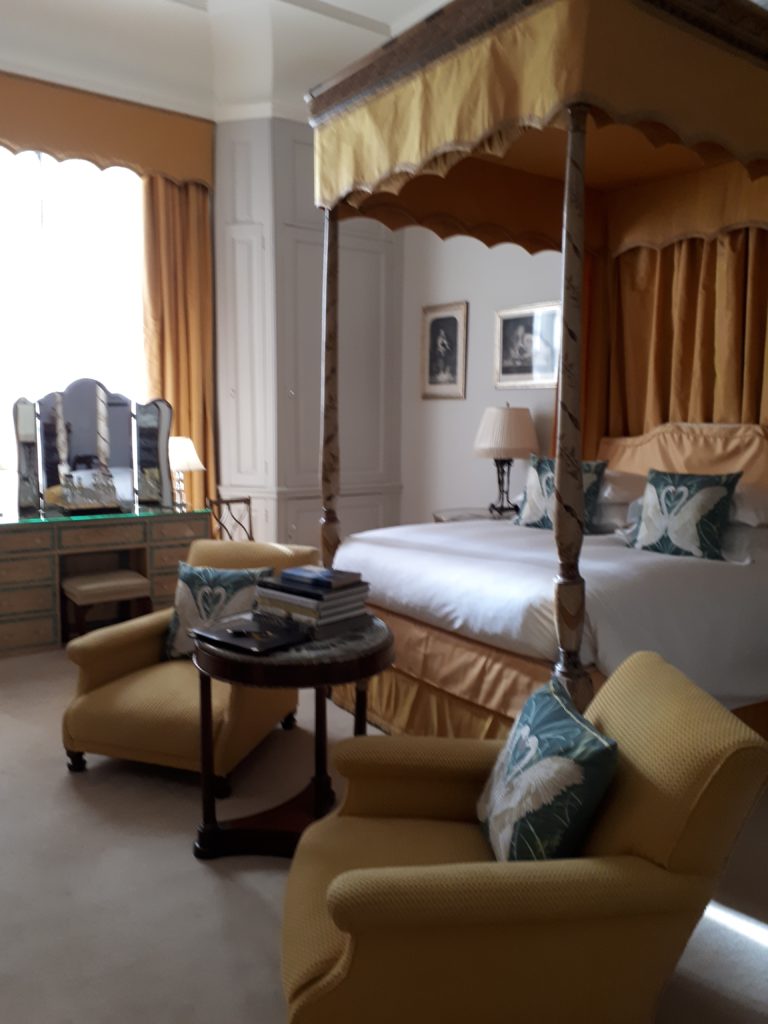 After the 7th Lord Fairfax's death in 1793, the Castle was passed onto various distant relatives until in 1821 Fiennes Wykeham Martin inherited and commissioned architect William Baskett to survey the castle, much of which had fallen into disrepair, parts of which could not be salvaged. A new house, in the Tudor style, was erected and finished by 1823.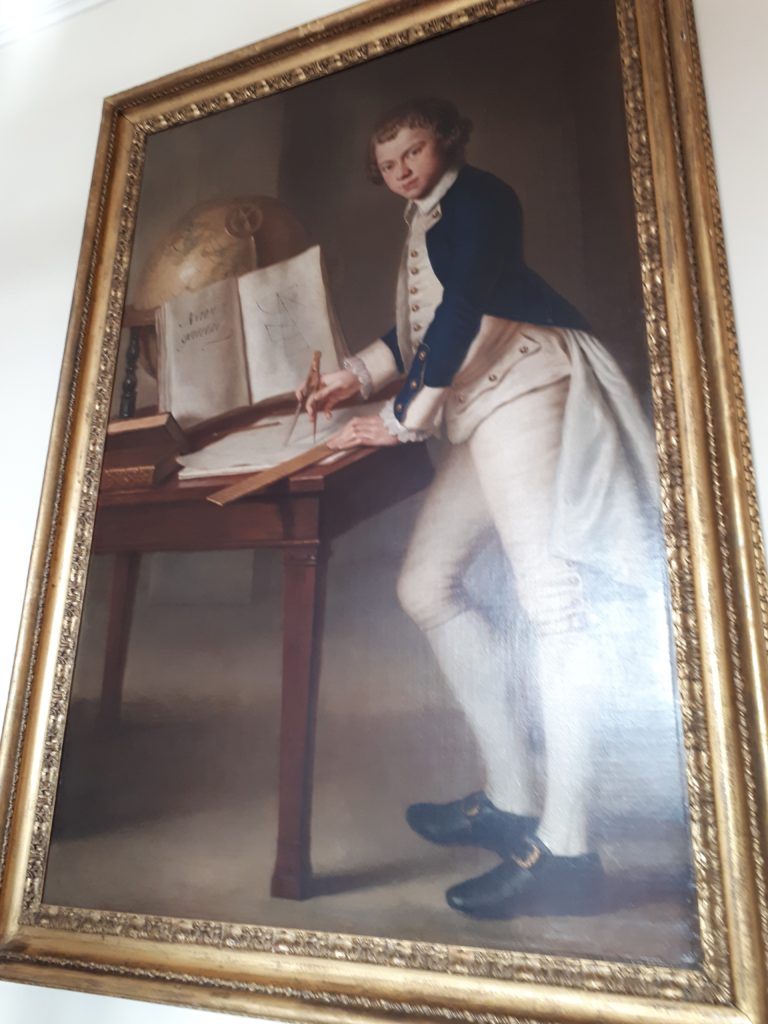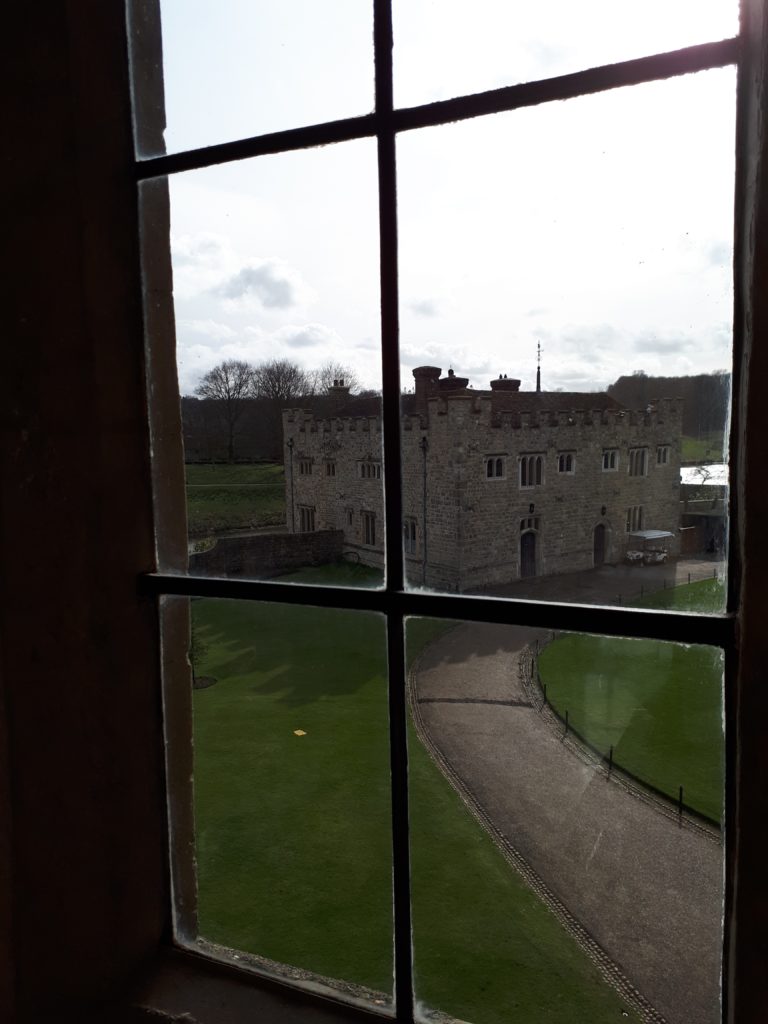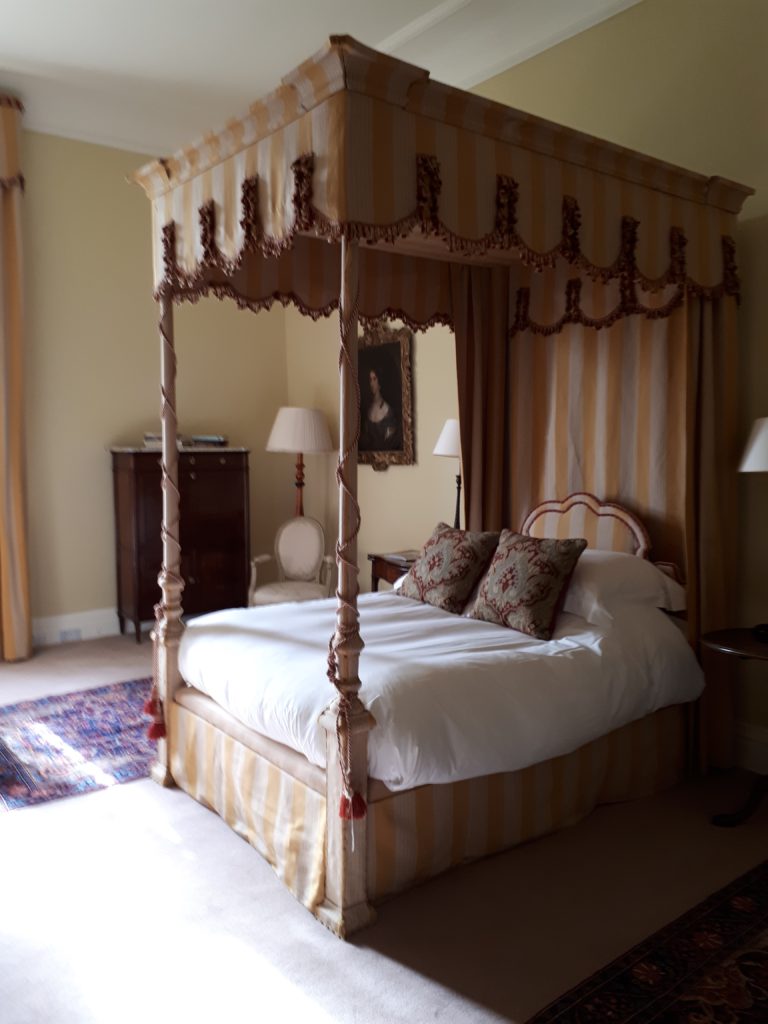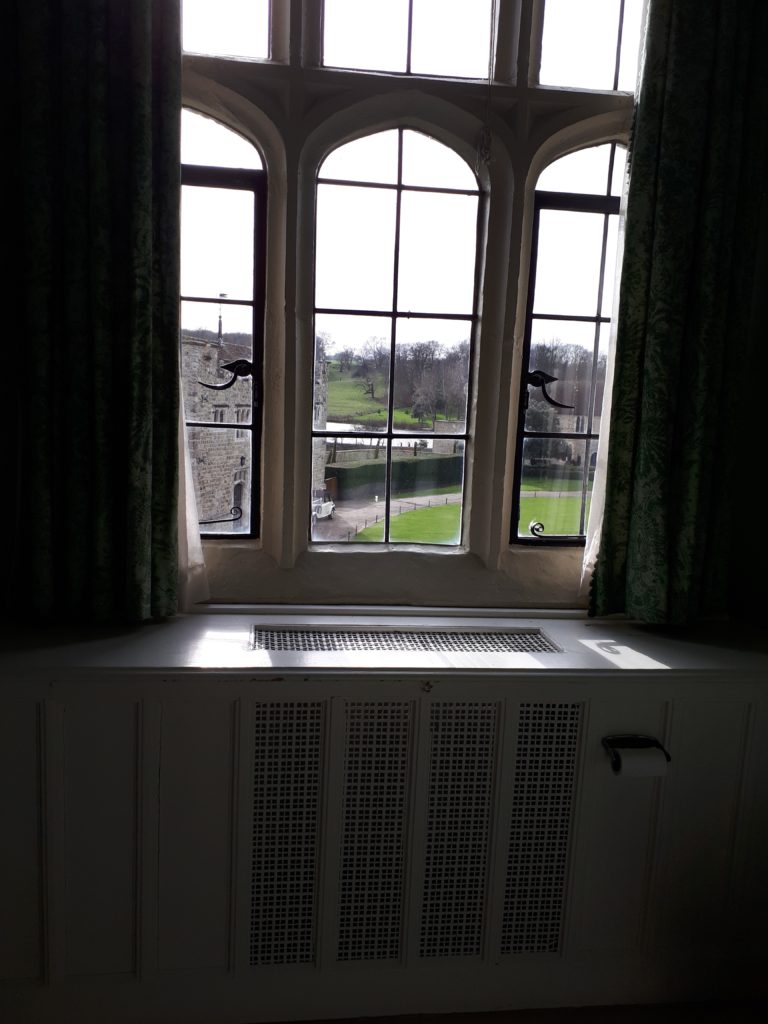 By the time Lady Baillie took up ownership of the Castle in the 1920's, more work was required in order to transform Leeds Castle into a stately home. Working with the top architects and interior designers of the day, Lady Baillie oversaw the creation of the Castle as we see it today and I, for one, applaud her efforts. The overall effect is seamless and, after all, Leeds Castle is known as "the loveliest Castle in the world."
Just an hour from London, a day trip to Leeds Castle is an easy outing and in addition to the Castle itself, there are over 500 acres of formal gardens and parkland to explore. You can download a map of the estate here.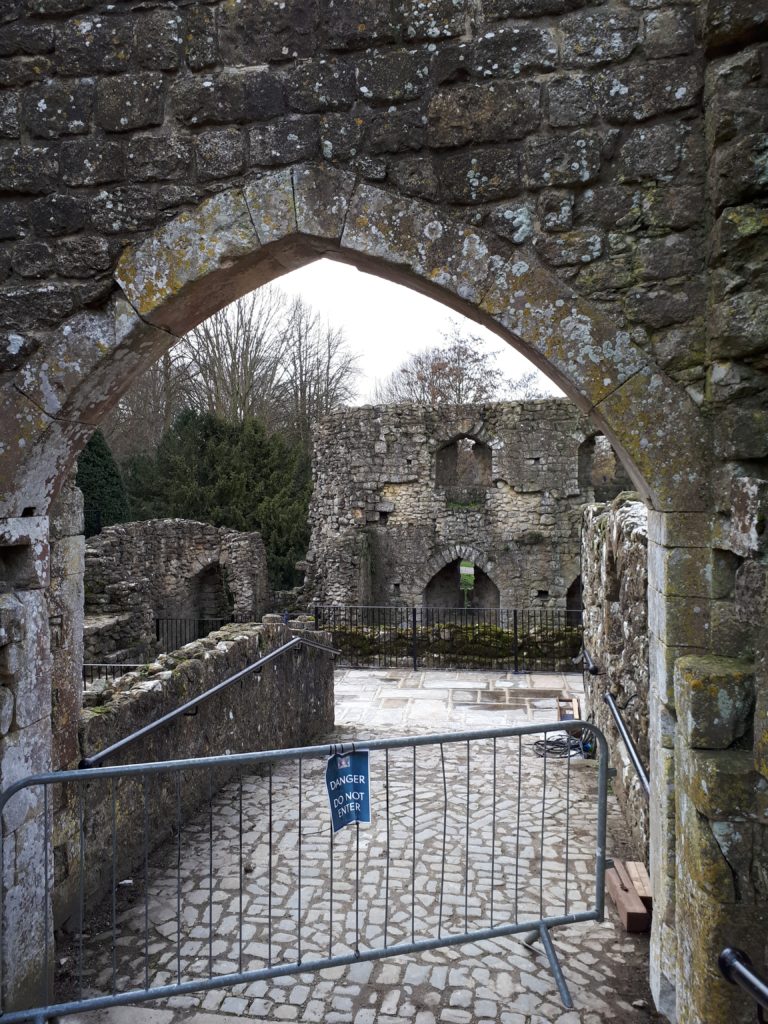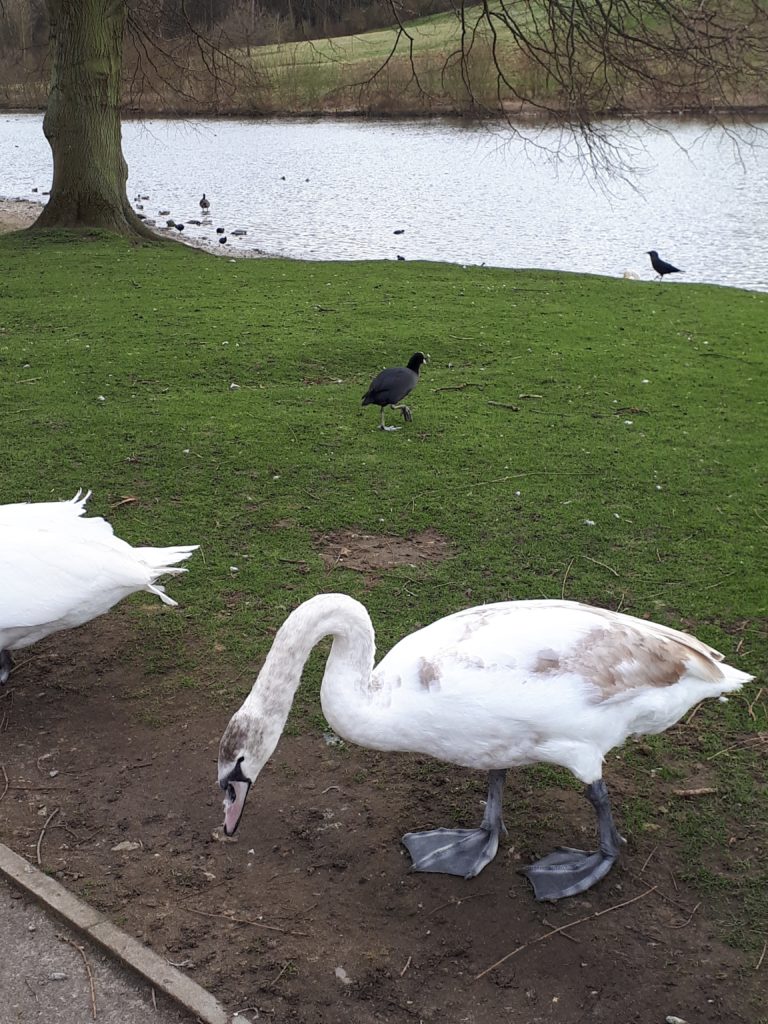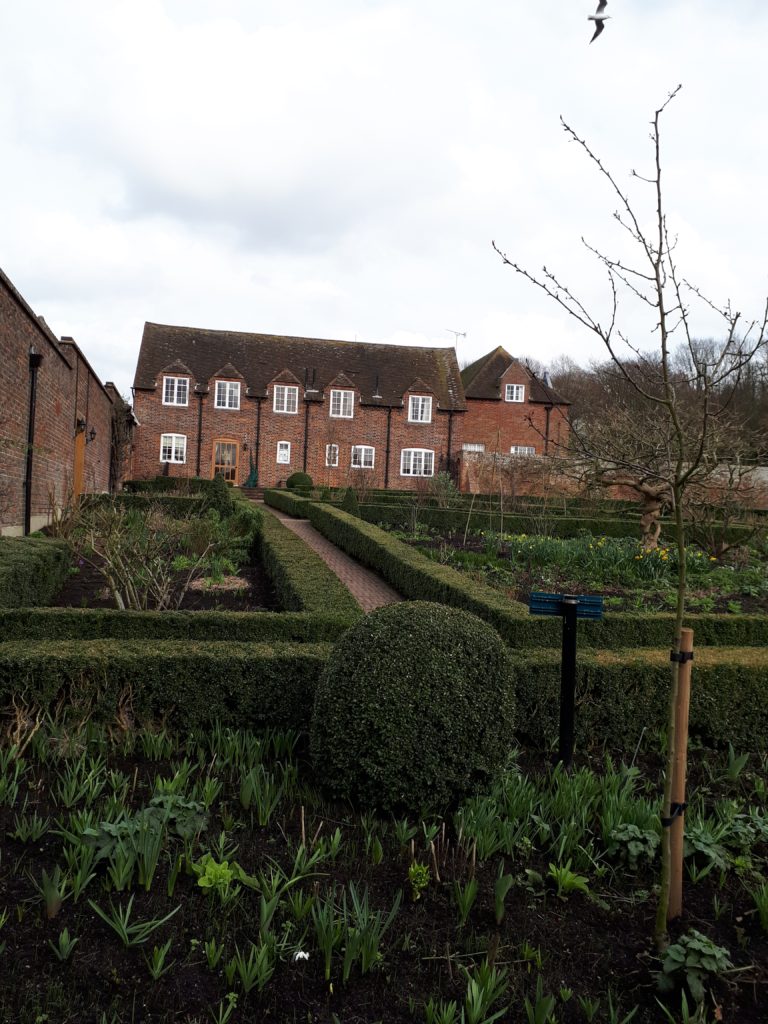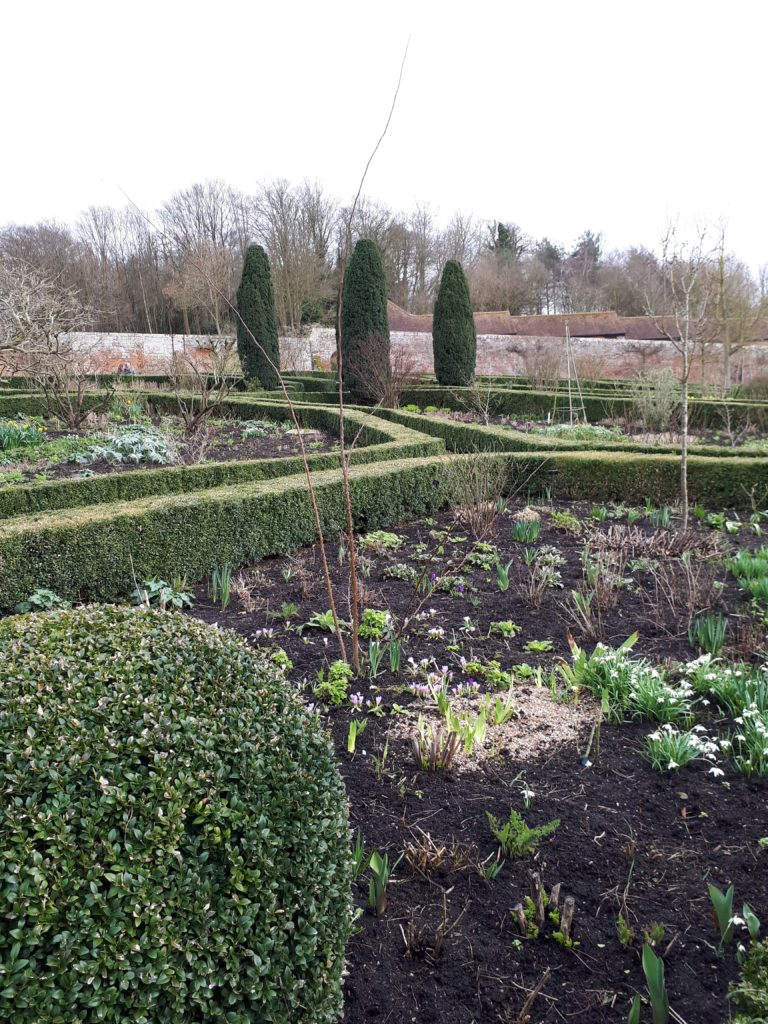 When you visit, do leave yourself time to tour the Castle's Dog Collar Museum. In 1977 Mrs Gertrude Hunt presented the collection of dog collars to the Leeds Castle Foundation in memory of her husband, the historian John Hunt. Mr and Mrs Hunt were both avid collectors and amassed a large collection of art and antiquities, but the dog collars were Mrs Hunt's particular passion.
There are over 130 rare and valuable collars including 30 collars, which were discovered in storage and have never been on public display before are now on show.
The earliest in the collection, dates back to the late 15th century and is a Spanish iron herd mastiff's collar, which would have been worn for protection against wolves and bears roaming Europe at the time.
Other collars range from sixteenth-century German iron collars with fearsome spikes and ornate gilt collars of the Baroque period, through to finely-chased nineteenth century silver collars and twentieth century examples fashioned from tyres, beads and plastic.