by Kristine Hughes Patrone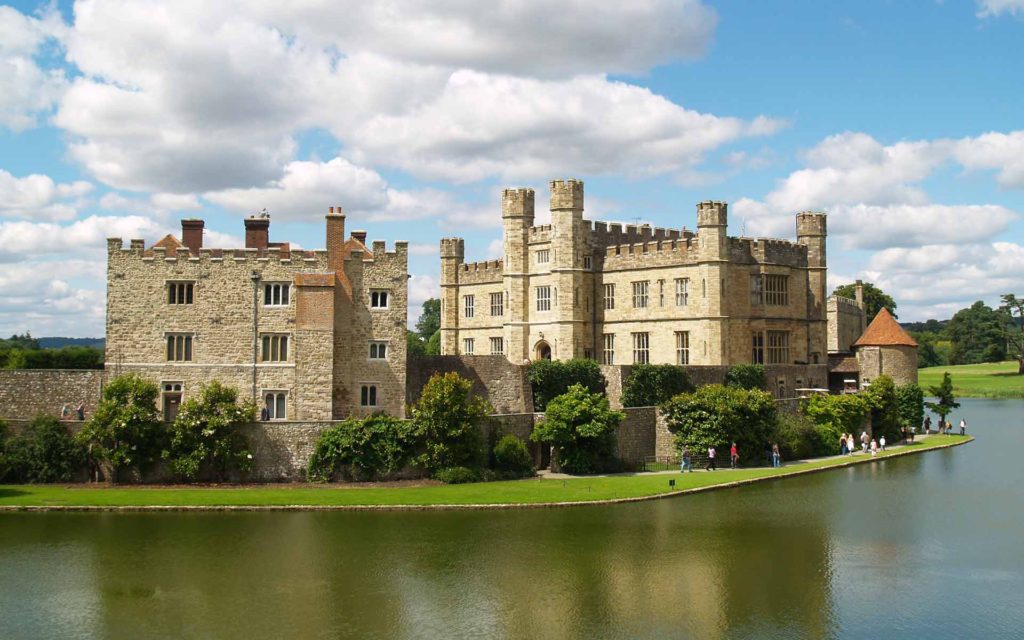 Our next stop on Visit Britain's Familiarization Trip for members of the travel trade was Leeds Castle, which bills itself as "the loveliest Castle in the world." There's no denying that it answers every little girl's requirements for a fairy tale castle, although on the day we visited Prince Charming was not in evidence. Lunch was, however, as well as a tray of very welcome Pimm's Cups and as warm a welcome as one could wish for at a fortified castle.
Do click on this link to watch a video of our walk up to the Castle and our arrival within. There's a bit where the video goes all green – I had to put the camera down in order to remove my coat, but do hang in there, it all gets going again before too long.